. . . and Other Things. That's the name of Block 5 in Hazel's Diary Quilt, the sampler quilt I'm currently working on. I'm pacing myself: a block a month. Except that I'm ahead for the month of April.
As I've done with all my blocks so far, I rotated the design 90° so that when the block is set on point in the finished quilt, it looks like Shelly Pagliai's original design.
Here is Shelly's original Block 5, complete with scalloped border: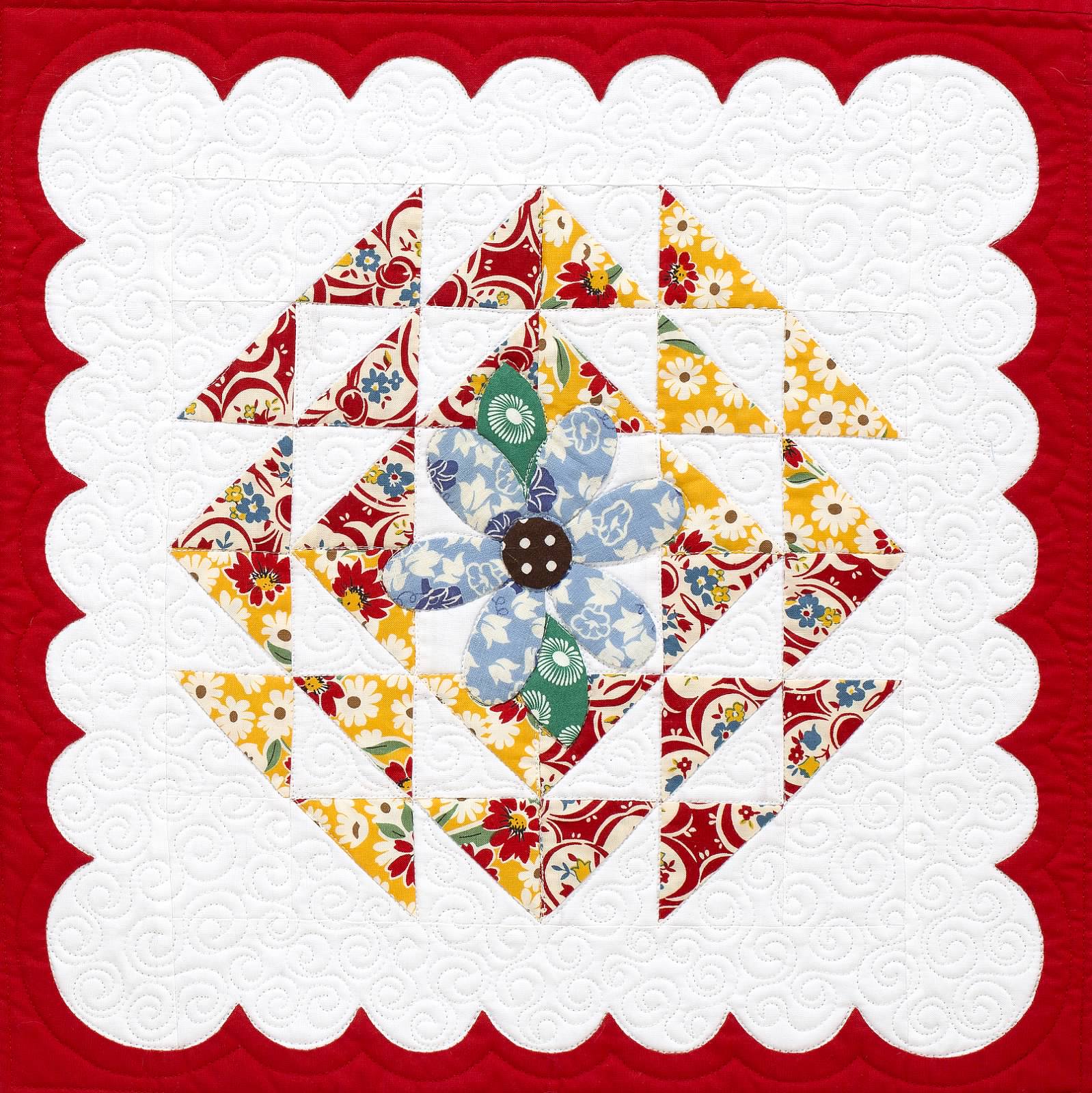 She tweaked the traditional Corn and Beans quilt block and added an appliquéd wildflower to the center. That's the and Other Things part of her block name.
Here is my block sans appliqué, sashing strips, and scalloped border: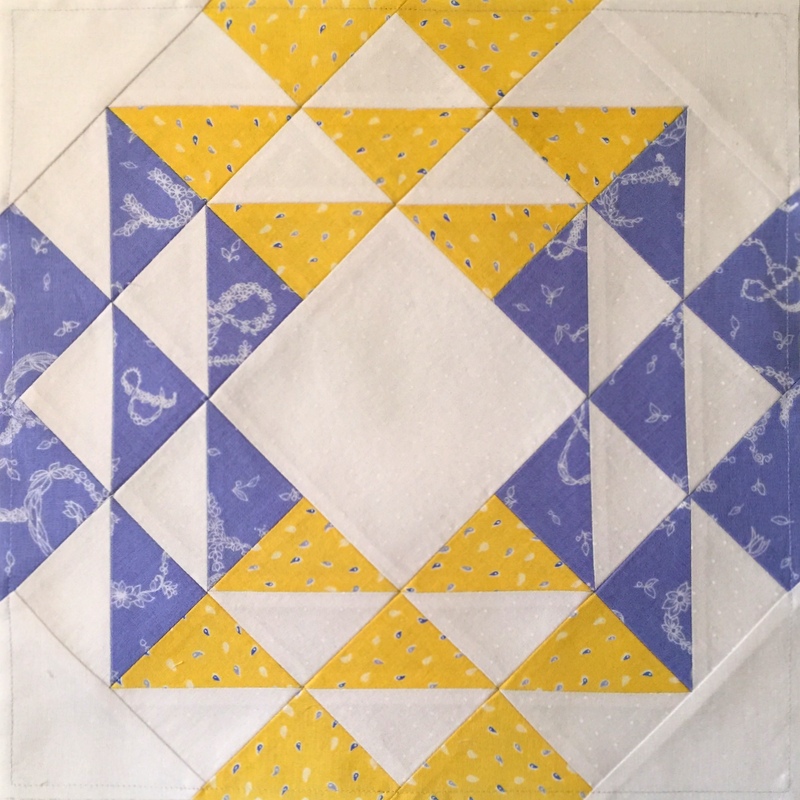 Don't those fabrics play well together? The blue and white print is from Jill Finley's new line called "This and That." She designs for Penny Rose Fabrics. The yellow raindrop fabric is from an old line called "Kate's Umbrella" designed by Felicity Miller for Westminster Fibers. It's been in my stash for the better part of a decade. I have a feeling this quilt is going to be quite a mash-up of new and old fabrics.
When you set my latest block on point, it looks like this: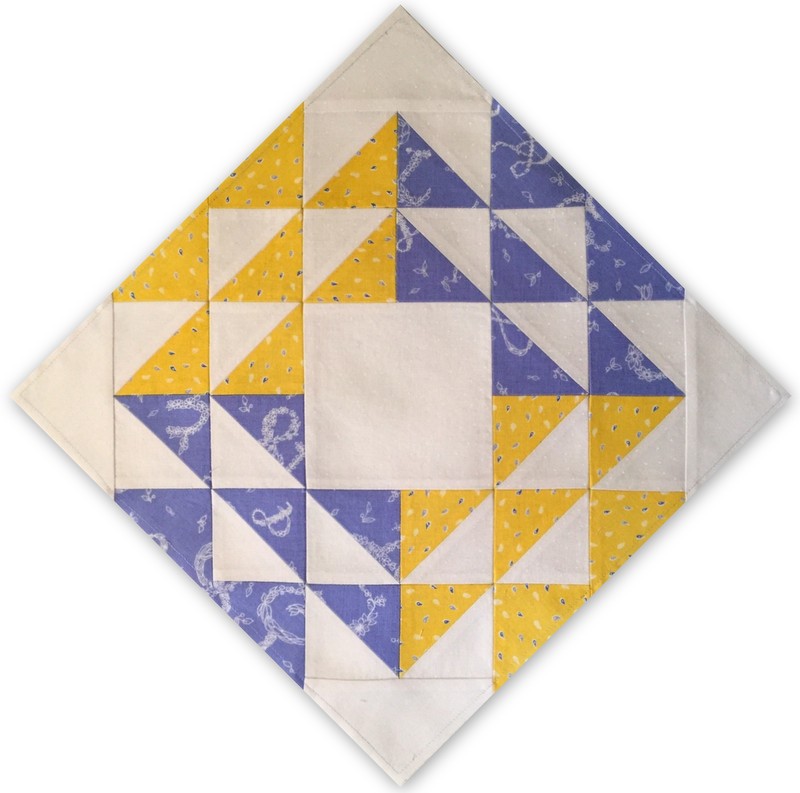 Now you can see its position relative to Shelly's original design.
April's block was more challenging to make than you might think. For starters, rotating the design changed the dimensions of the individual pieces. My half square triangles (HSTs) finished at 2⅛" and other measurements were equally odd. I was able to determine the sizes of my components by drawing the blocks in EQ7 software: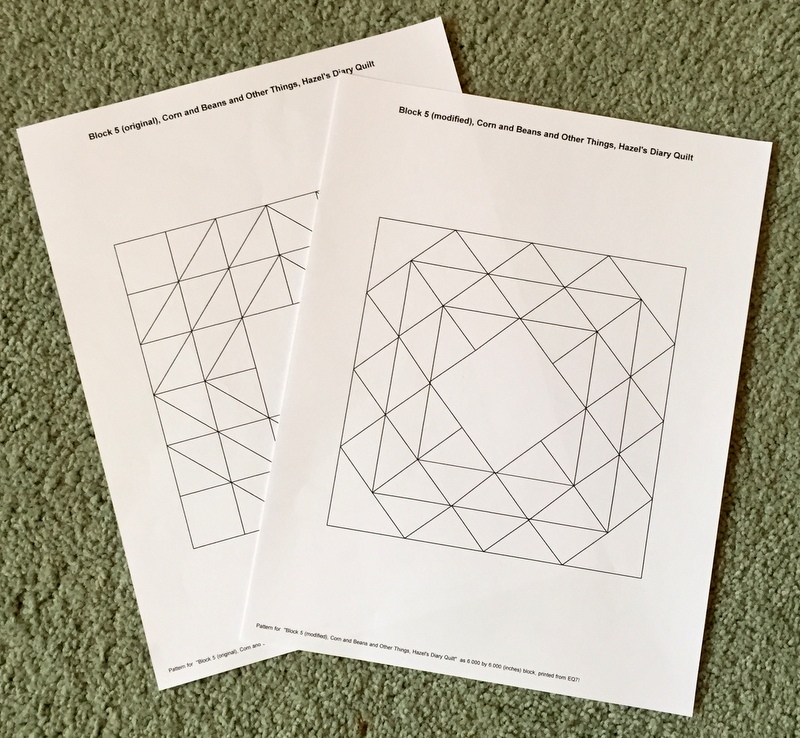 The drawing is 6″ finished so all I had to do was double the measurements since the actual block is 12″ finished (before sashing). Those squares composed of Half Square Triangles measure 1-1/16″ in the diagram.
Coloring the block in EQ7 helped me keep the blue/white and yellow/white HSTs in proper position for sewing: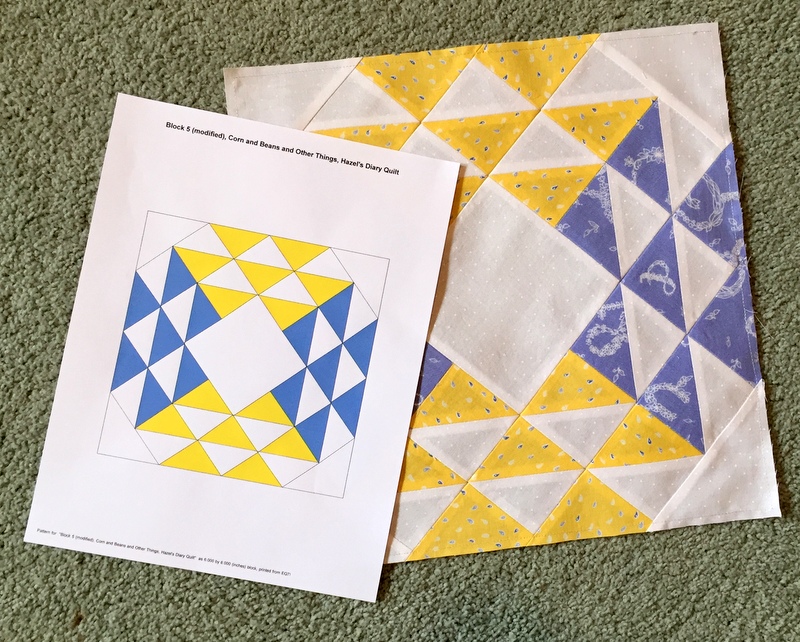 Getting all those points to match required careful cutting, pinning, and sewing. And I resorted to pressing most of the seams open (something I rarely do) to get the seams nice and flat.
Now I'm ready to work on the appliquéd center. No foolin'.