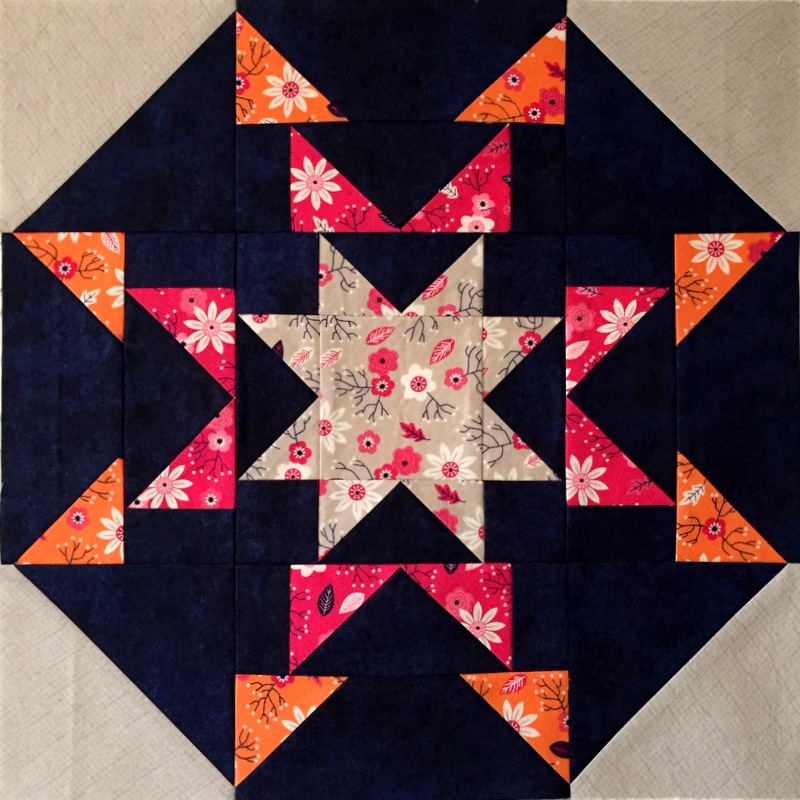 Yep. One more version of Idyllic, the design by Corey Yoder of Coriander Quilts that I've been playing around with the last few weeks. If you're a regular reader of my blog, you've already seen this block in a green/red/black colorway and a gold/taupe/black colorway. Now it's making another appearance in the colors you see above.
There really is a method to my madness. You see, Idyllic is the pattern I've chosen to teach in June at the Pine Needle's quilt retreat on Hood Canal in Washington State. This will be my third year teaching at this retreat and I can't wait to go back. I'm teaching two back-to-back sessions.
The cover of Corey Yoder's pattern shows a two-color version and a scrappy version, both measuring 82″ x 98″. I'm playing with a couple of three-color versions and a controlled scrappy version — that's the one you see in the block above. I'm also playing around with Idyllic in EQ7, the quilt software program, "making" different size quilts so that I can give my upcoming students ideas and options on both fabric choices and finished quilt size. The latter is very important for figuring yardage requirements.
I thought I would have at last one version of Idyllic to show you by now but there's been precious little sewing going on in the Portland White House.  Instead I've spent the last week and a half fighting a cold that will just not go away. Maybe today's the day I turn the proverbial corner.
I hope you're having productive days in your sewing room. I'm sure looking forward to getting back into mine!