I just finished Corn and Beans and Other Things, my fourth block of Hazel's Diary Quilt. And here it is, complete with center appliqué, set on point as it will be in the finished quilt: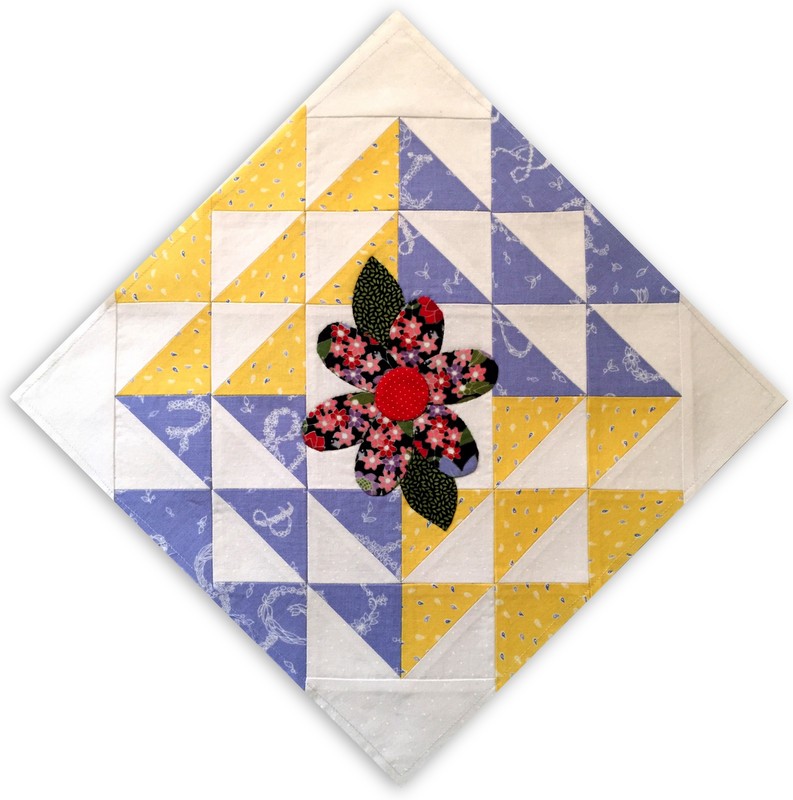 The appliqué is all needleturn, including the red circle in the center of the flower. The circle wasn't as hard to make as I thought it would be. And it's reasonably round! Not bad for a rookie, eh?
Here are all four of my blocks so far (Blocks 1, 3, 4, and 5):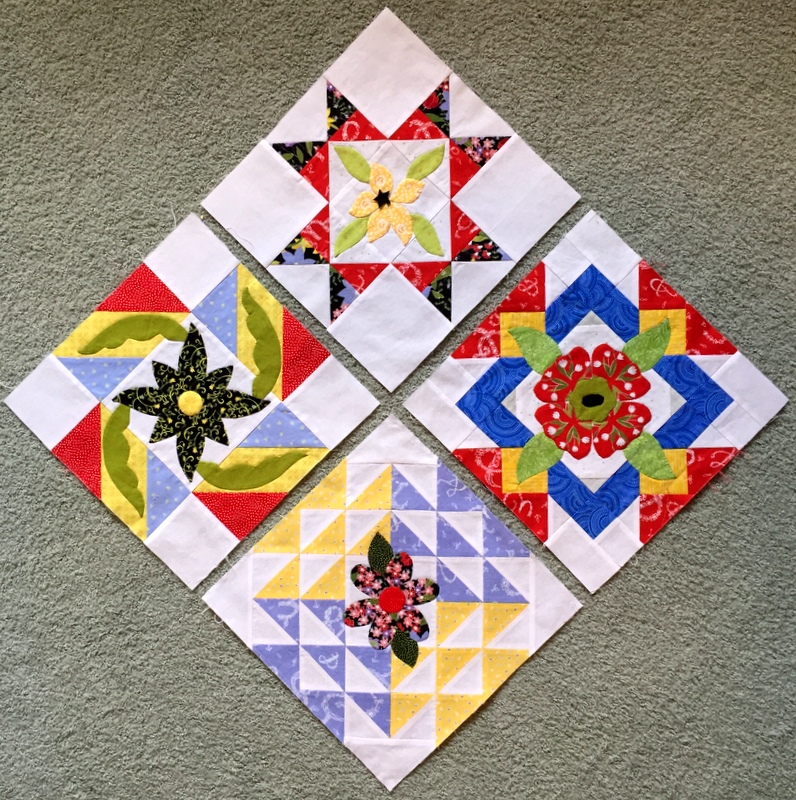 That little black star on the top center block is just a placeholder. The real thing hasn't been appliquéd yet. I do believe I'm ready to give it a shot.
An afterthought: Does my flower (bottom center) need more leaves?