Earlier this week it hit me that I've finished only one project since 2018 began. Only one! Plenty of things started, of course. I decided to spend some time this week addressing that rather pathetic record.
I quilted Hip Hop, the wall hanging/table runner pieced in January using my Full Moon Rising pattern. The quilting motifs were suggested by the fabric, a lively aboriginal print featuring kangaroos hopping around in the bush. The kangaroos were fussy cut and centered in the circles, which are inset (not appliquéd).
Here's a look at the entire quilt, measuring 15¾" x 58″ after quilting and trimming:

All told I used four different quilting motifs. You can see three of them in this close-up of Blocks  1 and 2 bordered by the end piece: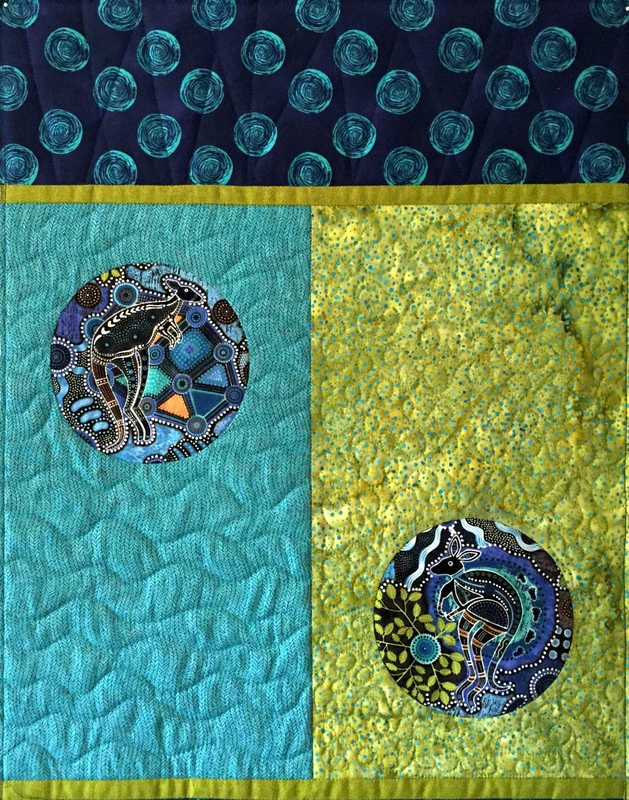 Block 1, with the turquoise background fabric, was quilted with uneven wavy lines patterned after the wavy lines in the fabric design. Block 2 was quilted in a simple loop-de-loop design suggested by the dotted batik background fabric. For the end pieces I quilted angled straight lines at random using my walking foot. All the quilting in the other blocks is free motion.
Here are Blocks 3 and 4, stippling in the dark blue background of Block 3 and a repeat of the waves in the turquoise fabric in Block 4: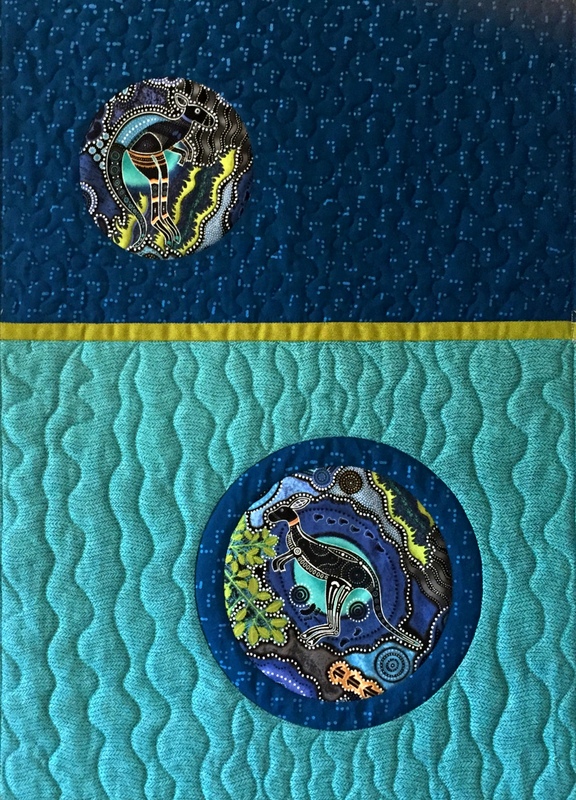 Here are Blocks 5 and 6 and the other end piece, with repeated quilting motifs: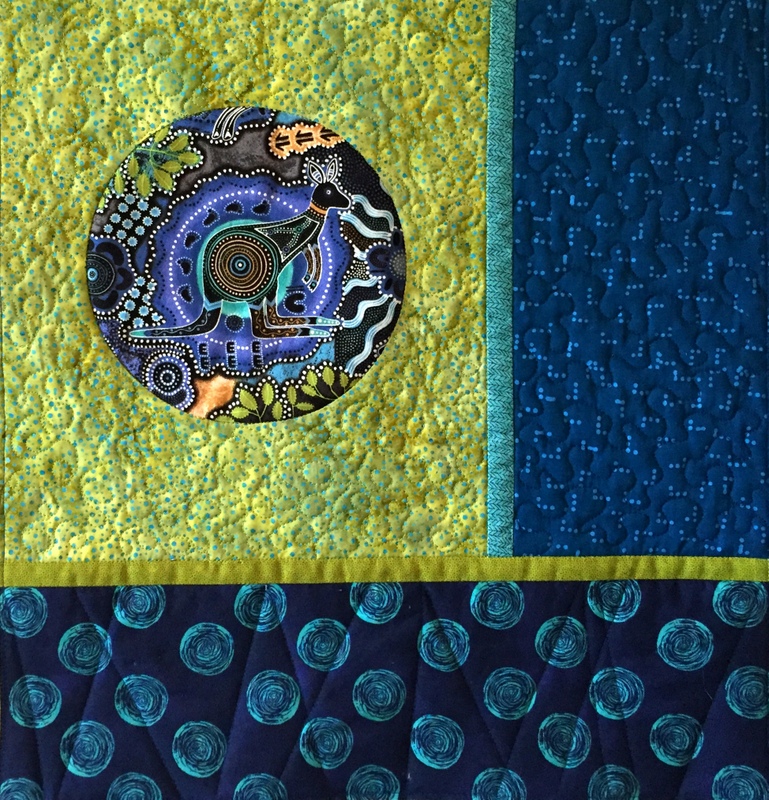 Still to do: outlining the kangaroo in each circle using white thread, just following the lines on the fabric. I already did it in Block 1, though it's hard to see in the photos.
My binding is already cut and sewn. I'm using the turquoise fabric, cut on the bias to show off the wavy herringbone pattern to better advantage: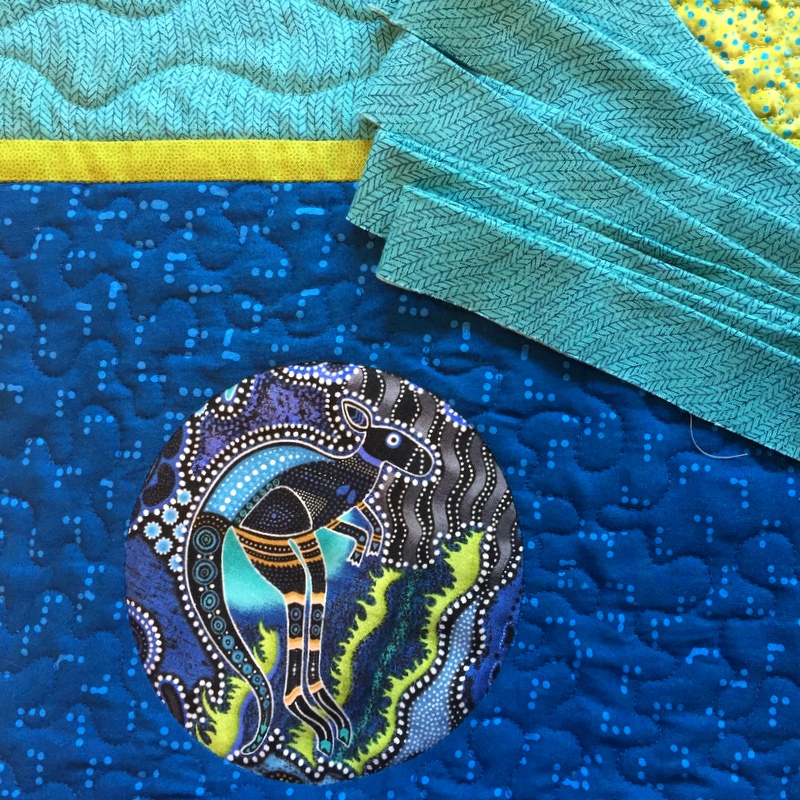 I'm very happy with this little piece and will be even happier when it is bound and labeled. Only then can I claim my second finish of the year.