I hardly know where to begin to tell you about my week in Sisters, Oregon, home of the largest outdoor quilt show in the world. This year the unthinkable happened on Saturday, July 14, the day of the show: a BIG rainstorm in the middle of the afternoon! This is the first time in the 37-year history of the show that rain has forced an early closure.
It was midafternoon before menacing clouds rolled in and the first few drops spattered on the ground. By the time the rain was falling in earnest, thousands of people in the streets had taken cover inside shops or bolted for their cars, and scores of volunteers had already taken down the quilts that were not under cover. Luckily, quilt lovers had most of the day to enjoy the 1400 or so quilts hanging outside buildings in this charming little town in Central Oregon.
One thing I really liked about the show this year was the mix of traditional and contemporary quilts. Here, in no particular order, is a sampling of the quilts that caught my eye.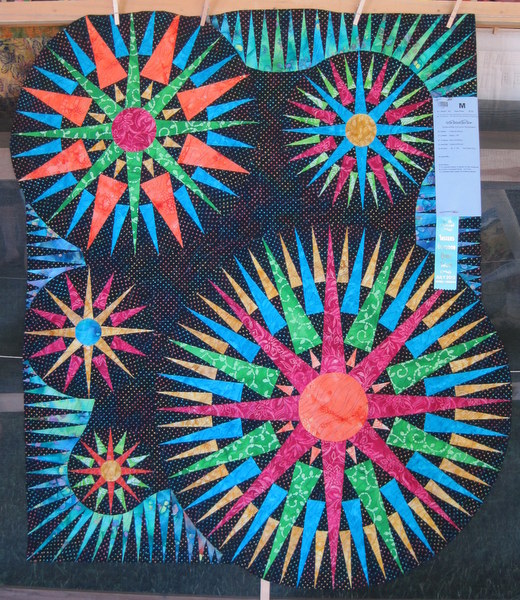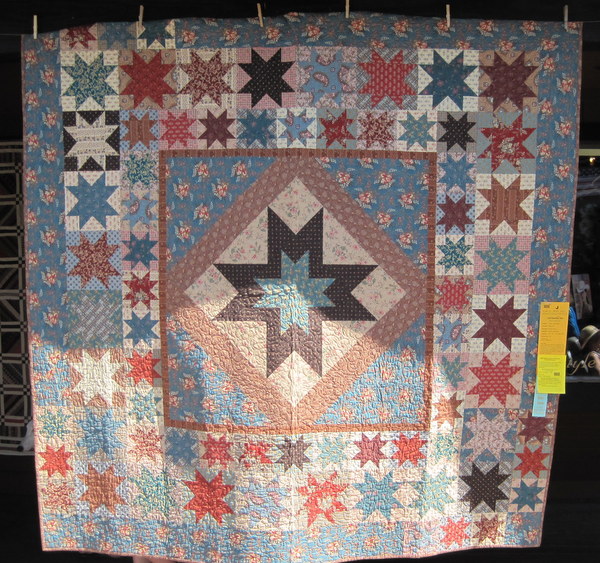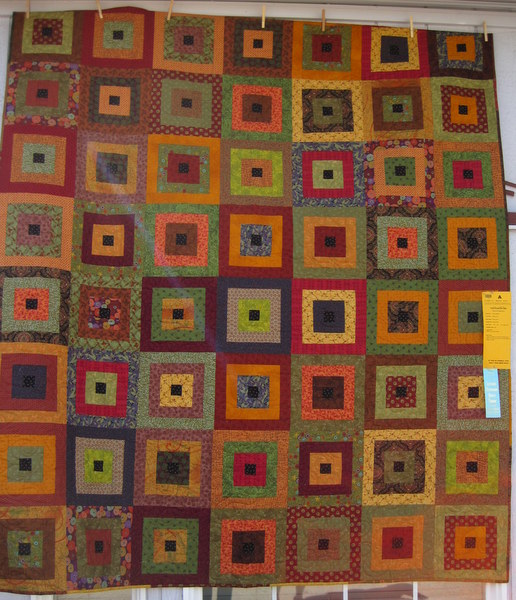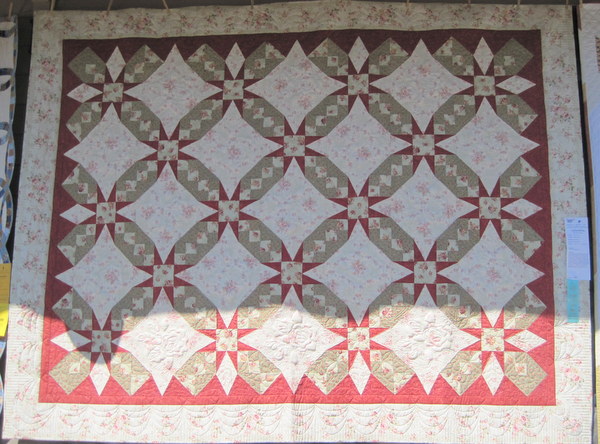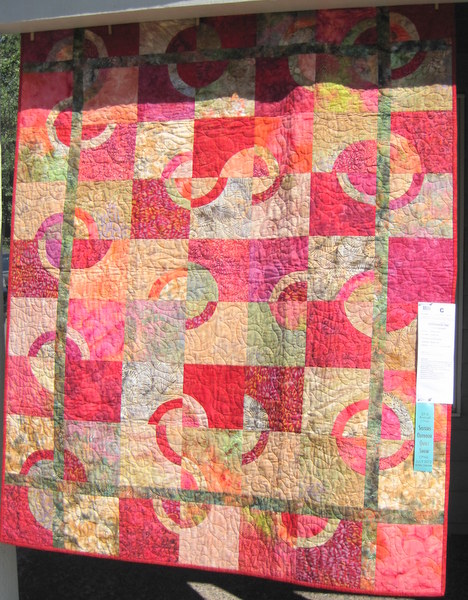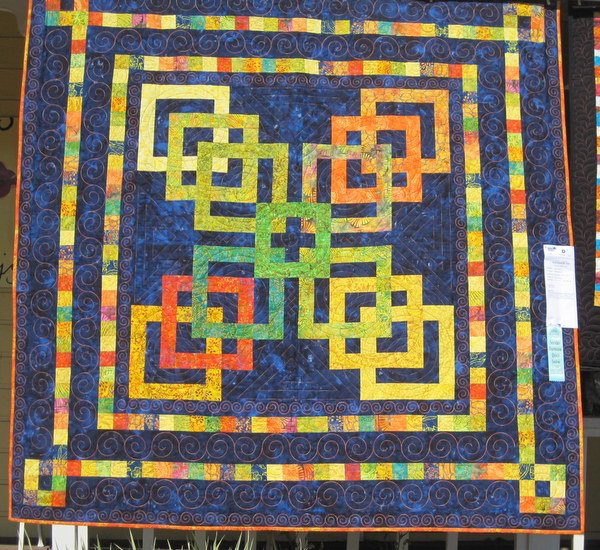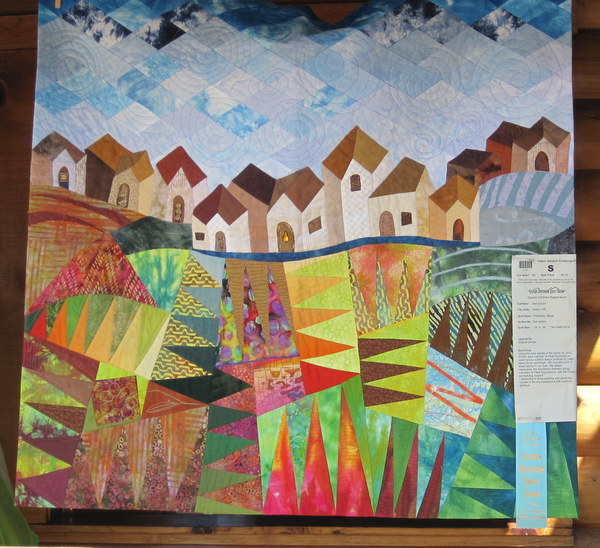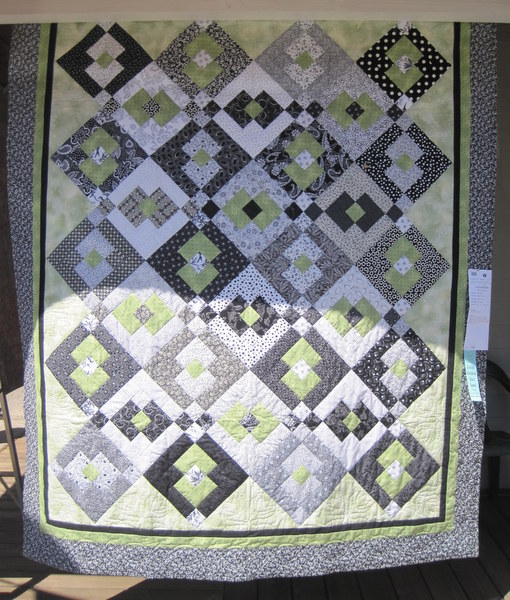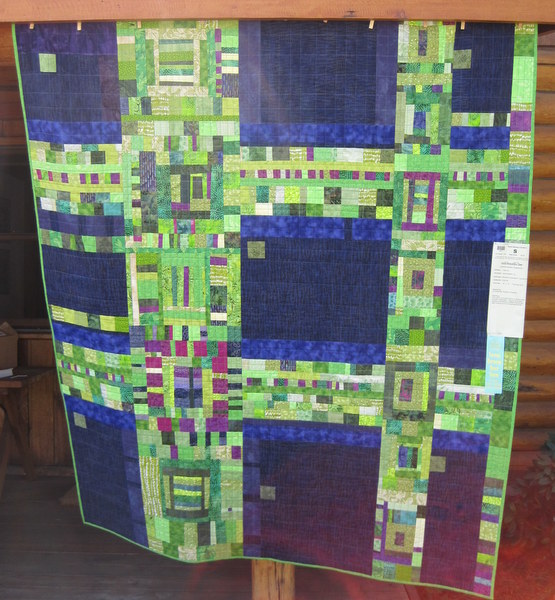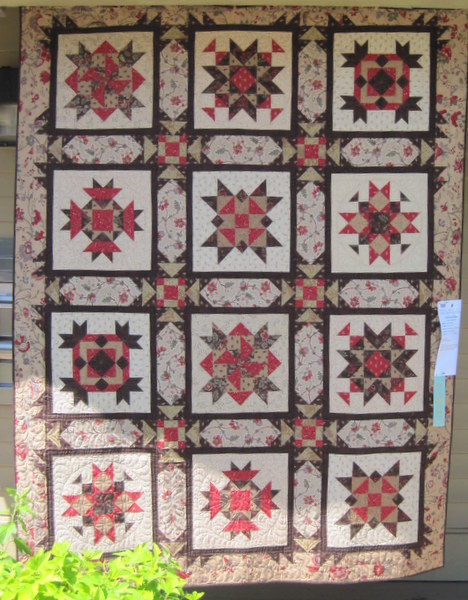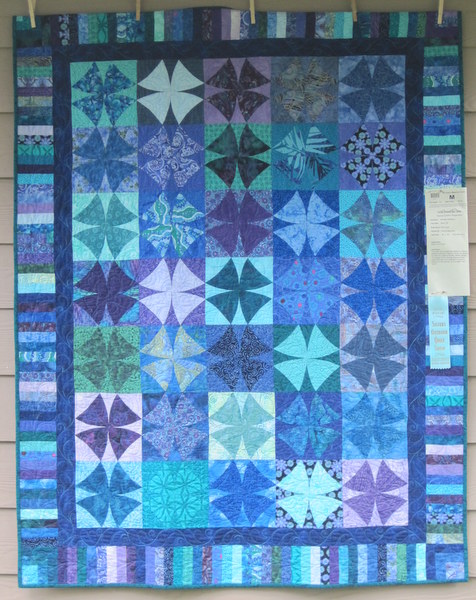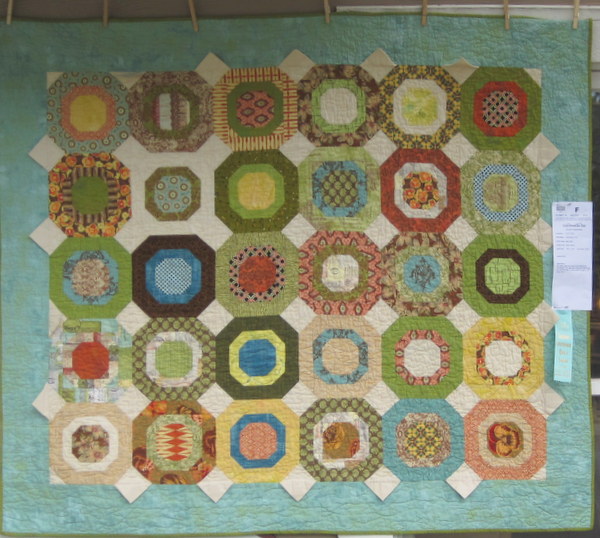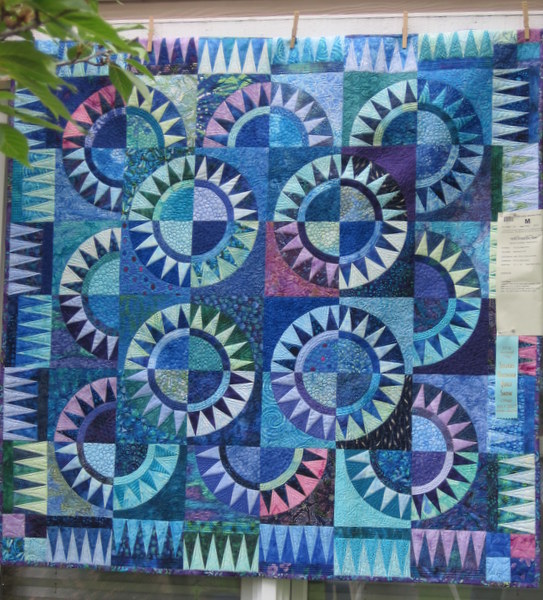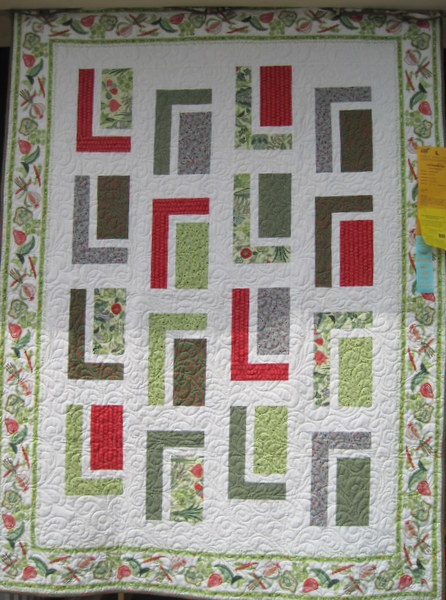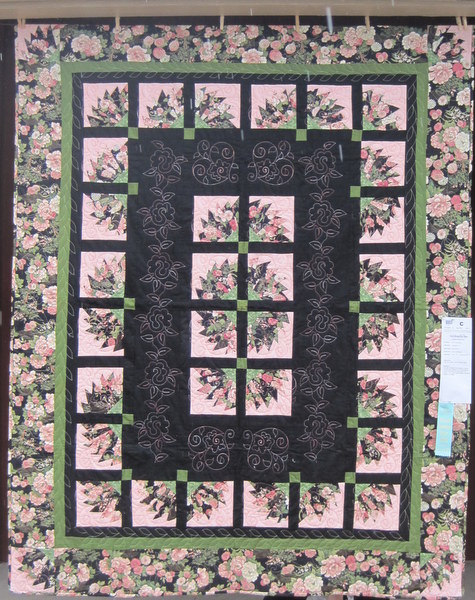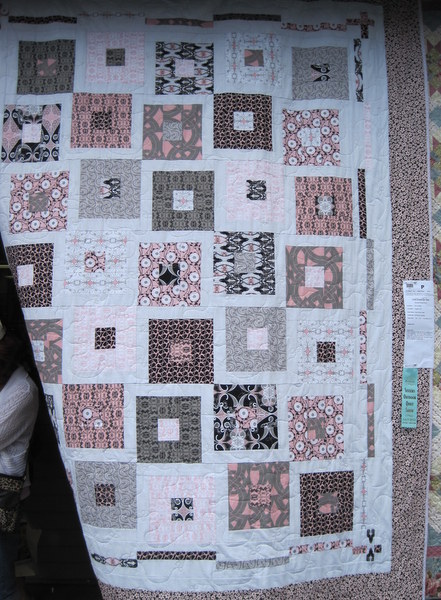 It started to rain just as I came upon the display of quilts by Portland Modern Quilt Guild members. I was able to snap just a few photos, including this one by Linda: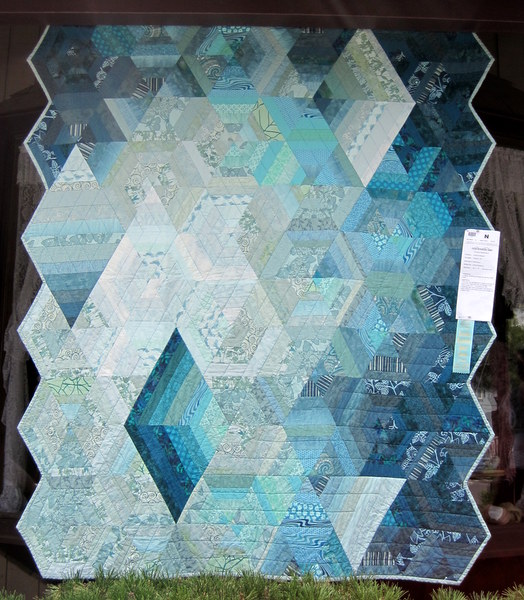 . . . and this one by Gail: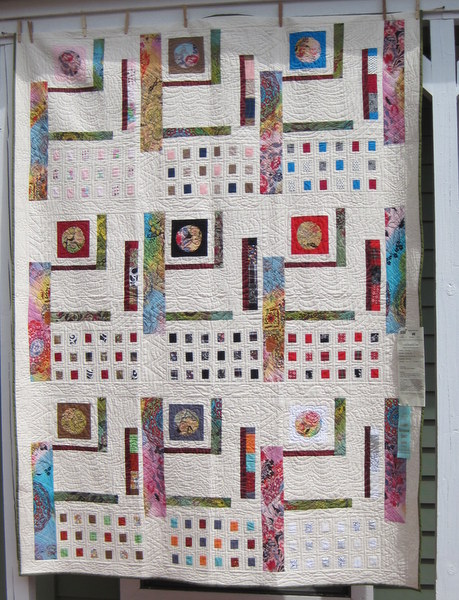 The employees of the Stitchin' Post had their own display, and here are two of my favorites: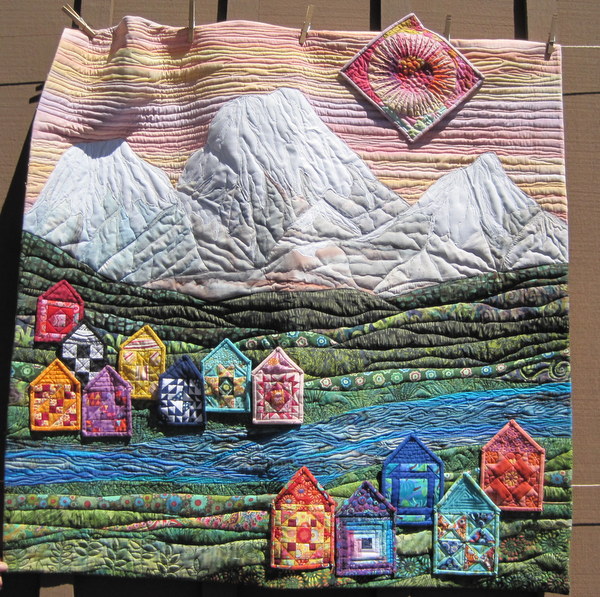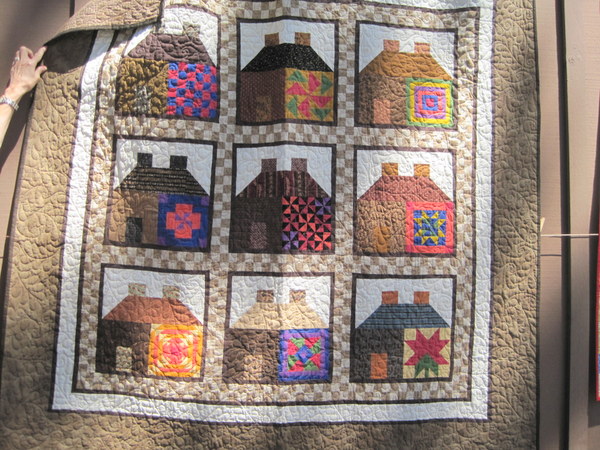 In my next post, I'll tell you a bit about the excellent class on creating quilting motifs that I took from Janet Fogg and show you some amazing machine quilting on quilts at the show. I'll finish up the report of my wonderful week in Sisters with a recap of what I did (and didn't) get accomplished. Thanks for visiting, and please check back!