April is my favorite month of the year. It's the month when the promise of spring in Portland is fully realized. Lawns are emerald green, and the profusion of colorful azaleas, tulips, and other blooming things makes my heart sing. Today is a gloriously sunny day, one of the first of the year warm enough for Portlanders to open all their windows and let the fresh air in. I can hear the sound of a lawnmower starting up and if I'm lucky it will be followed by the scent of new-mown grass.
In honor of spring I hung Under Paris Skies in the master bathroom: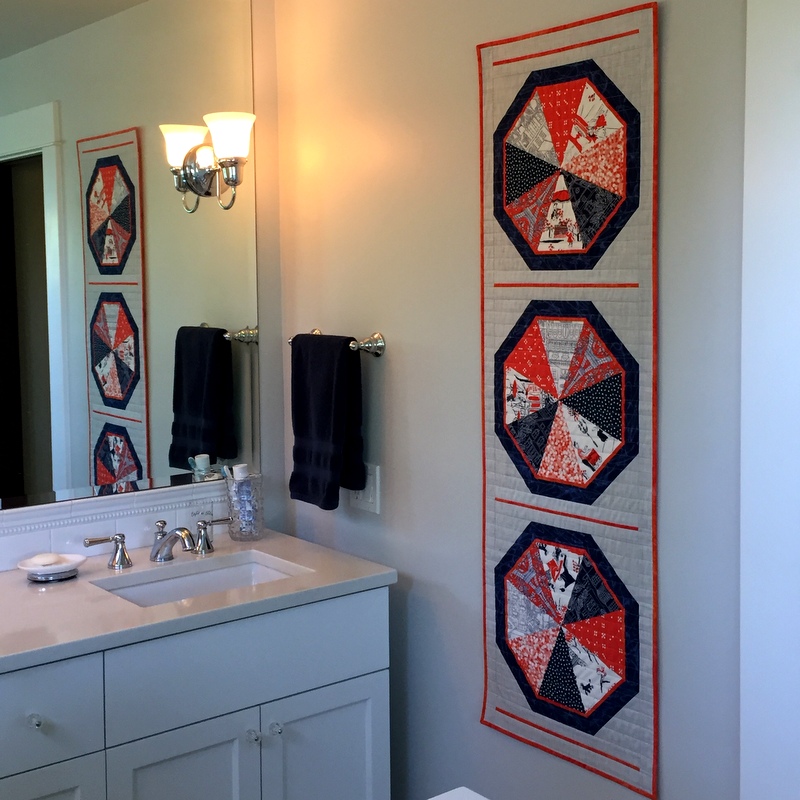 This is the springtime version of my pattern Season to Taste, designed and made four years ago as part of a series based on the four seasons. The summer and fall versions are done but I must confess the one for winter hasn't been made yet, though I do have the perfect fabric for it in my stash.
This is the first time Under Paris Skies has been on display in my house. All this time it's been hanging in the Pine Needle, the quilt shop in Lake Oswego where I've been teaching the last eight years.
After 25 years running the Pine Needle, owner Geri retired and closed the shop at the end of March. Several of my quilts had been hanging in the shop, and all of them got to come home with me. (Happily, Geri is still involved in the quilt industry and the Pine Needle location is being taken over by a local family-owned sewing business. More on that in a future post after an official announcement has been made.)
Back to Under Paris Skies for a moment. First you have to imagine April in Paris. Think of Ella Fitzgerald singing "April in Paris, chestnuts in blossom, holiday tables under the trees . . ."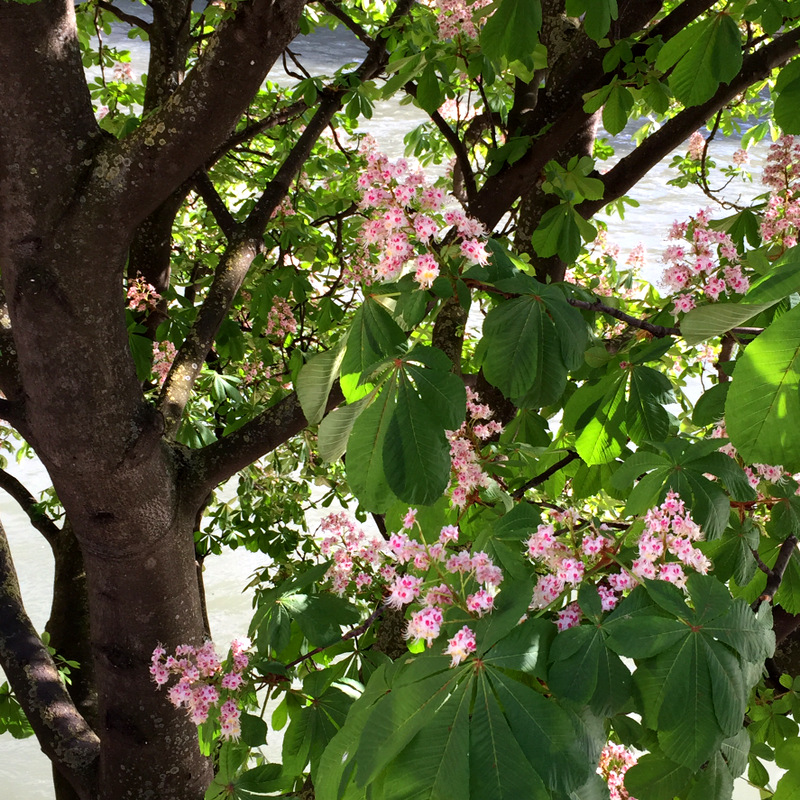 Those are real chestnuts in blossom, taken on my trip to Paris three years ago this month. If you look carefully you can see the Seine in the background. Now imagine clusters of people sitting outside at cafe tables, taking in the fresh air while sipping a citron presse or café crème, like the two below (apparently still waiting for their order to be taken):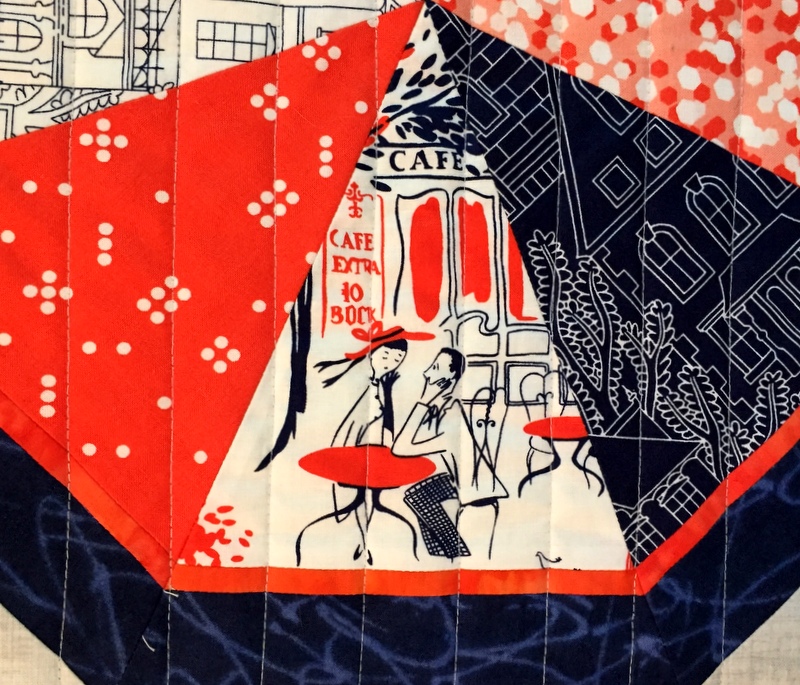 All three blocks in this kaleidoscope quilt contain two different images of outdoor Parisian life, carefully fussy cut to fit in the confines of the triangles. Here's another scene that always makes me smile: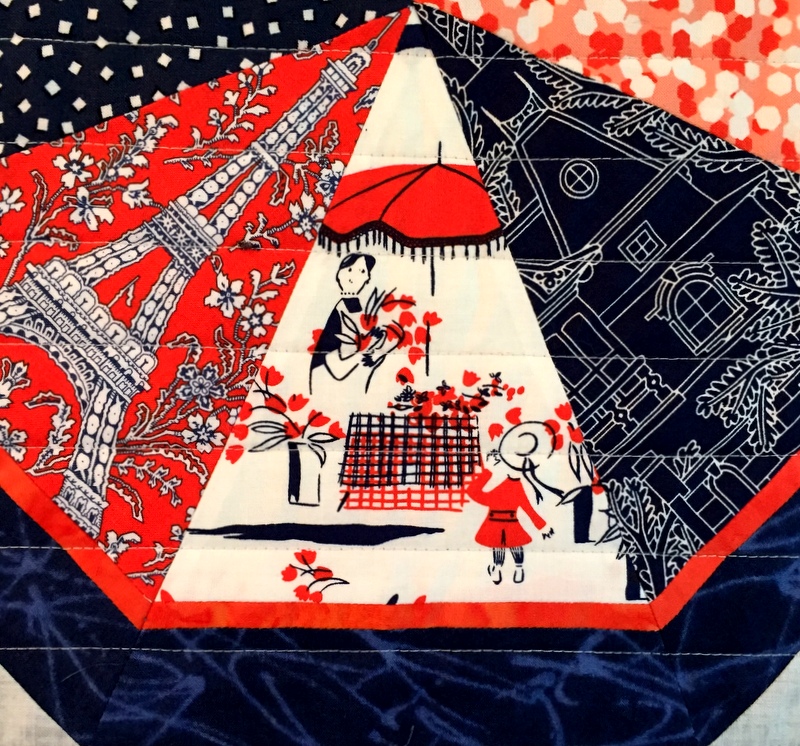 When the rains return (which they will, because it wouldn't be spring in Portland without them), I'll look at these bright and cheerful scenes of Paris in anticipation of the next sunny day right here at home.