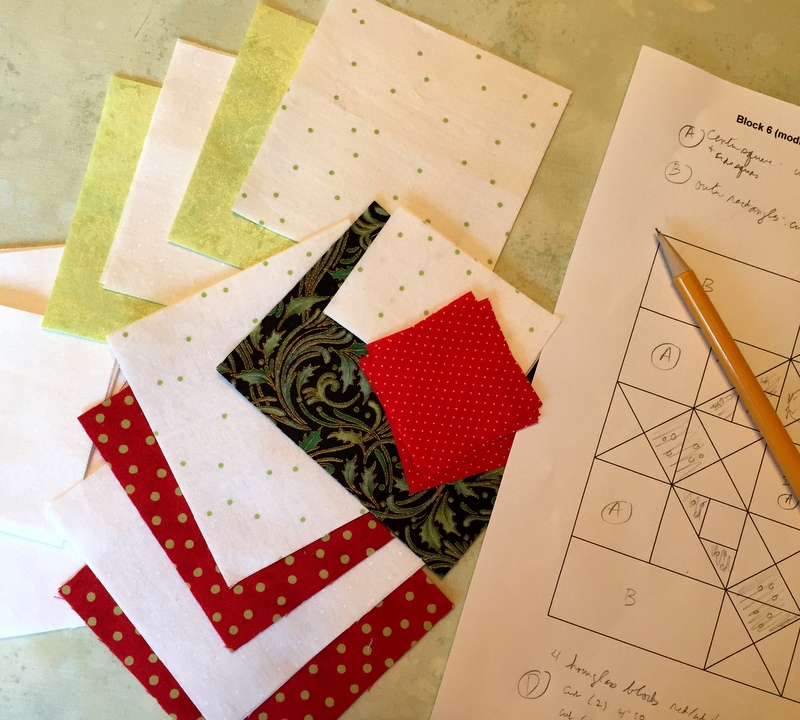 Now that's more like it!
In my last post, I was complaining a bit about doing some alteration work for my husband, only because it was taking me away from doing something I like much more: making quilt blocks.
Happily, I am back at it. In the photo above, you can see the components of Best.Christmas.Ever, Block 6 of Hazel's Diary Quilt, the sampler quilt I'm working on this year.
Because I chose to rotate the block 90 degrees, I couldn't use designer Shelly Pagliai's directions in her book A Simple Life: Quilts Inspired by the 1950s. I had to draft a new version. In the illustration below you can see that the redrafted block is made up of four Hourglass blocks in red and white, four Hourglass blocks in green and white, and four blocks known as Cat's Cradle. To the left of the illustration are the two sets of Hourglass blocks: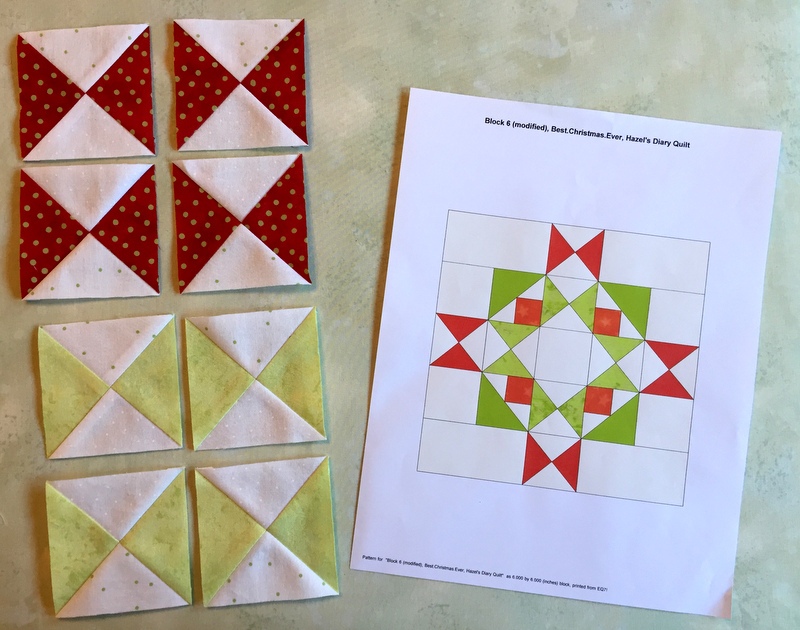 For the Cat's Cradle blocks I was able to use a wonderful specialty ruler designed by Deb Heatherly for Creative Grids. The ruler eliminates the need to sew tiny triangles with bias edges. Instead you start out with two squares, two small rectangles, and one large rectangle. The yield: two Cat's Cradle blocks, made slightly oversize and trimmed. I needed two sets: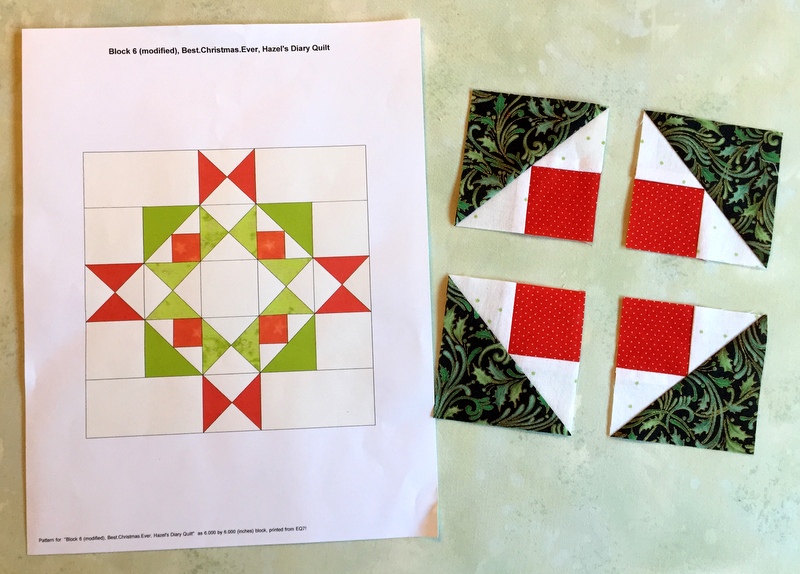 Here's my block, arranged on the ironing board: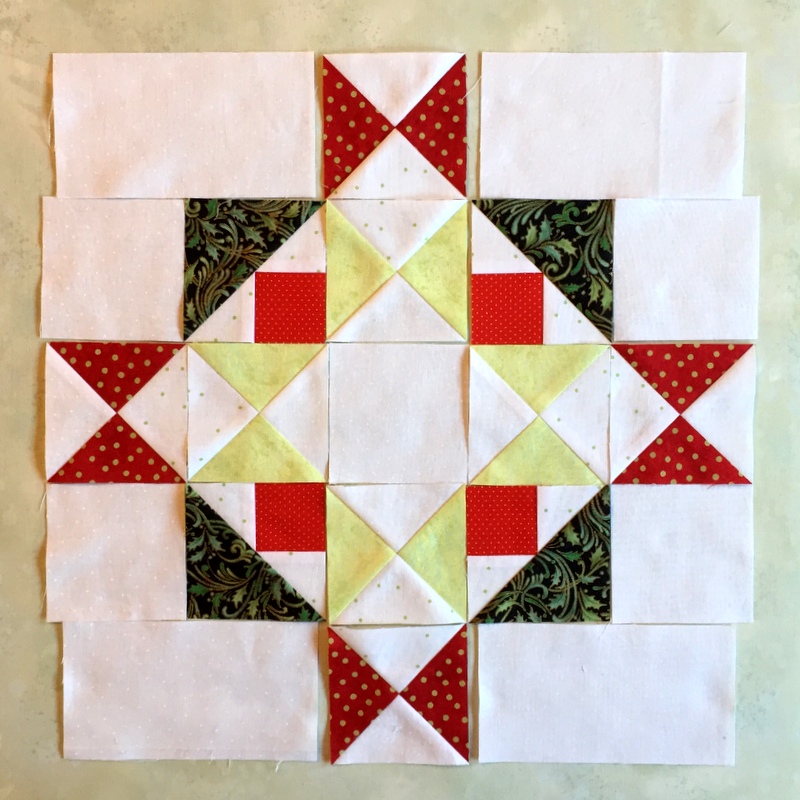 Ready, set, sew!