Bom dia from Portugal! My husband and I are in the heart of the Douro River Valley on a river cruise. Everywhere you look the terraced hills are covered with vines. We have visited some lovely wine estates and sampled some delicious wines and ports.
I'm finding plenty of inspiration for quilts. Here's a small sample beginning with a photo taken while we were still in Spain.
An exterior window in the old Jewish quarter of Toledo . . .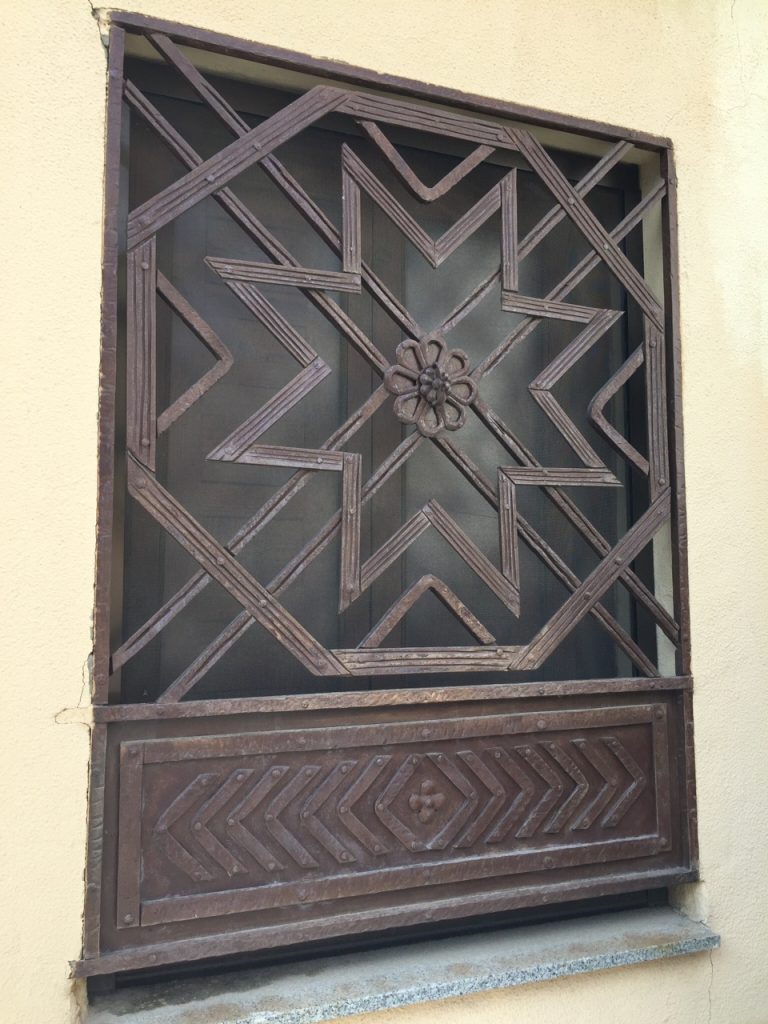 A lovely motif, reminiscent of fleur de lis, at the Mateus Palace near Pinhăo, our second docking stop in Portugal: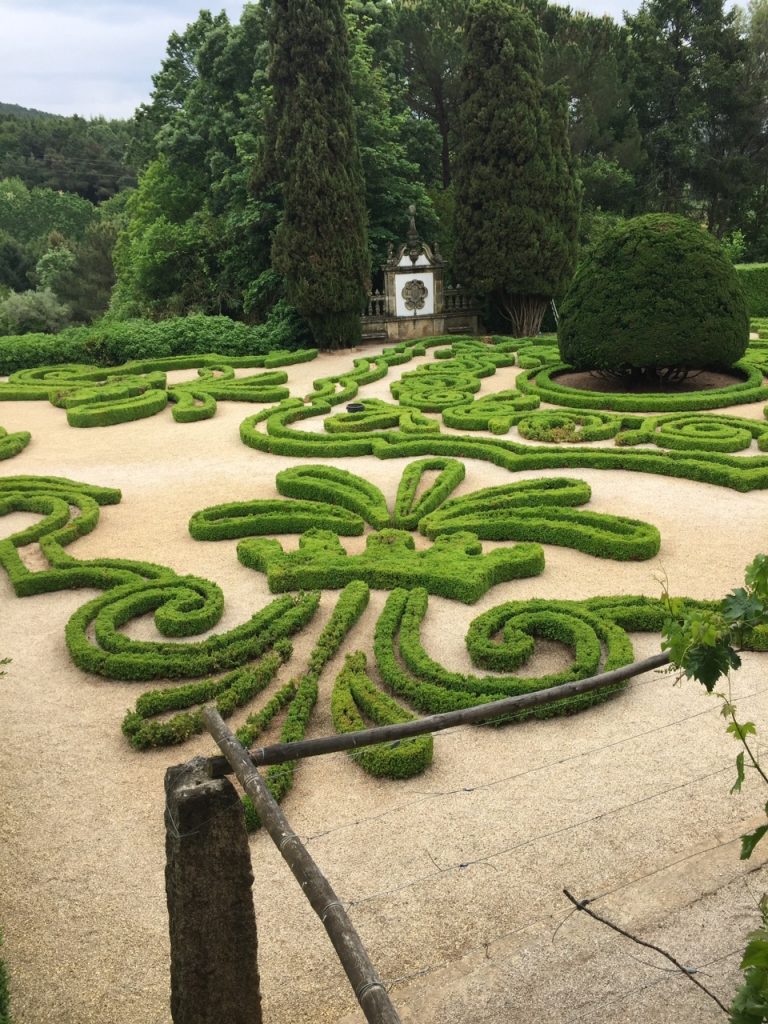 Tile from the interior wall of a cafe in Lamego where we stopped after a museum visit for a glass of champagne (our Friday night tradition):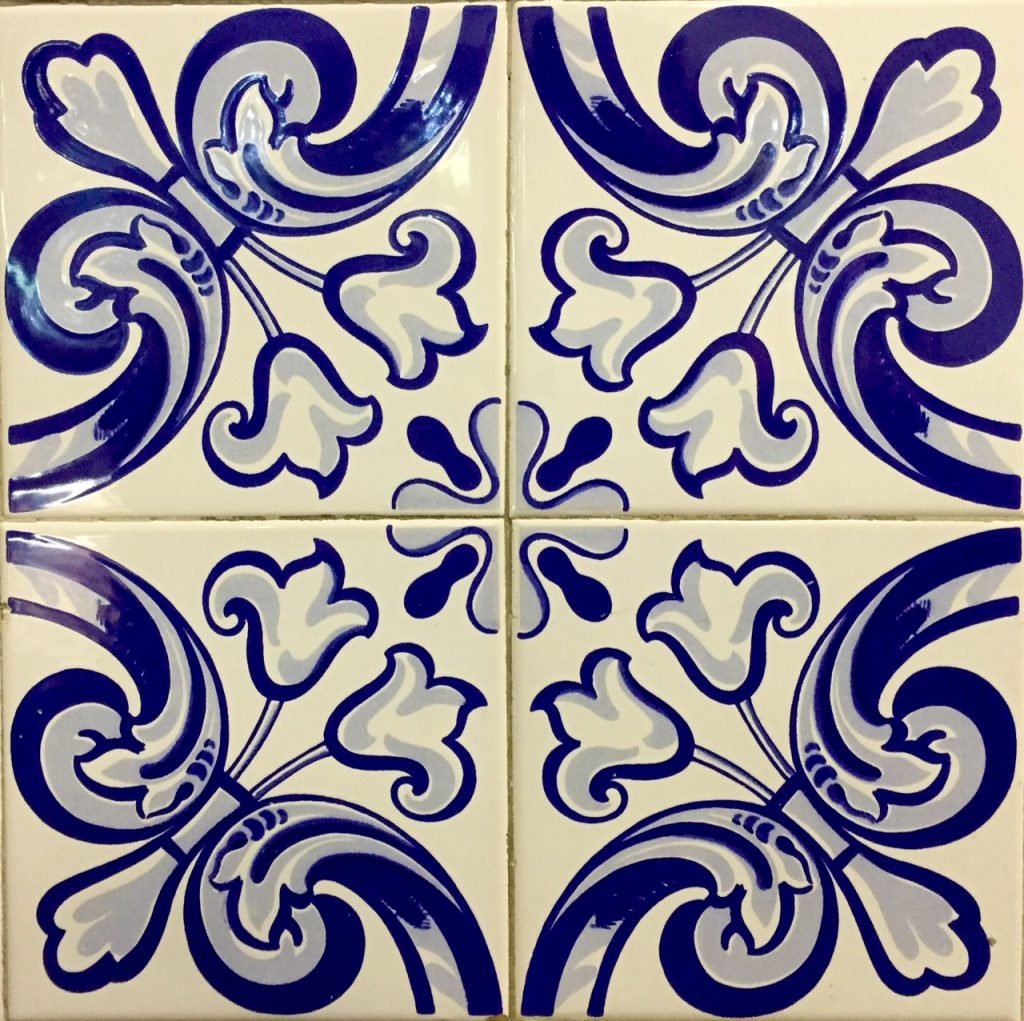 A cork-backed ceramic trivet from the Museu do Douro gift shop in Régua: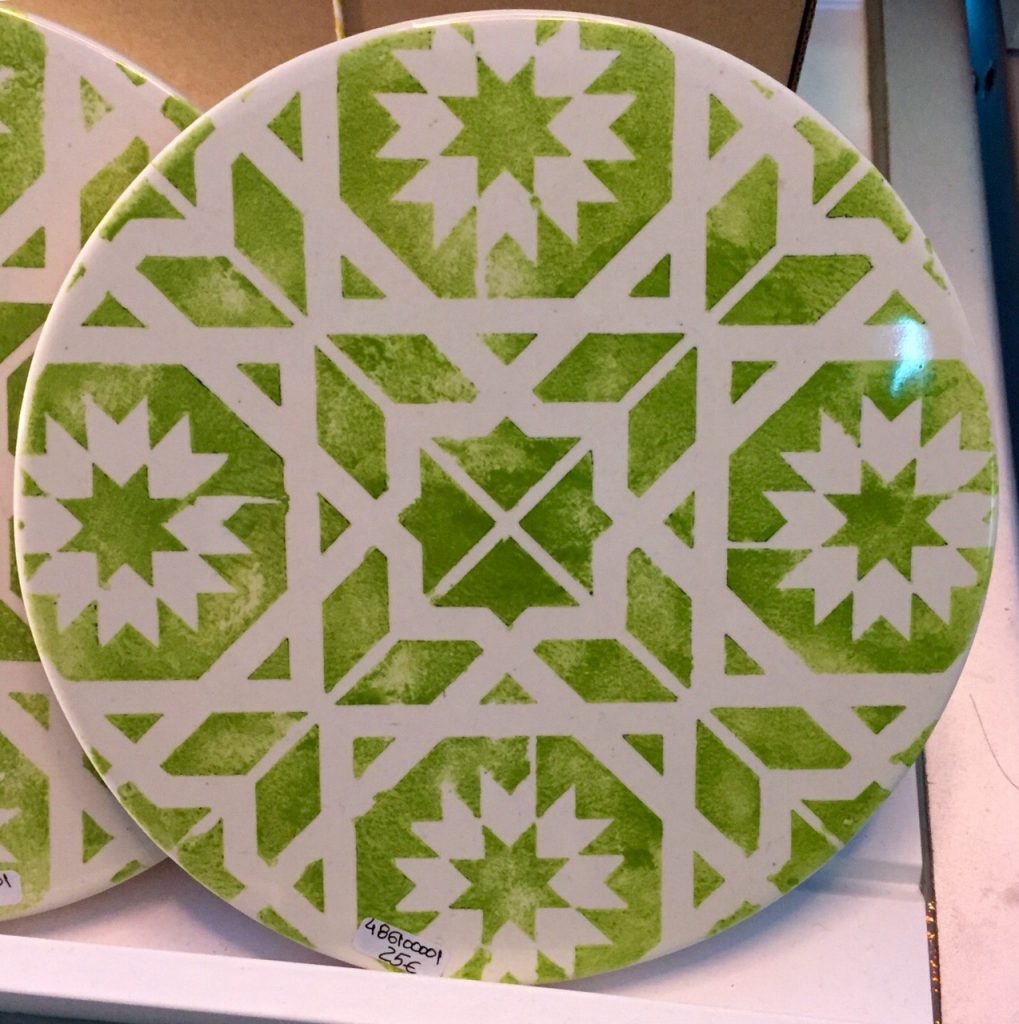 I'll be on the lookout for more . . .
P.S. If you are on Instagram, check out the hashtag #iseequiltseverywhere. You'll see a few of my posts.