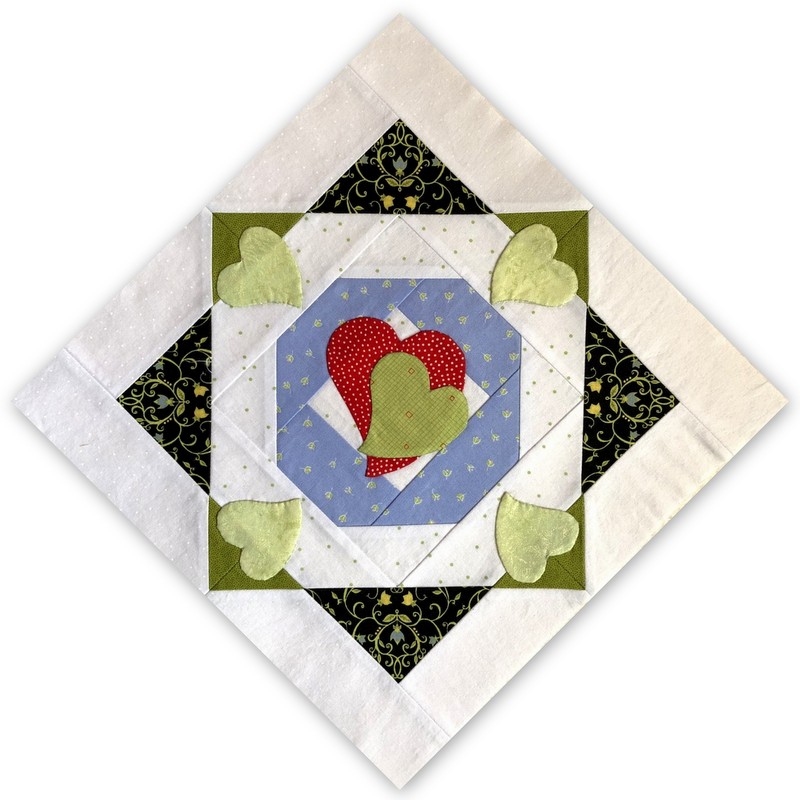 Domestic Bliss, Block 8 of Hazel's Diary Quilt is finished. I followed designer Shelly Pagliai's instructions for making the block but changed her appliqué design in order to preserve the fussy cut images in the large dark triangles. I also enlarged the two hearts in the center and changed their orientation slightly. You'll see what I mean when you look at Shelly's original block: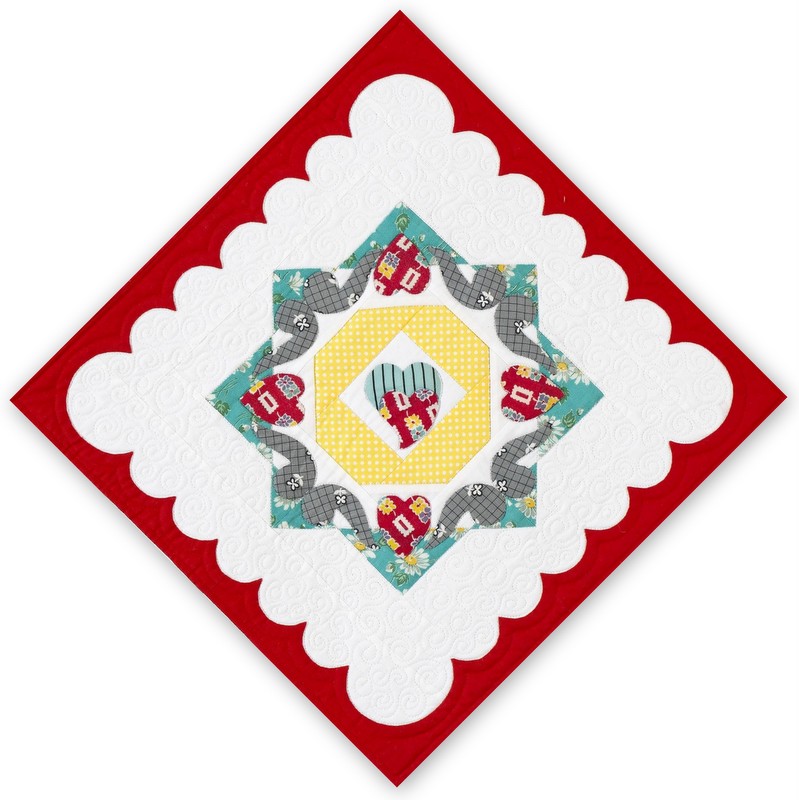 I'm happy with the how my block turned out but I really struggled with the appliqué on the four outer hearts. I can see that one of the hearts has a couple of little points where there should be only curves. At first I thought it was fine but the more I look at it the more I know it has to be replaced. The fabric is a Michael Miller Fairy Frost and I'm wondering if the slightly metallic finish makes it harder to needleturn the fabric.
For now, Domestic Bliss is up on my design wall with the other six blocks I've made so far: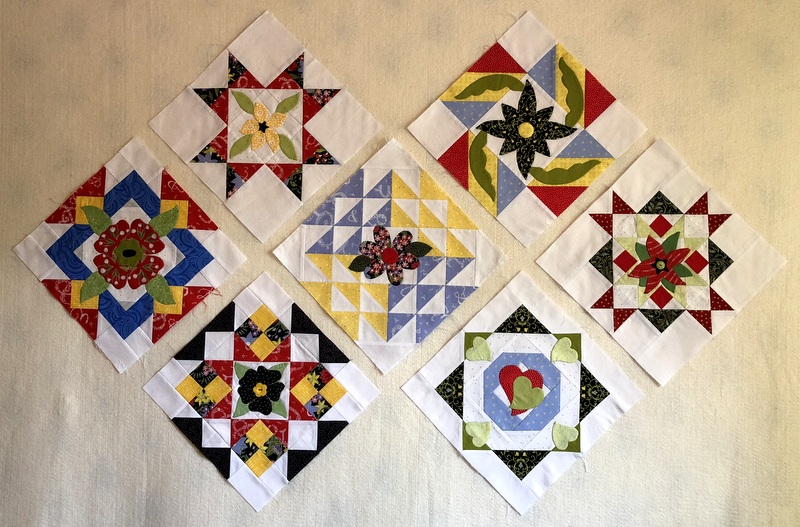 That's not the final setting; I just put the blocks up in the order they were made. Two more blocks to go and then I will add white sashing strips and a red scalloped border — needleturned! — around each one.
I look at Shelly's marvelous quilt . . .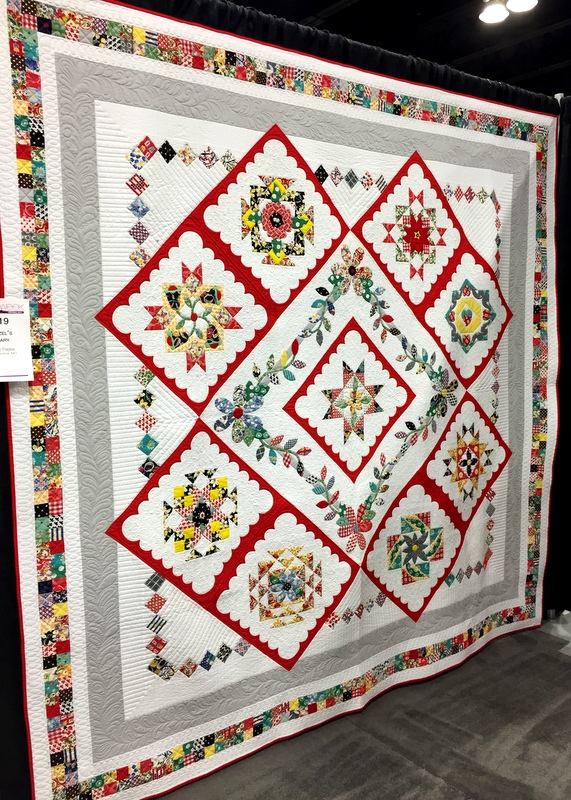 . . . and dream about mine.