It's always a happy day when I have a quilt finish to report. My quilt finish du jour is Checkerboard Curves, which you have seen each step along the way. It's based on the pattern Dancing Churndash designed by Jenny Pedigo and Helen Robinson of Sew Kind of Wonderful.
Presenting Checkerboard Curves, bound and labeled: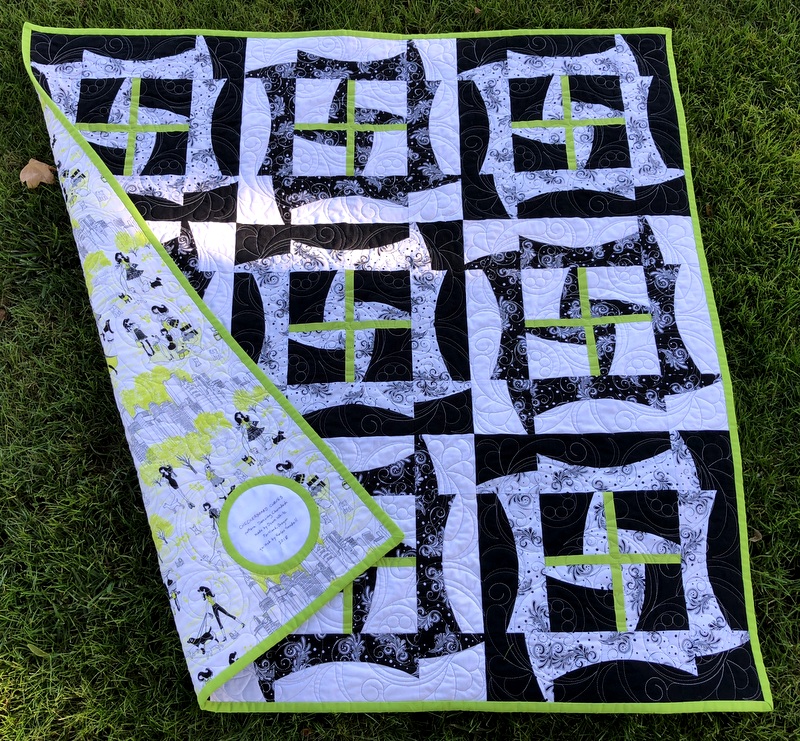 Measuring 44″ square, the quilt was finished with ½"-wide binding in a lime green solid to match the sashing strips in the center of each block. I rarely use solids in my quilts but this one really seemed to call for it.
Here's a look at the back featuring a delightful print of young women walking their dogs in Central Park: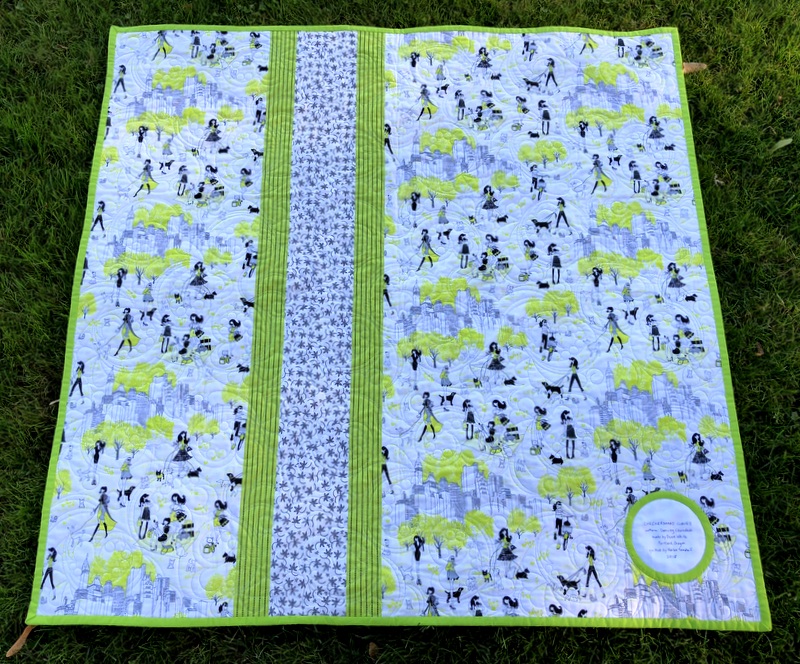 I also used the solid lime on the label: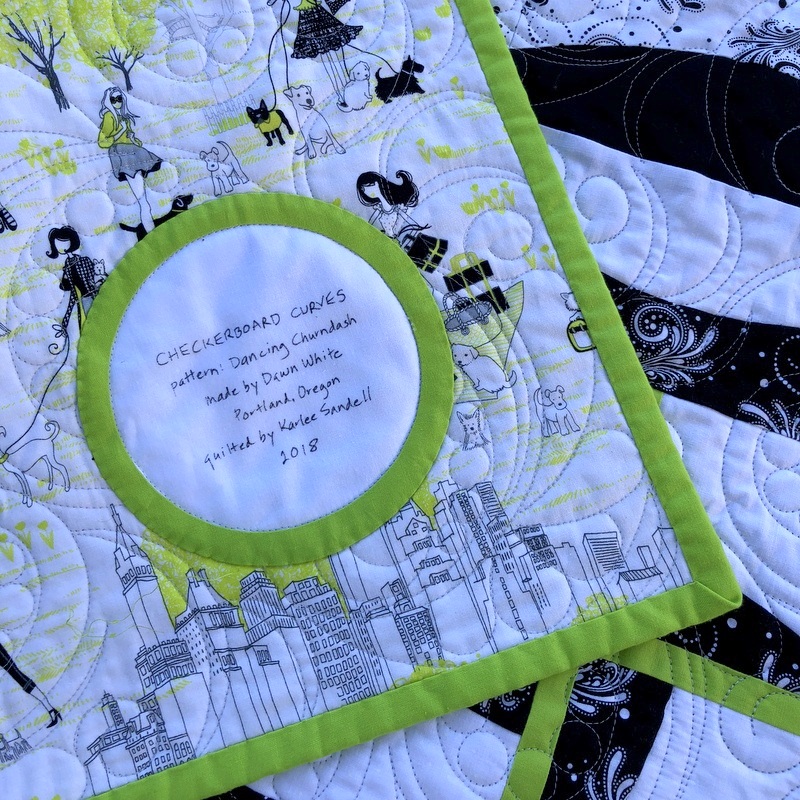 Can you see that I stitched in the ditch by machine on the inside edge of the green circle? The stitching is virtually unnoticeable on the front because it totally blends in with the curves and circles of the quilting motif.
These photos were taken earlier this week on a beautiful late afternoon in early fall: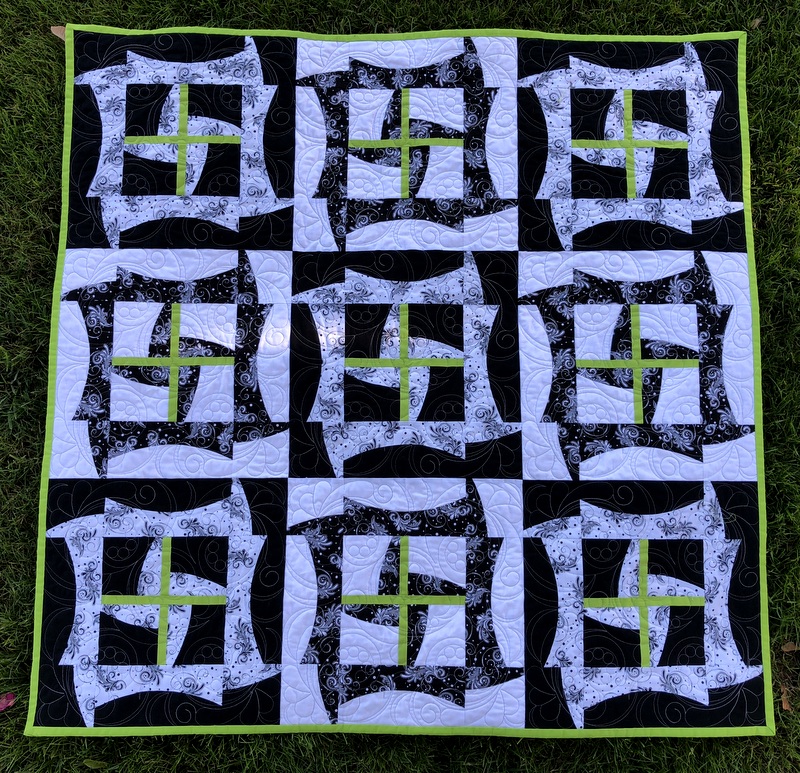 I'm loving the effect of the dappled sunlight on my quilt.
One last shot against a backdrop of pale yellow roses: