When I started working on Hazel's Diary Quilt at the beginning of the year, my goal was to end the year with nine blocks completed. That may not seem like a very ambitious goal but these nine blocks came with a significant challenge: a lot of hand appliqué. Not just a different appliquéd floral design in the center of each pieced block but also a scalloped frame around each block applied using reverse appliqué. As if that weren't enough, I set myself the additional challenge of using the needleturn method of hand appliqué.
I've shown it before but you really have to see Shelly Pagliai's gorgeous quilt to understand what I have taken on: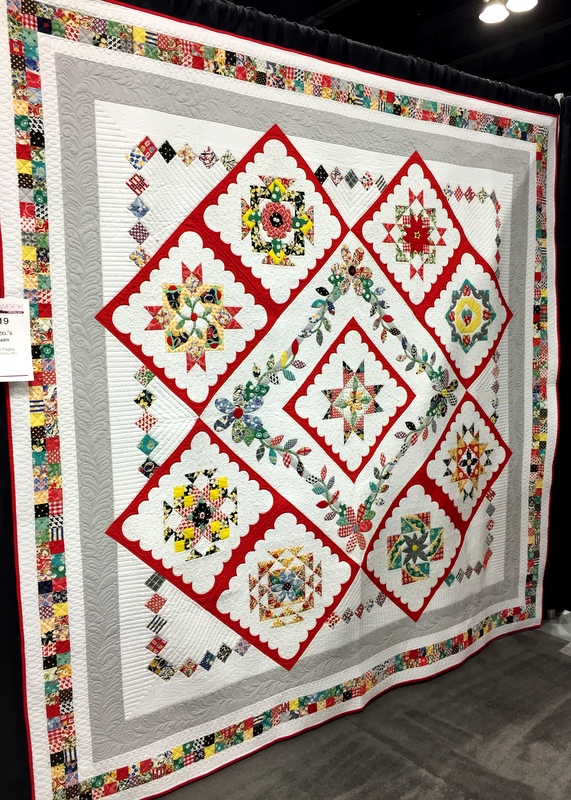 You can see from looking at Shelly's quilt that once those nine blocks are completed, there's a lot more piecing and hand appliqué required to finish the quilt.
As of today I have all nine blocks pieced but only three of them have their red scalloped frames in place. You'll see those in just a bit. For now I want to walk you through the nine pieced blocks, set on point per Shelly's design.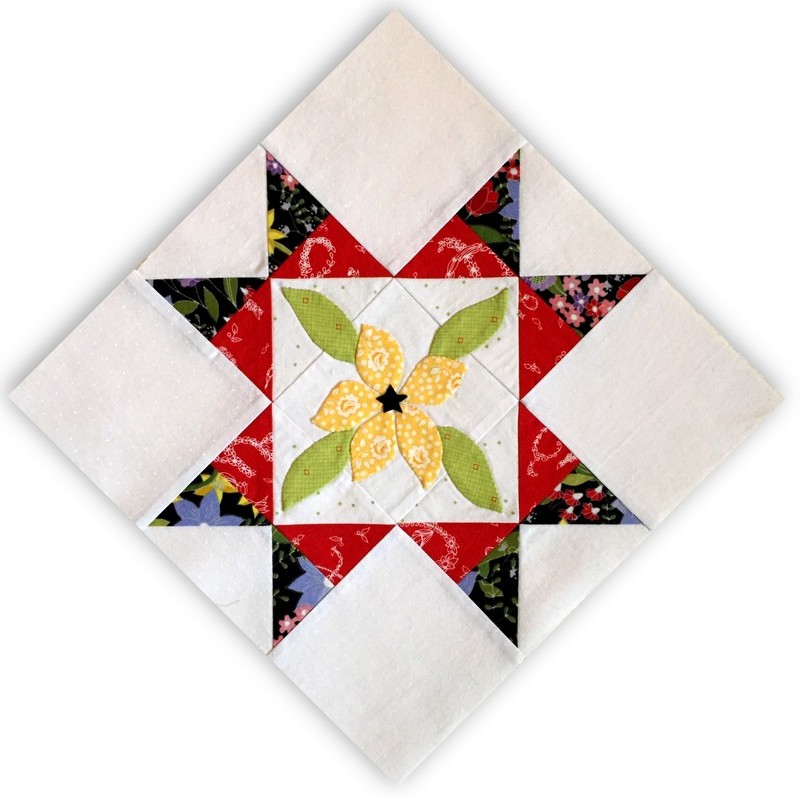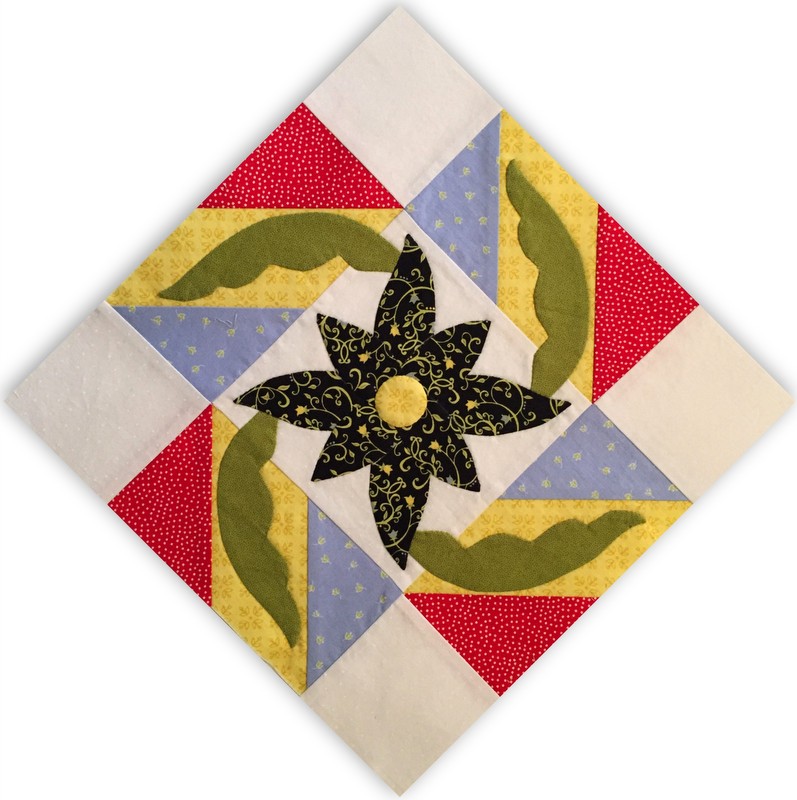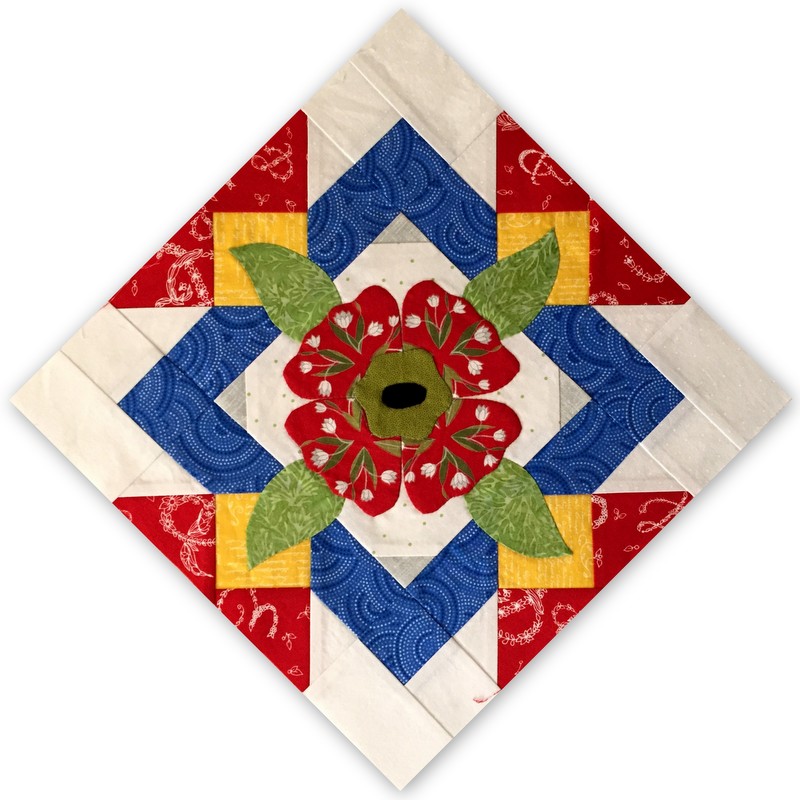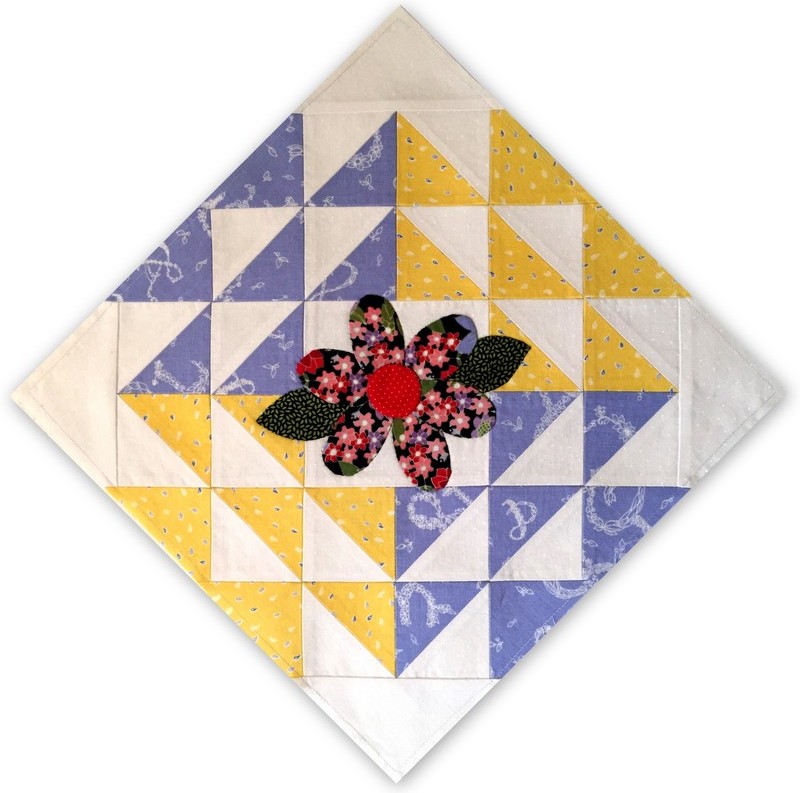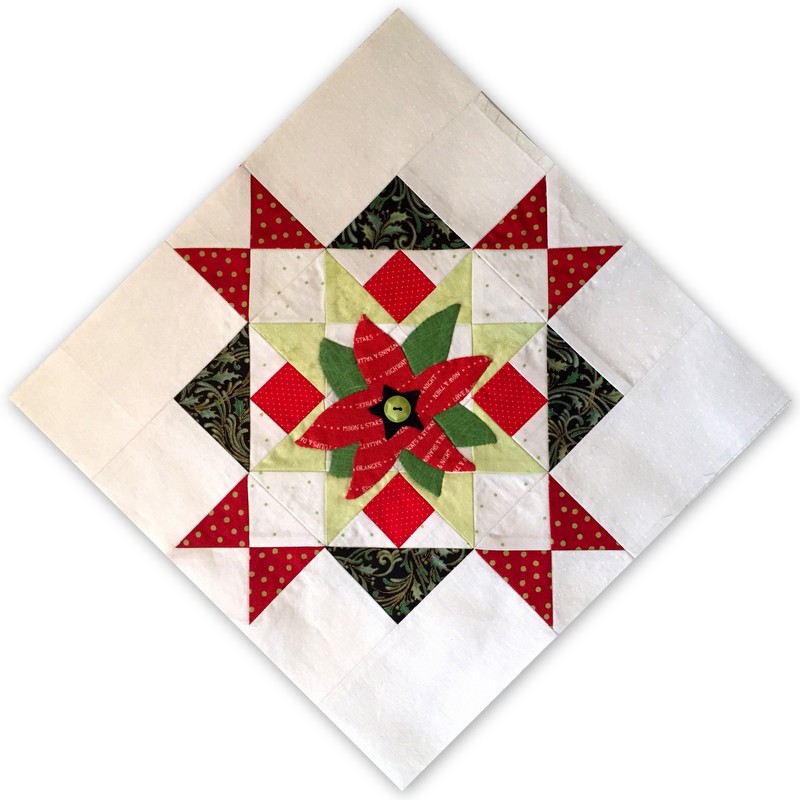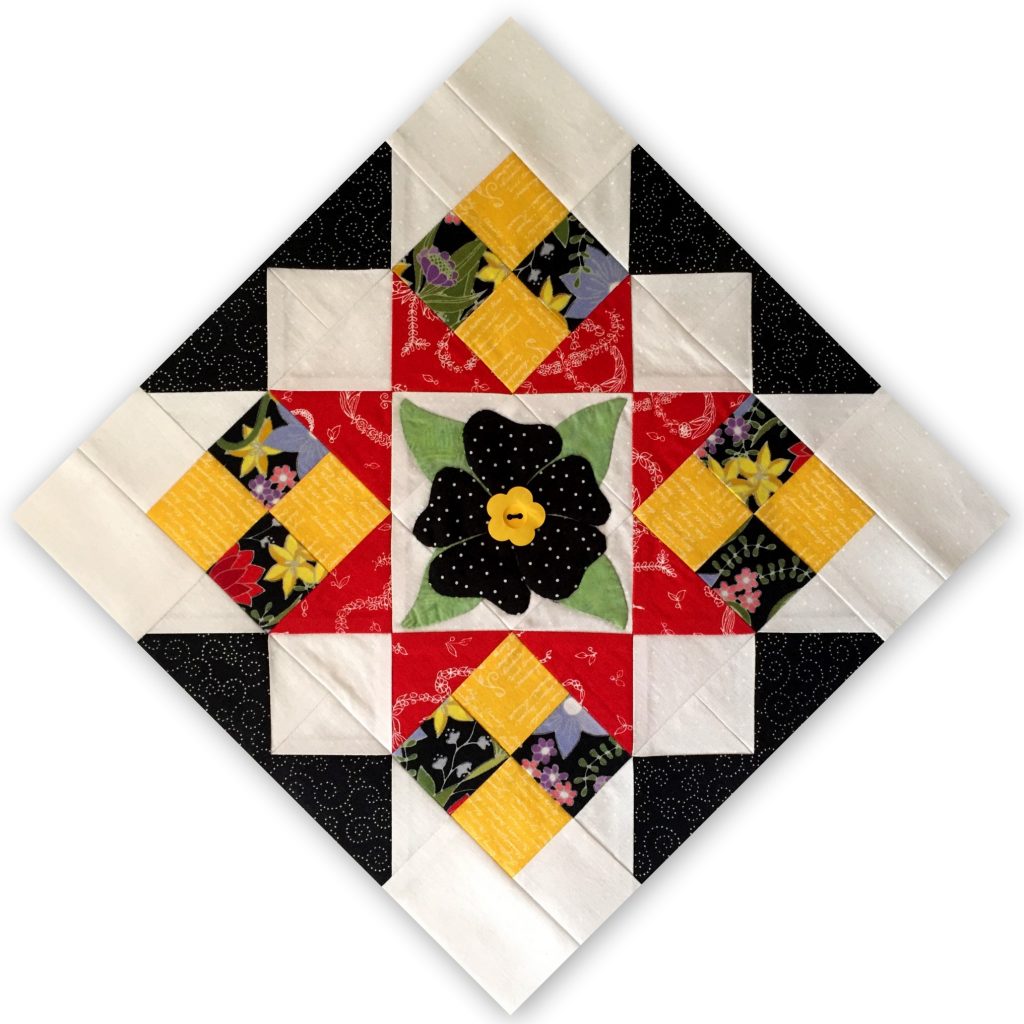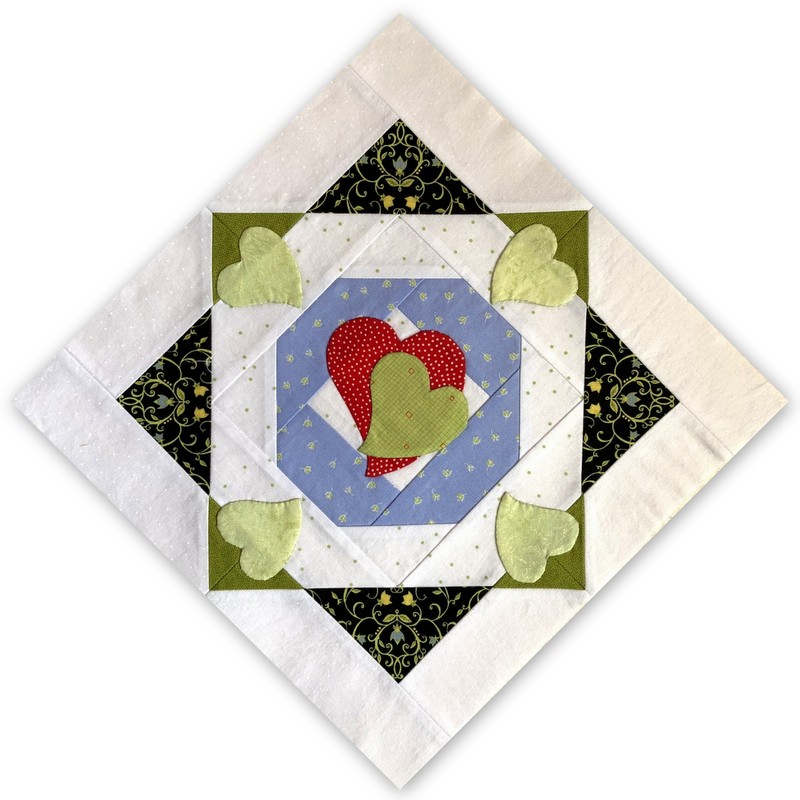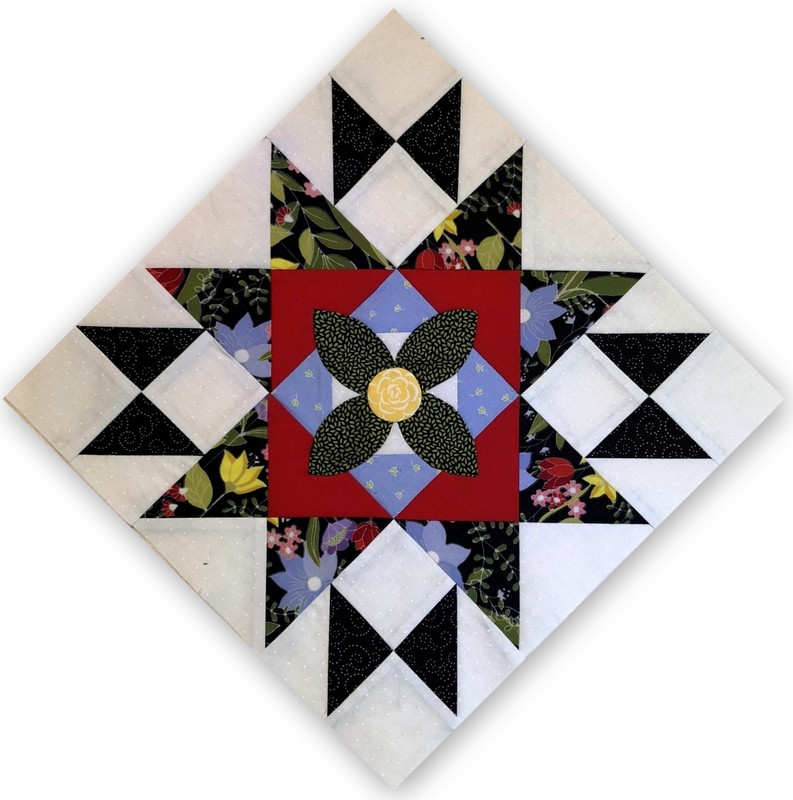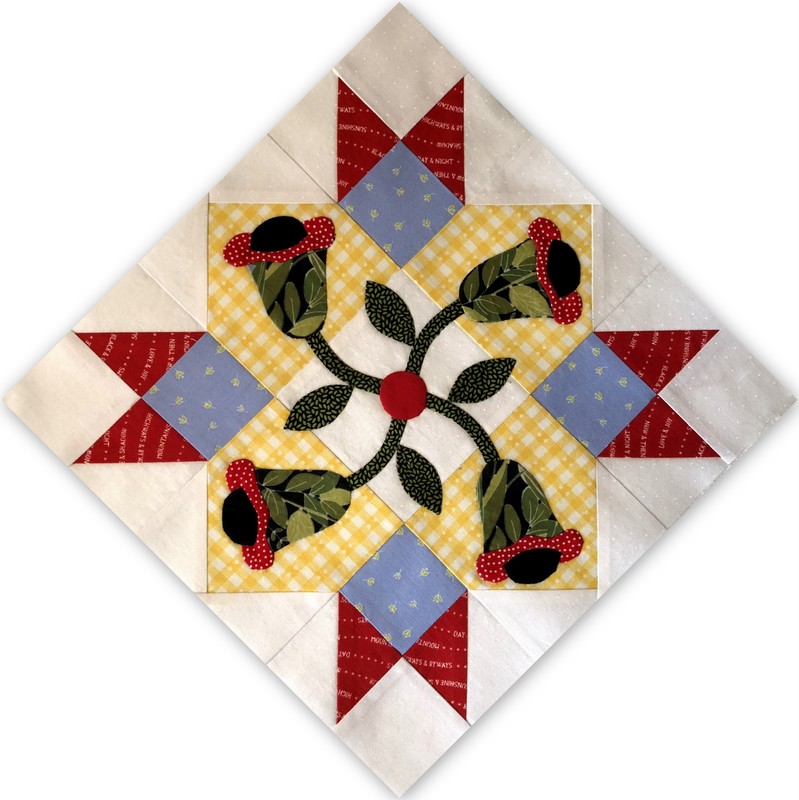 These blocks measure 12½" unfinished. Once they have white border strips added and  the red frames appliquéd on top they will measure 18½" unfinished. Set on point, they will finish about 25½" wide.
As dramatic as the blocks are above, see how much more striking they are framed. First up, Block 4, Coal Miner's Granddaughter: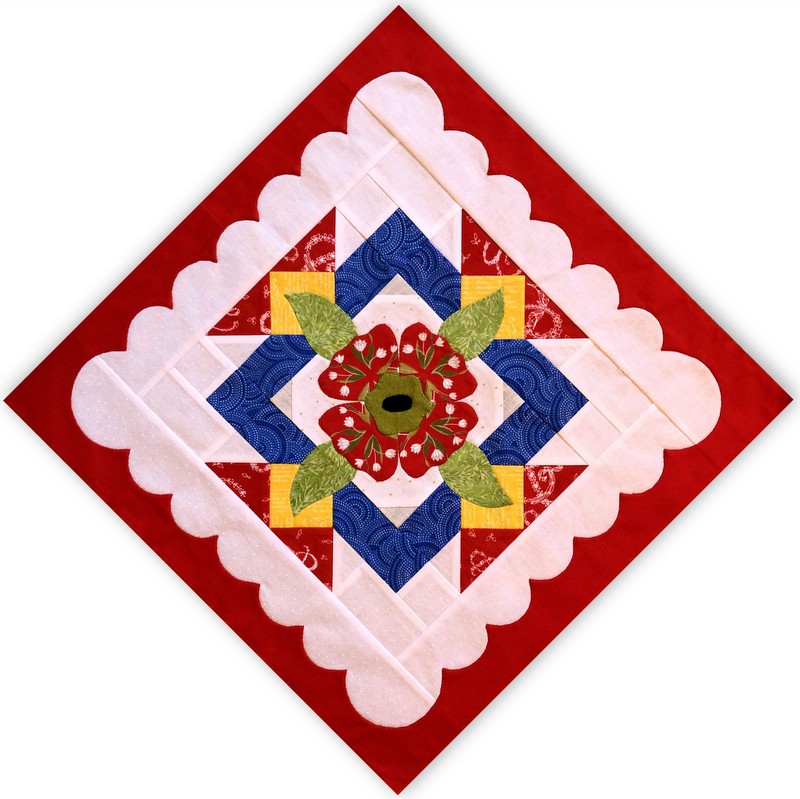 Next, Block 7, Aunt Ruby's Choice:
And third, Block 3, Canasta, which I finished framing just yesterday: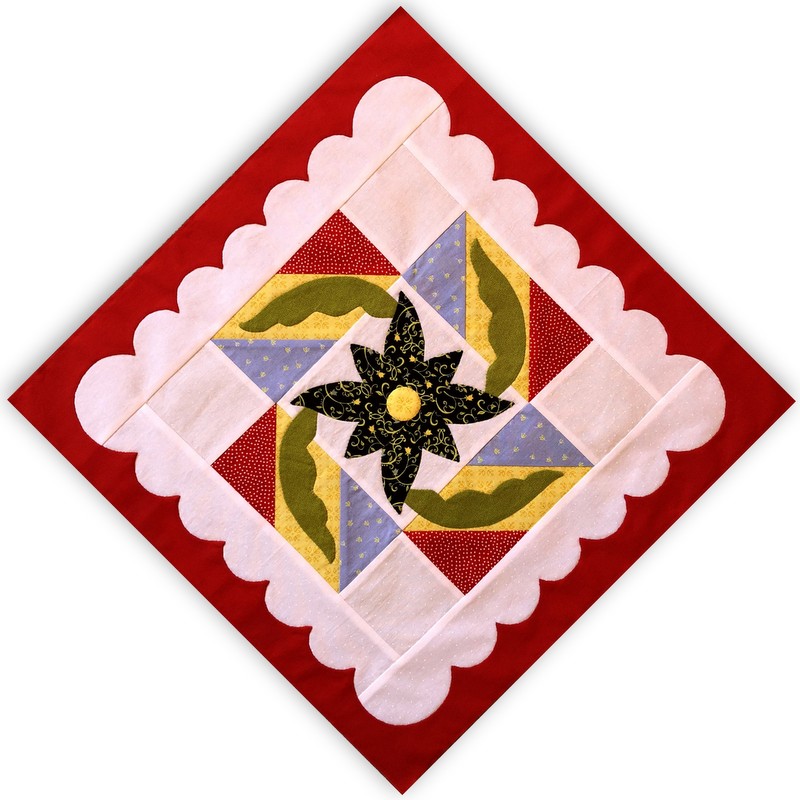 Seeing these three blocks framed makes me eager to get started on the fourth frame!
Thank you so much for following along with me this year. I hope you'll follow along in 2019 as I work to complete my version of Hazel's Diary Quilt.
Speaking of 2019, it is mere hours away! Have a safe and Happy New Year, friends, and I'll see you next year.