. . . a Junior Billie Bag!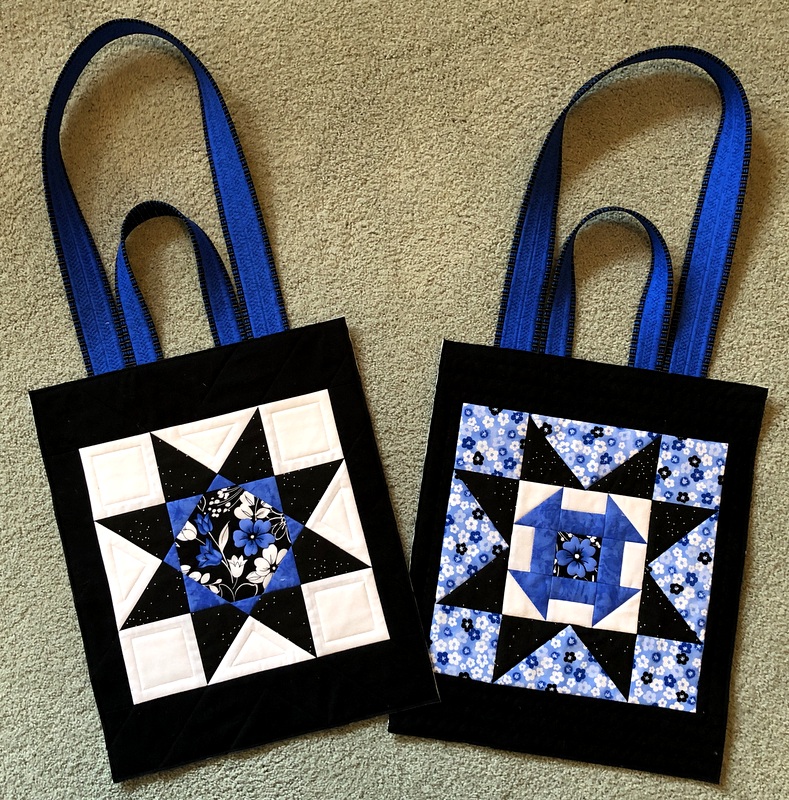 Yes indeed. I've been hard at work on the components of this quilter's tote in preparation for teaching a workshop later this month. The front/back panels are quilted and trimmed and the two sets of handles have been made.
The design of the handles is very clever. You start with strips of different widths, resulting in the wider strip wrapping around to the underside to form a faux piping. In the photo below you can see both sides of the handles: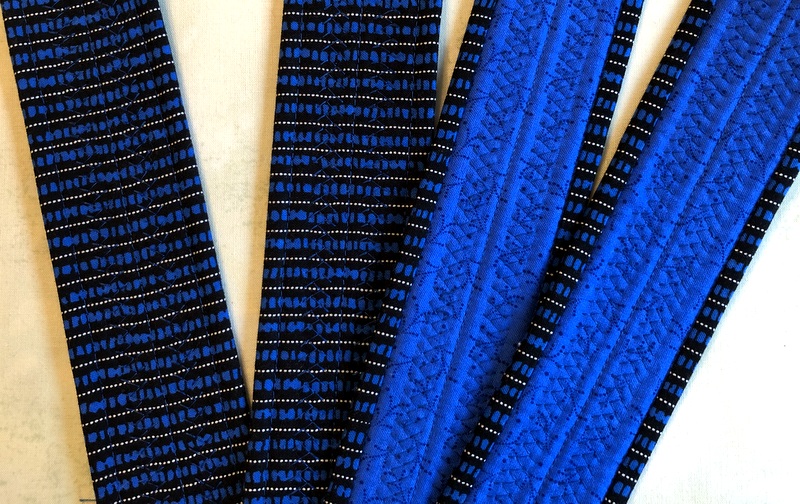 The dark stripe would ordinarily go on the outside but I'm loving that jolt of royal blue with the contrasting piping so much I've decided to put it on the outside. That's how the straps are positioned in the first photo.
I did some stash diving to come up with fabrics for the various and sundry pockets that make this quilter's tote such a delight to use. Here you can see a few of the pockets I've made for the inside of the bag: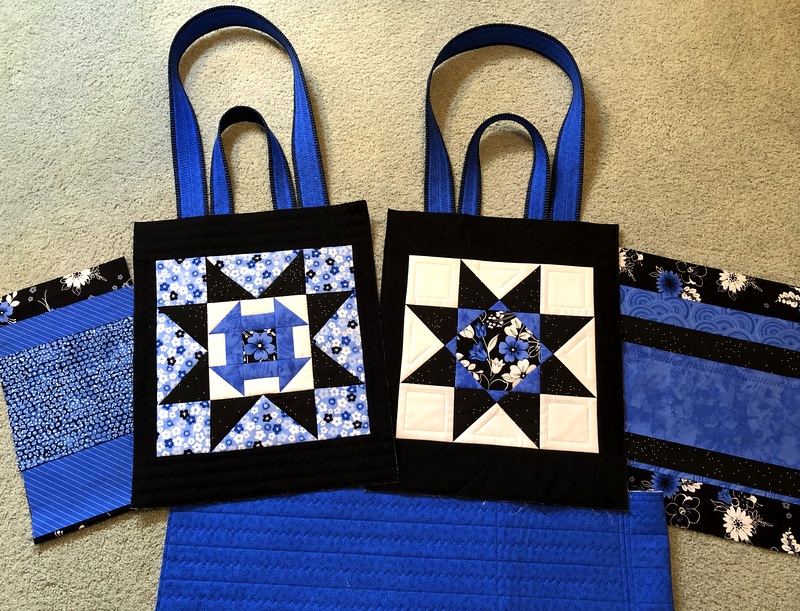 Still to come: pockets for the outside. All told, this Junior Billie Bag will have over 20 pockets, all thoughtfully sized to hold a quilter's favorite tools.
When I started working on this tote I thought I might give it away. Now I don't think I can bear to part with it!