Work continues on my version of Hazel's Diary Quilt, the lovely sampler quilt Shelly Pagliai designed in memory of her mother. I finished appliquéing the red scalloped frame on Block 1, Missouri Farm Girl, yesterday. All that remained was sewing a tiny black star in the center of the yellow flower.
Missouri Farm Girl was the very first block I made when I started this project at the beginning of 2018. I'd been postponing affixing the tiny star until I had many more hours of practice in with needleturn appliqué.  I thought I was ready. Nope. Not ready. (Did I mention that star is tiny?)
After a couple of failed attempts, I turned to my button collection, rifling through several antique spooners and celery vases to find a button that looks like it belongs in the block. I think I found the perfect one: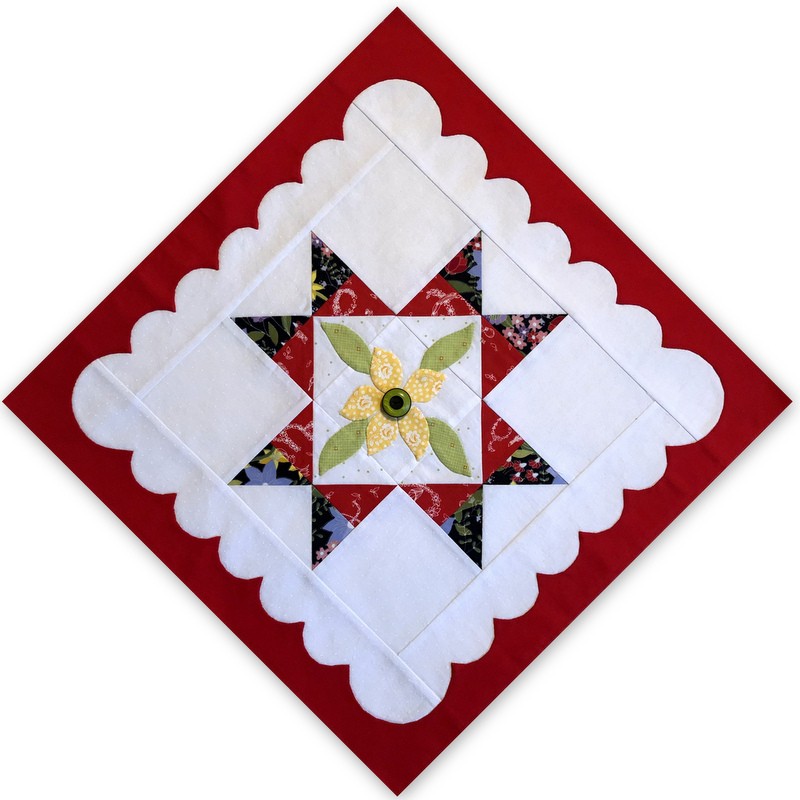 What do you think?