Procrastination, thy name is Dawn!
Back in August of '18 I finished the interior of Domestic Bliss, Block 8 of Hazel's Diary Quilt: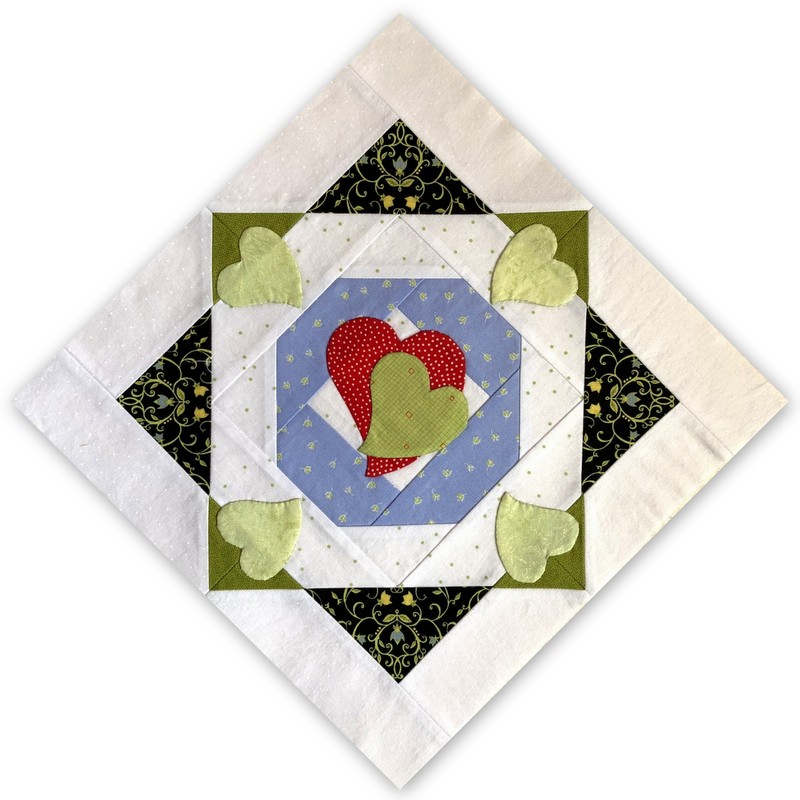 Even as I moved on to other blocks in this retro sampler quilt, I knew I needed to come back to Domestic Bliss and redo the four outer hearts. I had chosen Fairy Frost fabric and found that the metallic finish made the fabric a little stiff and difficult to needleturn. In addition to the curves not being smooth, I had drawn around the templates with a silver gel pen, which showed on my finished block. No amount of dabbing with a damp Q-tip would lift the ink. I now had two good reasons to redo the hearts.
But I didn't return to Domestic Bliss until the other eight blocks in Hazel's Diary Quilt had received their red scalloped frames. That took the better part of four months. Finally I could put it off no longer. Off came the hearts: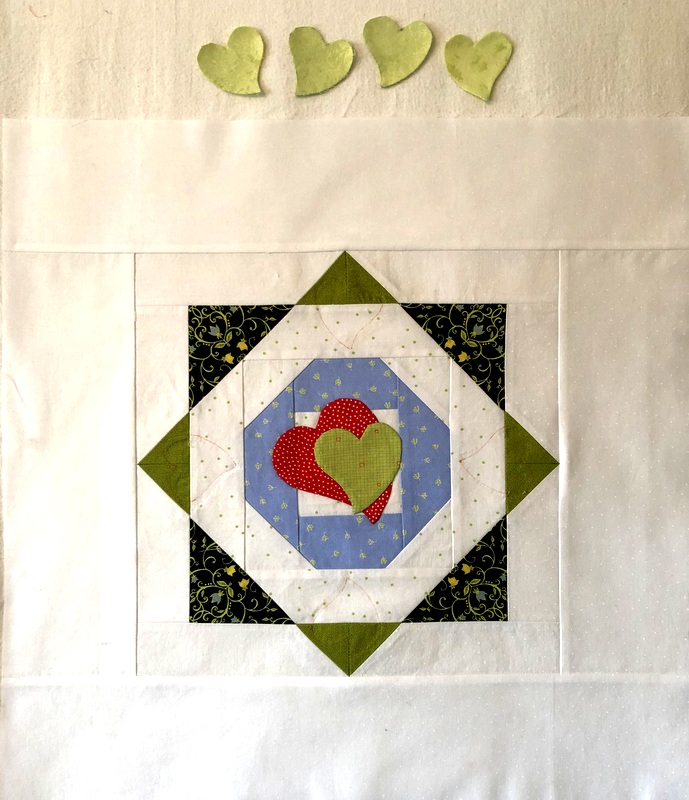 I wish I could tell you that the replacements hearts went on easily. Alas, no. Over a couple weeks I probably appliquéd — and then removed — each heart at least twice. Today I managed to get the last one on to my (almost) satisfaction.
But I felt the block needed one more thing. Can you spot it?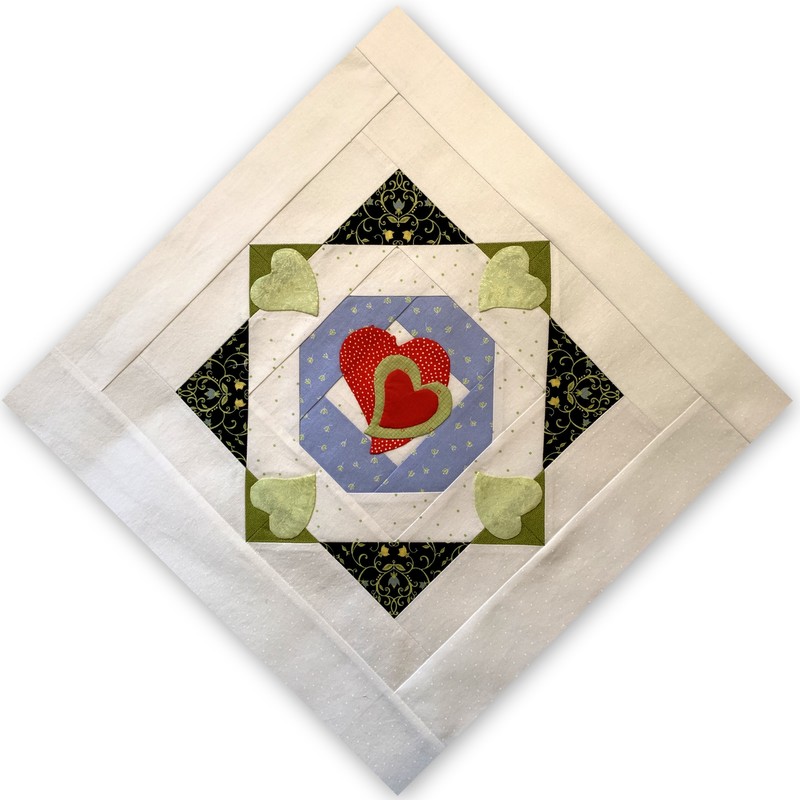 Now I'm ready to get started on the last red scalloped frame!