When my twin sister Diane saw the photos in my last kitchen remodel post of the range hood cabinet above the stove, she asked if I would use the ledge for display.
"Maybe," I replied. "What should I put there?"
Her response was immediate: "Parsley, sage, rosemary and thyme!"
But of course. Twenty-some years ago I bought a set of Spode spice jars in the Blue Room pattern and have used them in my kitchen ever since. As soon as I auditioned them, I knew they were perfect for the spot:
Surely you noticed the new stove is in place (having been moved from its temporary home in my living room). It will be a while before I can cook on it but it needed to be installed so the template for the quartz countertop could be accurately made. That happened last Tuesday.
The new appliances — stove, fridge, and dishwasher — are stainless steel and all three have a brushed finish with some polished accents. Those design features helped me decide pretty quickly on the finish of the cabinet hardware: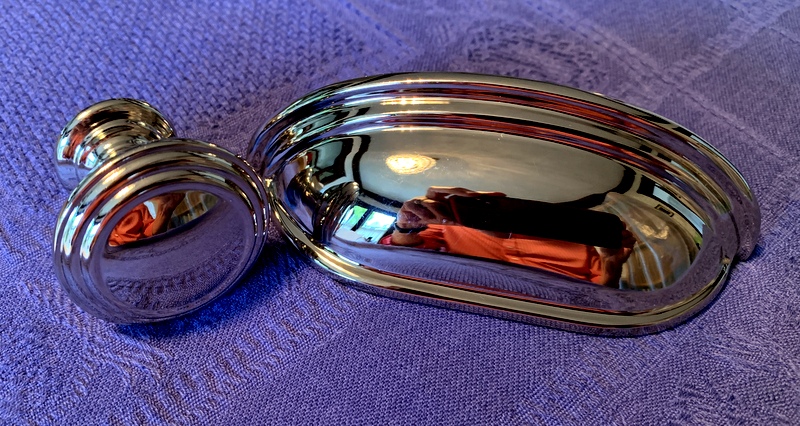 Can you tell the knob and drawer pull are polished nickel? Polished nickel has a slightly warmer cast than polished chrome and adds just the right amount of bling to the kitchen. See how good the hardware looks alongside the stainless steel?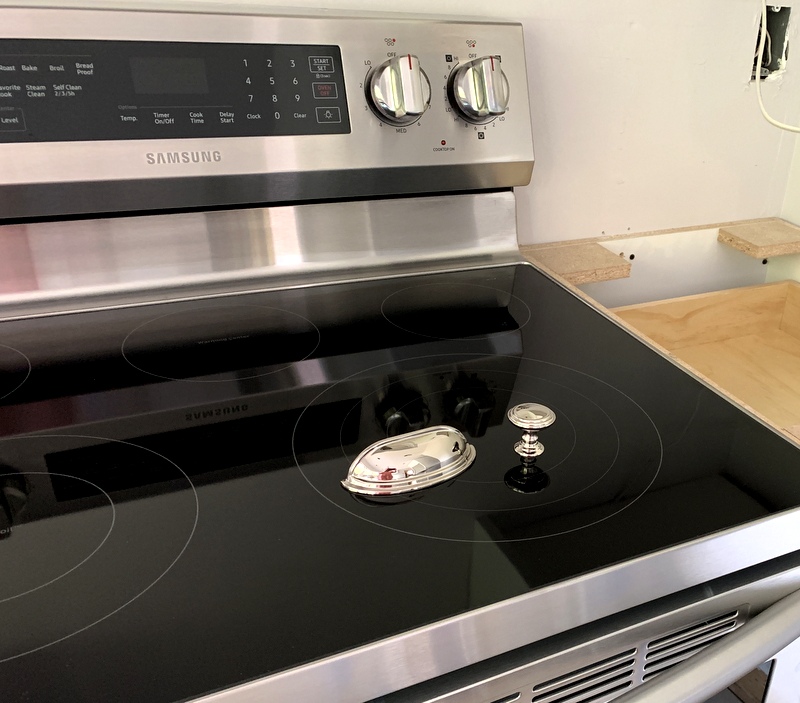 It looks mighty pretty against the blue cabinets, too: