We're continuing with the progress made during Week 7. The glass doors and shelves arrived for the upper cabinet on the north wall: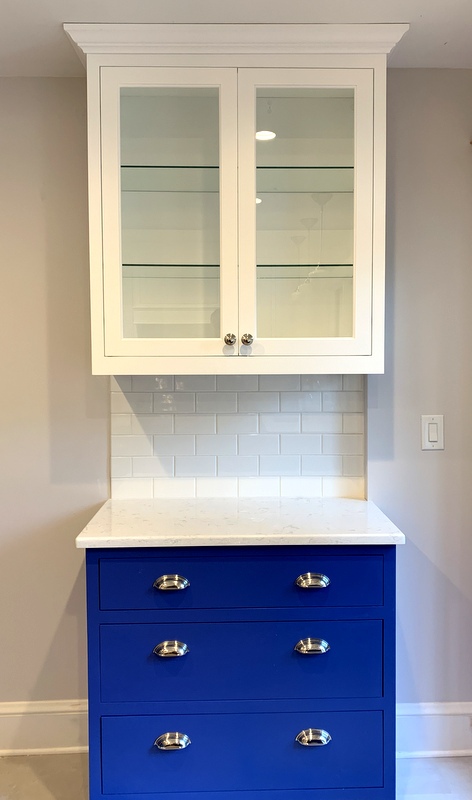 Here's the same view with the undercabinet lights turned on: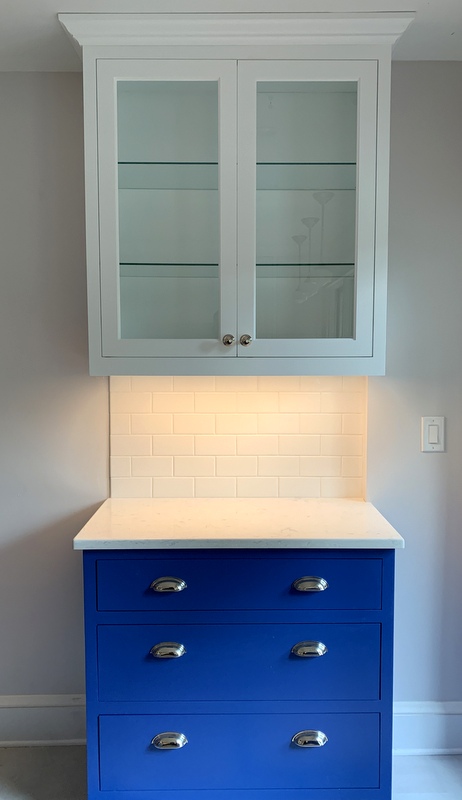 The Dear Husband scoffed when I initially told him I wanted under-cabinet lights. Guess who really loves them now?
Did you notice something else? Cabinet hardware! I can't keep from going around the kitchen opening all the drawers and cupboard doors. They're the "soft close" kind so all it takes is a gentle push for them to glide closed.
Here's a look at the east and south walls with the cabinet hardware added: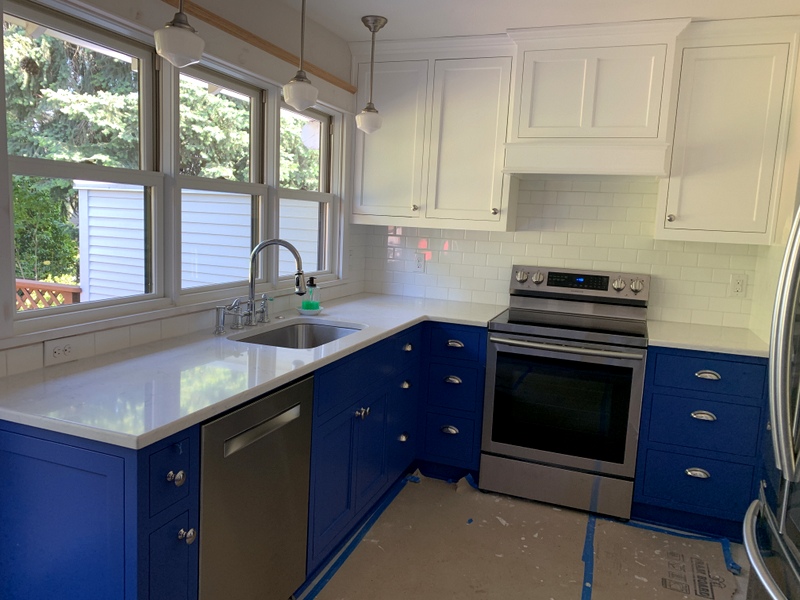 Looks pretty spiffy, doesn't it? Did you happen to notice that red glow on the backsplash under the cabinets to the left of the stove? It's the reflection of my next door neighbor's red patio umbrella. That's how much shine those backsplash tiles have.
Here's a look at the west wall: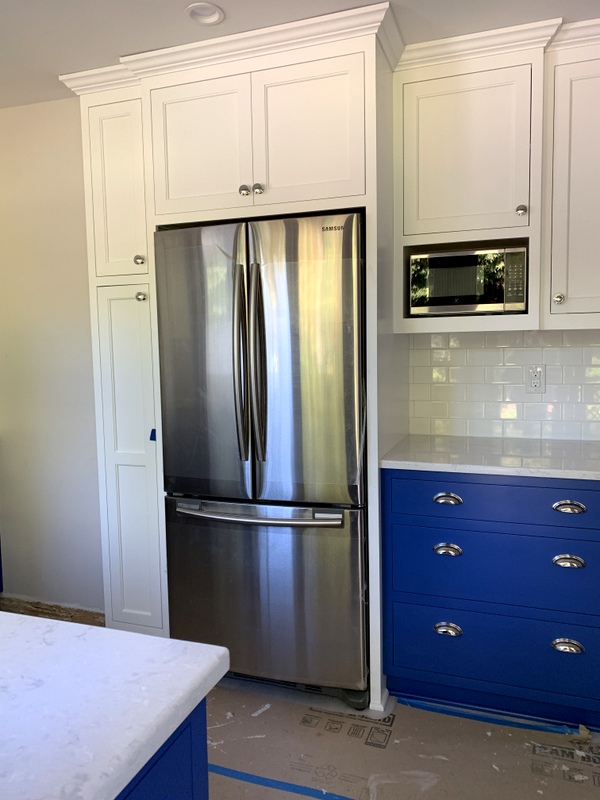 We are using the kitchen even though the counters have to be cleared every time the workers come. It's a happy trade-off, believe me.
Here's a look at the kitchen in full use mode: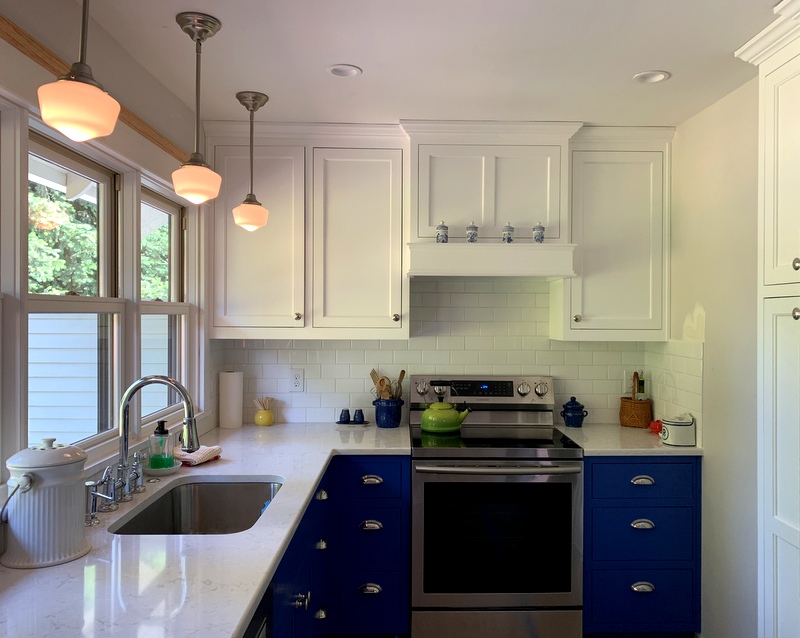 It looks almost finished but there's quite a bit left to do starting with painting the trim,  scheduled for the beginning of Week 8. The end is in sight!