Friends, we are this close to being done. Witness the painted trim around the windows: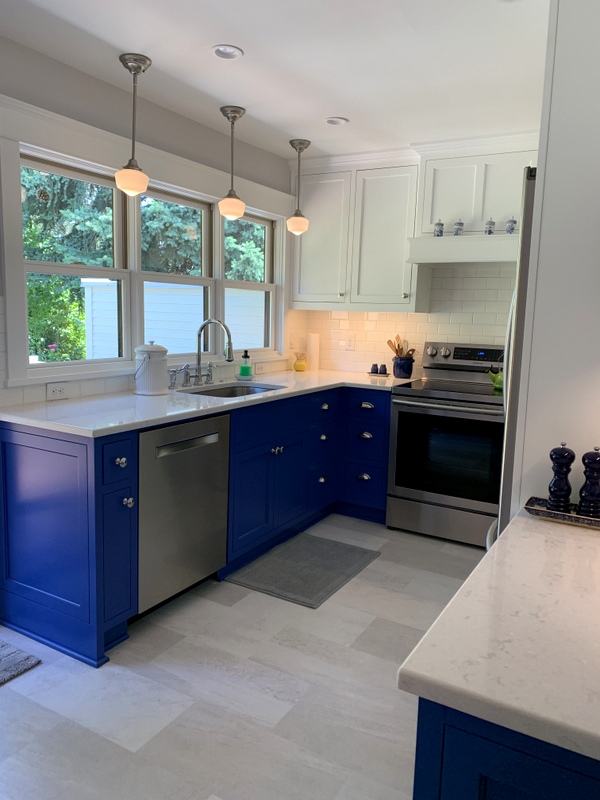 Did you notice you can now see the kitchen floor? It made me deliriously happy to peel off the brown protective paper and finally mop that floor!
The view above is looking southeast. Moving clockwise around the kitchen, here are some more views starting with the south wall: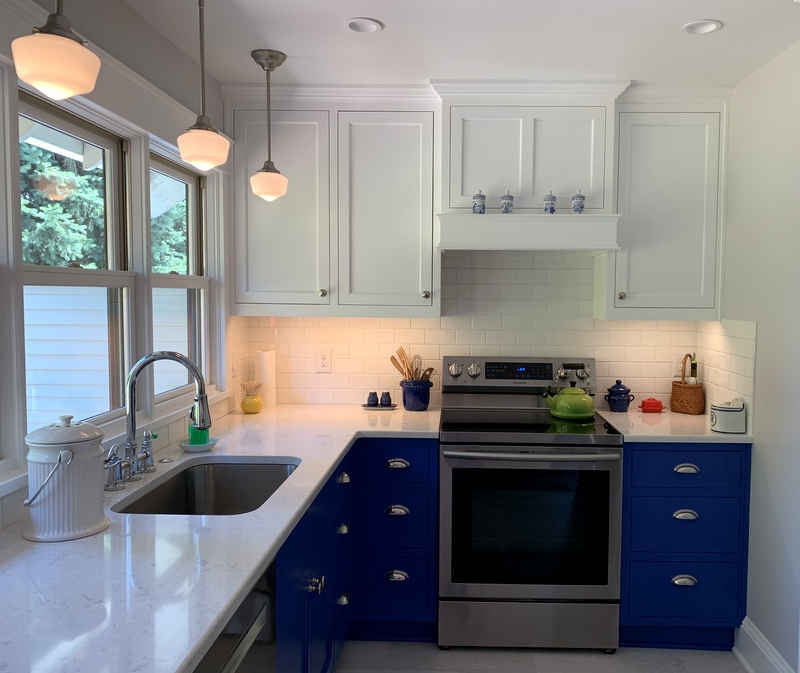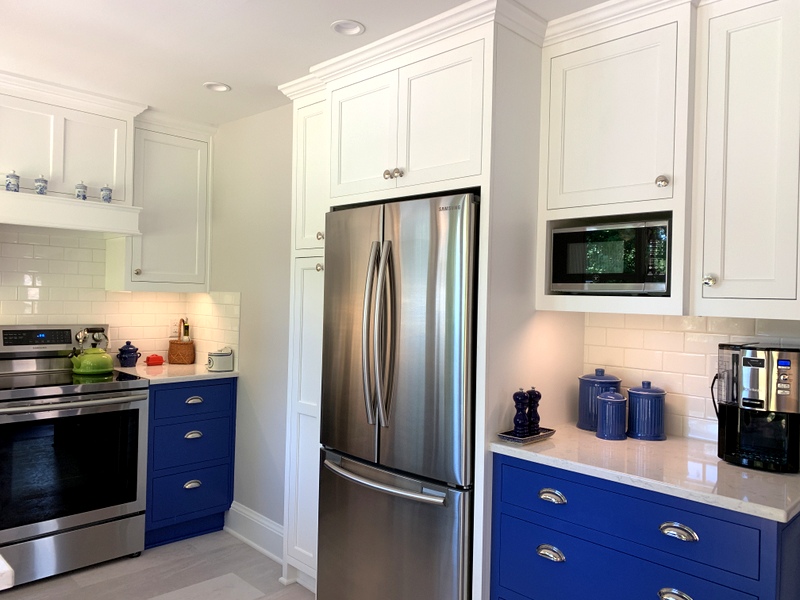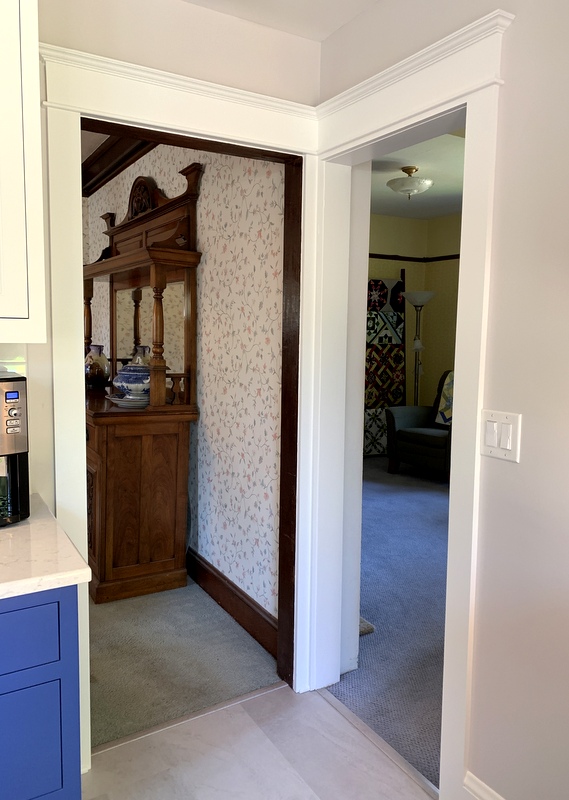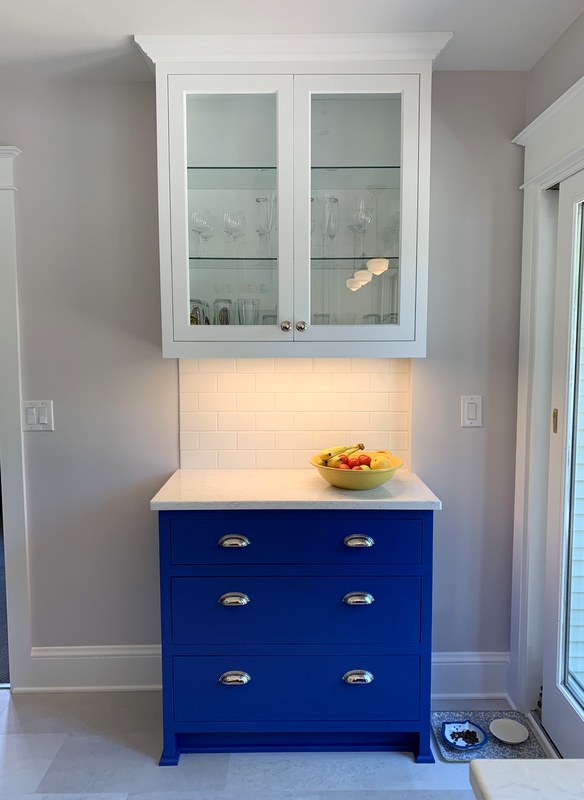 What's left to do?, you may ask. Mostly little things: cleaning up a few paint spills and spatters, doing some caulking, putting the doorbell back up, installing the phone jack cover, that kind of thing. Oh, and the liner for the hood range insert is finally on its way. Once that's in, I do believe we will be ready for inspection.
In the meantime, I'm slowly filling the cupboards and drawers. You can see from the photo above that I haven't finished filling the glass-fronted upper cabinet yet. And I'm thinking about the valances I plan to make for the windows. I've had something in mind for some time but haven't even gotten to the sketching stage yet. I'm going for a look my sister Diane would describe as "simply elegant and elegantly simple."