My version of Hazel's Diary Quilt top is finished — all 97½ square inches of it! Take a look: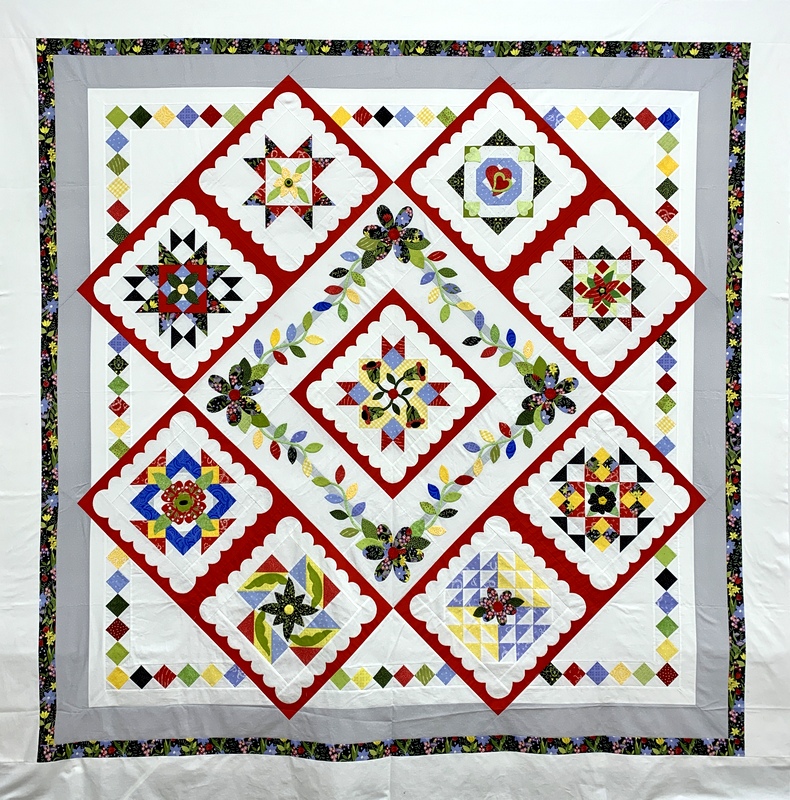 I actually finished it on Wednesday. No room or wall in my house is big enough to lay the quilt out flat so I photographed it yesterday at Montavilla Sewing Center in Lake Oswego, where I teach, because the design wall there is just tall enough to hold the quilt.
Here are some shots at home as the quilt top neared completion. I was standing on a desk to take this one: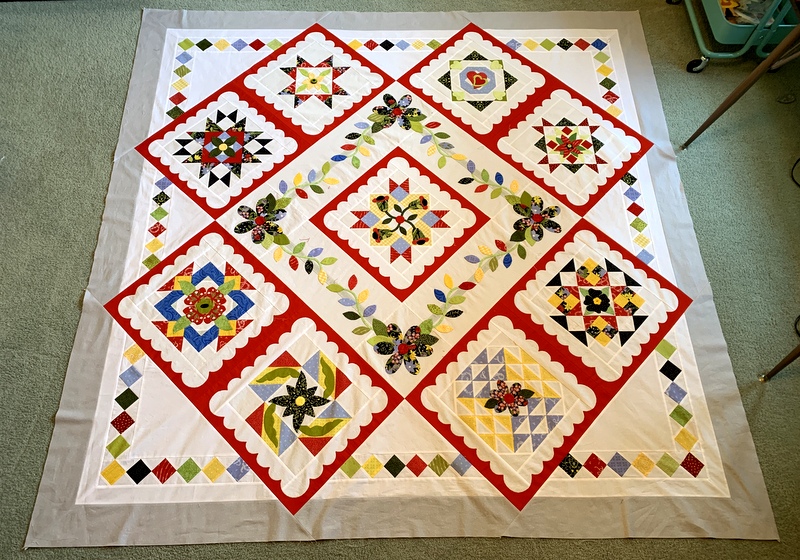 I really appreciate how the grey border calms down the bright colors in the interior of the quilt.
Shelly Pagliai's original design calls for a narrow white border followed by a double border of scrappy squares that finishes at 3″ and then another fairly narrow white border. I skipped the first white border and added a strip of my main focus fabric in place of the scrappy squares: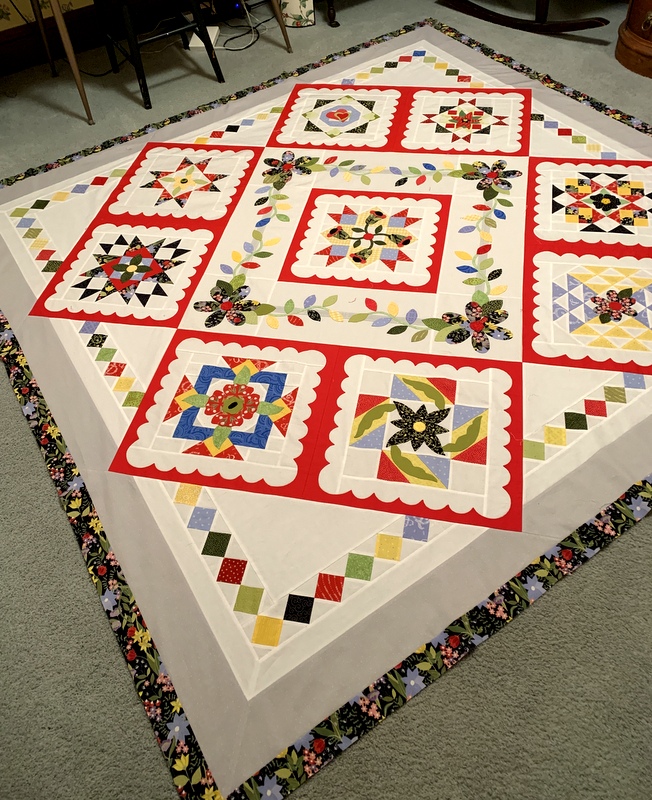 Think of how much time I saved! That wasn't why I did it, though; I had planned to use a floral border there from the very beginning. I cut my final white border 6″ wide, thinking I might trim an inch or two off after it's been quilted.
And speaking of being quilted . . . the quilt top and back were delivered this morning to the longarm quilter. I'm excited about being done with the top and very excited about the prospect of someone else quilting it for me!