Yesterday found me happily wandering around NW Quilting Expo, now in its 19th year, out at Delta Park in Portland. Hundreds of quilts were on display, including mine and several made by friends, fellow quilt guild members, and students.
Given my recent experience with needleturn appliqué, I found myself looking more closely at quilts featuring appliqué. There were some stunners, that's for sure! Let's look at a few of them:
Detail of Audra Rasnake's Hosanna:
Detail of Sharon Engel's Spring Explosion:
Here's a fun one made by Judy Liebo, one of the featured quilters:
Judy reproduced Disney princesses (with permission), replacing the faces with photos of her granddaughters. Check out Tinkerbelle — that's Judy's face — in the upper right corner:
Here's my quilt: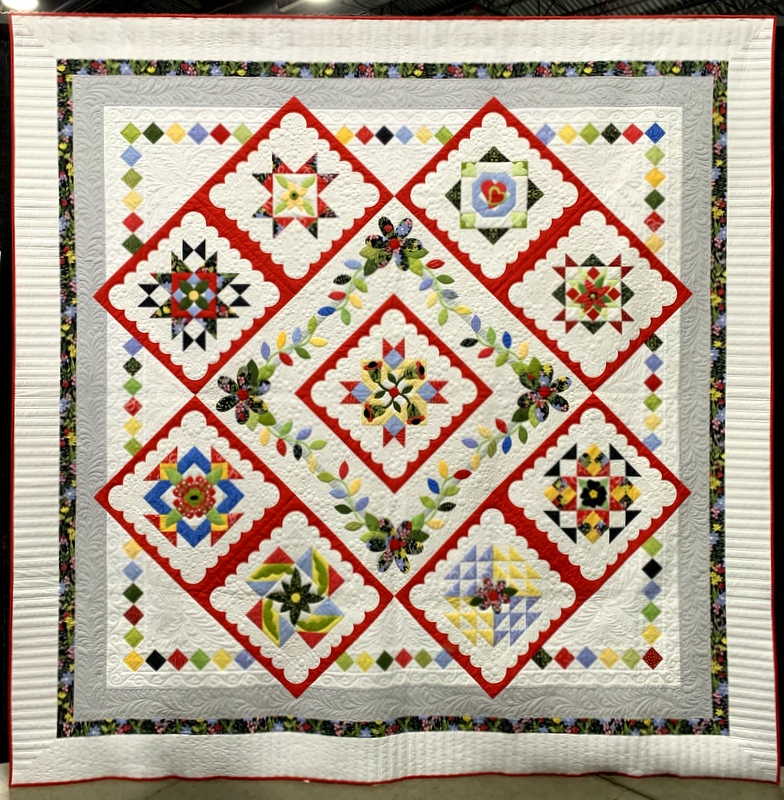 Among the other quilts that caught my eye: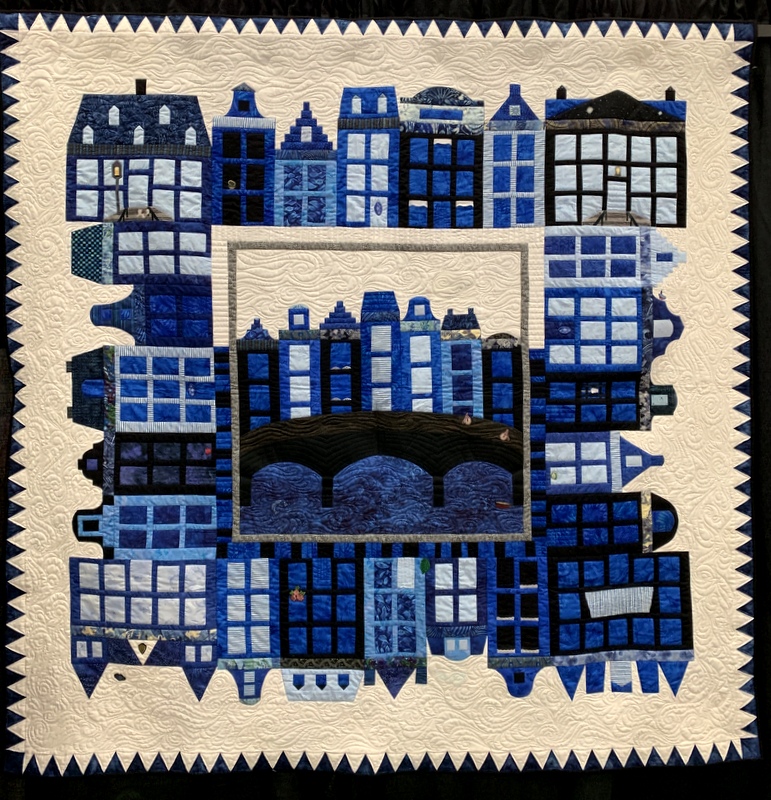 Here's another of featured quilter Judy Liebo's whimsical challenge quilts . . .
. . . and here's Judy herself with another one: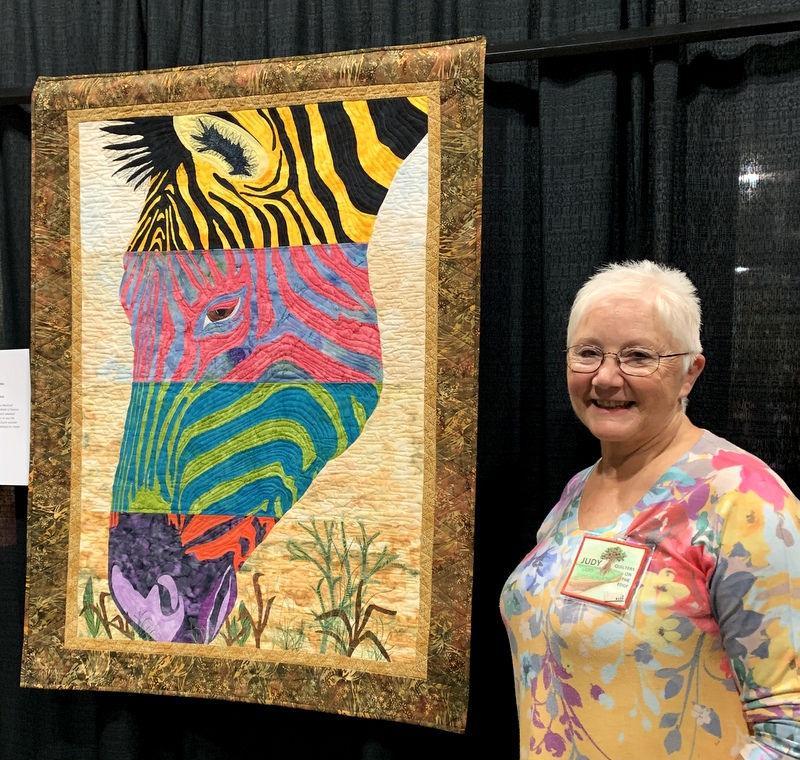 Linda Reinert, a fellow teacher at Montavilla Sewing Center in Lake Oswego, was another featured quilter. Here's Linda with her husband's favorite quilt: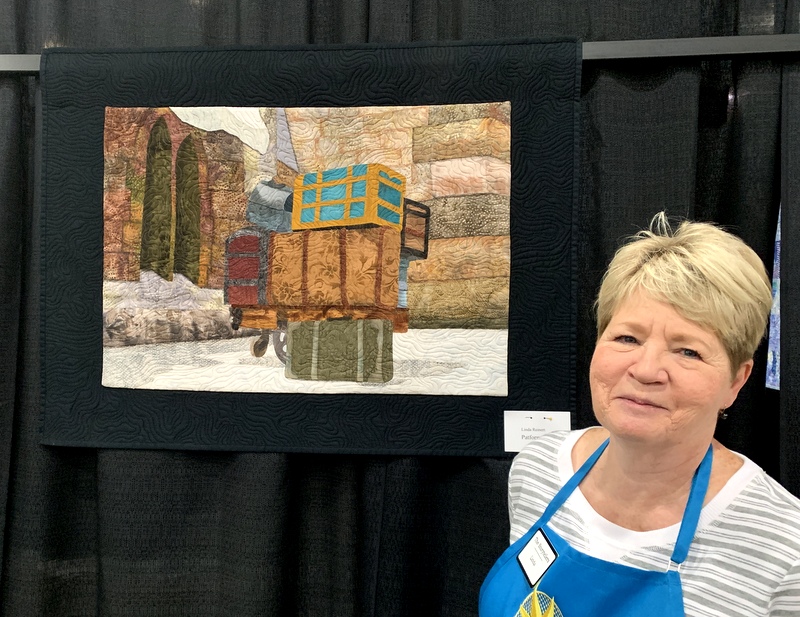 This one was also made by Linda as part of a group challenge on the theme of architecture:
Look at the beautiful embroidery in this detail of Marcia Sanderman's award-winning quilt:
Here's a look at the entire quilt:
I hope you enjoyed seeing a few of the quilts that caught my fancy at the show. If you are anywhere in the vicinity, I highly recommend that you visit NW Quilting Expo today or tomorrow. If that's not in the cards, you can see videos and photos on NWQE's Instagram page.  Sometime soon photos of all the winning quilts will be pictured on NWQE's website.
Thanks for stopping by!