My sister Diane has a new table topper and four generously sized napkins made from the same paisley fabric I used last year to update the window treatment in her dining room: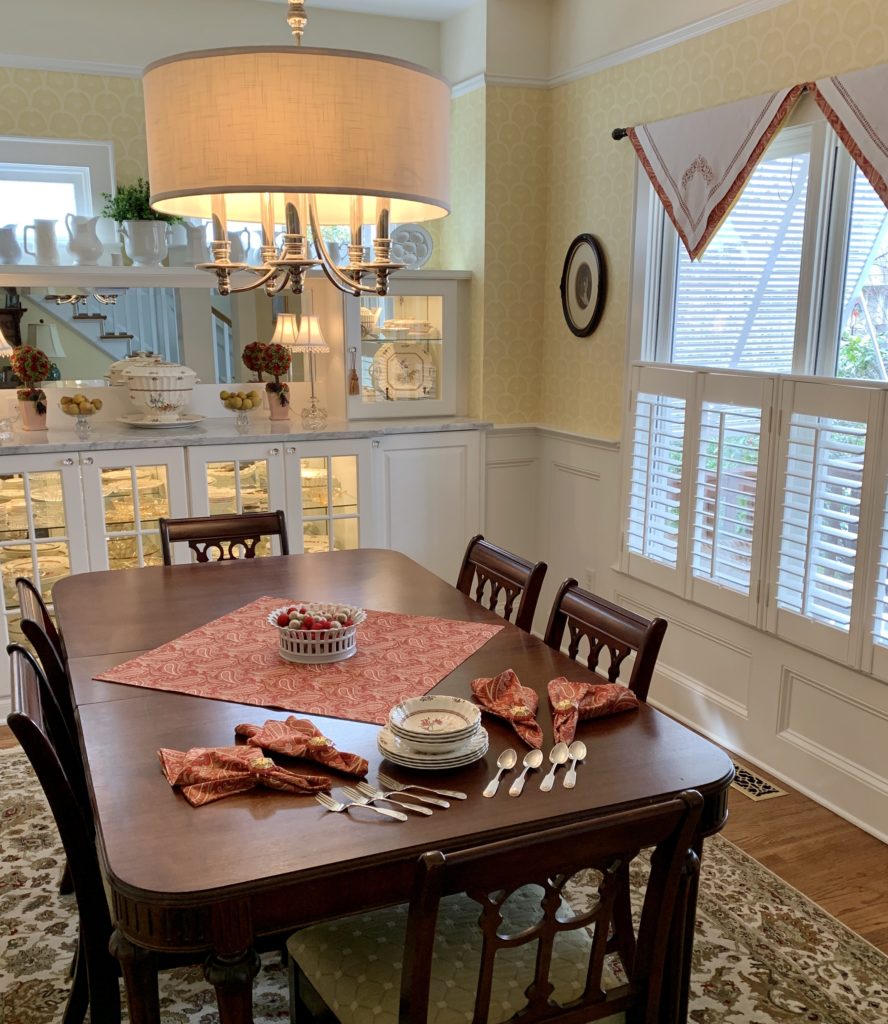 (I wrote about the window treatments in this post from a year ago.)
Simple sewing. Even so, I found it necessary to revisit my own tutorial on mitering the corners of the napkins.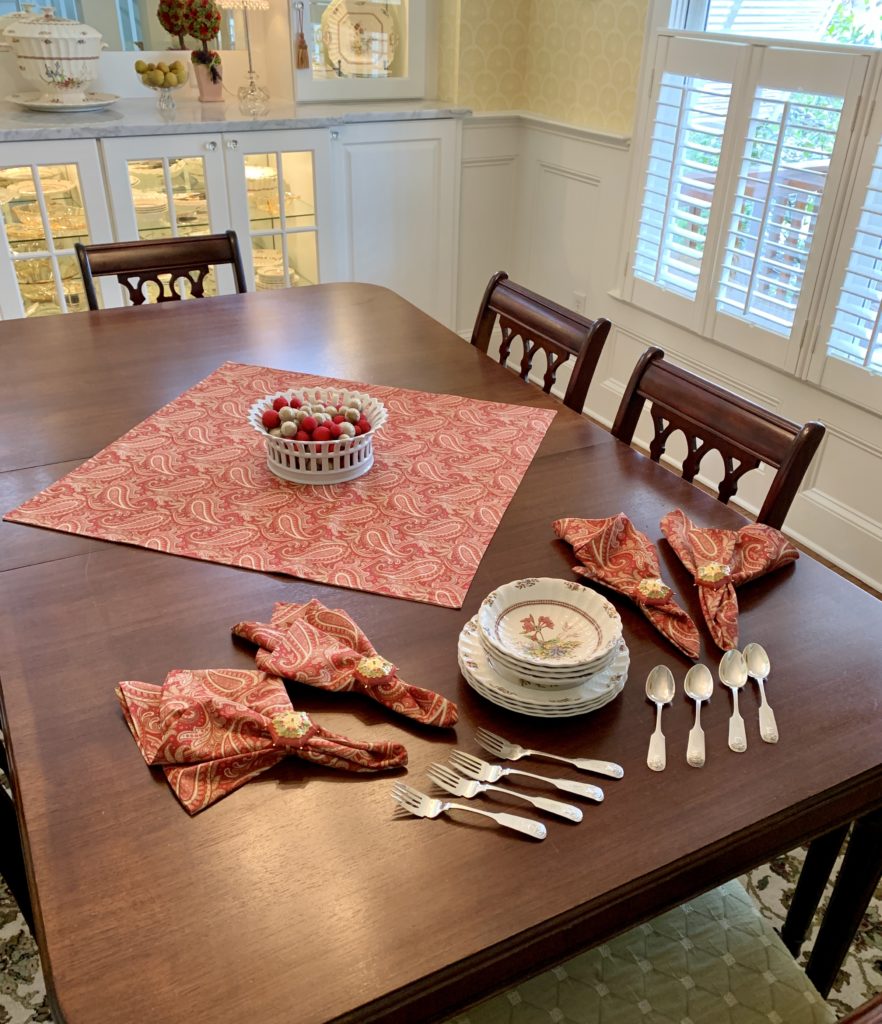 Diane just happened to have some enameled napkin rings shaped like umbrellas that go perfectly with the napkins: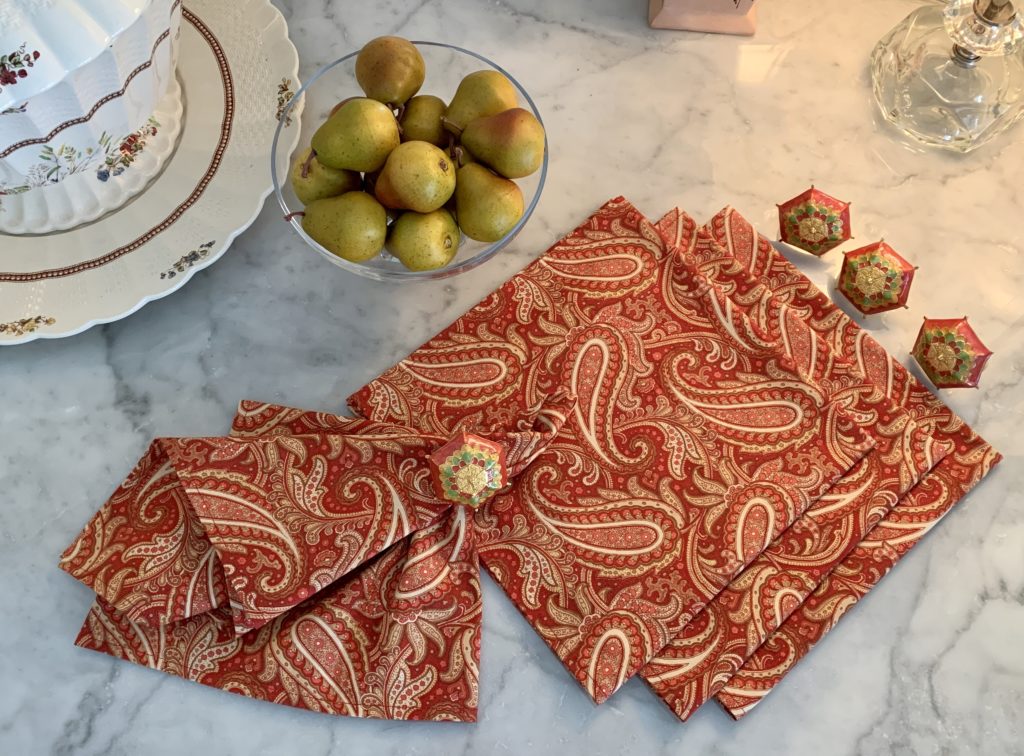 Aren't those fun? They add just the right amount of whimsy, don't you think?