First things first:  Happy New Year!! Can you believe it's 2020?
I'm taking a look back at some of the quilts I've made over the last 10 years, starting in 2010. (I got the idea from Thelma at Cupcakes'n'Daisies who posted on Instagram yesterday with photos of 10 gorgeous quilts she made between 2010 and 2019. Check out her beauties at instagram.com/thelmacupcake.
For 2010 I chose this quilt, Dianthus: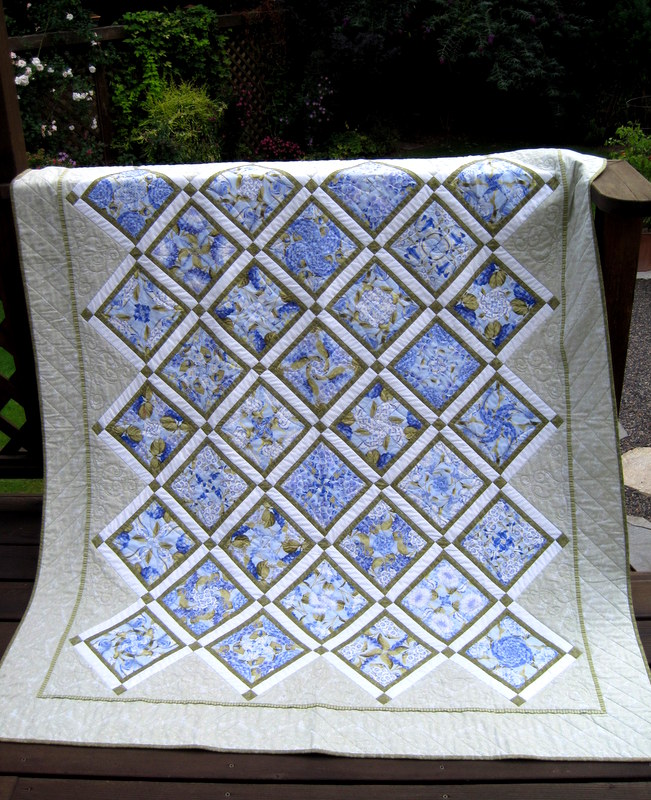 The pattern is 4-Patch Stacked Posies by HD Designs. I had recently discovered the four-patch kaleidoscope block and was having great fun investigating the possibilities with other fabrics and other settings. Here you see a large strip of the focus fabric as well as the blocks that didn't make the cut for the front of the quilt: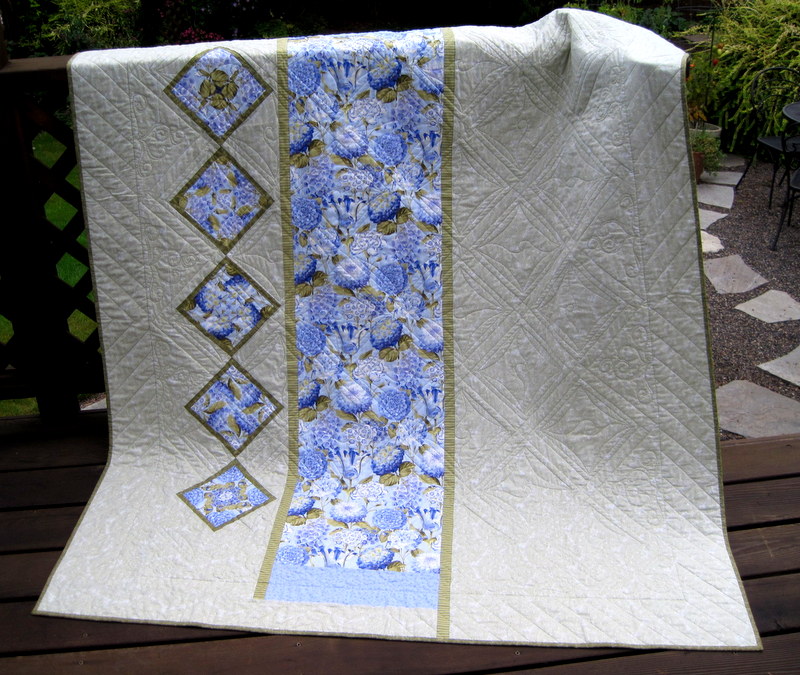 I quilted this one myself and I don't mind telling you I was a bundle of nerves during the process. Here are a couple of close-ups: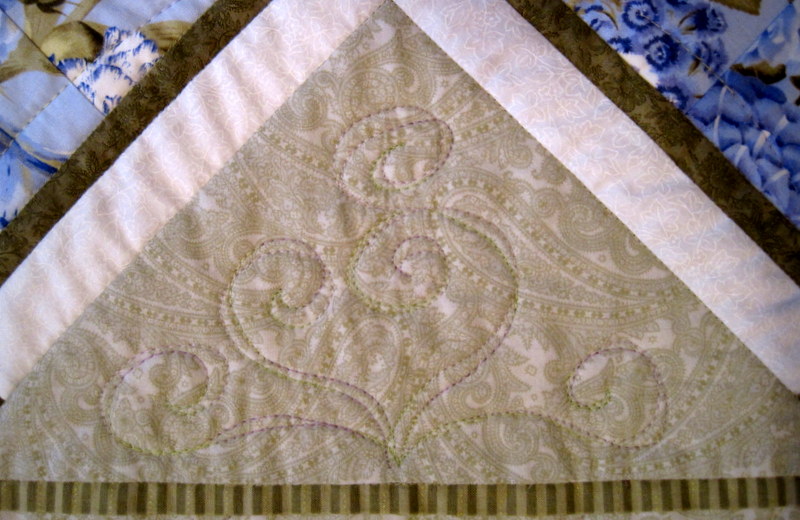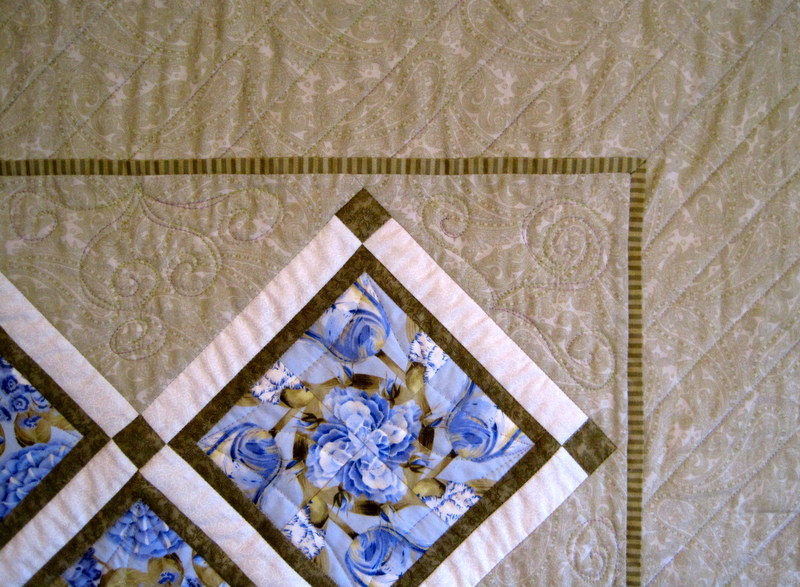 I used a variegated thread of green and lavender. The color variation is very subtle, which is just what I wanted.
Why the name Dianthus? The fabric is a gorgeous melange of blossoms including tulips, hydrangeas, and carnations. Dianthus is the Latin word for carnation. The quilt wound up at the home of my twin sister, Diane. 'Nuff said.
When Diane's grandson Edward was a baby, the quilt was used in his bedroom at her home: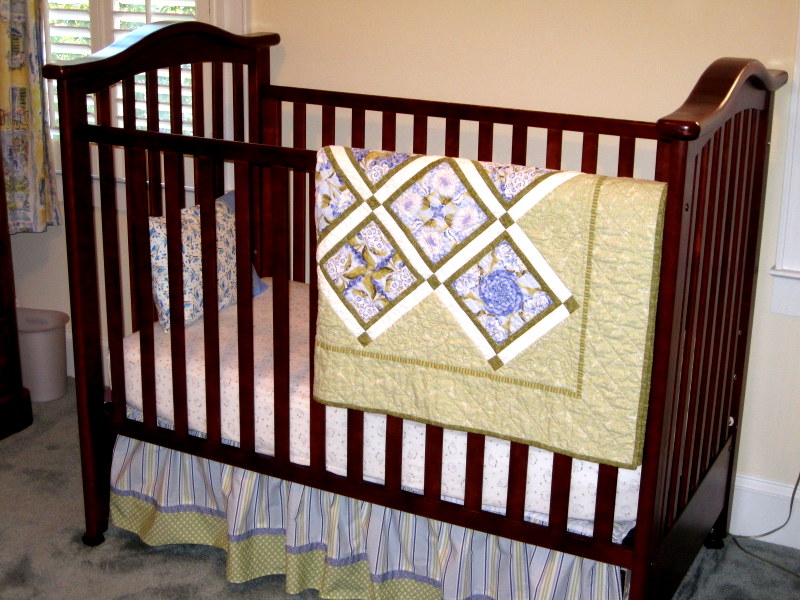 Edward is now 10 years old. (How did that happen?) He's still a frequent overnight visitor but as you might imagine his room looks very different today. The crib has been replaced with a trundle bed, for one thing.
And the quilt? Nowadays it's folded at the bottom of the bed in the first floor guest room and is often pulled into service for a lap quilt while watching TV. The 57″ x 67″ size makes it a good candidate for that.
Thanks for stopping by on this second day of the New Year. Do come back for next week's Throwback Thursday to see a quilt I made in 2011.