Continuing my look back at quilts I've made over the last 10 years, we come to Week 3 and this baby quilt I made in 2012 for my great-granddaughter Marta: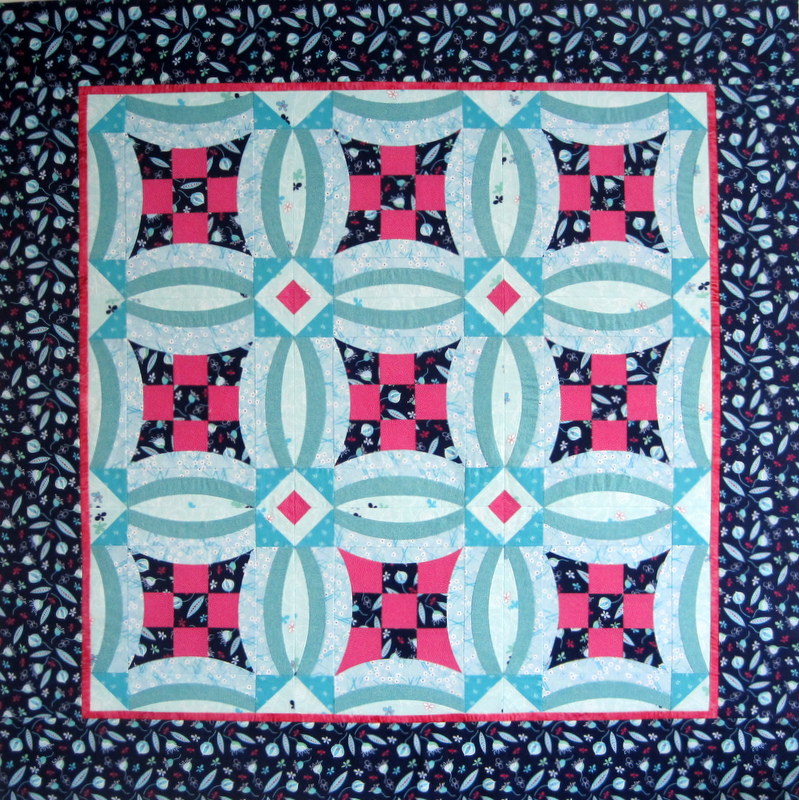 This is the first of 11 quilts I've made using the Quick Curve Ruler designed by Jenny Pedigo of Sew Kind of Wonderful and one of her very first patterns, Urban 9-Patch. The fuchsia diamonds in the interior of the quilt were my additions to Jenny's design.
Three of the fabrics are from the "Party Dress" line, Portlander Mo Bedell's debut line for Blue Hill Fabrics. Lucky me, I still have a few pieces from the line that I'm saving for other projects.
Marta's quilt finished at 47″ square. I quilted it myself and bound it in the same fuchsia fabric (polkadots!) used in each block: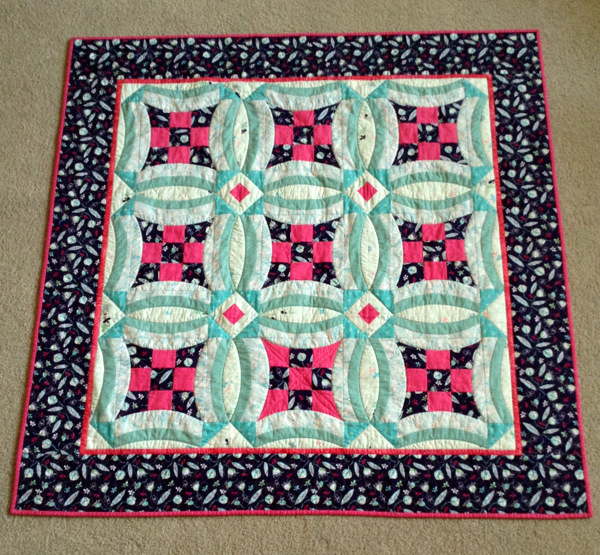 Did you happen to notice one of the blocks is different from the others?