The best way to describe progress on my Churning Stars quilt is "intermittent." I've not spent much time in my sewing room recently. Over the weekend, though, I did find the time to make a few more big blocks — the ones that will finish at 18″ square. Take a look: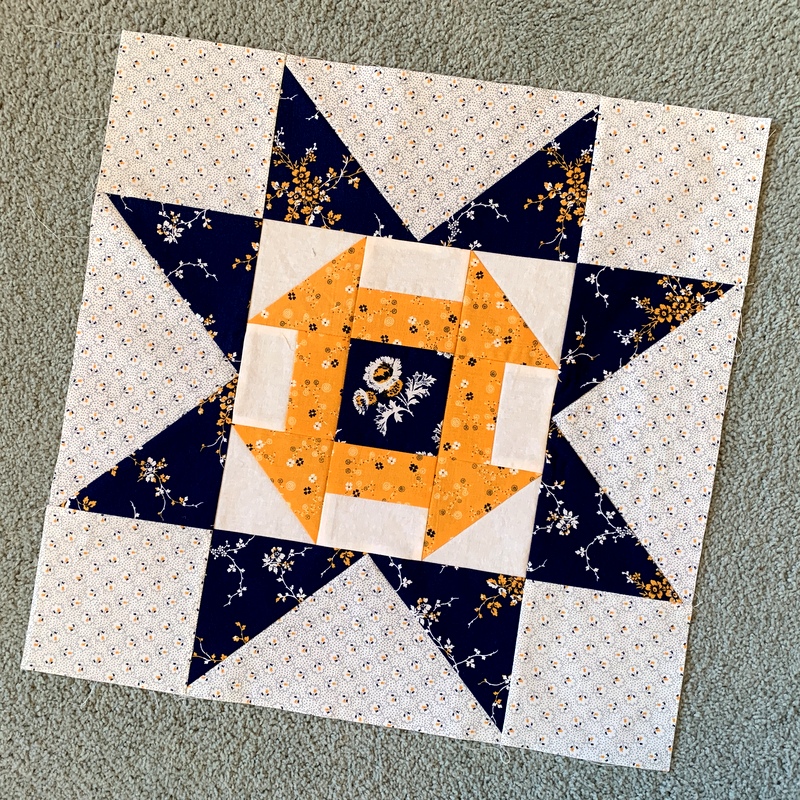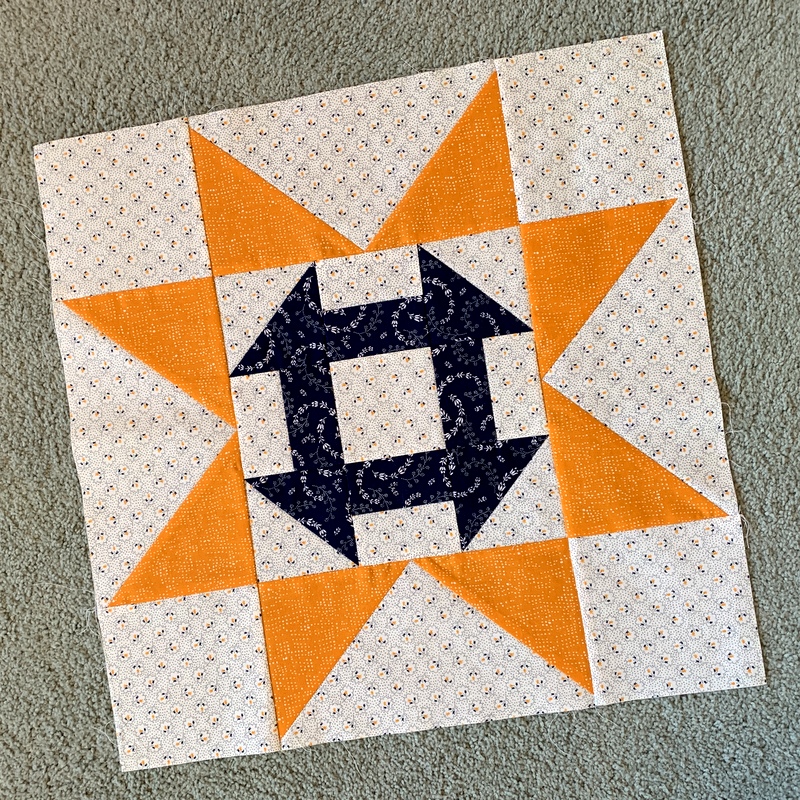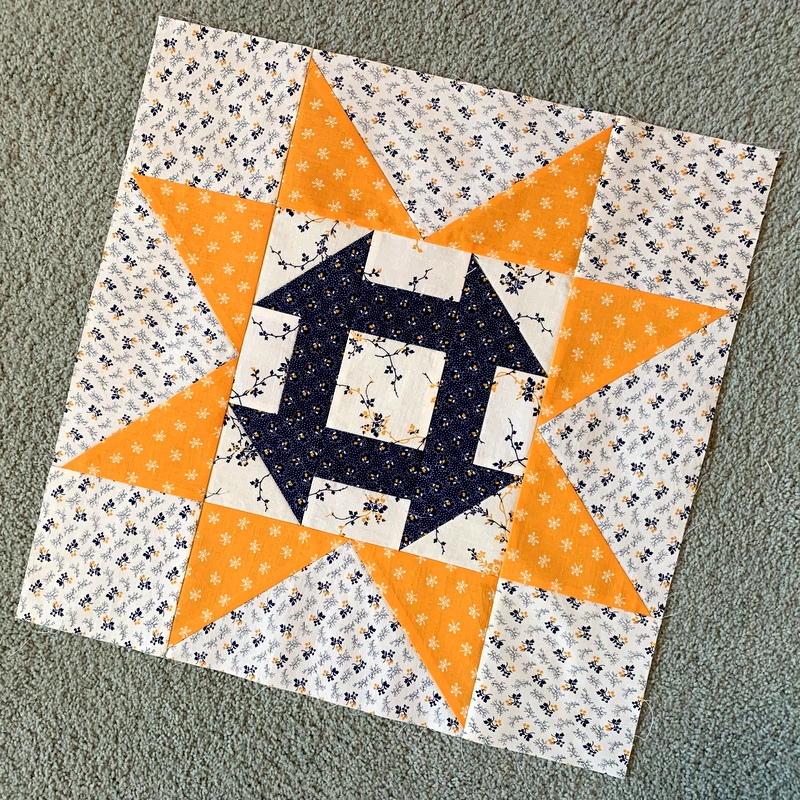 Last month I discovered that a seller on Etsy had a Layer Cake of "Cheddar and Indigo," the fabric line from Penny Rose Studio that launched this project. Even though it was not a bargain, I snapped it up because a) fabric from this line that came out in 2015 is virtually impossible to find now, and 2) I really wanted more of these background fabrics: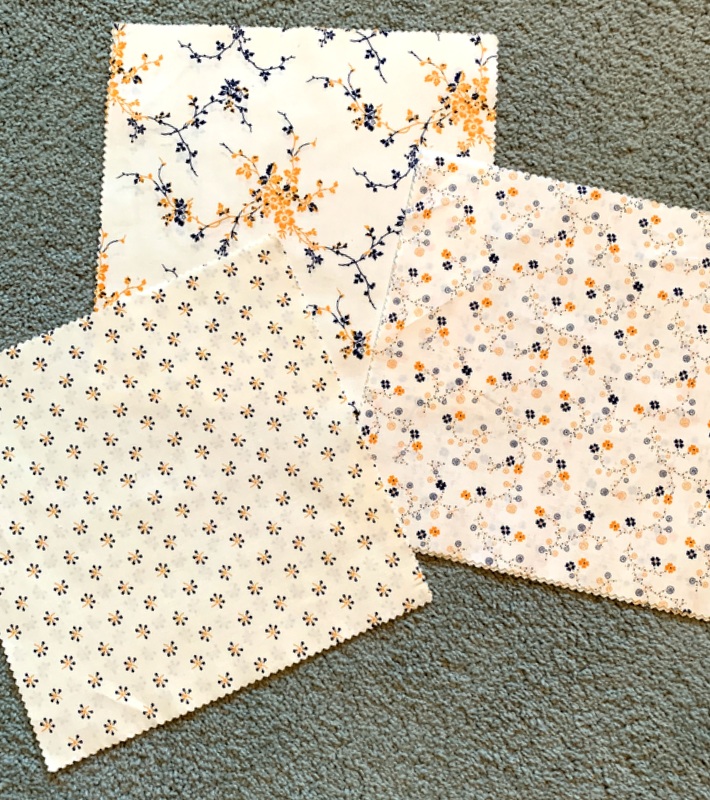 If I'm very careful in cutting up these 10″ squares, I'll be able to maximize the number of blocks that contain the fabrics as background.
Curiously, I was able to find a lot of almost every cheddar and indigo print from the line — I started looking three years ago — but only two of the six light background prints, the ones you see on the left: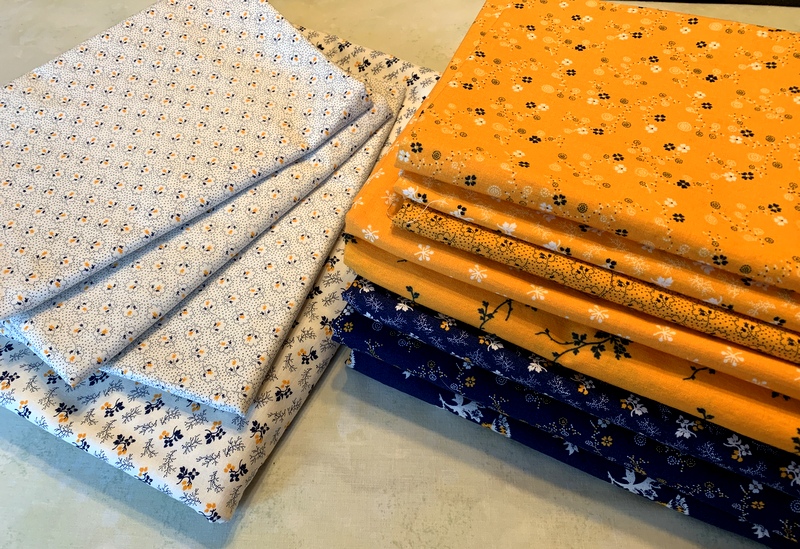 I'm especially fond of the smaller of the two background prints. Good thing, as I have plenty of it. And I have enough of the other prints to make at least one more cheddar and indigo quilt. Even though I've practically just begun working on this one, I'm already auditioning patterns for a second one.
Is this normal behavior (for a quilter) or am I obsessing?