. . . and on my design wall. Take a look: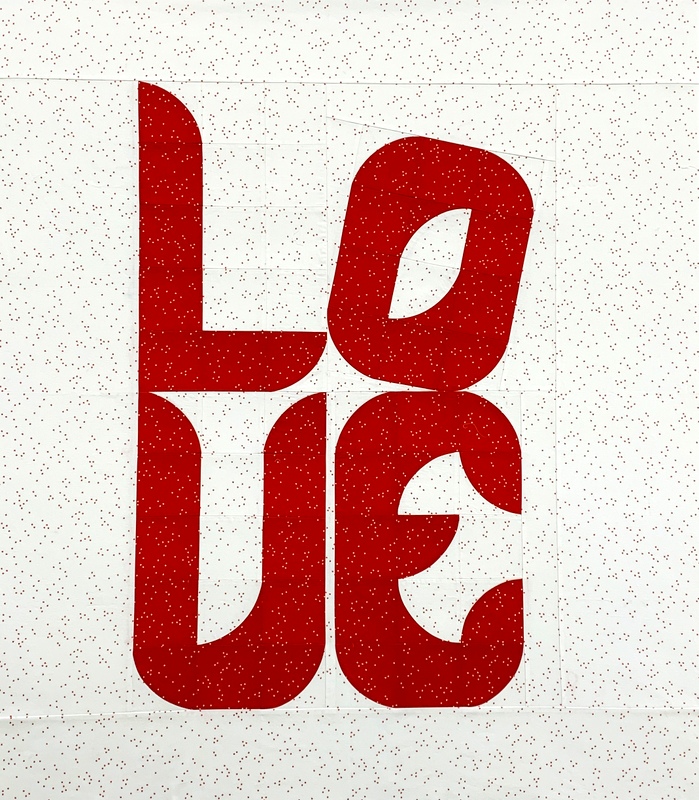 The pattern is Love Rocks, from the brand new book Text Me by those talented sisters at Sew Kind of Wonderful. The curves were made with the Wonder Curve Ruler, also by Sew Kind of Wonderful, which made its debut last fall:
The book was just released at the end of January. Being a huge fan of Sew Kind of Wonderful's other rulers and designs, I ordered Text Me as soon as it was available. And even though I couldn't possibly justify starting a brand new project, I absolutely couldn't wait to try out the new ruler and one of the designs in the book.
I already had the perfect fabric in my stash: a pair of positive/negative prints in red and white from the "Blossom" collection by Christopher Thompson for Riley Blake Fabrics. Here's a close-up of the print: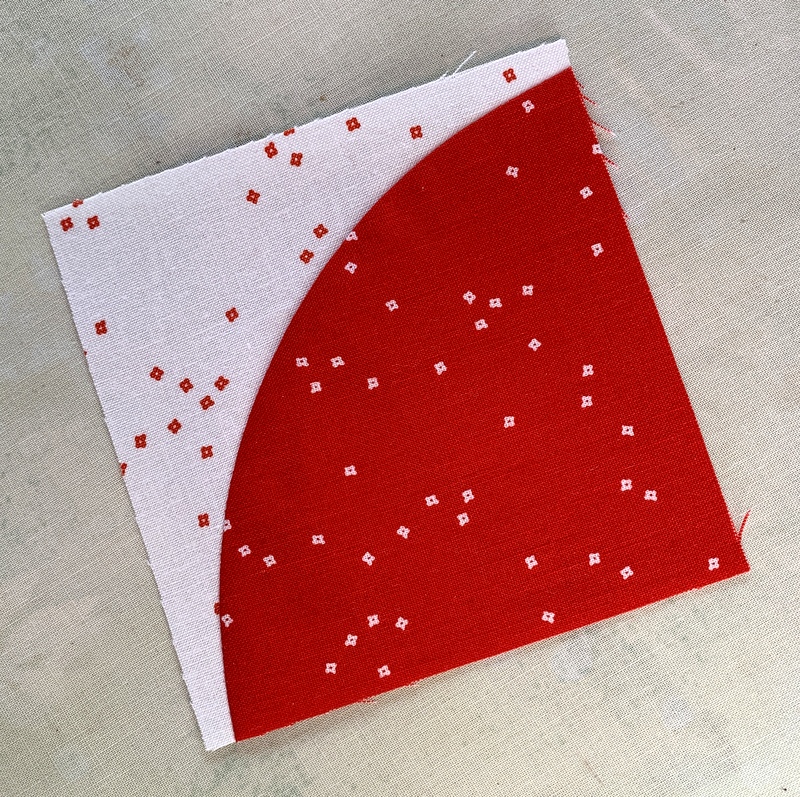 To give you some perspective, the block above is 4″ square. The letters L, V, and E in my quilt top measure 17½" tall! The quilt finishes at 35″ x 40″. (Mine will be a little larger because I cut my borders a bit wider.)
Here's a photo of the Love Rocks quilt on the back cover of Text Me:
As you can see, I reversed the red and white fabrics in my version. Doesn't have to be red and white, of course. Wouldn't it be a darling baby quilt in just about any combination of fabric and colors?
The book has instructions for making letters and numbers in three different sizes. Also included are directions for five quilts plus two bonus quilts made with leftover blocks. And there are 16 fun emoji blocks. The sisters even included an alphabet made from half square triangles (HSTs) in case you want to create letters without sewing curves.
Gosh, my post sounds like a commercial endorsement, doesn't it? I'm not being sponsored by Sew Kind of Wonderful. I just love their designs and enjoy sewing curves using their rulers and no-pin method of sewing them.
And I have an idea in mind for the back of my quilt that may just involve some letters . . . and maybe an emoji . . .