It's time for the tenth and final installment in my Throwback Thursday series looking at quilts made in the last decade. Coming up with my choice for 2019 was easy: it was the only quilt I completed last year! Here is Give Me the Simple Life: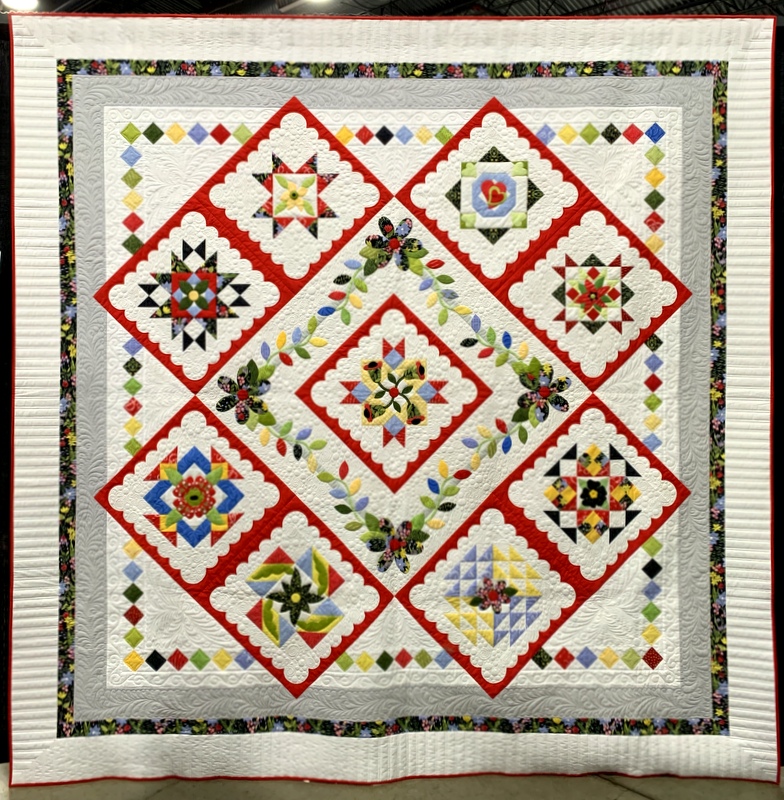 The pattern is Hazel's Diary Quilt by Shelly Pagliai of Prairie Moon Quilts. Regular readers followed the making of this quilt from my very first block (and post) in January 2018 till its completion in September 2019.
I'm very proud of this accomplishment, as I made it my goal to become proficient in needleturn appliqué during the making of the quilt. It certainly provided ample opportunities for practice! Longarm quilter Kazumi Peterson did the amazing quilting.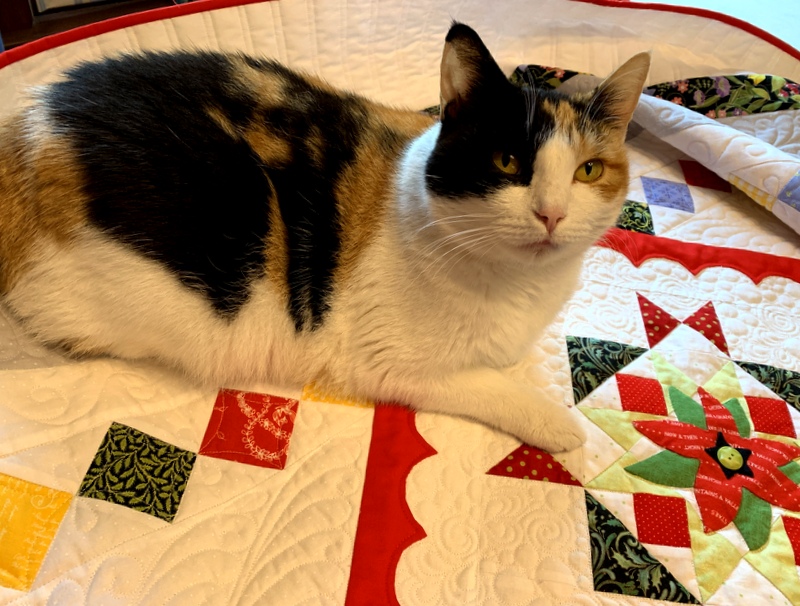 Give Me the Simple Life will be on display later this month at Northwest Quilters' 46th annual show, "A Festival of Quilts," in its new venue, Camp Withycombe, in Clackamas, Oregon. Dates are Friday and Saturday, March 20 and 21. If you are in the neighborhood, please stop by. There'll be over 300 quilts on display and lots of vendors selling wonderful things (like fabric).
Thank you so much for joining me in this 10-week lookback at some of my favorite quilts!