. . . made from the Pattern Basket's new pattern, aptly named Pretty Little Baskets. This one is half again as large as the first one I made (subject of my last post) because I resized it. Here's the new test block: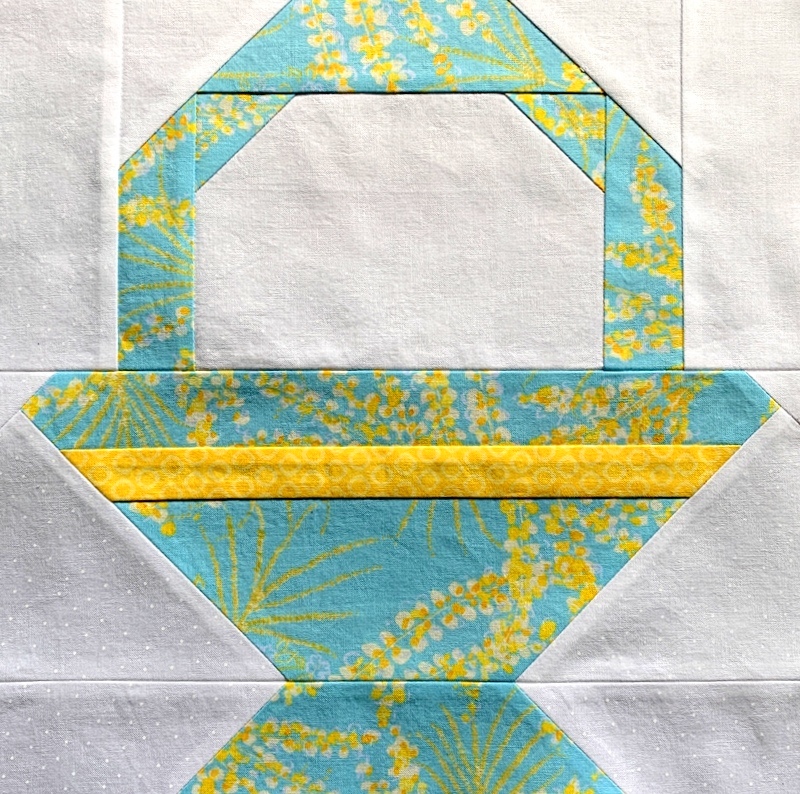 It measures 12″ unfinished. For comparison, here are both blocks together:
It took me the better part of a day to figure the correct measurements to cut the fabric strips and to sew one block. The reason? Fractions! The original block measures 8″ unfinished, 7½" finished. That's a bit unusual. Most blocks are a whole number finished, and the unfinished block is a half inch larger because it includes two quarter-inch seam allowances.
I wanted to make a basket block as close to 12″ as possible. I figured the easiest way was to use the original instructions and scale the measurements up 150%, meaning the block would measure 12″ unfinished, 11½" finished. I knew that would mean some unusual cutting dimensions. As it turned out, the procedure for determining the exact measurements was more involved than I originally thought and almost every strip of fabric was cut to an eighth of an inch.
But hey, it worked! And now I have two pretty little baskets. I like both sizes and will probably make more of both eventually, though for different projects. Wouldn't these blocks be wonderful with some kind of appliqué added?