. . . out of mind. Isn't that the truth!
In February my design wall was starting to fill up with Churning Star blocks. (Churning Stars is the name designer Jenifer Gaston gave to a quilt with Churn Dash blocks centered in Sawtooth Star blocks.) I'm combining different size Churning Star blocks in cheddar and indigo fabrics for a quilt whose layout is still in my head. All I know so far is that it will be a bed-size quilt and blocks will vary in size.
I took the blocks down from the design wall to make room for a couple of smaller projects and the stack lay untouched in my sewing room. For four months. Part of the reason is that the coronavirus came to Oregon and I moved on to making face masks. I'm still making masks but this weekend I was inspired to dig out those cheddar and indigo fabrics, get my blocks back up on the design wall, and make some more Churning Stars.
Here are my latest blocks: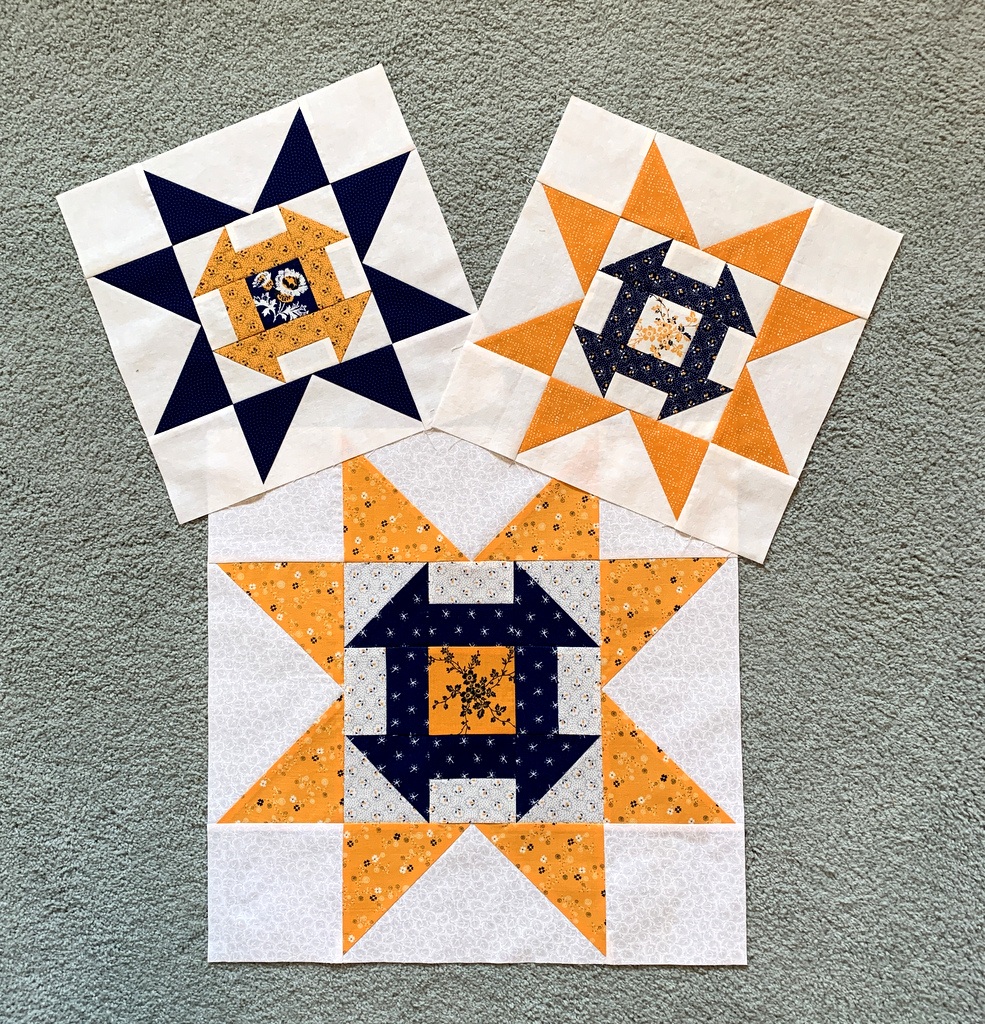 The two blocks at the top will finish at 12″ square and the one on the bottom will finish at 18″ square. The blocks are easy and fun to make. I do believe it's taking me more time to decide which fabric combinations to use than it is to actually make the blocks!
Here are close-ups of the blocks: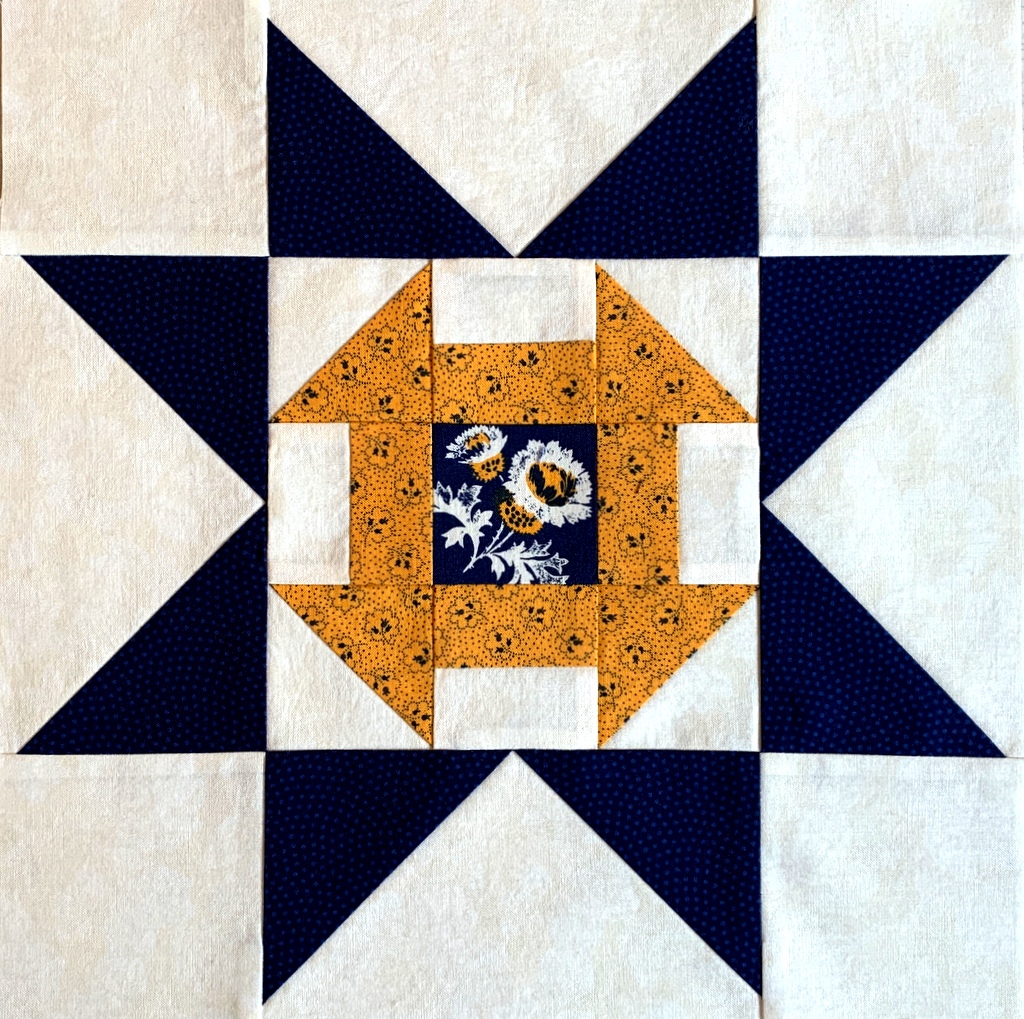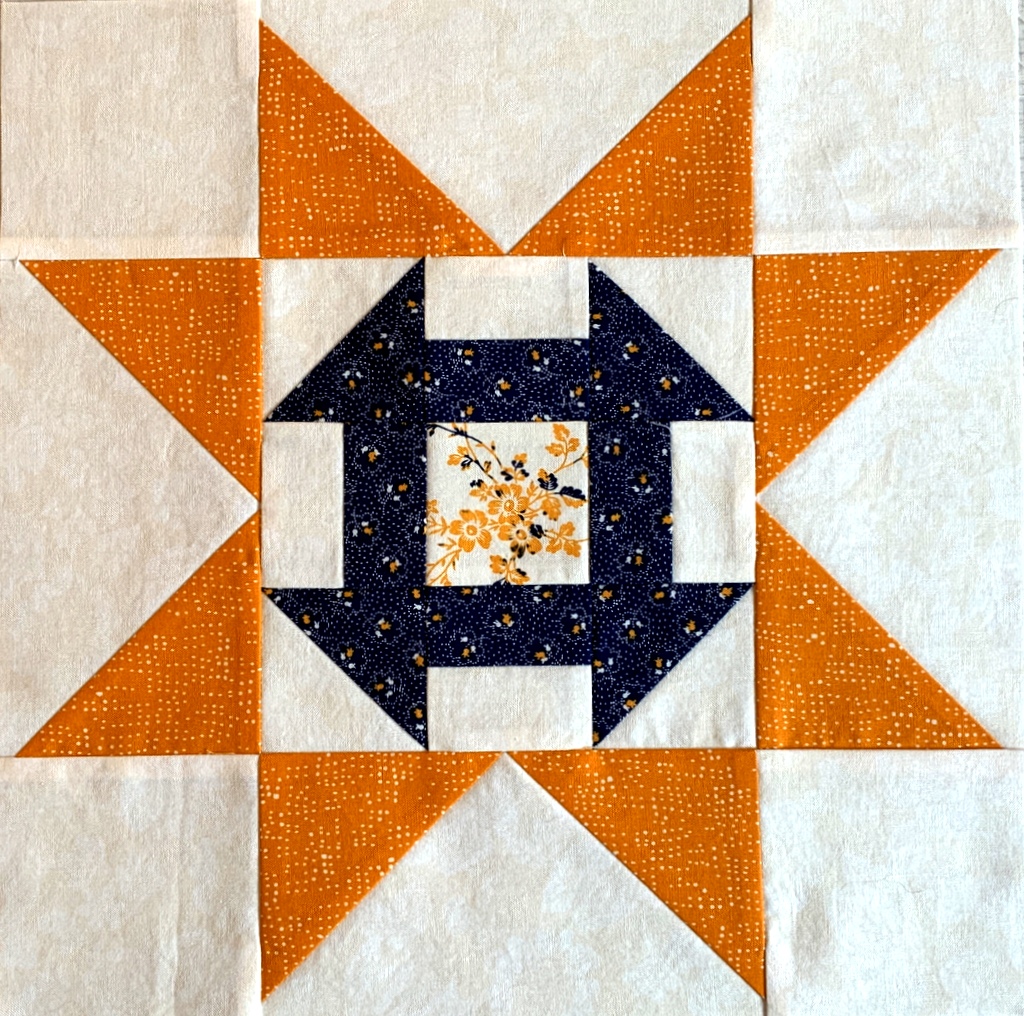 Those two are the 12″ blocks. The one below is the 18″ block: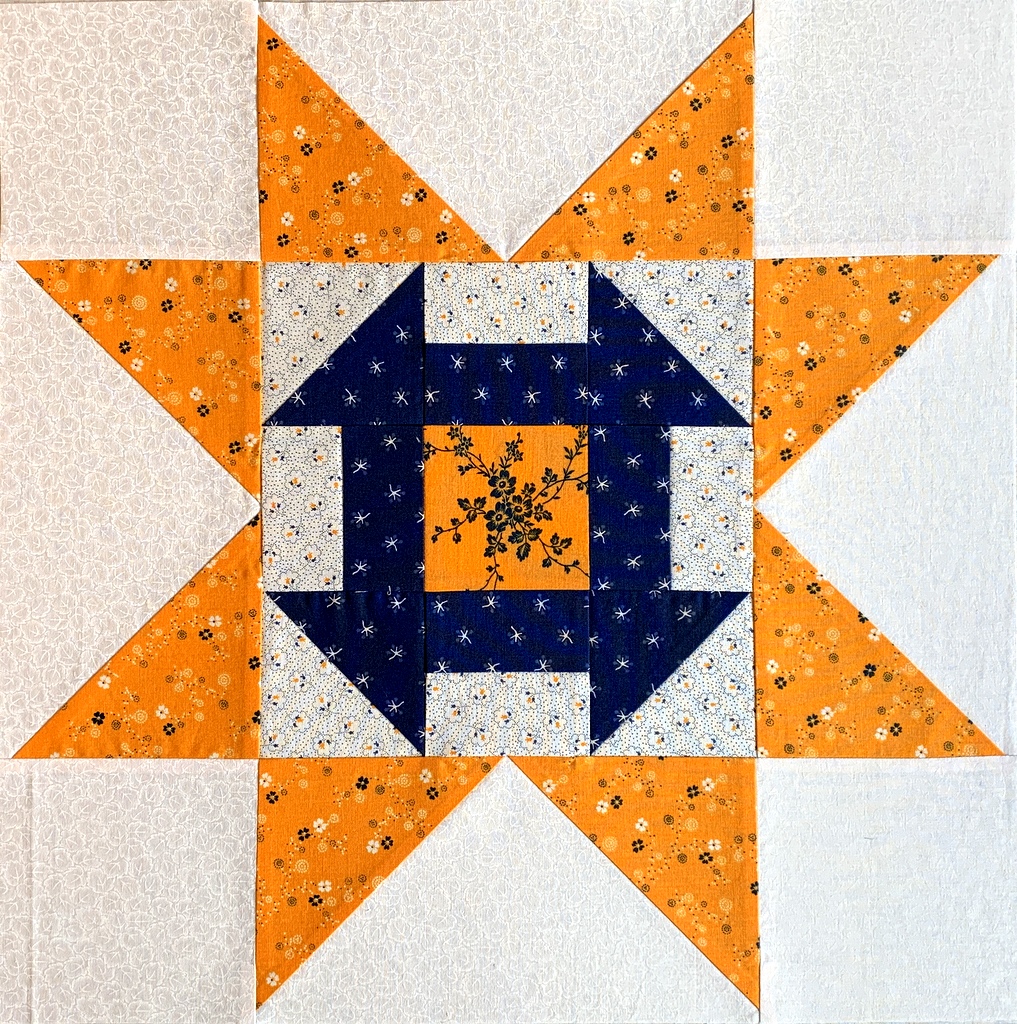 Not all of my blocks have fussy-cut centers but these three do. That's part of the fun!
I'm going to concentrate on this project and see if I can wrap it up by the end of the month. And this time I'm going to keep the blocks on my design wall until I'm ready to sew them together.