Perhaps I should have titled this post "Plodding Along: Cheddar and Indigo Quilt." Even with all the extra sewing time available to me (thanks to the coronavirus pandemic), I don't feel like I'm taking proper advantage of it. Part of the problem is that I seem to spend as much time petting my fabric as I do cutting and sewing it.
And I must confess to whiling away a big chunk of time last week just playing around with blocks on my design wall. Based on that pleasant exercise, I realized I need about twice as many blocks as I have. I decided to make a few more of the largest Churning Stars blocks — the 18″ Sawtooth Star blocks containing 9″ Churn Dash blocks in the center.
As I made each block, it instantly became my favorite. In this block the background dark navy print in the Churn Dash block and the background print in the Sawtooth Star are the same print in different colorways: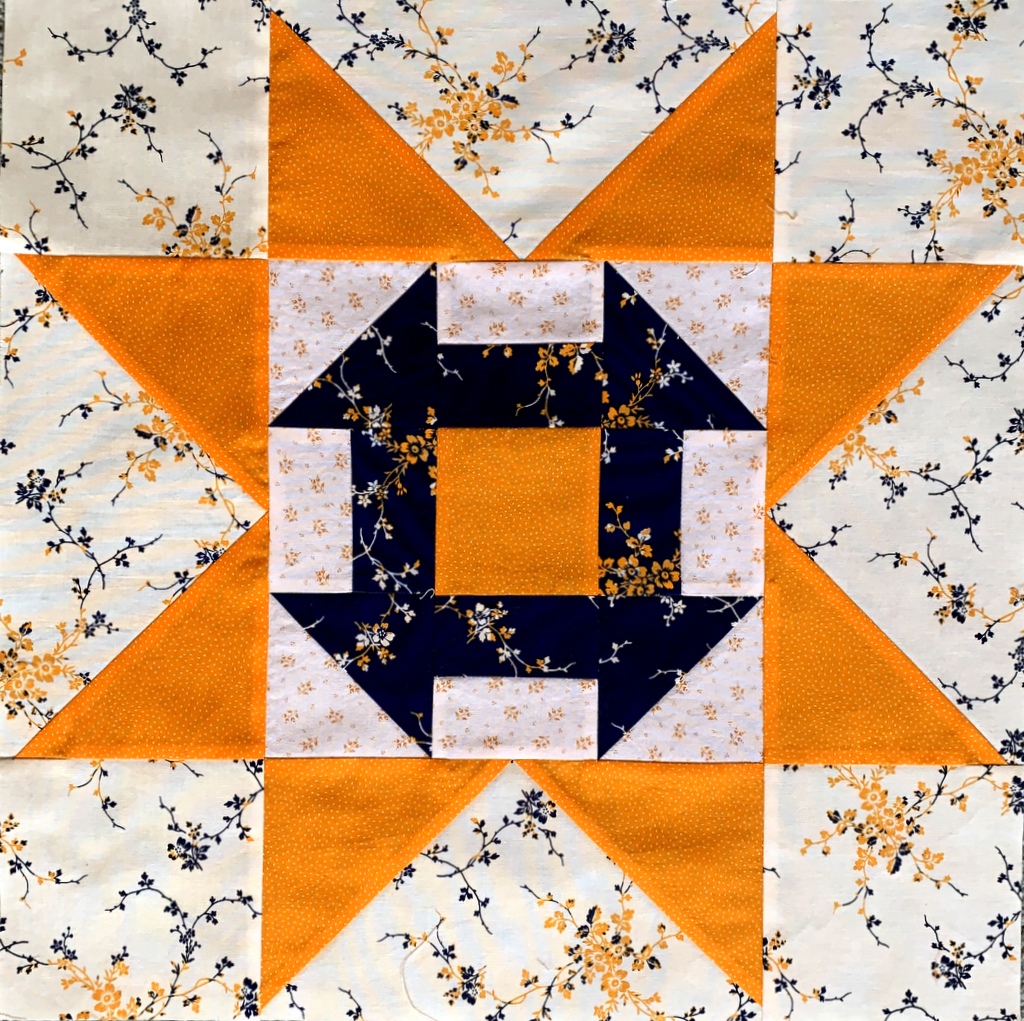 The same print in a third colorway makes the star points in the next block: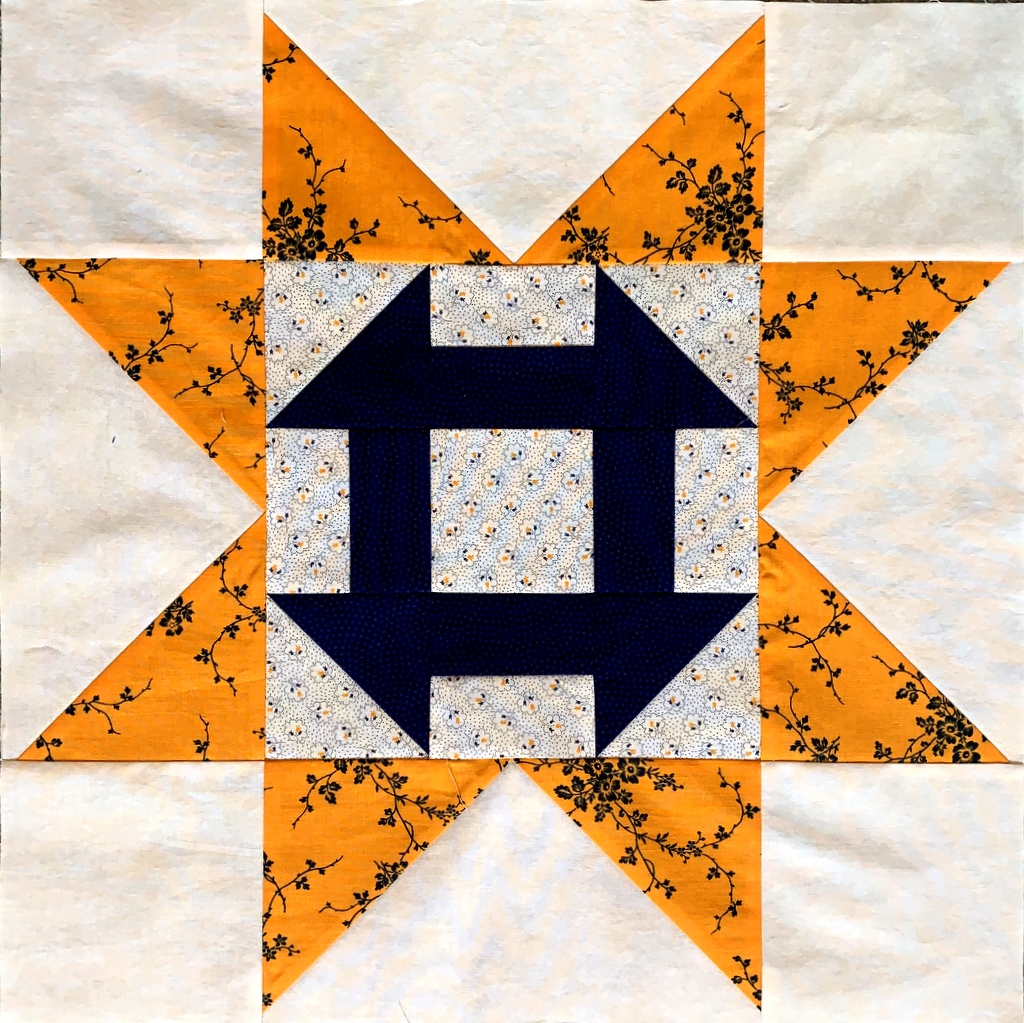 A very modern print from Victoria Findlay Wolfe's "Futurum" line shows up in the Churn Dash block– but look how well it goes with the very traditional prints in the Sawtooth Star: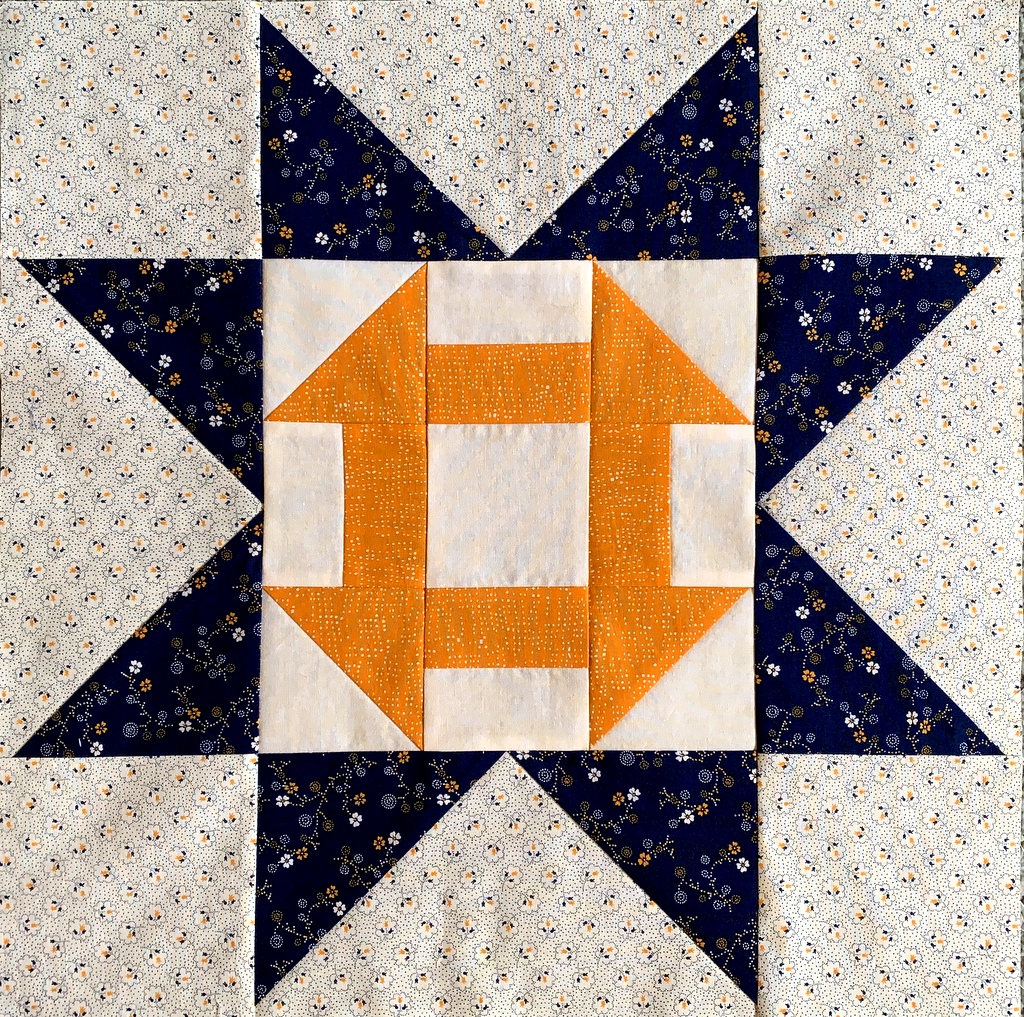 One more big block with indigo Sawtooth Star points is in the works. When it's done I'll have a dozen big blocks. Will that be enough? Time will tell . . .
My layout (the one in my head) calls for blocks of different sizes to be staggered. I expect there will be a lot of 6″ Sawtooth Star blocks used as filler so I'm gearing up to make a boatload of them. Here are three I made last week: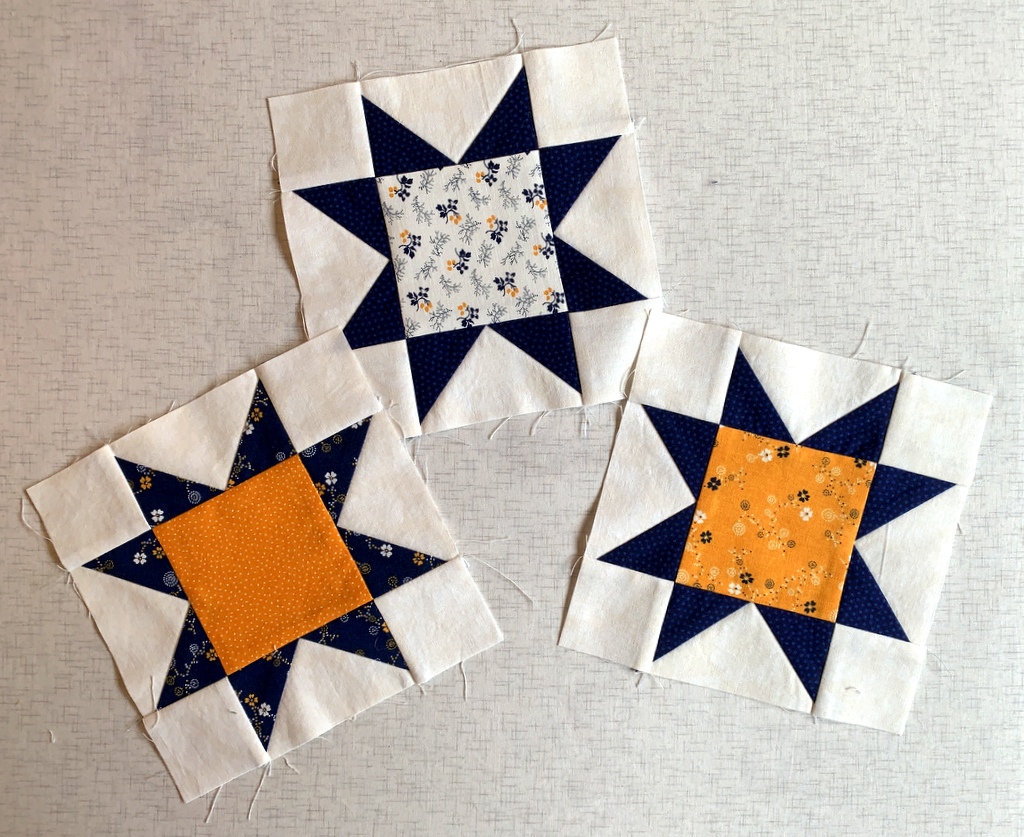 Look how cute they are from the back: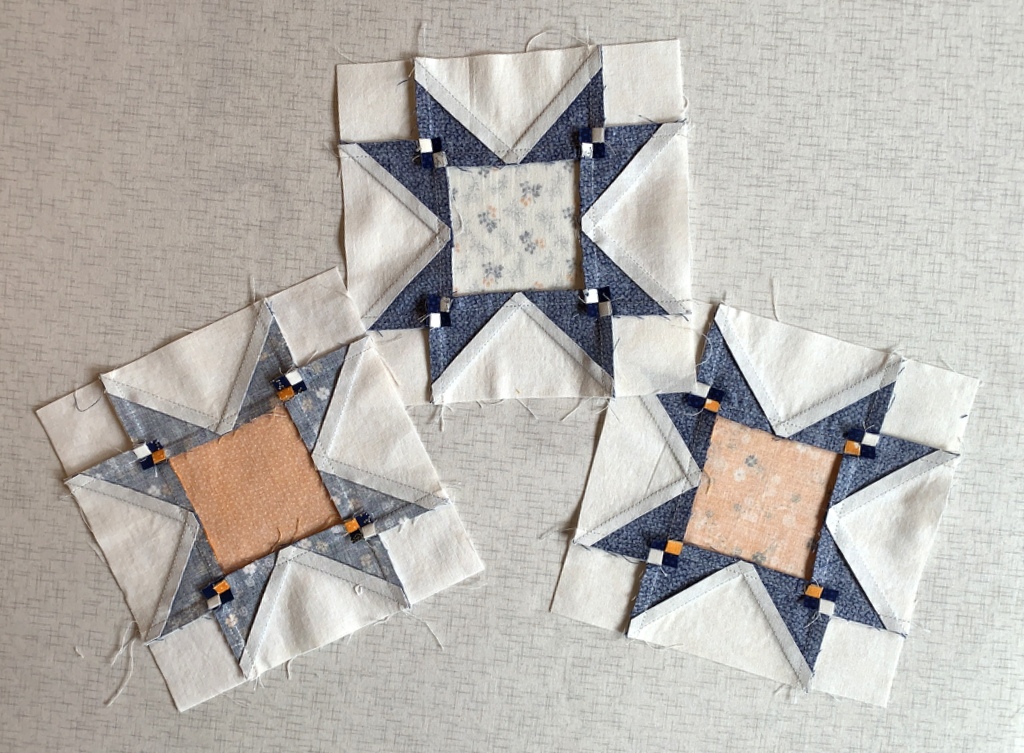 I have a new way of pressing the seams that makes them as flat as possible at the intersections. It does involve clipping to the seamline, which is something I used to avoid doing. But after making two large sampler quilts involving lots of angled seams, I have come to embrace the idea of clipping seams. The teeny tiny four-patches are an unexpected byproduct of the technique.
Maybe by the end of the week I'll have some potential layouts to share with you. I hope you'll stop by for a look!