My newest pattern, the Monterey Bay Apron, makes its debut this Friday, Sept. 14, at the Pine Needle's Fall Festival Open House! I am so excited that the pattern is finally ready. Here it is in its little plastic envelope, ready to be displayed in the shop: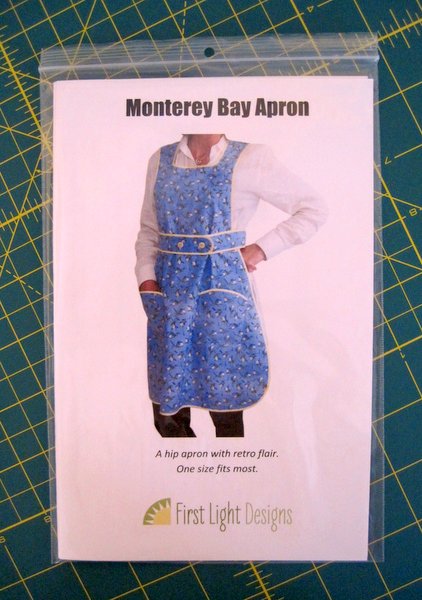 I've had the design for this apron in my mind for almost three years but started seriously working on it just in the last year. In a future post I'll tell you how the design process evolved; for now I'll just say that inspiration struck in an aquarium, of all places. You can guess which one.
The apron pictured below, made from a charming line of fabric called All About Coffee from Exclusively Quilters, is hanging in the Pine Needle right now.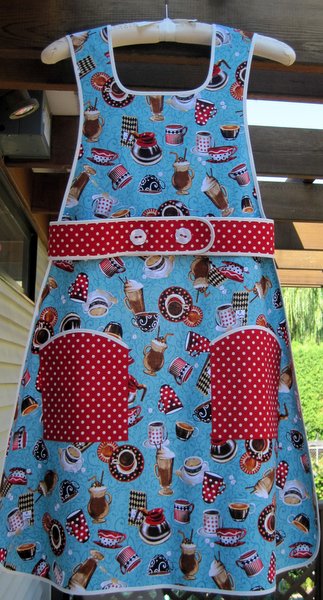 I learned a lot about using 1/4″-wide double-fold bias tape while developing this pattern. So much so that I will be posting a tutorial on it in the next few days.
The Pine Needle's Open House runs from 10 am to 5 pm Friday and Saturday, Sept. 14 and 15. I'll be there a good bit of the time both days. If you are in the Portland metro area, please stop by! The Pine Needle is in Lake Oswego, just a few minutes from downtown Portland.