A few weeks ago Shelly Pagliai of Prairie Moon Quilts made a request on her blog for signature blocks for a quilt she is planning. She wants to make a very large quilt out of very small blocks — they will finish at only three inches! Here's my block:

I've never met Shelly but I'm a big fan. In some ways I feel like I know her. She is the author of this book . . .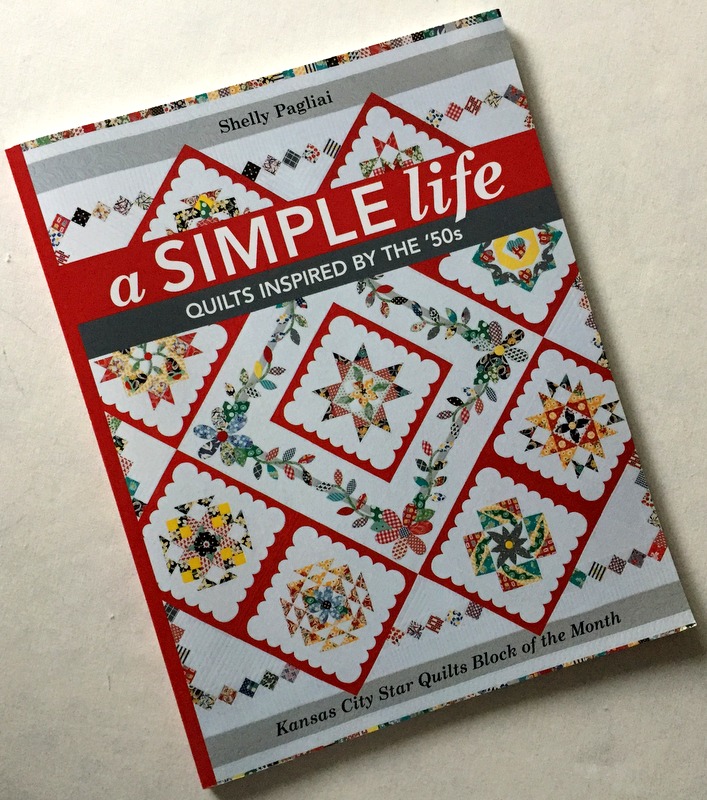 . . . which includes the instructions for Hazel's Diary Quilt, pictured on the cover.
I was lucky enough to see Shelly's original quilt on a trip to Paducah, Kentucky in 2017: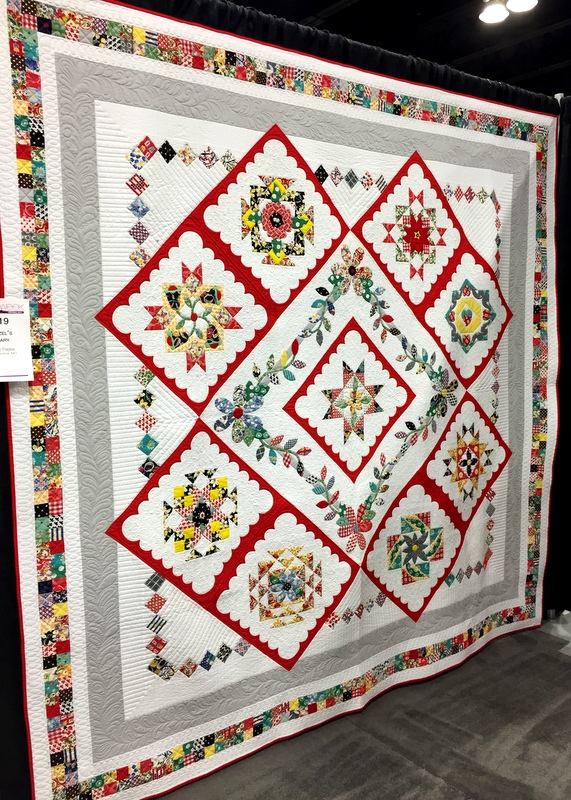 Her quilt inspired me to make my own version, Give Me the Simple Life, completed in 2019: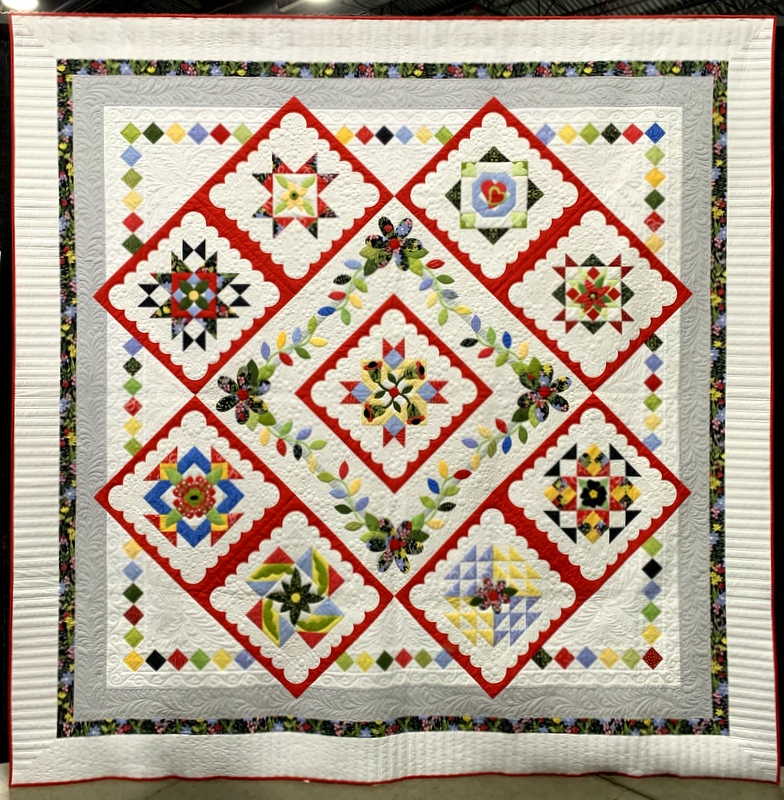 While working on this quilt I was struggling with a particularly difficult needleturn appliqué shape — if memory serves it was a very small five-pointed star — so I dashed off an email asking for advice. Shelly answered my email quickly and offered a suggestion that helped immensely. I've always been grateful.
Since I've made one of her quilt designs I thought it would be fun to make a block for her signature quilt. Other than the size of the block, Shelly's only requirements are that the background fabric be a bright color and the signature portion be solid white.
I chose one of the bright yellow prints I used in Give Me the Simple Life for the background fabric. I don't have a solid white in my stash so I used the wrong side of a very tiny white-on-white dot fabric for the signature portion. It happens to be the same white fabric I used for the background in Give Me the Simple Life (although I used the right side!). I'm pretty sure it will pass muster.
Soon my little block will be winging its way from my home in Portland, Oregon to Shelly's home in Wien, Missouri 1,863 miles away. And who knows? Maybe in a post-pandemic world I will get to meet her.