That's what I have to say about the back of my Scattered Stars quilt: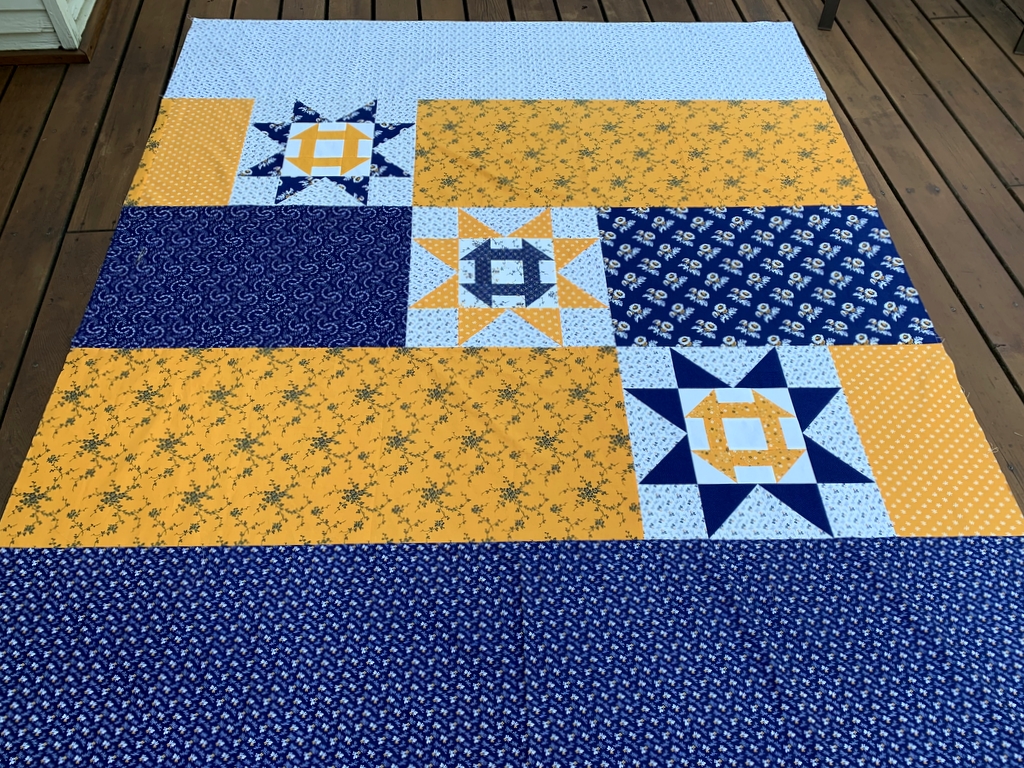 It's pretty simple as pieced backings go. I started with three 18″ blocks and filled in the spaces around them with strips of leftovers from my stash of cheddar and indigo fabrics. A chunk of cheddar fabric makes quite a colorful statement, doesn't it?! Big and bold, no doubt about it.
Here's a view from a different angle: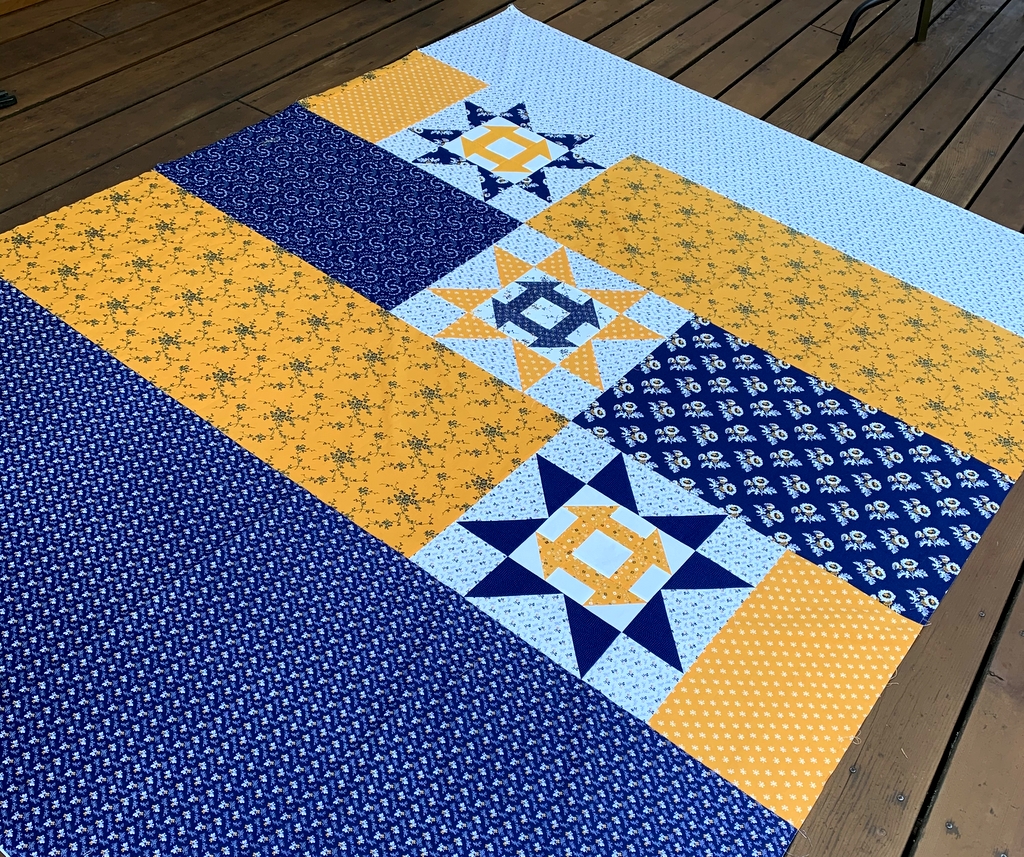 You can see what these blocks might look like on point. Intriguing, right? That's what I thought when I first spotted the charming quilt called Churning Stars in Jenifer Gaston's book Primitive Style: Folk-art Quilts and other Finery (Martingale Press, 2015). Her quilt inspired me to make a quilt of my own using cheddar and indigo fabrics. I think of these as Churning Star blocks in acknowledgment of Jenifer's design.
The photos above were taken late this afternoon on the back deck. This evening after a lovely al fresco dinner I took the backing down to the lawn to see if I could get a better shot from the deck. I was just about ready to snap the photo when a certain feline appeared out of nowhere and wiggled underneath. See that lump on the right side?
Yes, it's Coco the Photobomber: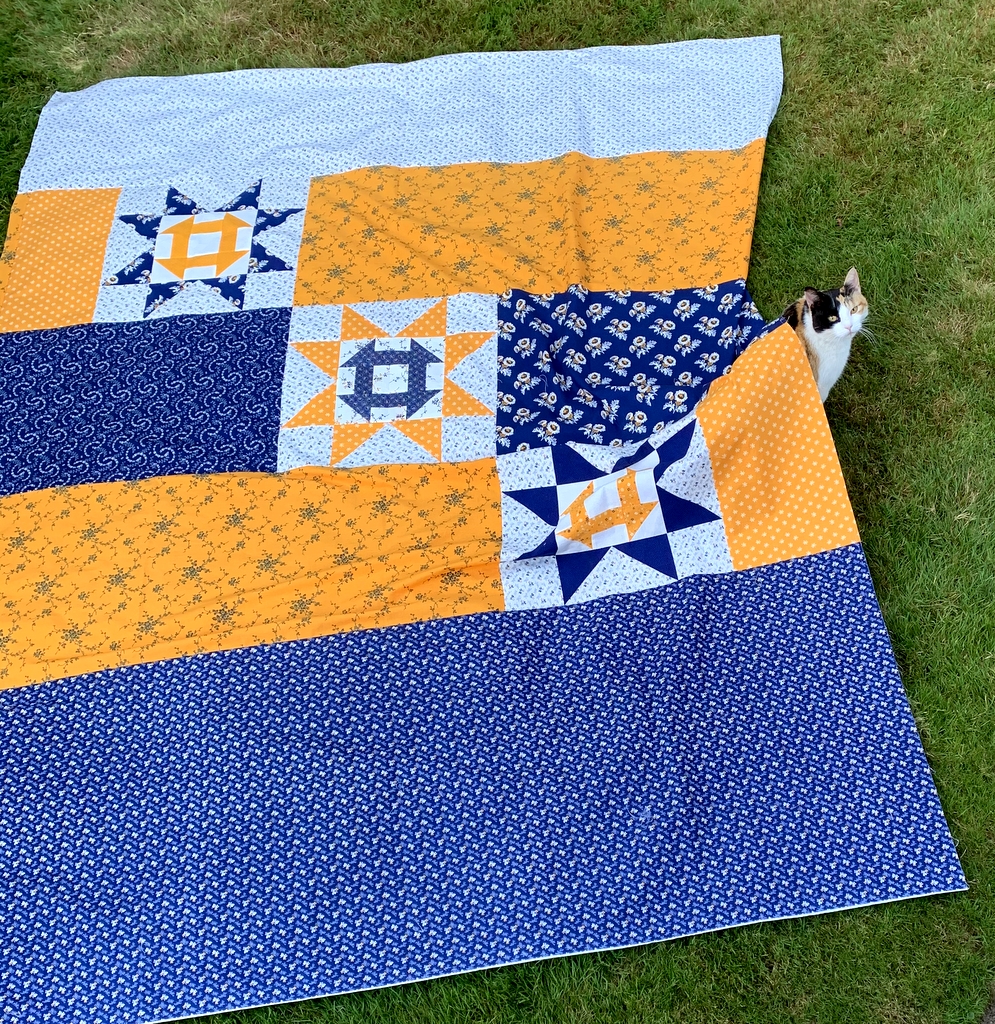 After she wandered away I managed to get a quick shot of the front of my quilt: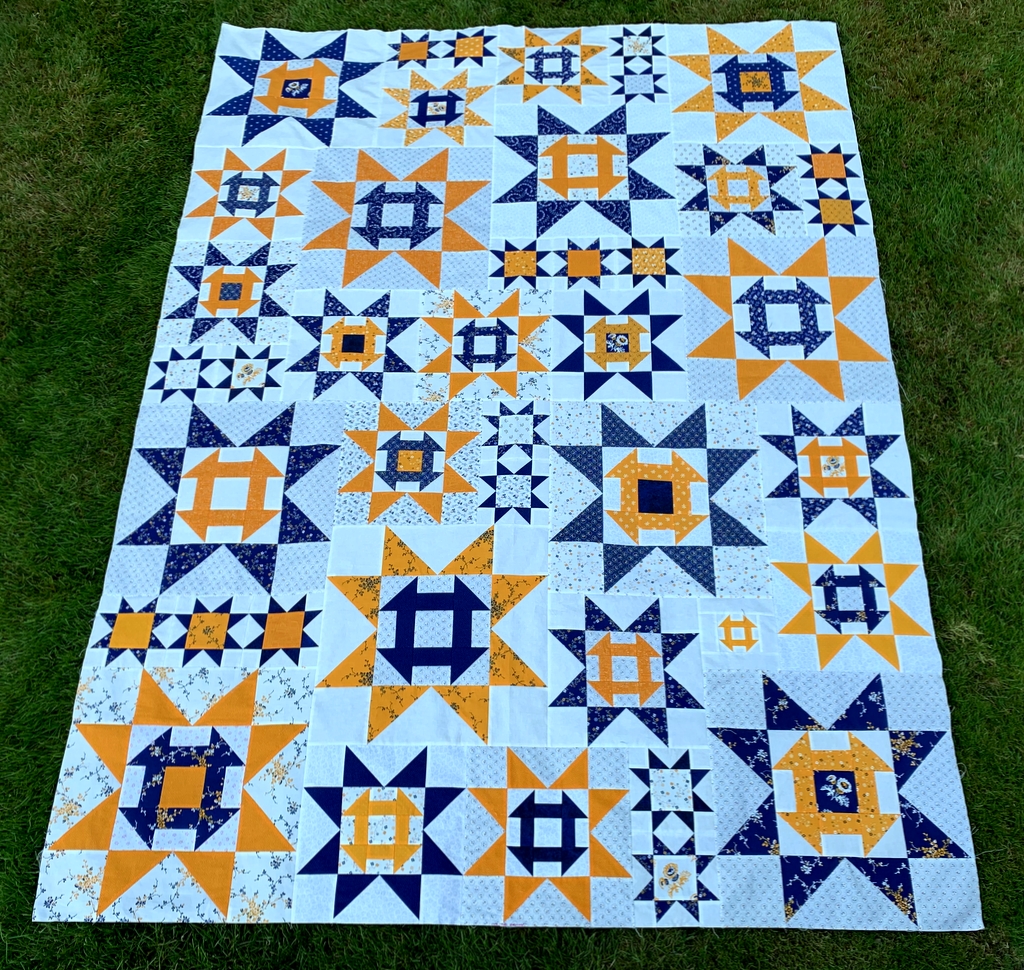 I'm so happy with the way it turned out!
My plan is to deliver the top and backing to the longarm quilter tomorrow. I have a quilting motif in mind that I think will be perfect for my Scattered Stars. Here's a hint: it's a contemporary motif that is strongly reminiscent of a very traditional quilting design.