As I was tacking down the binding on my Scattered Stars quilt a couple of days ago, I was reflecting on how much I like one of the "modern" cheddars in my cheddar and indigo quilt and was ruing the fact that only a few inches of that fabric remained in my stash.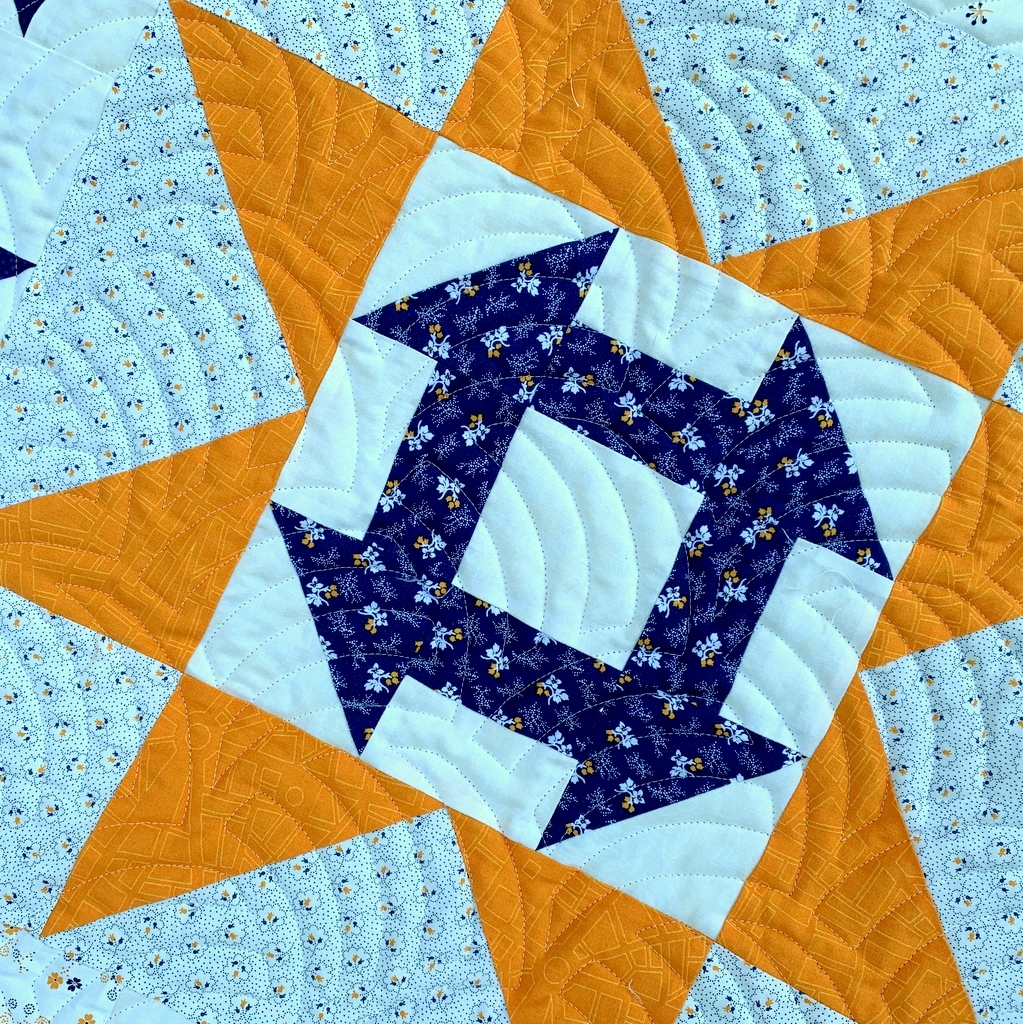 The fabric is Barcelona City Map in saffron from the "Barcelona" line by Zen Chic for Moda. The line came out several years ago so I didn't hold out much hope I would find any left but I decided to check the Internet anyway.
Much to my delight, I found an on-line shop called Lark Cottons that still has some — and the shop is in my own city of Portland, Oregon! While perusing the Lark Cottons website I made another happy discovery: Barcelona City Map came in a variety of other colors — and Lark Cottons still has some of those in stock.
Well, you probably know what's coming: not only did I replace my stash of the saffron/cheddar color, I ordered three other colors: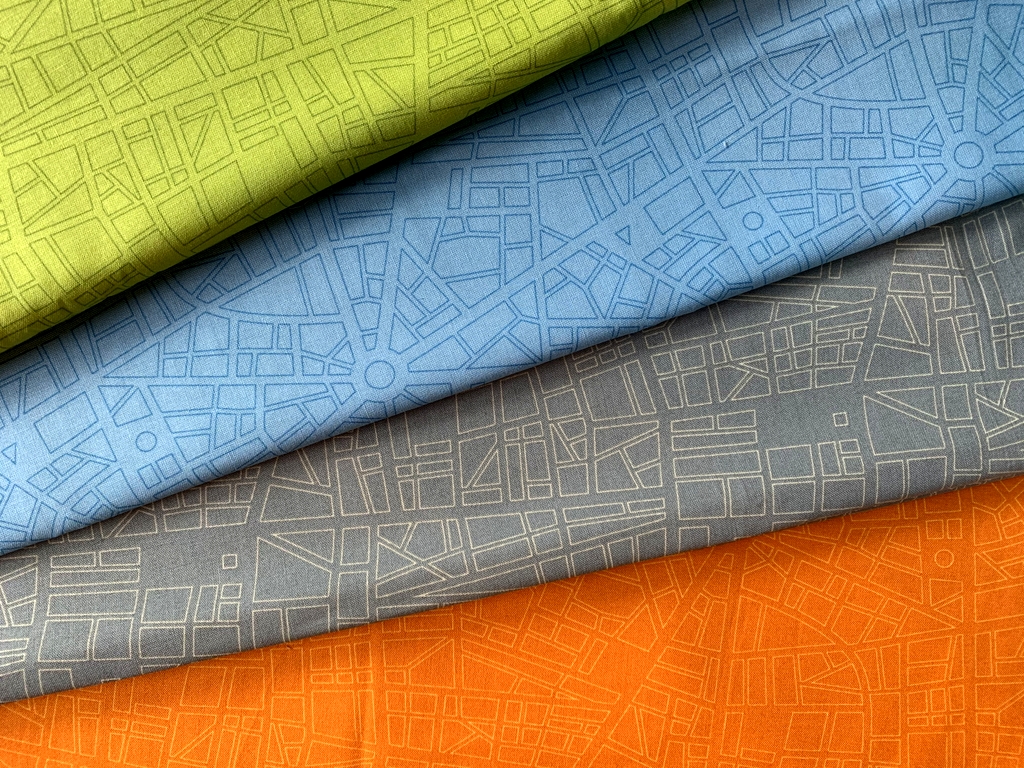 And more good news: I didn't have to wait for a package to arrive in the mail. Lark Cottons offers curbside pickup so these beauties were in my hands the very same day I ordered them.
They will be excellent additions to my rather extensive stash of blenders. I rarely use solid colors in my quilts, preferring the subtle texture and visual interest that printed fabrics bring. I'm also drawn to maps and geographical features on fabric so you can see why these appealed to me so much.
Color me happy with these beautiful Barcelona blenders!