I have my twin sister Diane to thank for the name.
In my last post I wrote about a new-to-me face mask pattern I tried out using a vegetable print that made me look like I had green peapod lips and teeth. In addition to commenting on the unfortunate location of the veggies on the face mask, Diane said I looked like I was wearing a feedbag. I have to admit she had a point: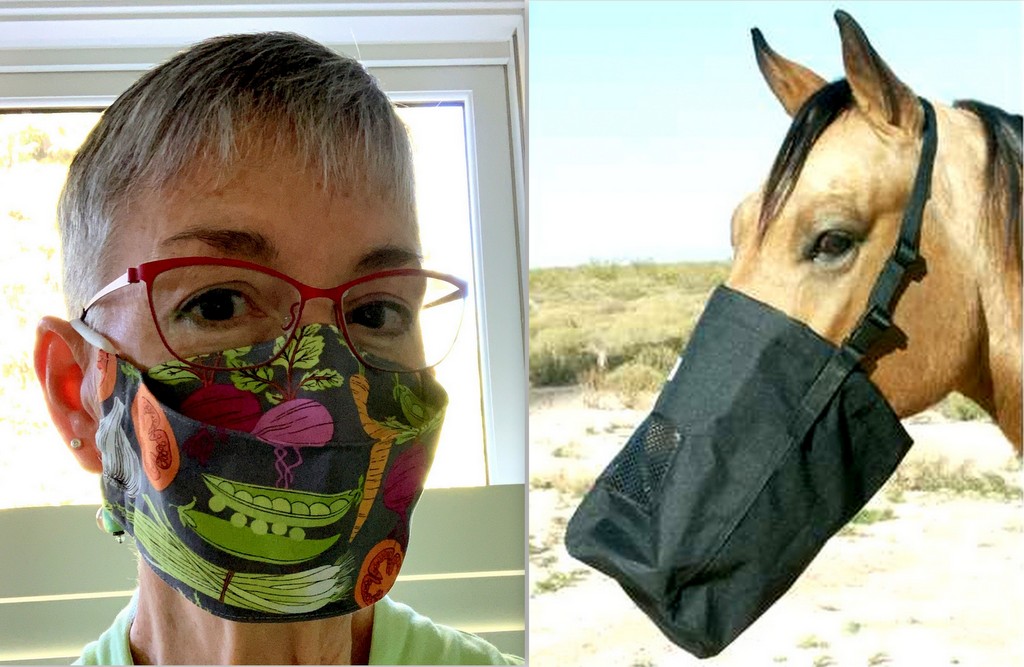 It's a wonderful pattern, though! The proper name of the pattern is the 3D Face Mask from SeeKateSew, and it's such a great design that I've made a couple more masks: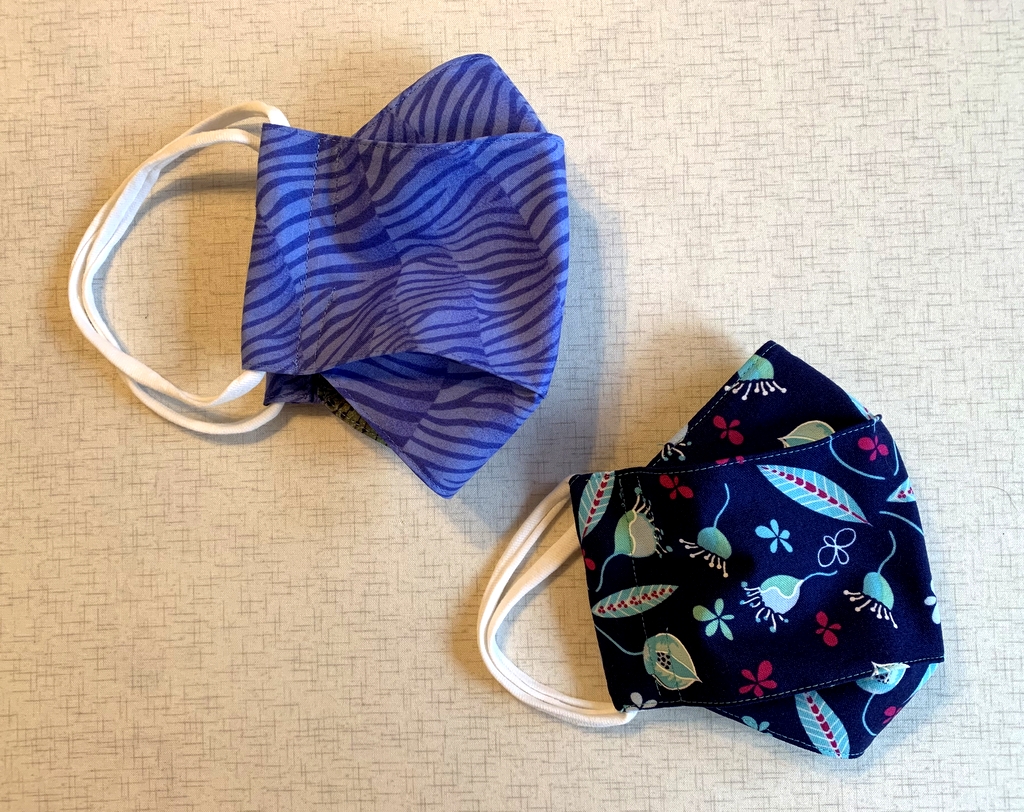 These are for the Dear Husband and me. I'll bet you can tell from the size of the ear loops which one is his and which one is mine: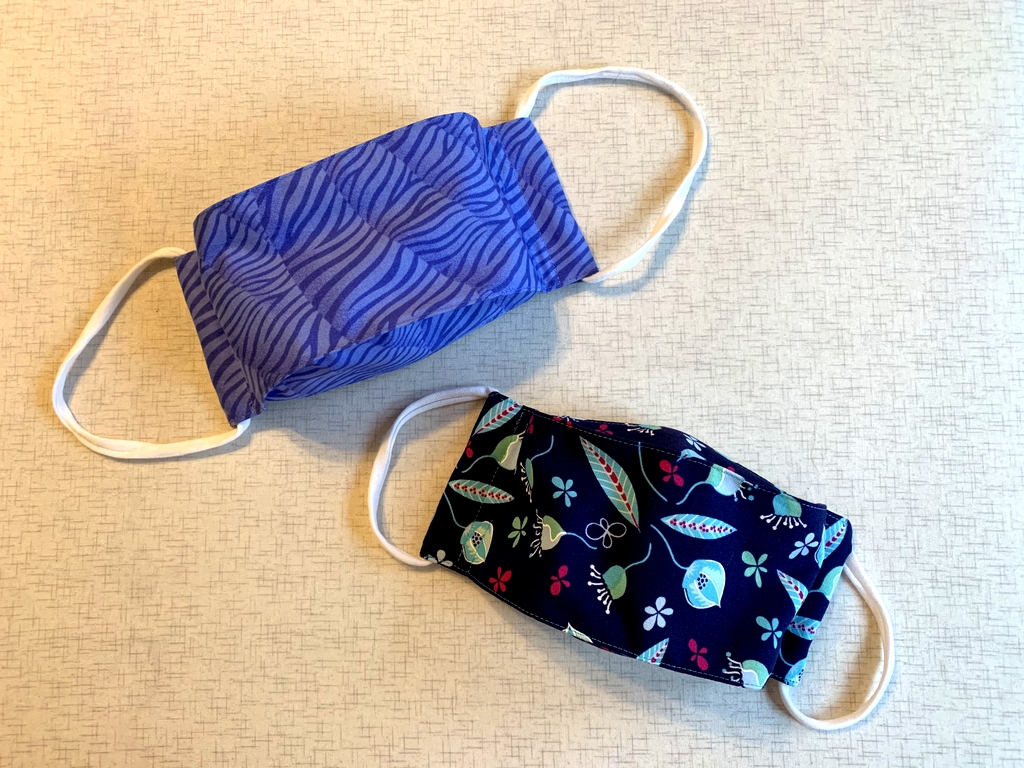 Here's a look at the inside of the masks (note the plastic strips from coffee packages that work very well as nosewires when inserted in the fabric casings):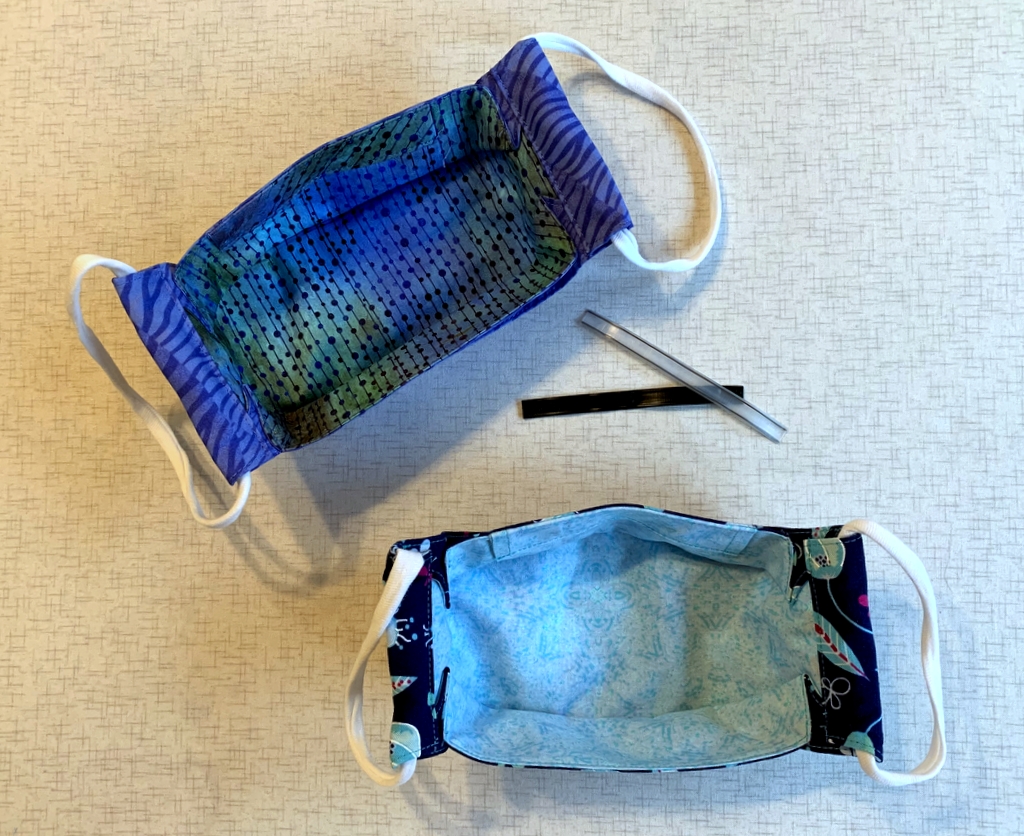 It's pretty clear that face masks are going to be part of our wardrobes for the foreseeable future. Who knows how long it will be before the coronavirus pandemic comes under control? Though the reason we need to wear these masks is truly awful, there is a bit of enjoyment to be had in coming up with fun fabric combinations to make them. I've certainly enjoyed the photos posted on Instagram of masks created by other makers, and I've enjoyed dipping into my own stash to cut some small pieces of treasured fabrics.
Even though I really like SeeKateSew's pattern, I'm still a big fan of the mask pattern designed by PJ Wong. I recently made masks for my friends Sue and Anne using PJ's pattern: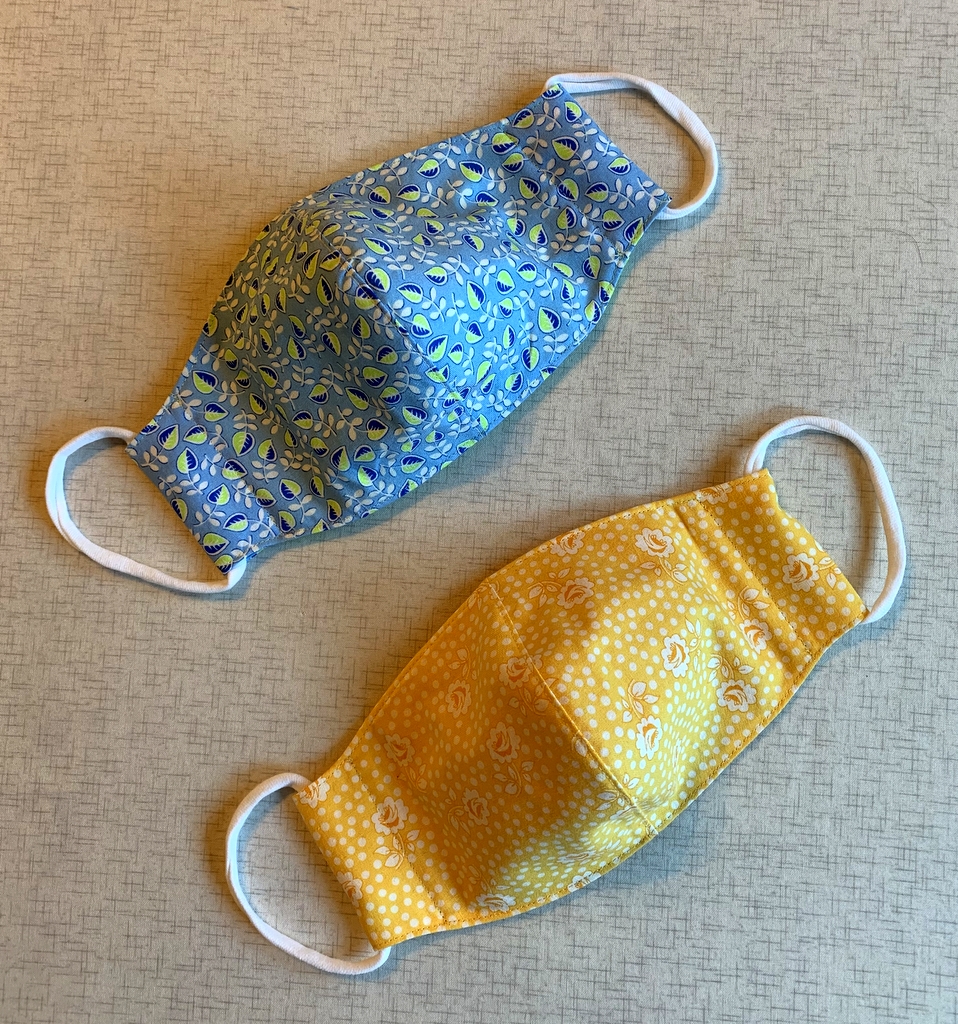 Look how bright and cheerful the masks are on the inside: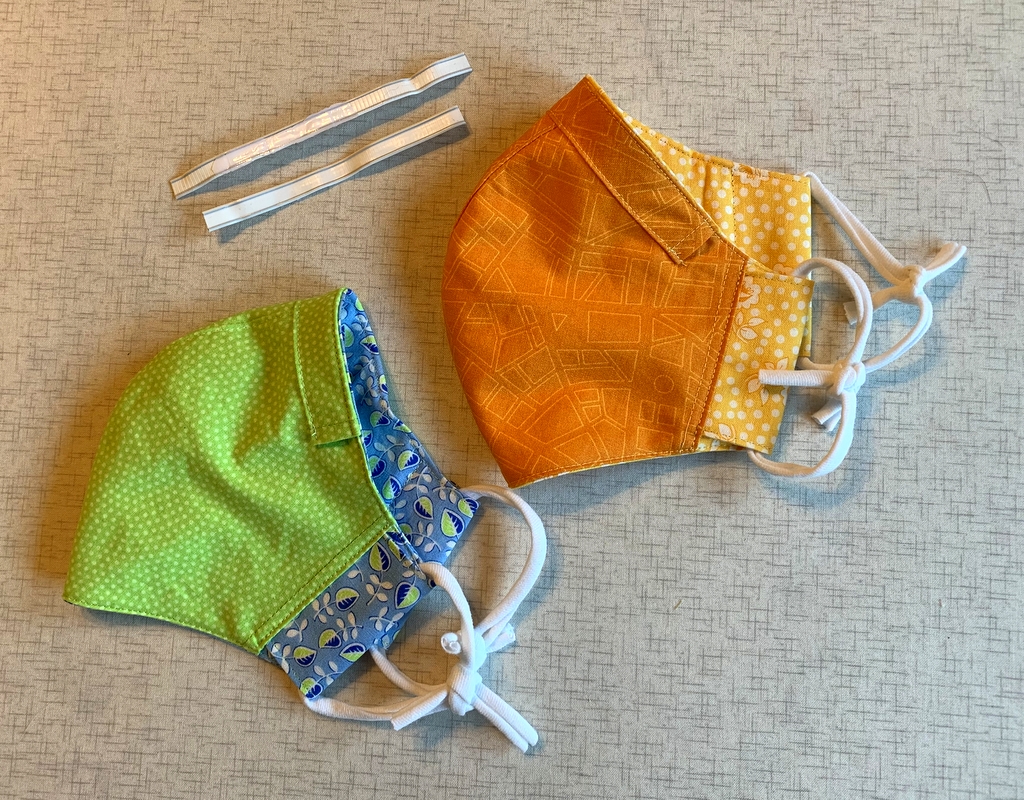 Okay, friends, time to wrap up this post and head to the grocery store. You know what that means:  time to strap on the old feedbag!