Finally! I got the label made today for my cheddar and indigo quilt, Scattered Stars, so I can officially declare it finished: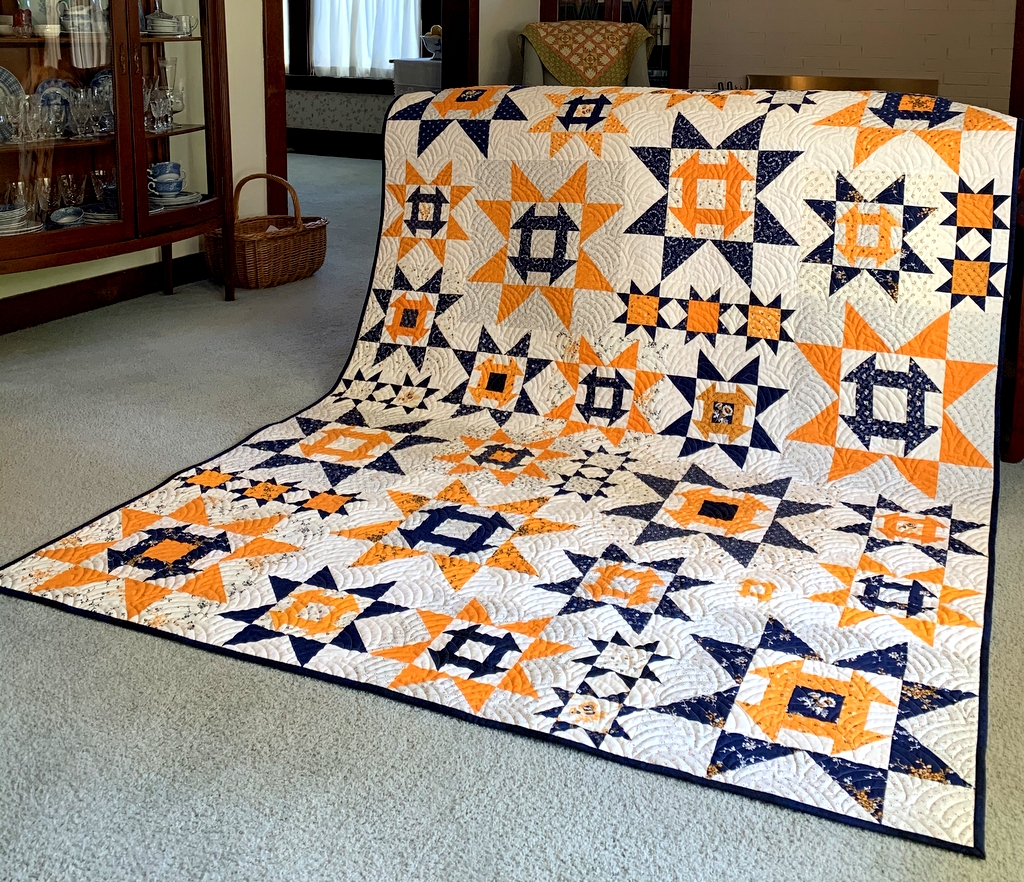 Here's a look at the back: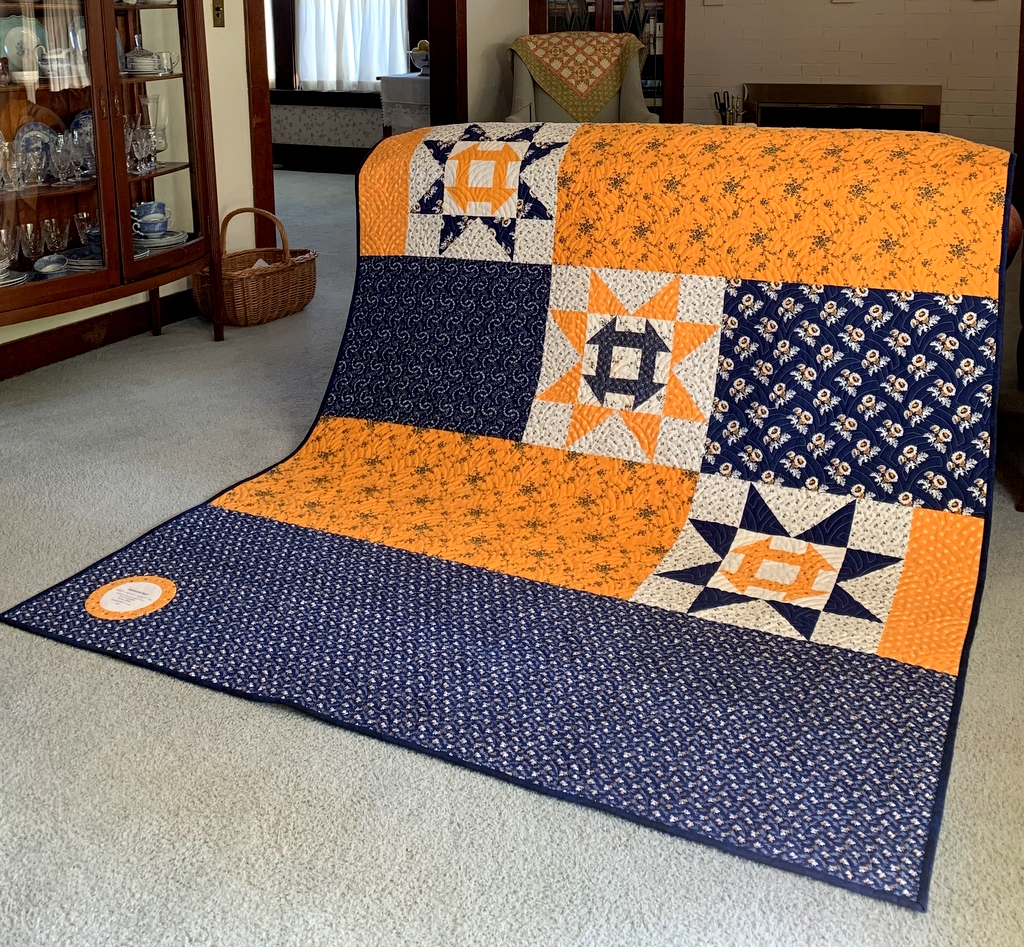 Scattered Stars finished at 66″ x 88″.
For the label I made an inset circle and then enclosed it in another circle: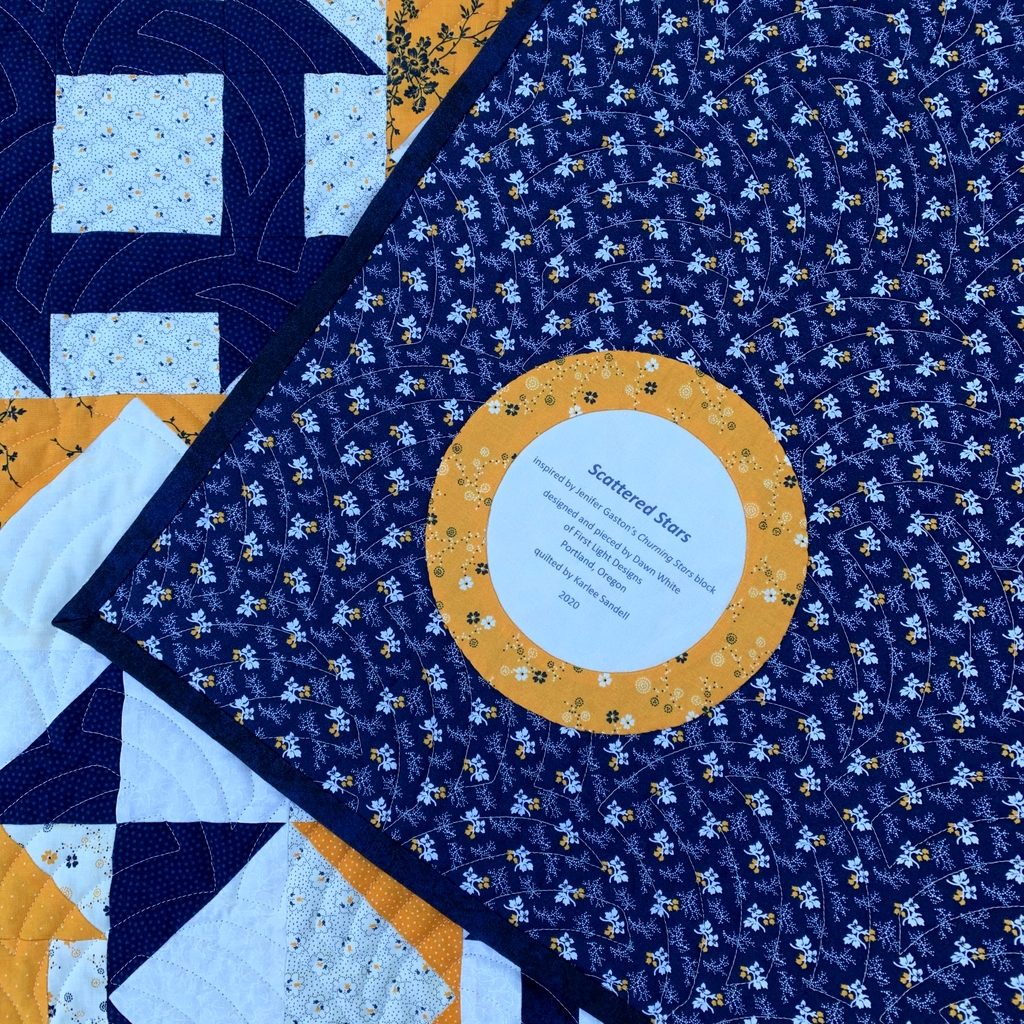 Here's a close-up: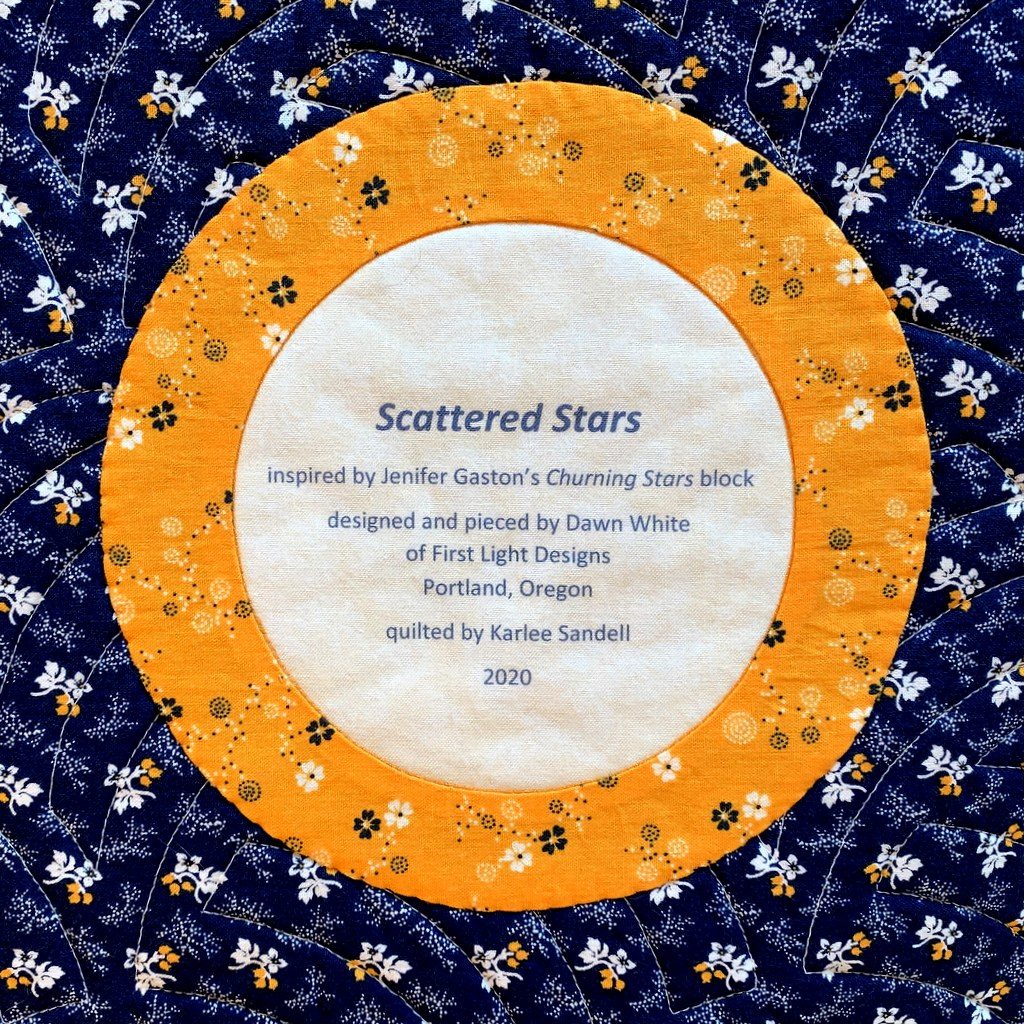 I tried arranging Scattered Stars artfully on a quilt ladder, with mixed results: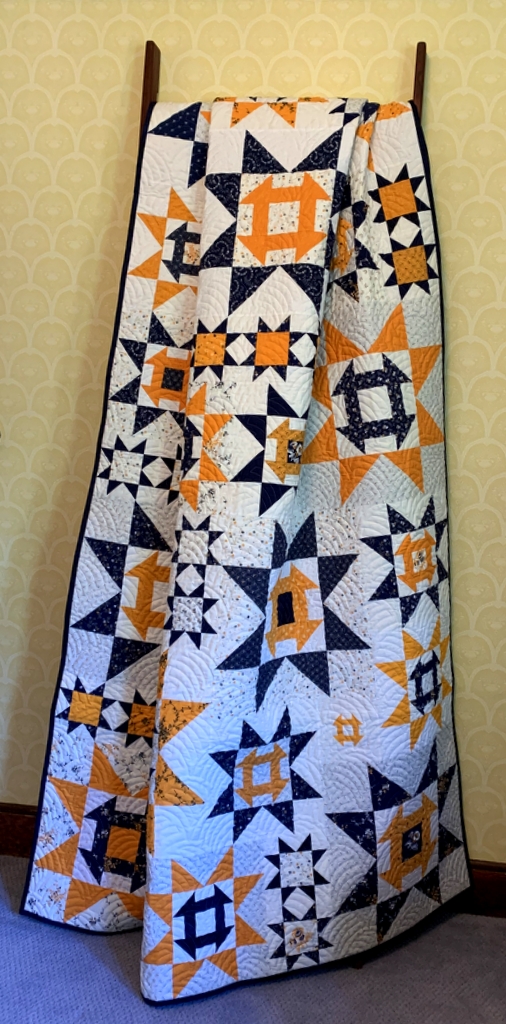 At least you get a good look at the beautiful quilting done by Karlee Sandell of SewInspired2Day.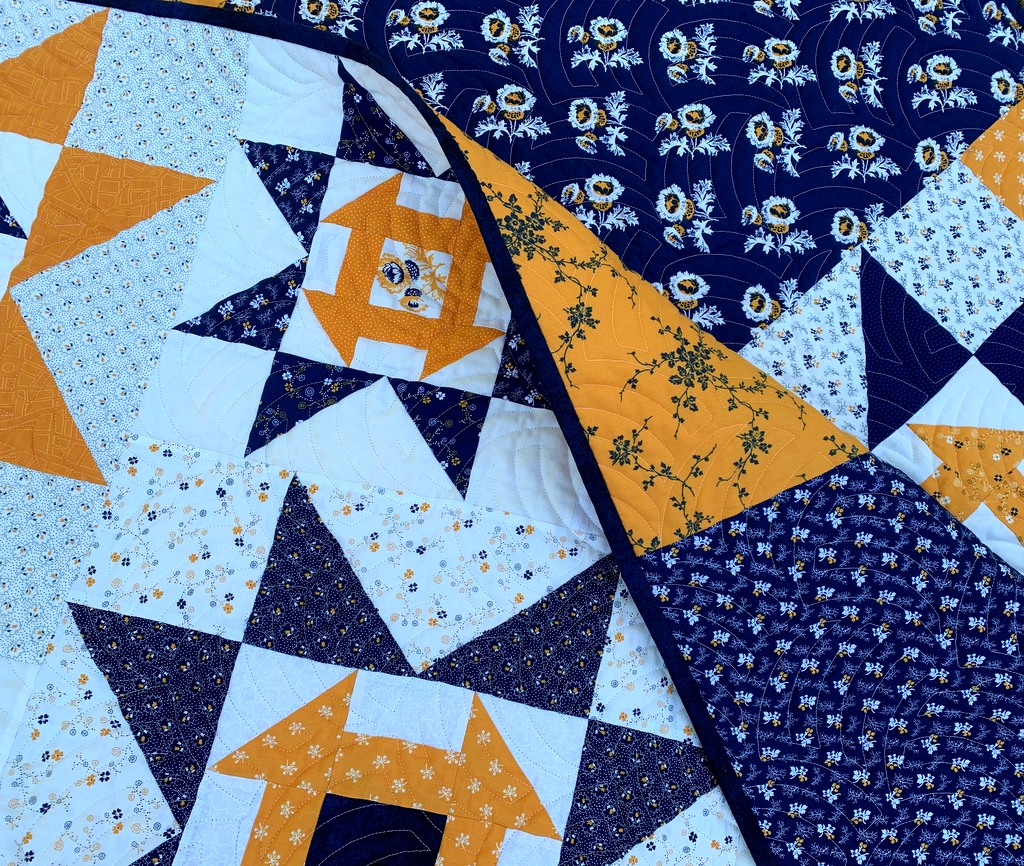 Coco photobombed my quilt at every step in its construction so it seems only right that she should show up for the final reveal: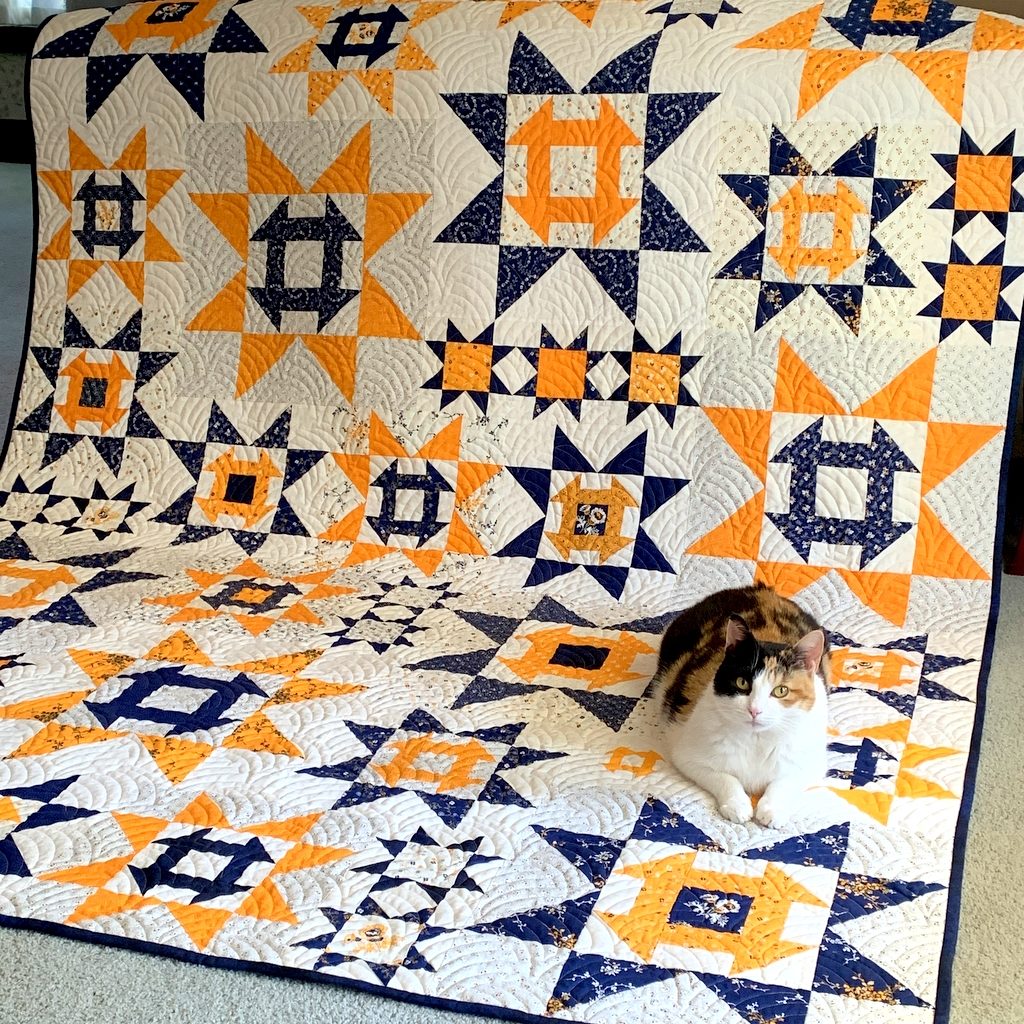 Thank you for following along on my quiltmaking journey!