Hmm. Doesn't have quite the same ring as "a bee in my bonnet," does it? But I already have a blog post titled "A Bee in My Bonnet" so the one above will have to do.
Why a bucket hat? Well, after happening upon images on Instagram of the Sorrento Bucket Hat by Elbe Textiles I was inspired to give it a try. The pattern is available as a digital download for a mere two dollars. Lauren, the owner of Elbe Textiles, donates all proceeds from the sale of the pattern to a different cause every month. What a lovely thing to do.
Here's a picture of my newly completed hat: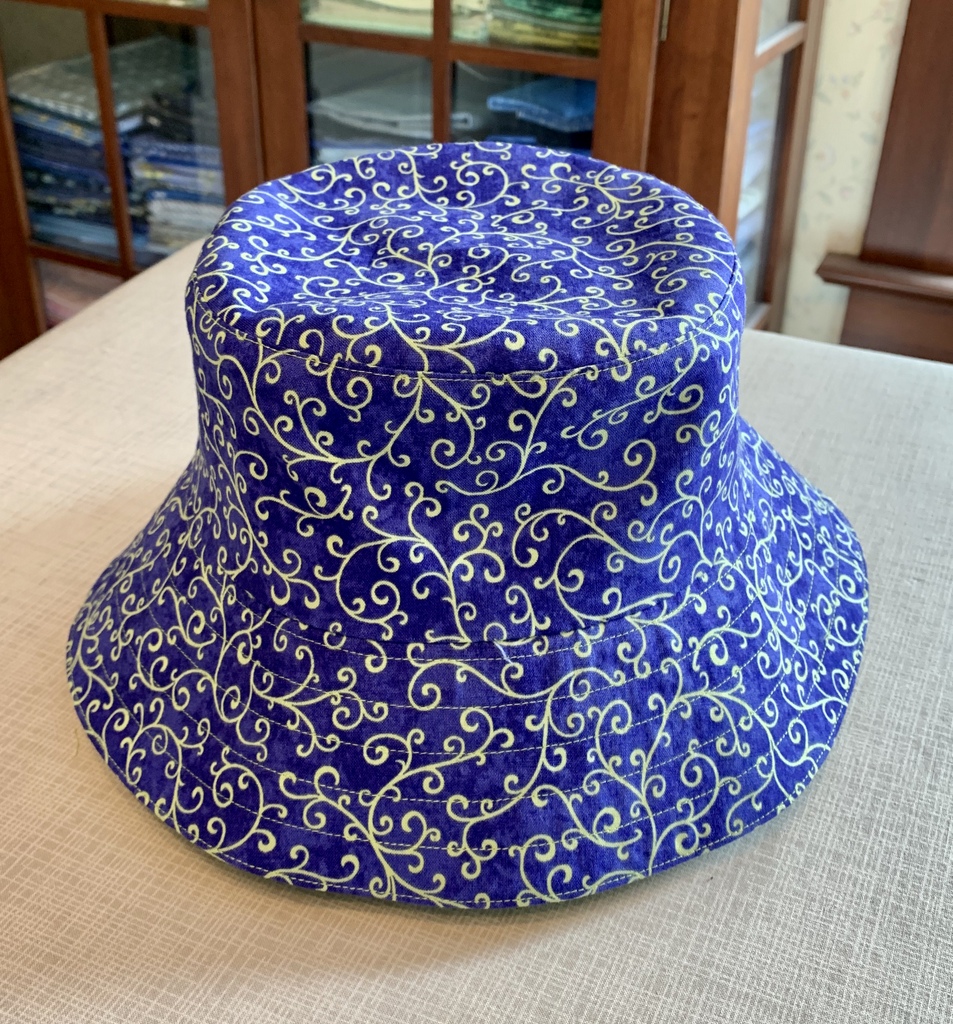 The multiple stitching lines around the brim are optional. I really like the effect of the contrasting thread. I chose a swirly dotted print in spring green for the lining: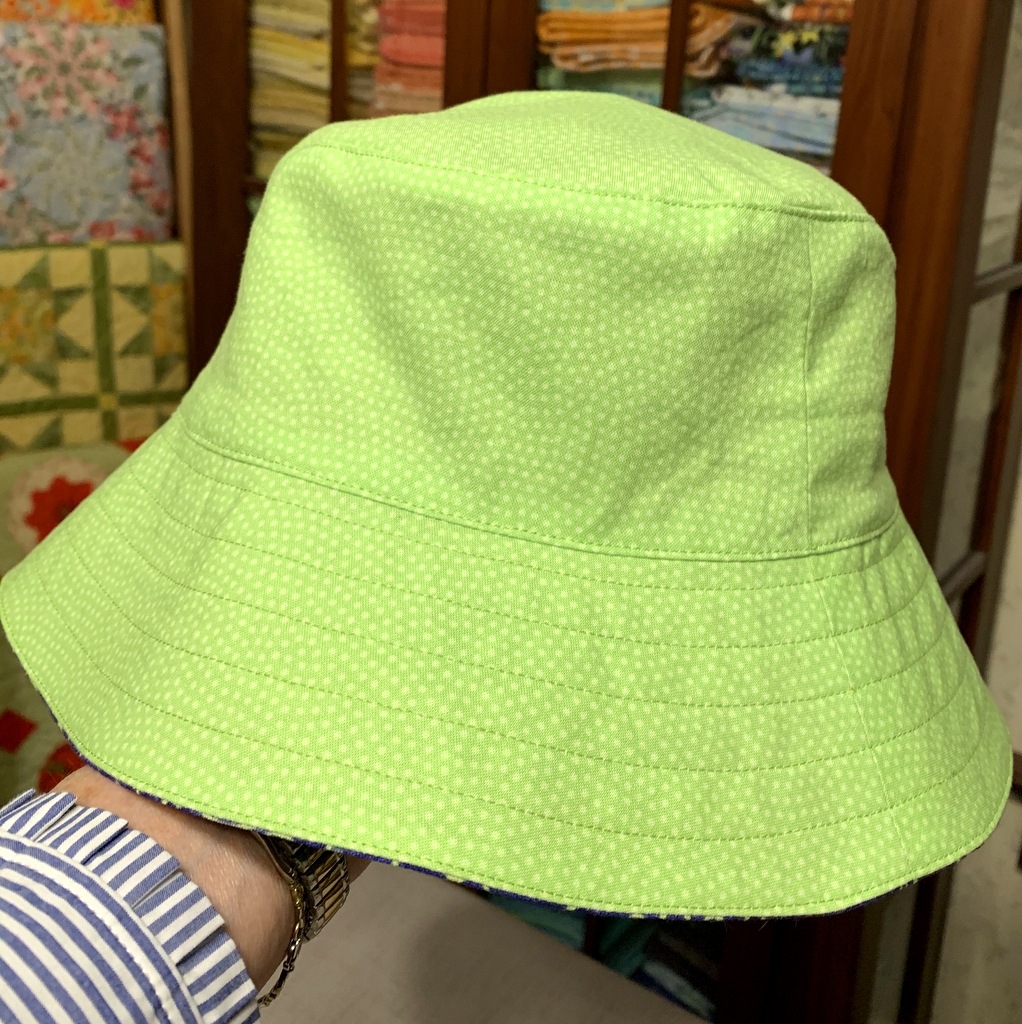 Oh, did I mention the hat is reversible? Two for the price of one!
It's easy to see why it's called a bucket hat: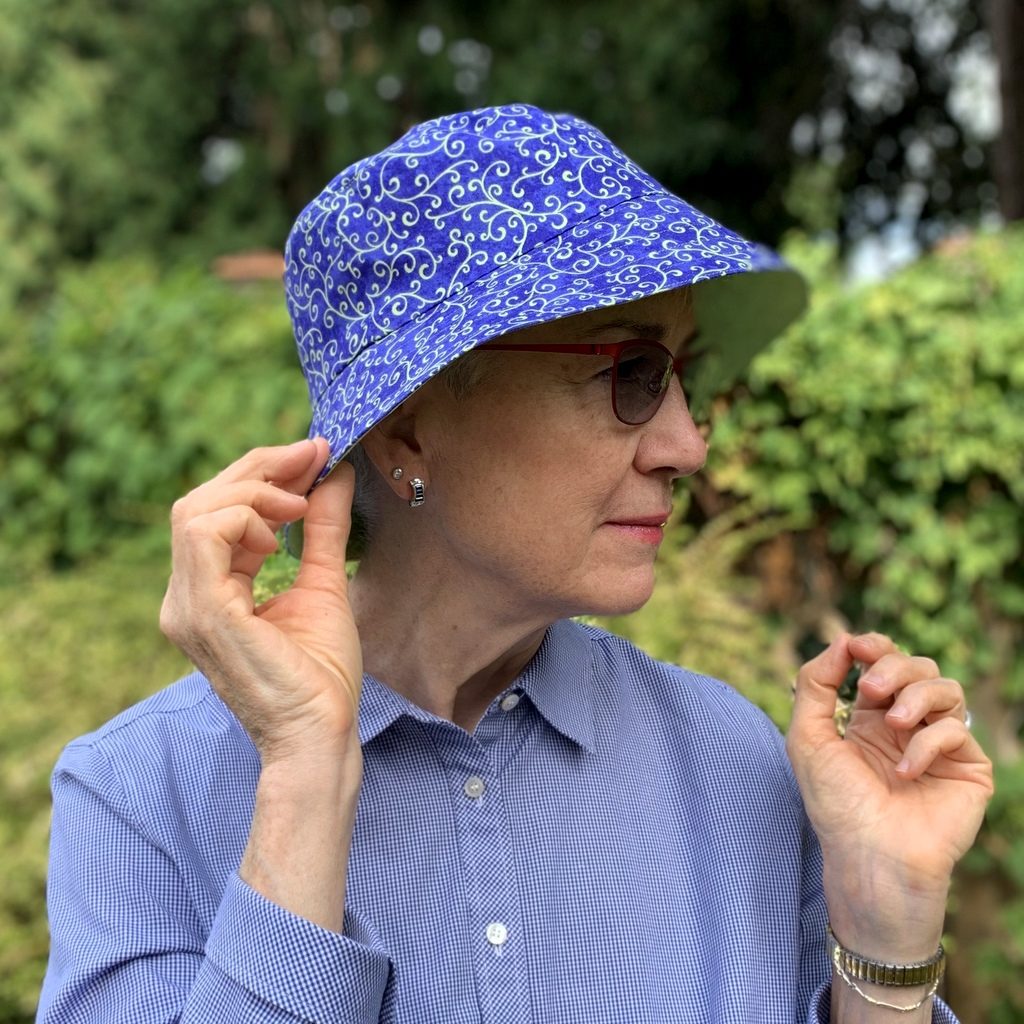 I interfaced the brim (an optional step) to give it more shape. It's fun to play around with the brim, flipping it up in the front or the back for a different look. Here it is with the front of the brim flipped up . . .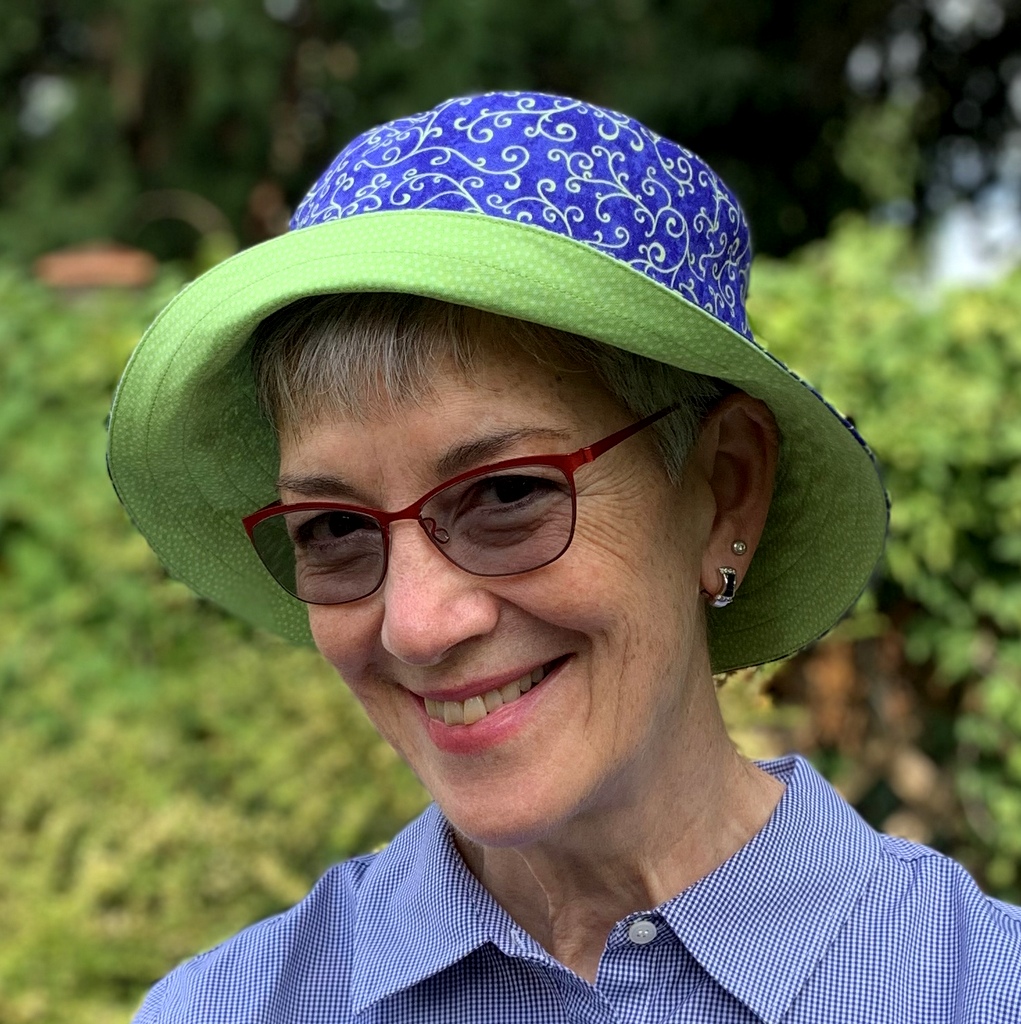 . . . and here is the reverse side with the back brim flipped up: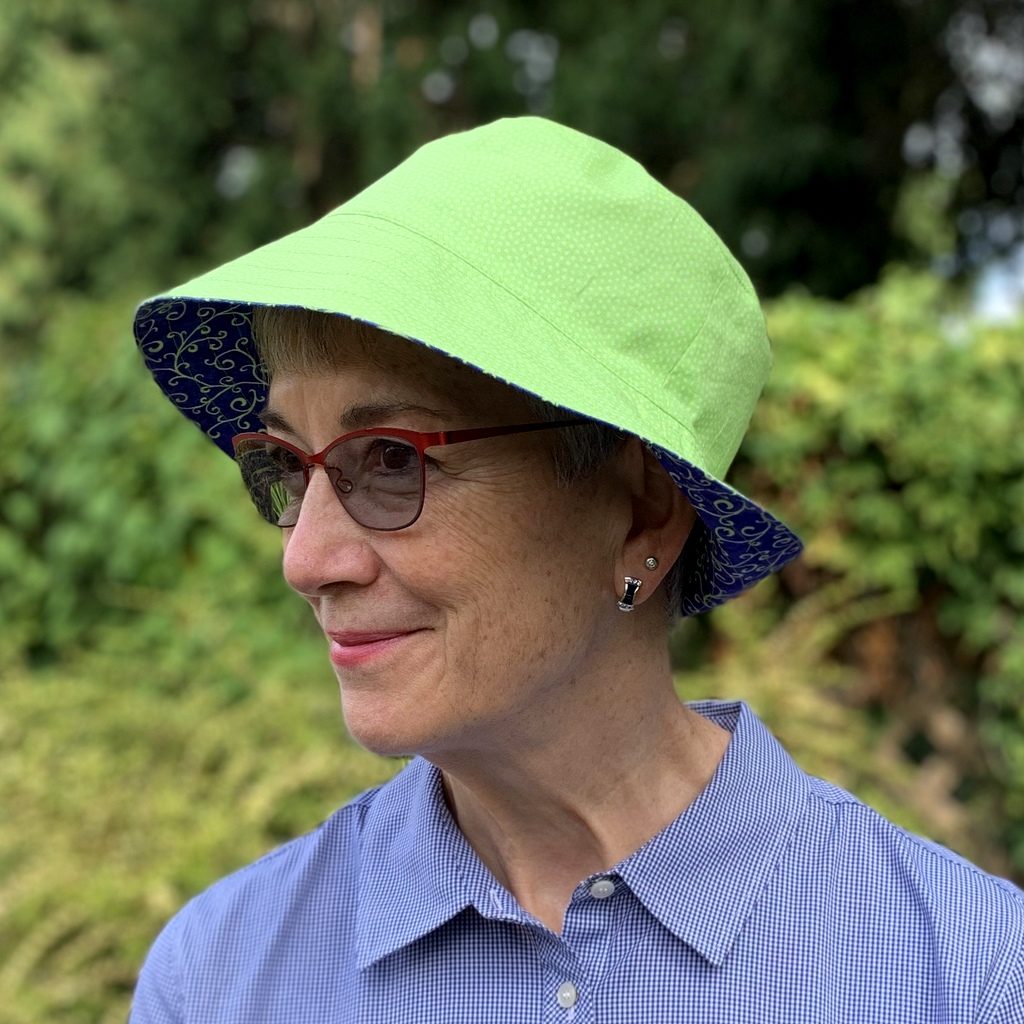 Now all I need is a matching face mask. (Kidding!)