. . . and here they are:
These join the six blocks, shown below, that I wrote about in my last post: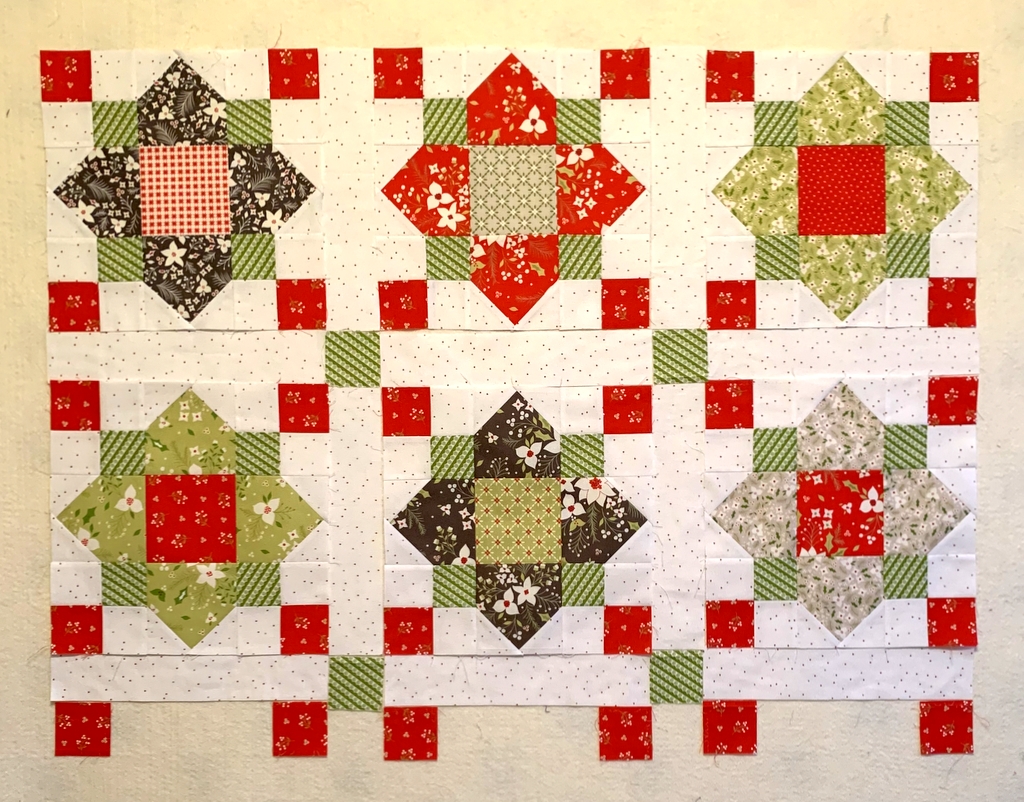 All the fabrics except the background are from Corey Yoder's "Holliberry" line for Moda Fabrics. The background is from Lori Holt's "Seasonal Basics" line for Riley Blake Fabrics.
Now that the second set is done, I'm playing with all 12 blocks on my design wall to get just the right distribution of color and value. Each time I think "This is it," I take another look and start moving blocks around again. Am I obsessing? Yes, but it's what I do.
Well, tomorrow is another day. With any luck, I'll arrive at a final setting and post it right here for all the world to see.