The borders are on my Christmas Quatrefoil quilt and I couldn't be more pleased: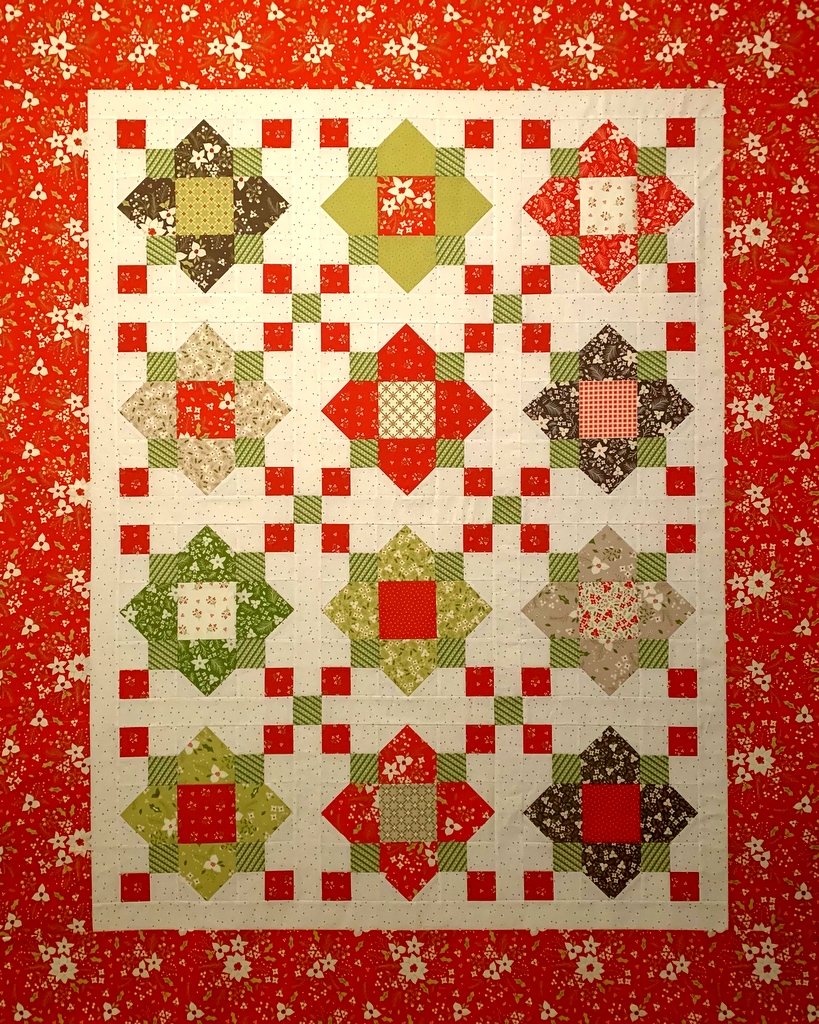 The inner border is a 2″ finished strip of background fabric to float the blocks. For the outer border I auditioned this red focus fabric and the same print in the light grey background. The grey print is lovely but it just wasn't bold enough. I was initially concerned that the red focus fabric would overpower the interior of the quilt but happily the individual blocks hold their own.
I think of this as my Christmas Quatrefoil quilt but this line of "Holliberry" prints by Moda is not overtly Christmas-y. The holly leaves and the pointsettia blossoms give it a Christmas vibe to be sure but the prints speak more to me of winter than holiday. What that means is that when it's quilted and bound, this quilt can take up rotation on the back of my sofa all winter long. I leave my outdoor icicle lights up until Valentine's Day, after all! I love the way they light up the porch and are reflected in the glass door and windows: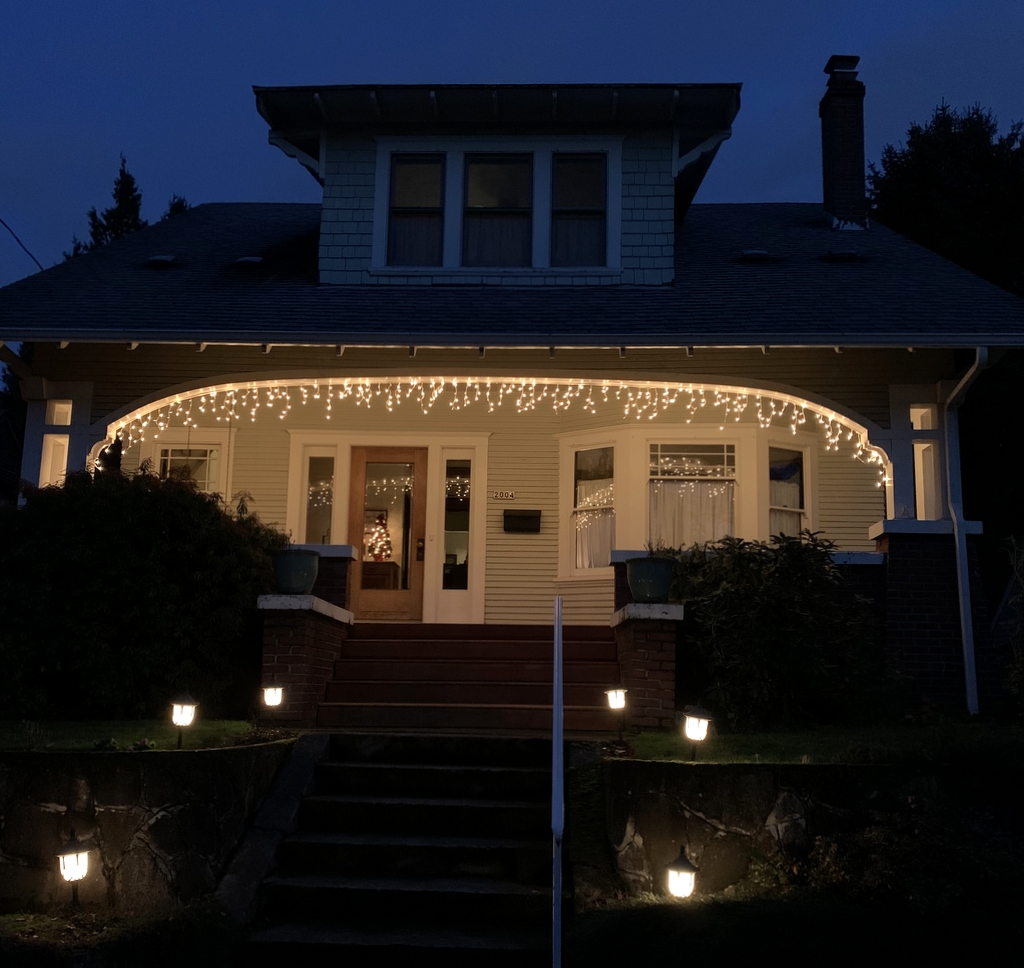 And you can also see my little tree on the sideboard by the front door. Here's a close-up: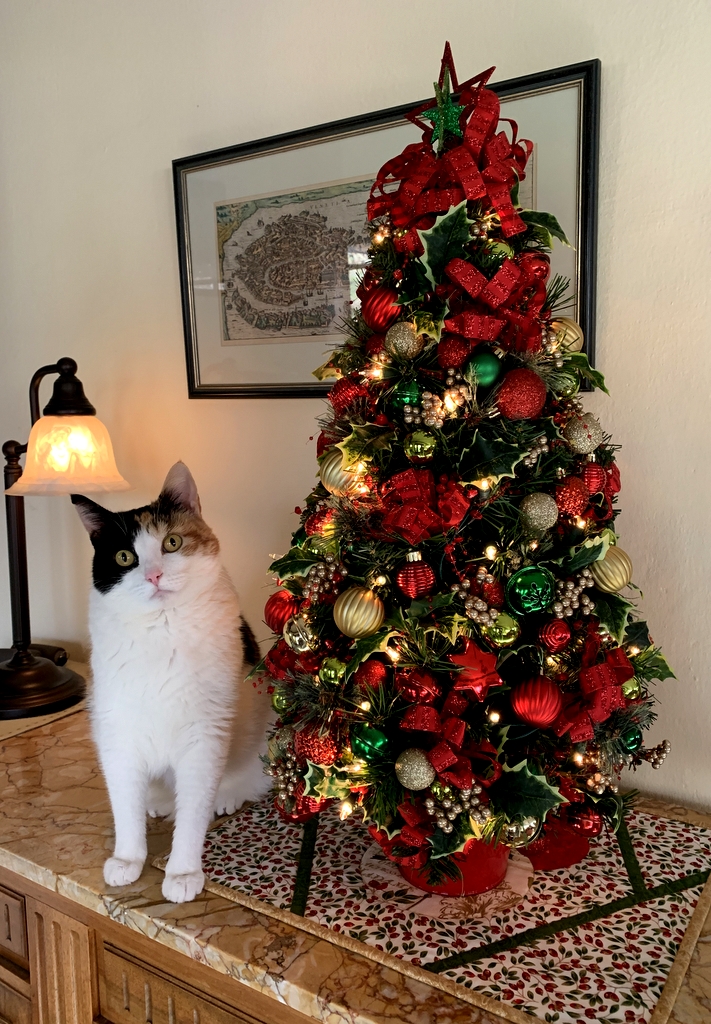 Princess Cordelia aka Coco is on her best behavior.
Tomorrow I'll make a pieced backing for my quilt top using some of the yardage I bought along with a set of precut 10″ squares. Wouldn't it be wonderful if I could get this quilted and bound before Christmas? I might reach out to a couple of my favorite local longarmers to see if they are working their magic this coming week. . .