Are these not the cutest oven mitts you've ever seen?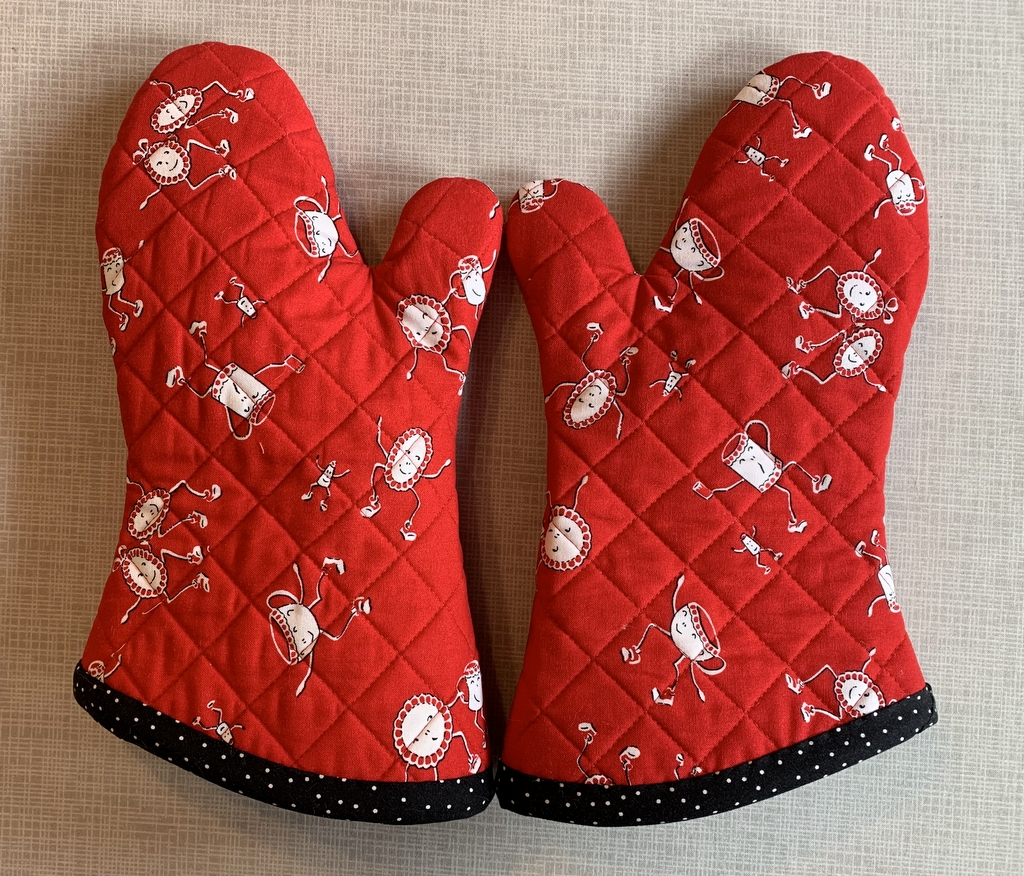 Last month, while visiting my twin sister Diane, we were commiserating on the sad state of our oven mitts. We have the same ones — we bought them years ago when we were together in a kitchen shop. They're in pretty bad shape but they're the best-fitting oven mitts we've ever found so we've just hung on to them. (The ones in the stores today are too darn big. I suppose they're meant to be one-size-fits-all but I swear they're made for ham-fisted cooks and chefs.)
I resolved to make a pair of oven mitts for Diane when I got back home as a thank-you gift for the marvelous hospitality she and her husband Ed bestowed on the Dear Husband and me over the two-plus weeks we spent with them at their home in Georgia over Thanksgiving. I finished the mitts last week and popped them in the mail. Since then I've been waiting (im)patiently for Diane to receive the mitts so I could show them to you. They arrived today — finally!
Diane's kitchen has accents of red so I chose this darling Michael Miller print that's been in my stash for a few years. I traced around my old oven mitt to make a pattern out of freezer paper: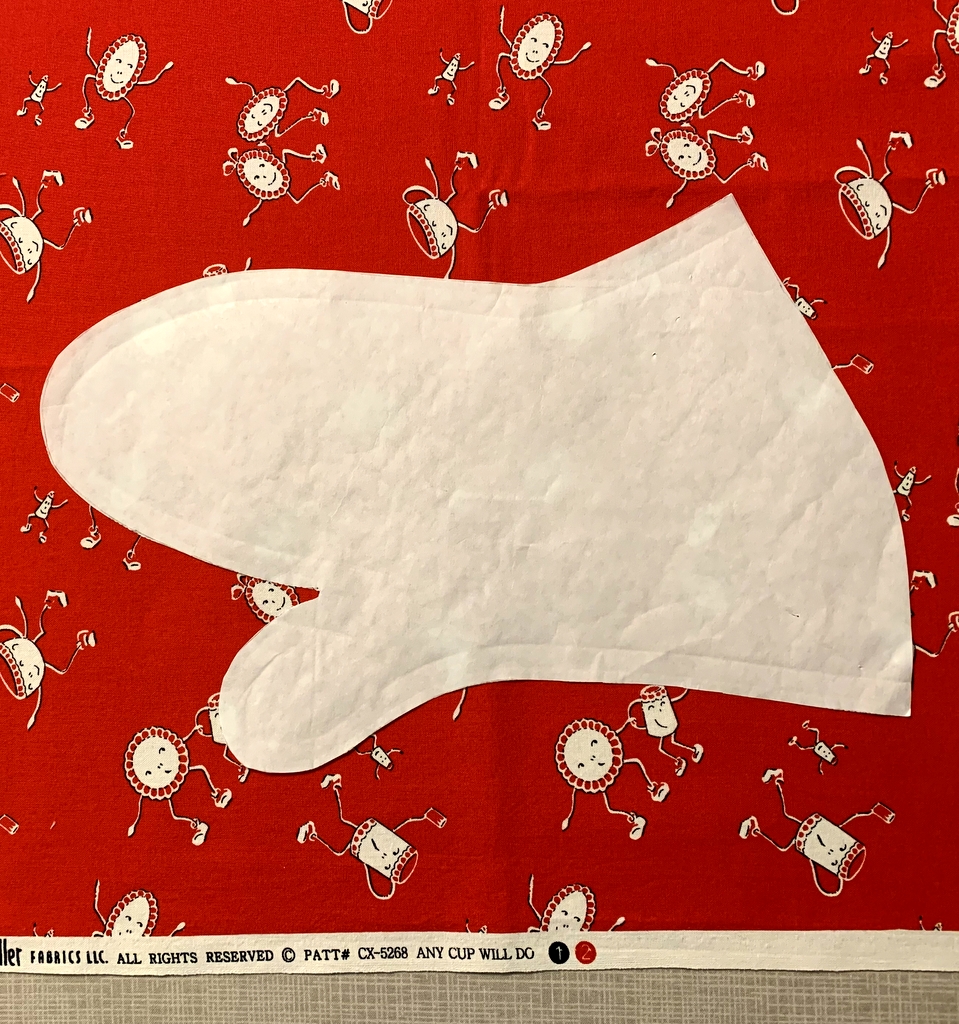 I looked at several tutorials online and combined what I thought to be the best features. Interestingly, the patterns that accompanied the tutorials also make oversize mitts. I like the lines and fit of mine so much better!
Diane started her holiday baking today — that's Ina Garten's recipe for Salty Oatmeal Chocolate Chunk Cookies on the cookbook holder — so her new oven mitts have already been put to the test: