First things first: Happy New Year, friends! May 2021 exceed your expectations in every way.
Now on to the next good thing: 'Tis the Season, my quilt made with the Missouri Star Quilt Company's Quatrefoil pattern, is a wrap! Take a look: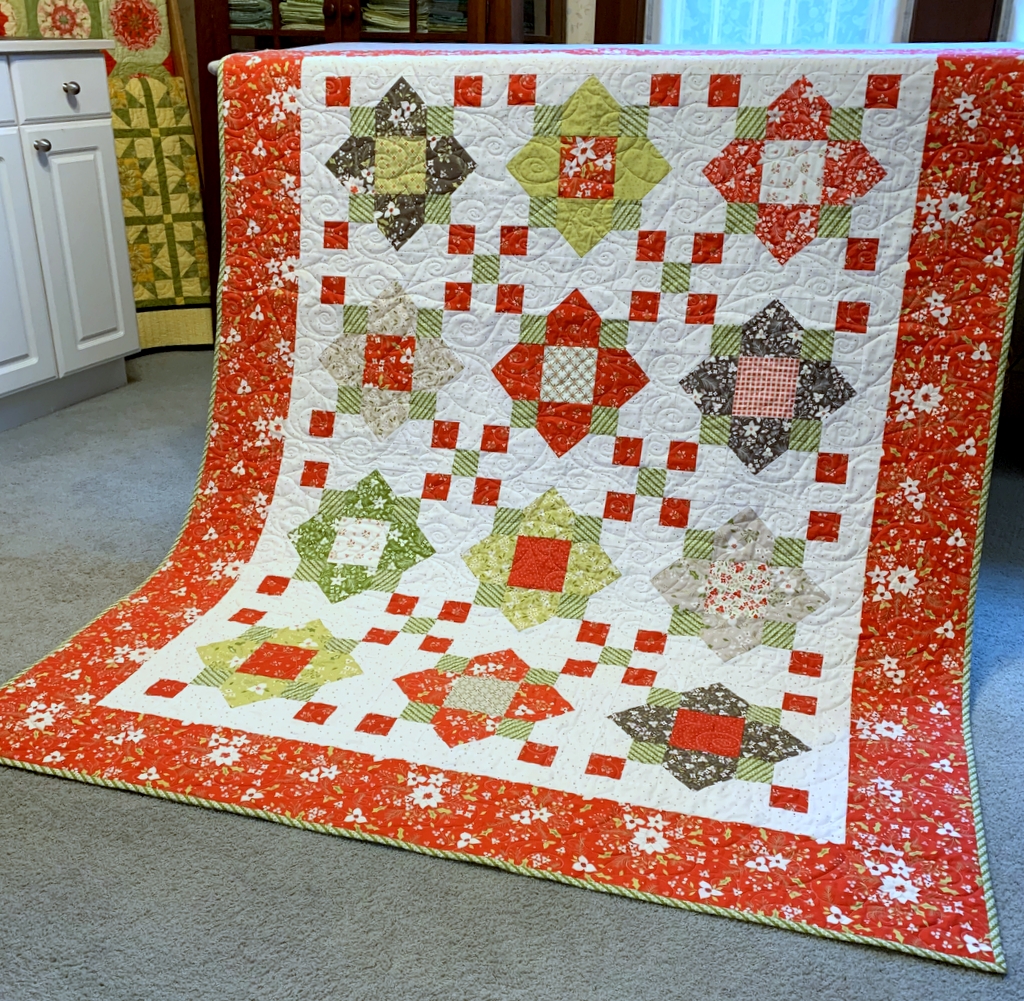 The quilt was officially completed on New Year's Day but it was dark by the time I'd stitched the label on so I had to wait till today to take photos. Indoor shots only, I'm afraid; it's January in Portland (need I say more?).
There was never a doubt in my mind what fabric I would use to bind this quilt: it absolutely had to be the green diagonal stripe in Corey Yoder's "Holliberry" line. I tried a new-to-me way of applying the binding: it's single-fold rather than the traditional double-fold. I've been wanting to try this method since hearing my friend Pam Raby of Loved to Pieces sing its praises when she was on the Quilt Show with Ricky Tims and Alex Anderson last July.
Oh my. Mitering the corners was a breeze! There's much less bulk, and the corners lie nice and flat. Feel free to inspect mine: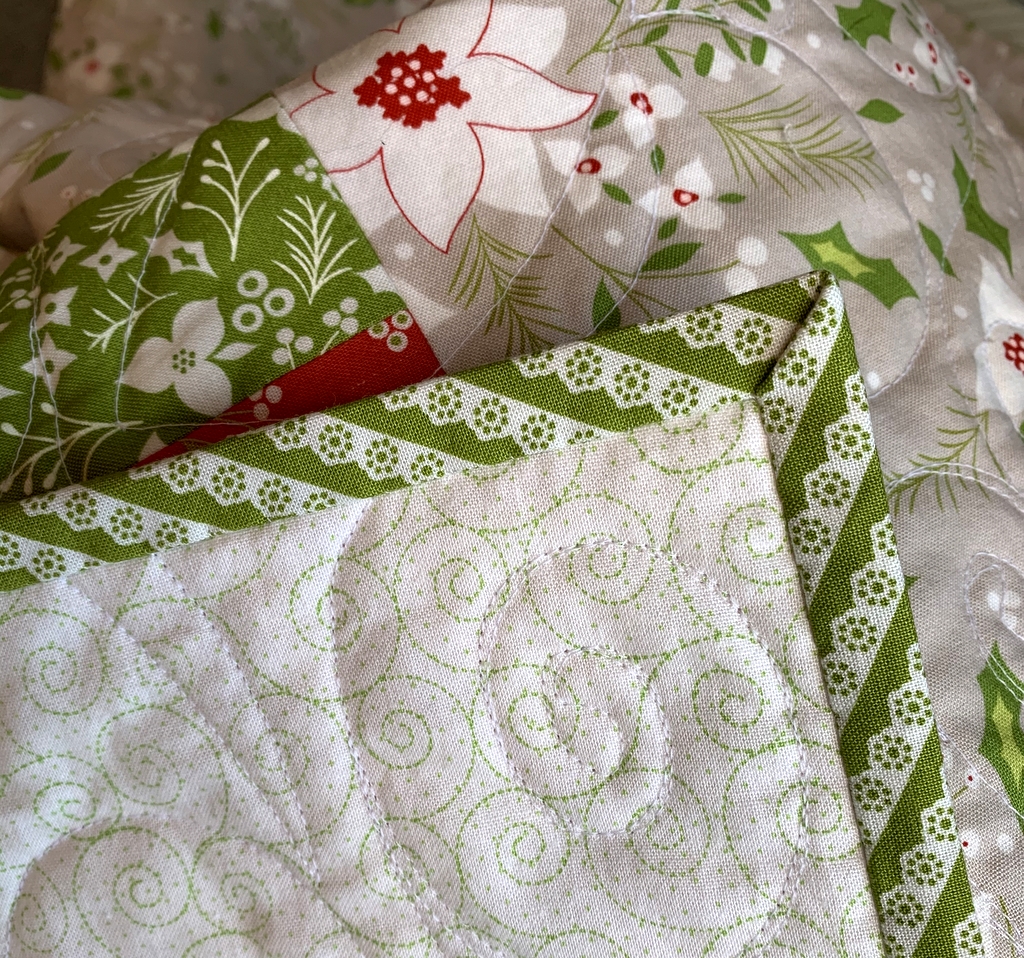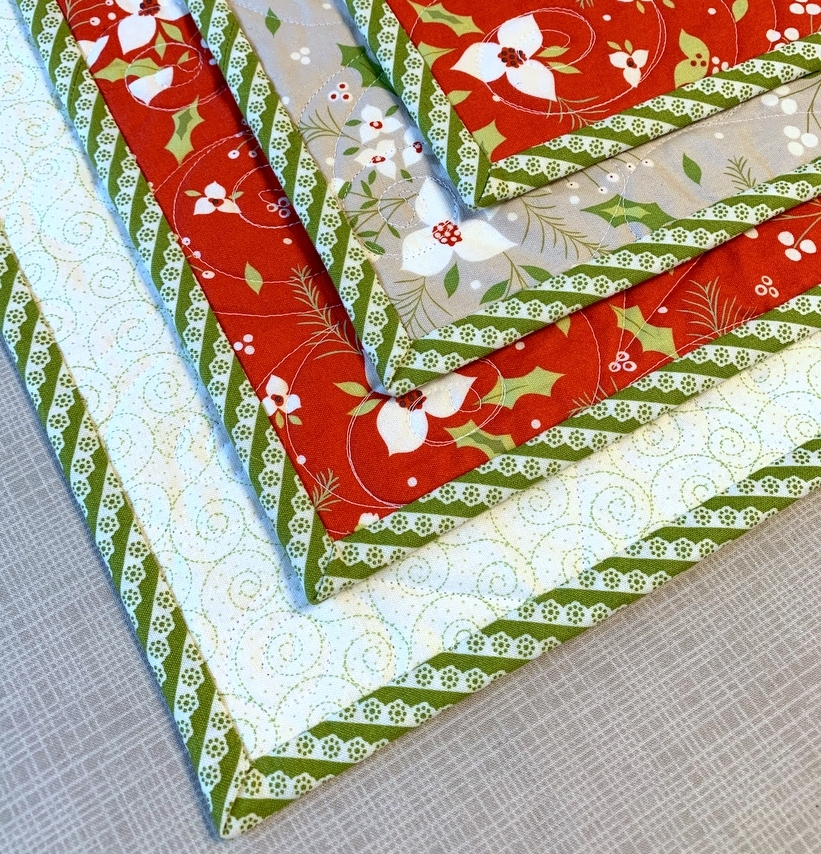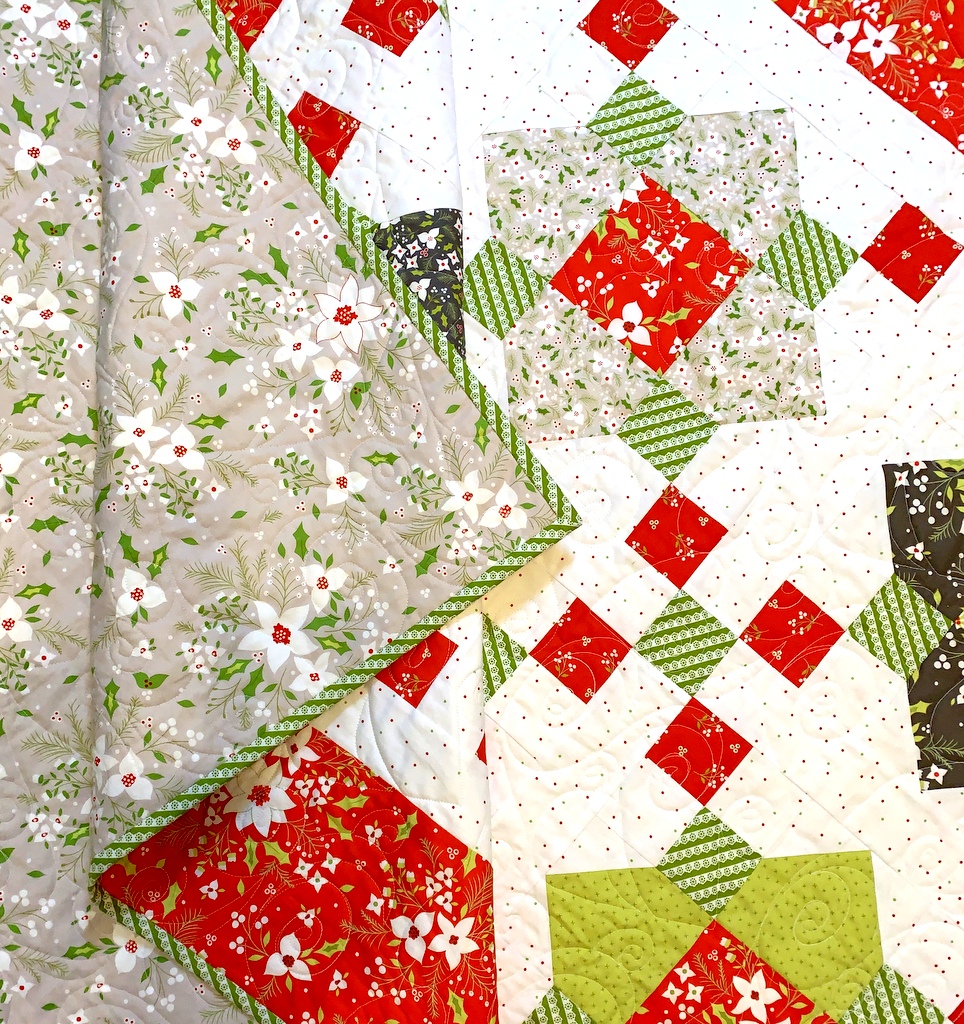 For the label I made an inset circle and then enclosed it in another circle: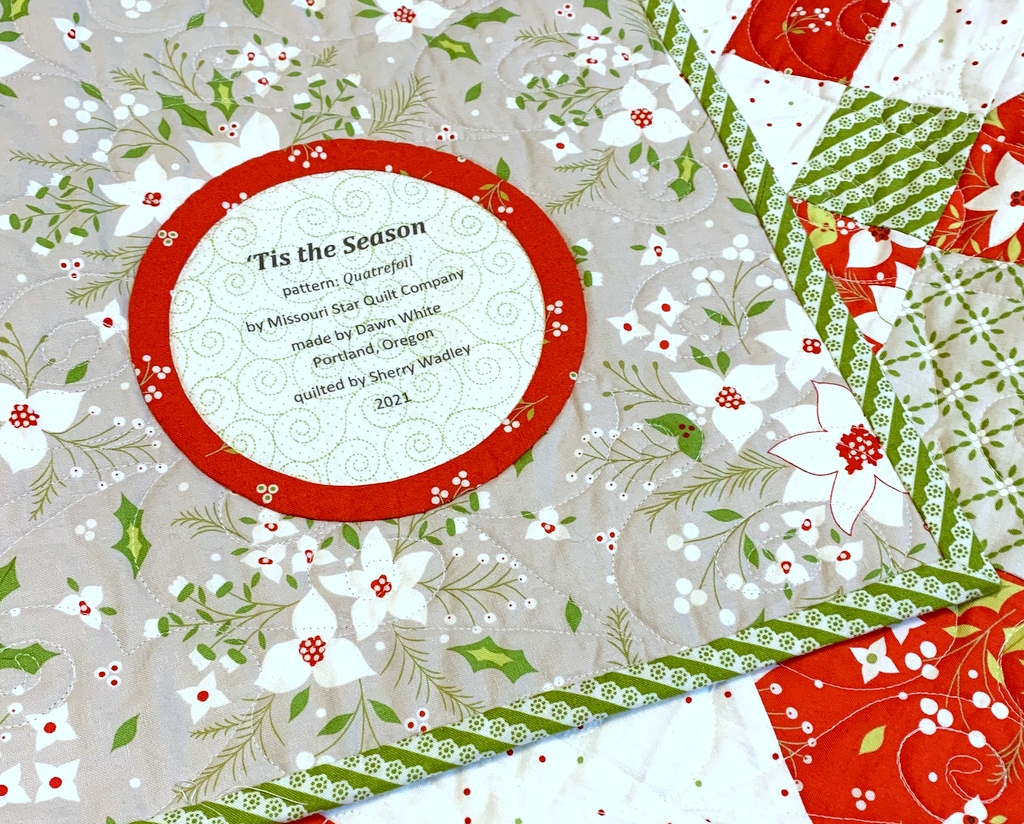 Here's a look at the back of the quilt: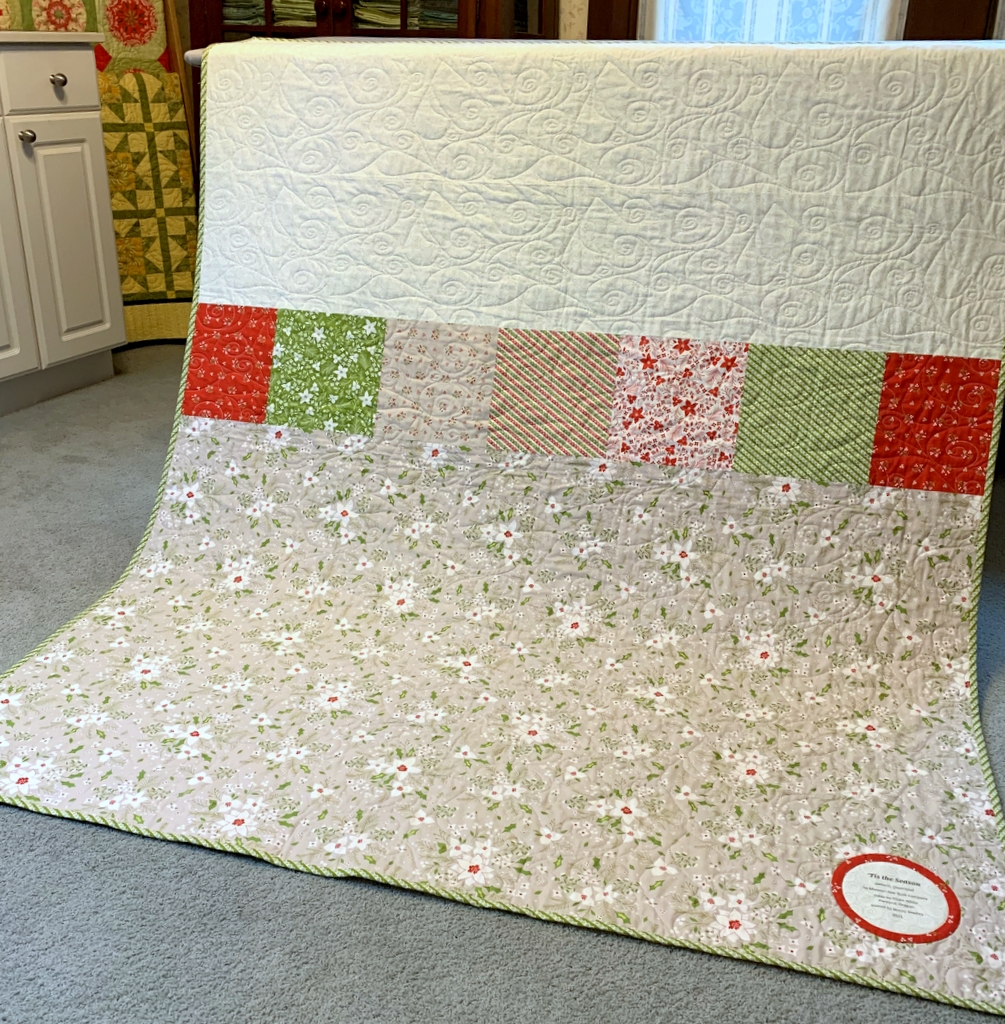 Since I love the crinkly look and feel of a laundered quilt, 'Tis the Season went into the washer and dryer after these pictures were taken. Now here it is, still warm from the dryer, on the back of the couch, where it will take up residence for the time being:
'Tis still the season as far as I'm concerned!