And just like that, I have a finished quilt top:
I am loving it with the addition of the borders! I started with a half-inch strip of a print from my stash that is not part of the "High Street" line and then added a six-inch strip from the line that was not intended for the border at all.
Let me explain.
After starting this quilt with a Jelly Roll — 40 2½" strips of the entire "High Street" line of fabric — it occurred to me I might want to add borders. Having no yardage on hand, I did a search of the Internet and came up with one of the large florals that I thought would be perfect. I also found a small-ish floral print on a grey background that I thought would work nicely on the back. (I felt really lucky to find any yardage at all because "High Street" was very popular when it came out several years ago; there's not much for sale anywhere now.)
Here's a close-up of the two pieces I found: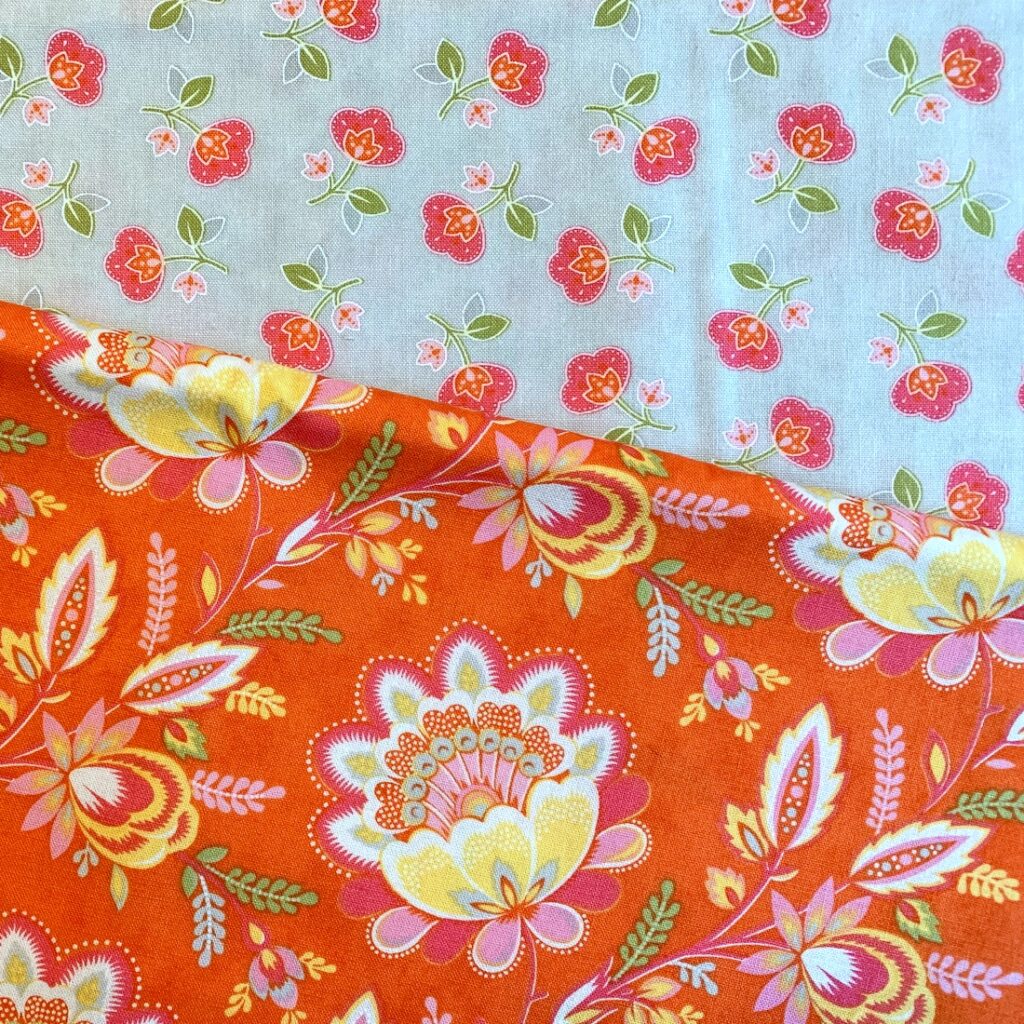 Mercy! Given how busy the interior of the quilt turned out to be, can you imagine what it would look like surrounded by that large tangerine floral? Let's not even go there!
When I auditioned the grey floral, I was amazed to see that it actually calmed down the busy-ness of the interior. At least that's how it seems to me. Do you agree?
Here's a close-up of the half-inch accent strip:
It reads as a solid from a distance but up close you can see it adds a subtle touch of texture against the striations in the grey containment border and the blossoms in the outer border.
The quilt top, now measuring 56½" square, is based on the free pattern Tea Time in Bali by Larene Smith. Initially I was toying with the idea of naming my quilt Ice Cream Social because the fabrics remind me of rainbow sherbet and fruit sorbets. They still do but the name doesn't seem to fit anymore with my revised layout. What do you think of Tea Time on High Street?