Here's a sneak peek at the quilting on my latest quilt, Tea Time on High Street. After seeing a photo of a quilt Karlee at SewInspired2Day quilted with the motif "Soho" by Urban Elementz, I asked her to use it on my quilt, with what I think are spectacular results: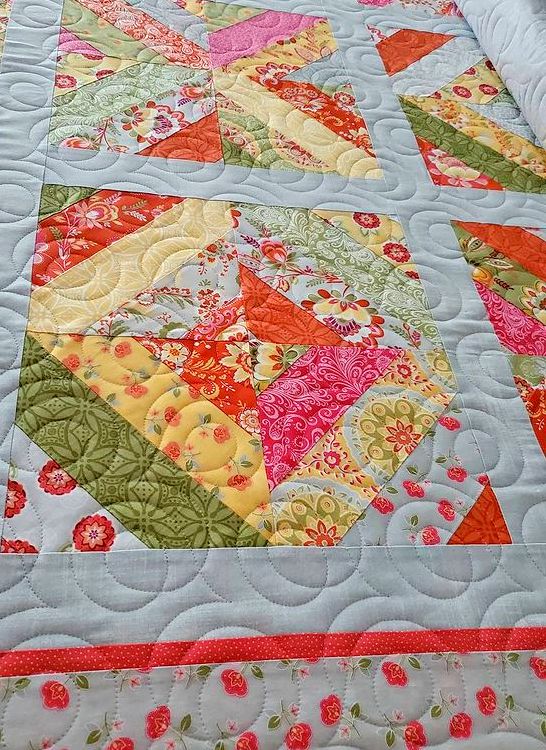 Karlee posted this shot on her Instagram account this afternoon and I nearly swooned! The lines on my quilt are so angular that I wanted something with loops, and this pattern is just what I was looking for: modern and a little edgy, with the added bonus of being a design with uniform spacing that would tame the bias edges on all those blocks.
My quilt will be ready to pick up tomorrow. I can hardly wait to see it! You can be sure I will be posting more photos as soon as the quilt is back in my possession. I'm thinking it needs to be bound in the same tiny dotted print I used in that half-inch contrast border. Yes?