Are you ready for more shots of my latest quilt, Tea Time on High Street, now that it's back from the quilter? I can't wait to show you!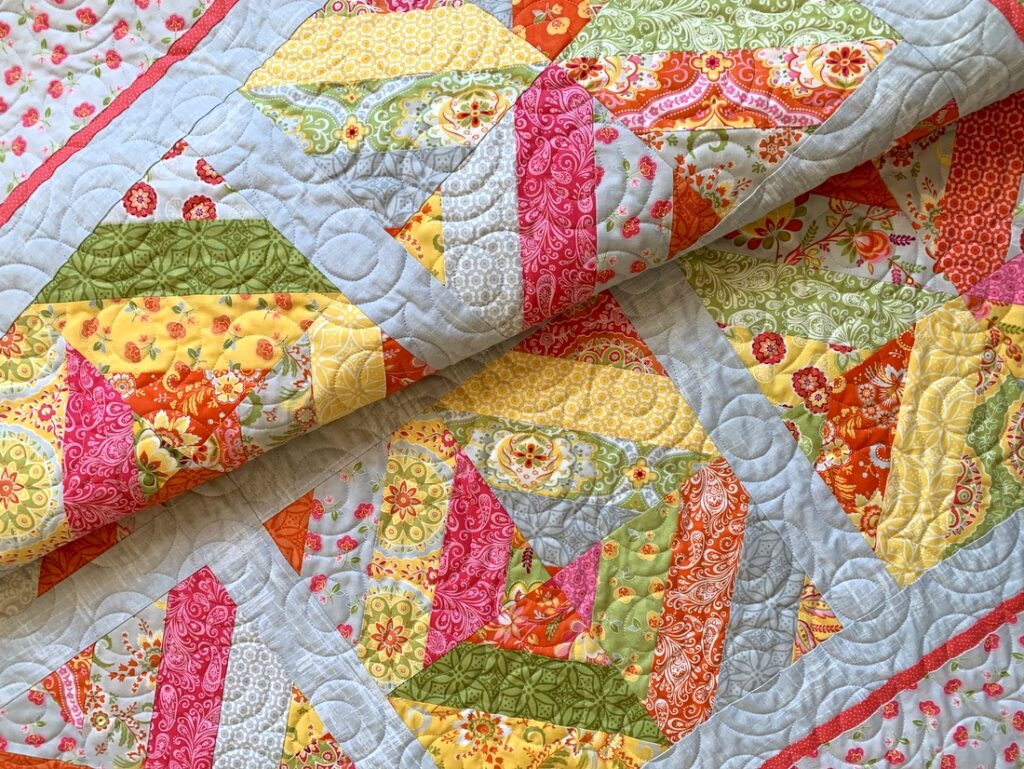 Although initially unsure about this quilt as I was putting the blocks together (I really struggle making scrappy quilts), I have come to love it more every step along the way.
Take a look at the quilting motif: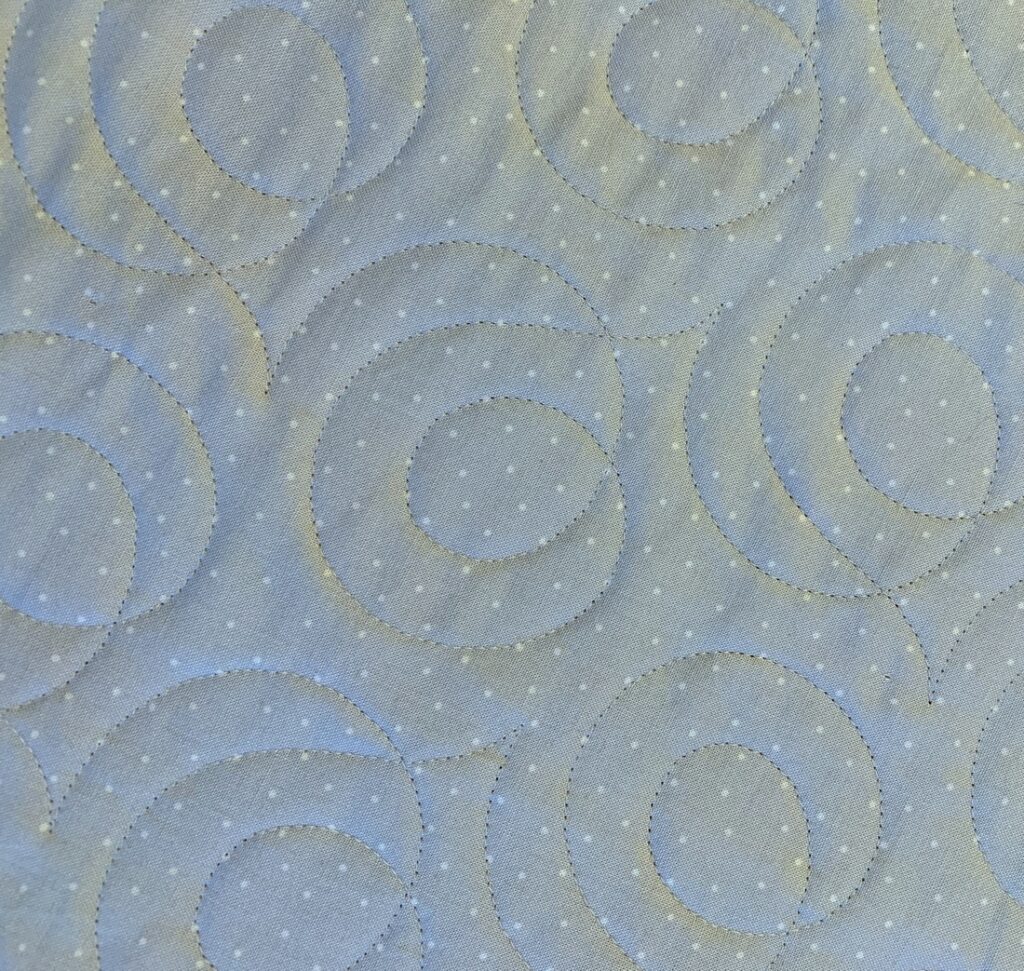 Doesn't it remind you of swirls of steam coming up from a hot cup of tea? That may be a bit of a stretch but it tickles me to think of it that way.
Here's a look at the trimmed quilt, now measuring 55″ square: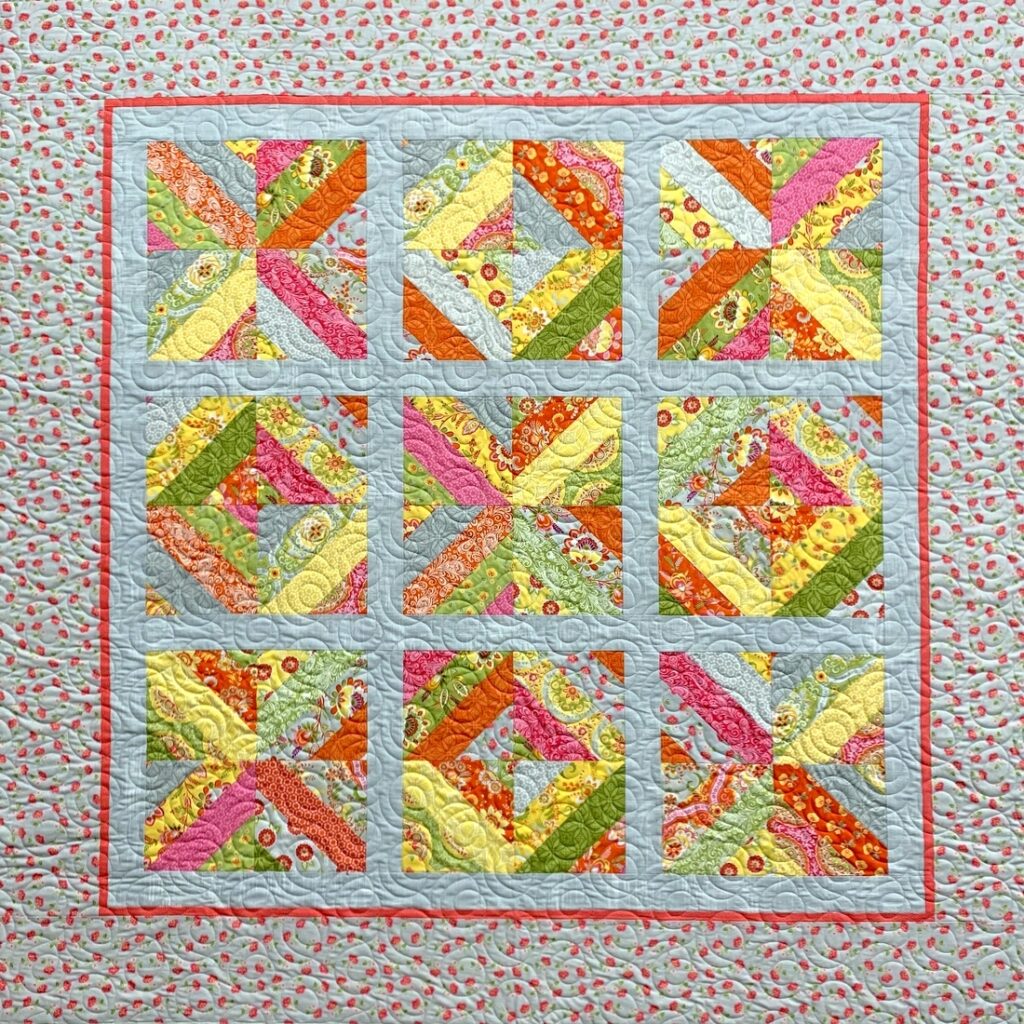 I appreciate how the loops and swirls soften the straight lines in the quilt. It was quilted by Karlee of SewInspired2Day with an edge-to-edge design called "Soho." I asked Karlee to use a pale grey thread so the quilting would blend into the background. The scale seems just right to me, adding texture without being too busy.
For the backing I sandwiched a row of leftover blocks between a pale grey polkadotted fabric from my stash. The grey fabric reads as a solid and really allows the quilting motif to stand out without being overpowering:

Confession: I had to stifle the impulse to head to the fabric store for some yellow fabric, which would have been my first choice for the backing. I could have used several smaller pieces of yellow from my stash but the front is so scrappy I wanted the back to be calm.
Here's a close-up: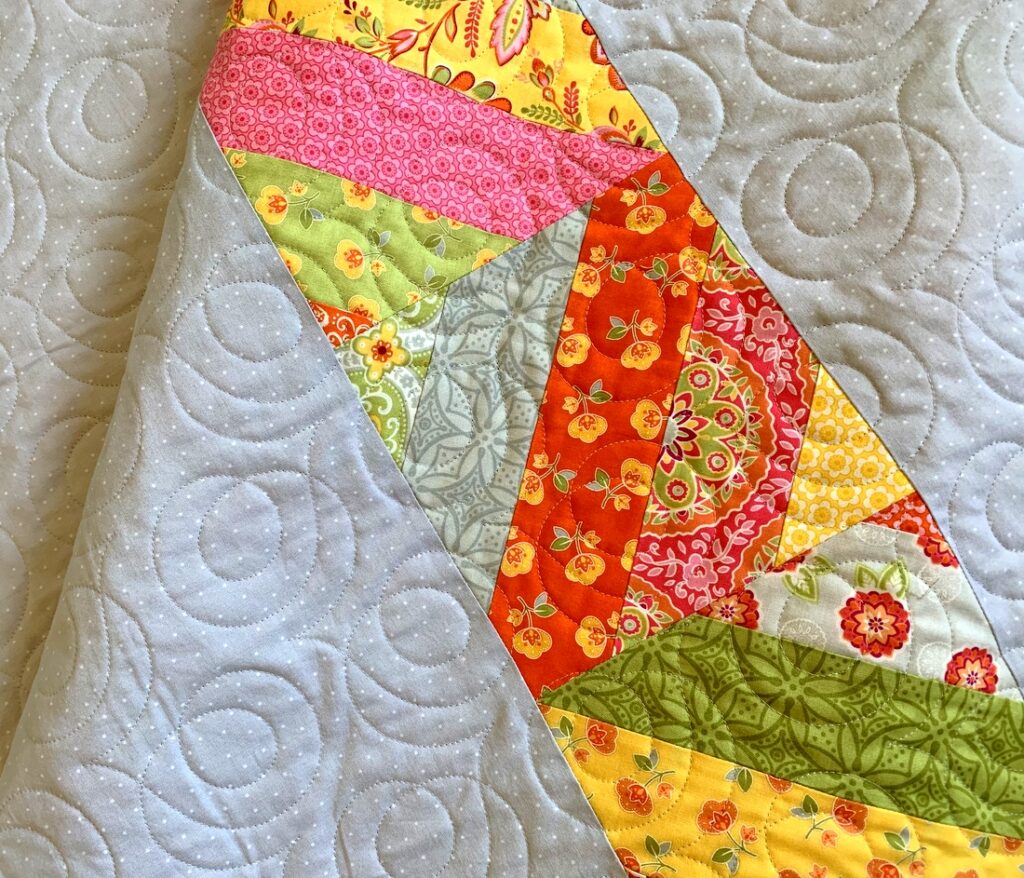 Now it's on to the binding and label. If you've been following my progress on this quilt, you know I'm going to bind it in the same bright coral dotted fabric I used as a narrow border: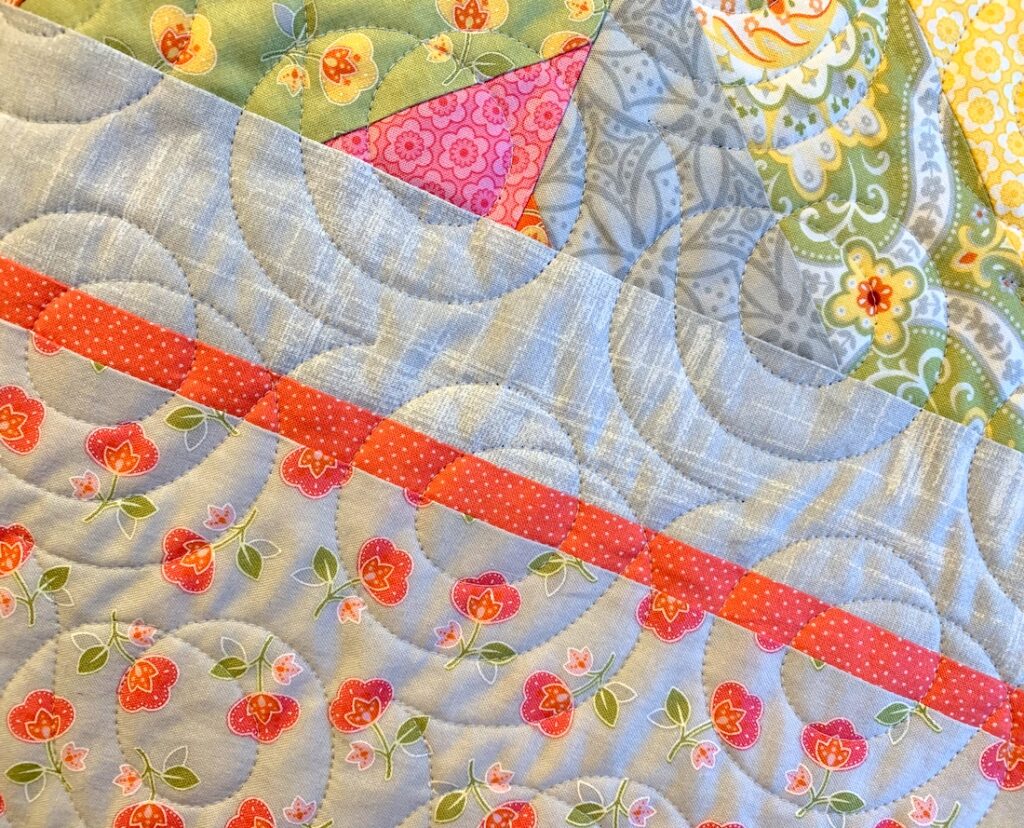 I think it will frame the quilt nicely. Even though there's a lot of grey in this quilt, it still has a happy feel. And wouldn't you feel happy if you were sipping tea at a stylish tea shop on High Street in London?