I have been saved by a quilter 2500 miles away! Nancy L. of Irwin, Pennsyvania read yesterday's post in which I wrote about my delight at finding an online quilt shop in the Midwest that had a piece of older fabric I needed to finish a quilt project. My delight was supplanted by disappointment when the shop notified me it didn't have the fabric in stock after all. When I woke up this morning and looked at my email, there was a message from Nancy telling me she has a third of a yard of this fabric that she is willing to send me. Oh Happy Day!
Not only is the fabric already in the mail, Nancy even sent me the tracking information! If the US Postal Service does its job, those precious inches of currant red fabric will be in my eagerly waiting hands by Friday. I could have made do with another cut of fabric but I had my heart set on using the same red that's in the center of this kaleidoscope quilt: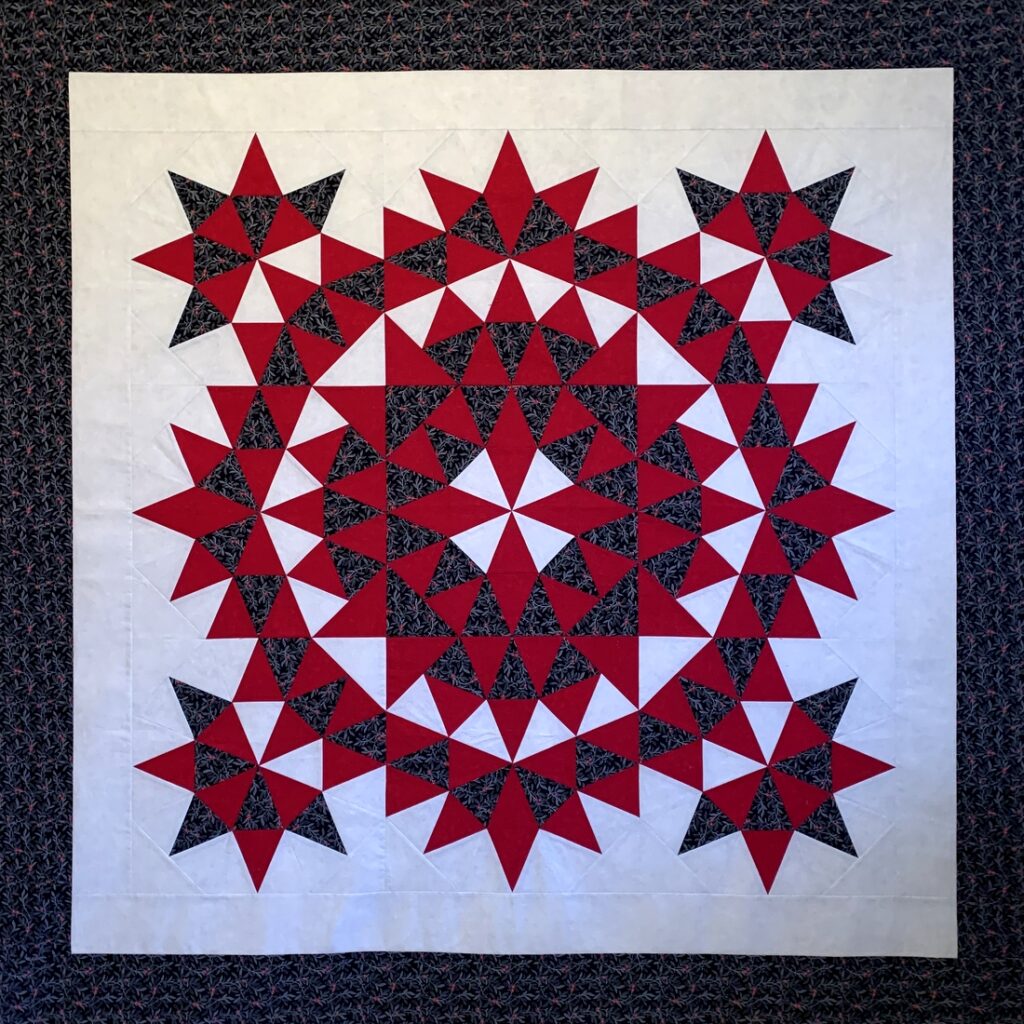 The piece that Nancy is sending me will be used as a narrow flange between the outer border and the binding. Thank you, Nancy, from the bottom of my heart.
Aren't quilters the best people?!