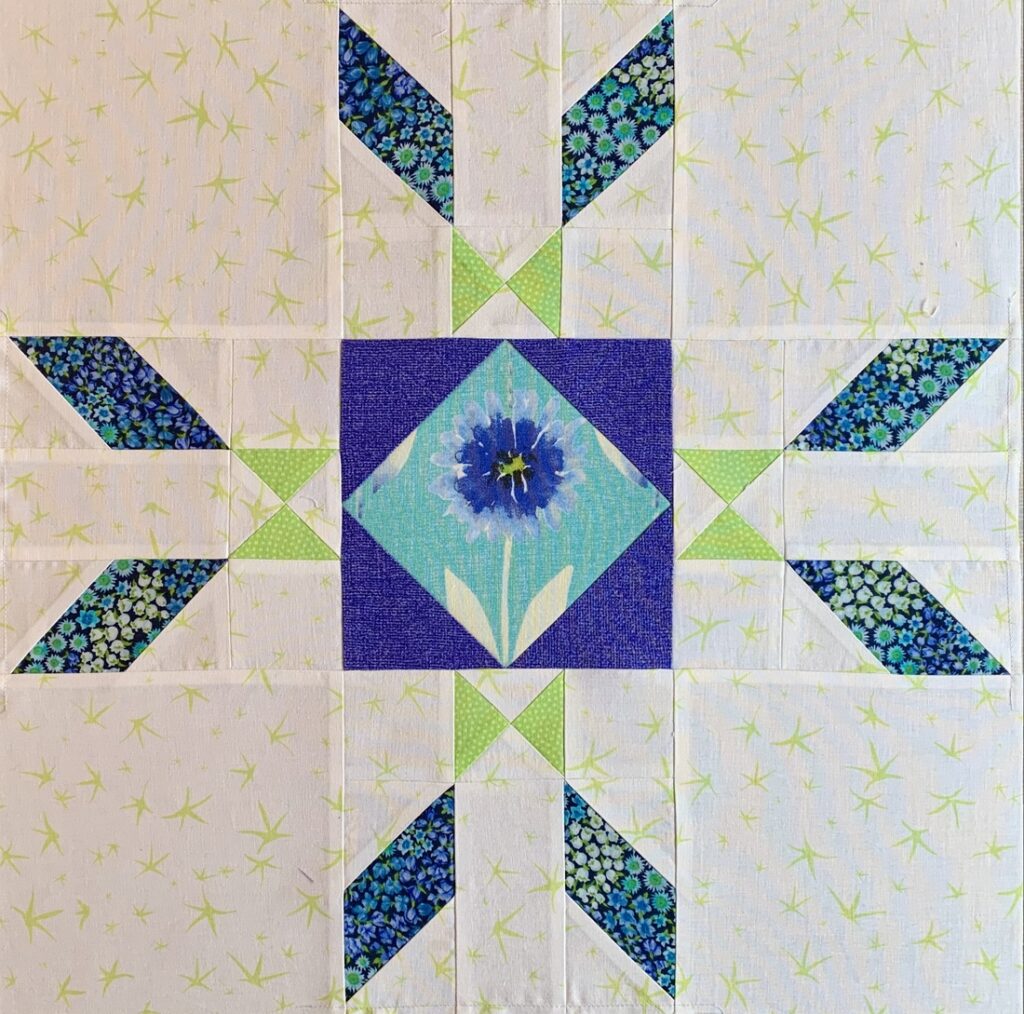 Now that I've finished making this traditional Chicago Star quilt block, I can't get the song "Chicago (That Toddlin' Town)" out of my head. It reached the pop charts in 1957 when Frank Sinatra released his version but the song is much older than that. The sheet music was published in 1922, with music and lyrics by a fellow named Fred Fisher.
Nobody seems to know what "toddlin'" means. Apparently a dance called the Toddle was popular at the time the song came out but to toddle can also mean to saunter. No matter. Sinatra sings it well.
The quilt block is even older than the song. Directions for the Chicago Star were published in the late 1800s by the Ladies' Art Company, a mail order catalog for quilt patterns. I was amazed to learn the company was in business from sometime around 1895 until the 1970s. If you happen to own the third edition of Barbara Brackman's Encyclopedia of Pieced Quilt Patterns published in 2020 by the Electric Quilt Company, you'll see a version of Chicago Star on page 203.
When I saw the square-in-a-square design in the center of the block, I knew I'd put a fussycut image in the center. I especially like how well the image plays with the background fabric, a print from Victoria Findlay Wolfe's 2017 "Light Work" collection for Marcus Fabrics.
I'm not sure where I'm going with this block but I'm having fun.