Step 1: Spot a new line of fabric, "Jungle Paradise," by Stacy Iest Hsu for Moda:
Think to yourself: "I must make something with these fabrics!" Even though you rarely buy pre-cuts, order a layer cake — 42 10″ squares representing every fabric in the line.
Step 2: Spot a free pattern on Instagram called State Fair by Melissa Corry:
Think to yourself: "Wouldn't those jungle fabrics look great in this pattern?" Decide then and there to make this quilt using those fabrics. Download and print the pattern.
Step 3: Find the perfect background fabric, a pale grassy green blender ("Cotton Shot" by Amanda Murphy for Benartex Fabrics).
Step 4: Make a few test half-square triangles (HSTs), which will finish at 4″ square . . .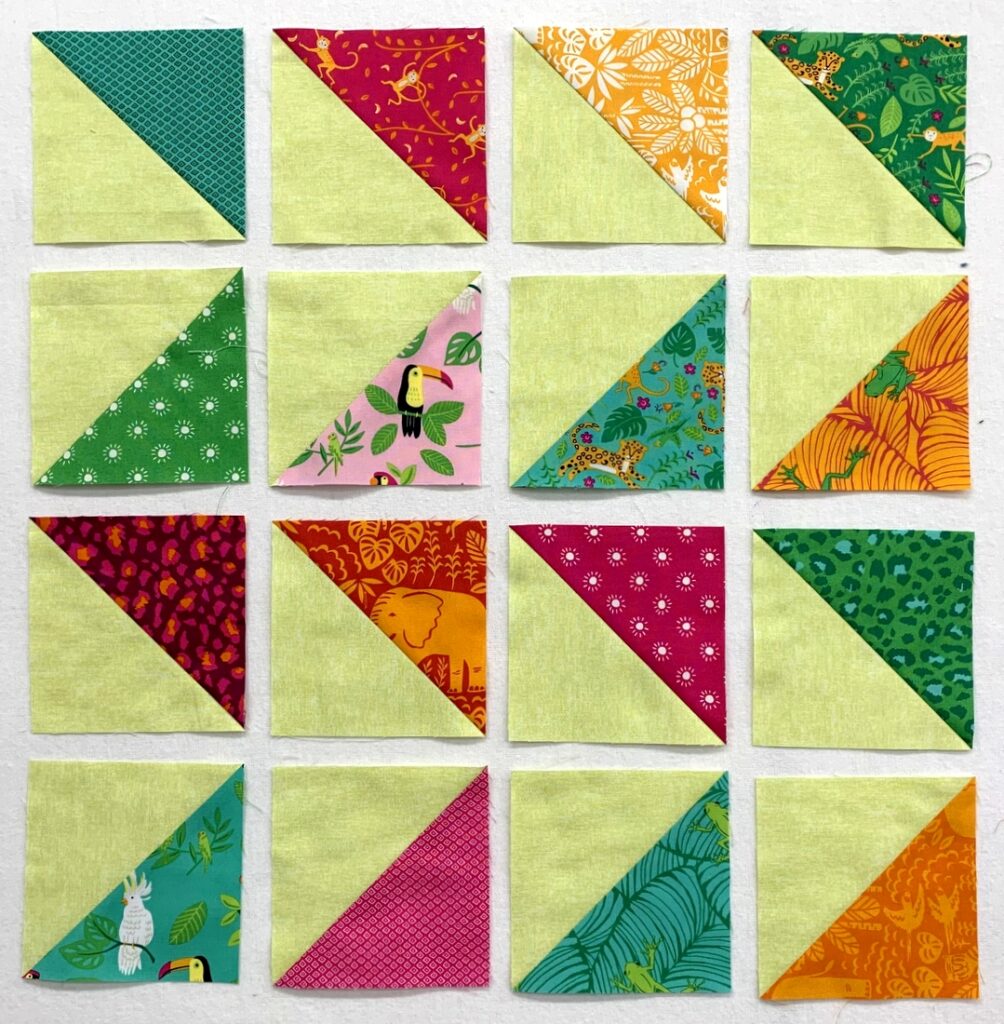 . . . and play with possible pinwheel combinations: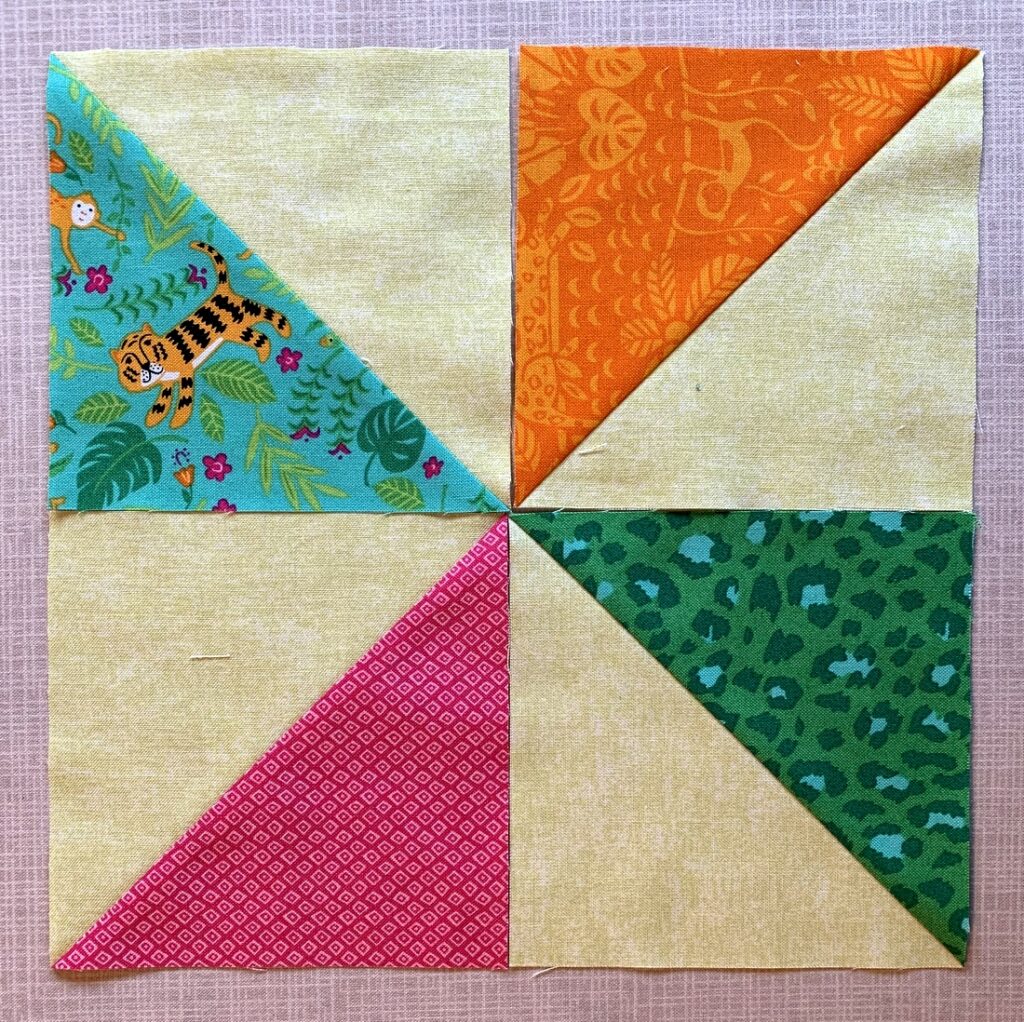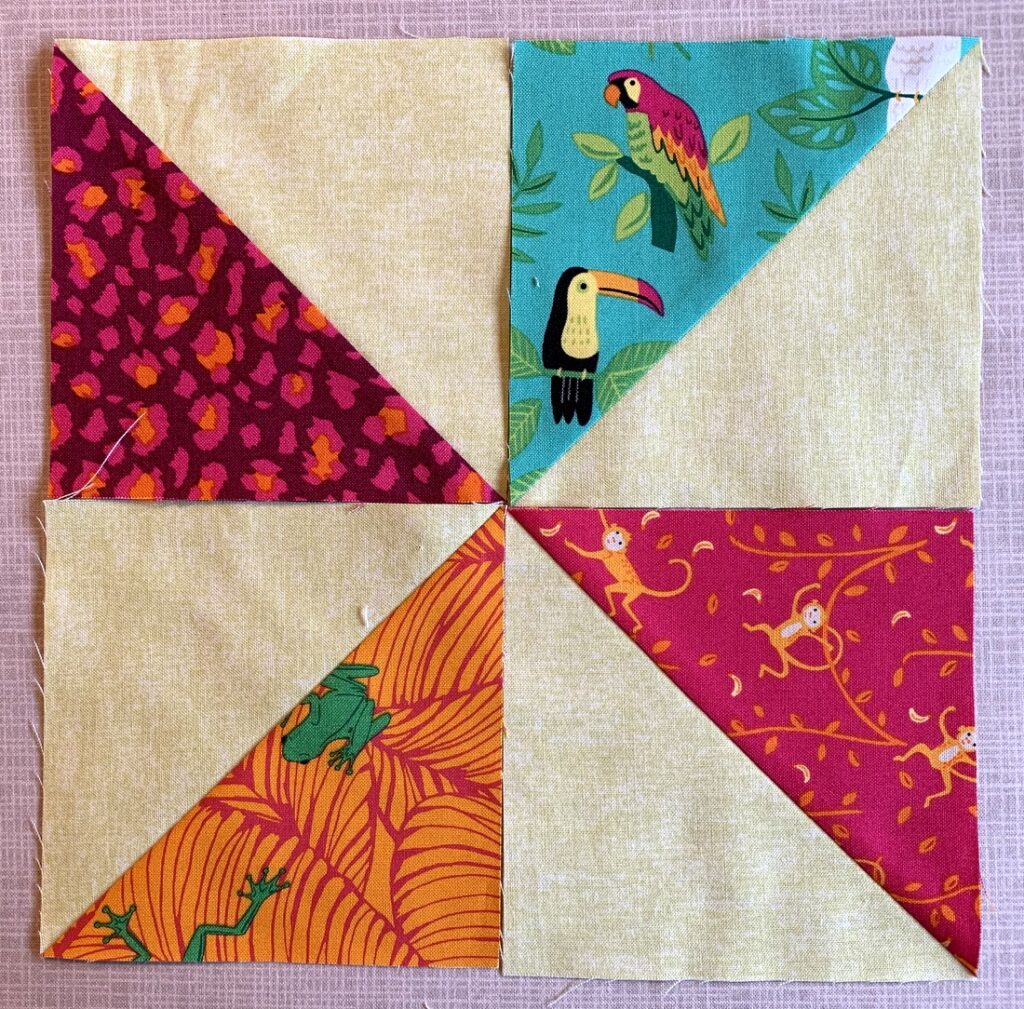 Step 5: Conclude that this was a good idea all around and prepare to launch into major HST (half-square triangle) production mode, knowing that playing with these whimsical animal prints and vibrant colors and textures will be making you smile the entire time.