I've been spending a lot of time in front of my design wall over the last week arranging (and rearranging) the blocks of my current project. If you've been following my progress, you know I'm making the pattern State Fair using a whimsical line of jungle-inspired fabrics. Today I finally stitched the first of nine blocks. Have a look-see: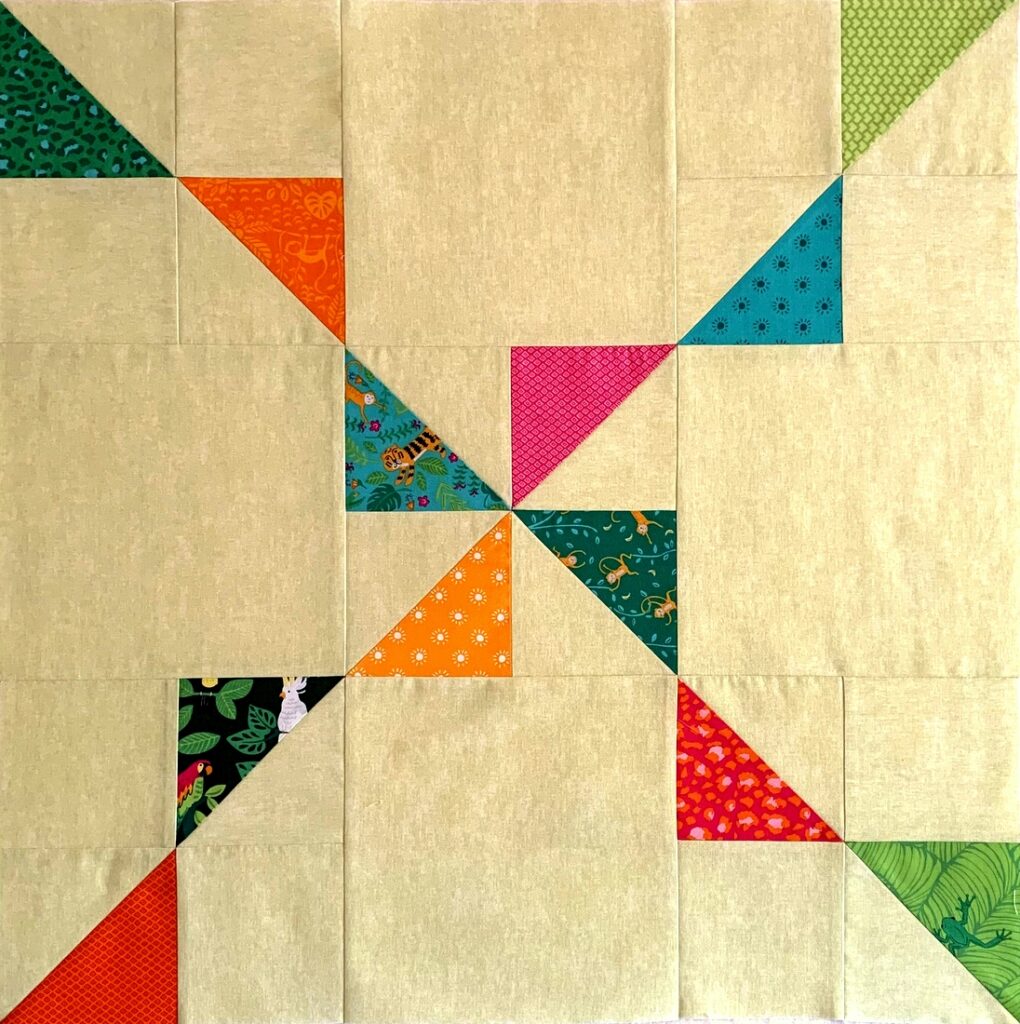 I started with one block, essentially a nine-patch with a pinwheel in the center. After deciding the pinwheel should feature two animal prints, I filled out the rest of the block trying to find just the right balance of prints, colors, and values.
Every day I would station myself in front of my design wall and, beginning with the pinwheel in the center of each block, start playing with fabric combinations. The goal was to make the combos look spontaneous and random but for me it was a painstaking process. (I knew it would be; I love scrappy quilts but making them is not my strong suit.)
Working initially just with the prints in the fabric line, I wound up limiting the number of dark prints and eliminating the lightest ones because the latter looked washed out against the light green background fabric. Dipping into my stash I pulled out four medium blenders — two oranges, a green, and a fuchsia — to make replacement HSTs (half-square triangles).
Here's what the design wall looks like right now: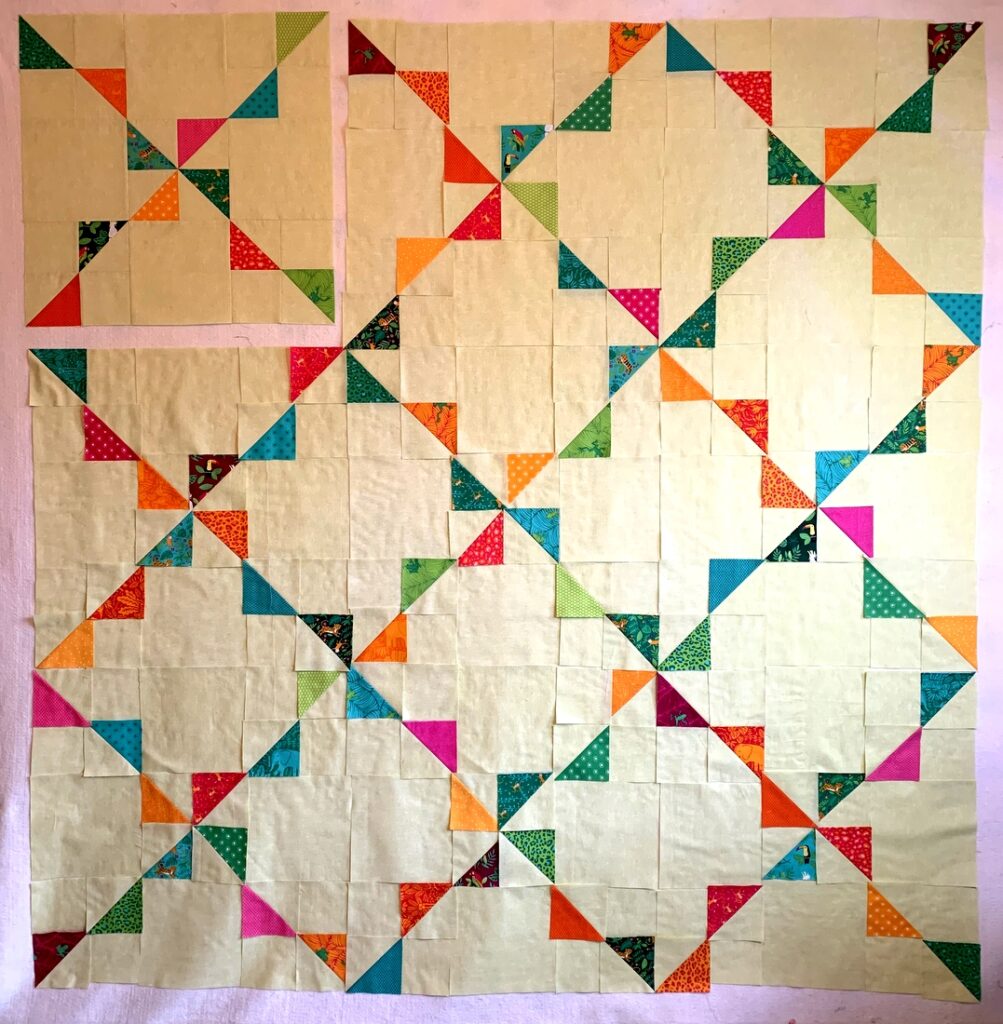 Oho! I just spotted two HSTs turned the wrong way. It is sooo easy to do. I'm going to be extra watchful when sewing these blocks together to keep them properly oriented.