There must be a quilting equivalent to that expression but I'm leary of mixing my metaphors. And, metaphorically speaking, I didn't really change horses midstream. Instead I said "Whoa!" and pulled them to a halt.
You already know that I spent hours and hours in front of my design wall arranging the blocks on my current project, nine large blocks making up a fun pattern called State Fair. Each block contains 36 pieces so you know there was a lot of moving pieces around to get the balance I was seeking. I didn't sew a single component together until I had all nine blocks laid out.
But here's what happened: after sewing just four of the nine blocks together, I was so pleased with what I saw that I didn't want to go any further. Behold: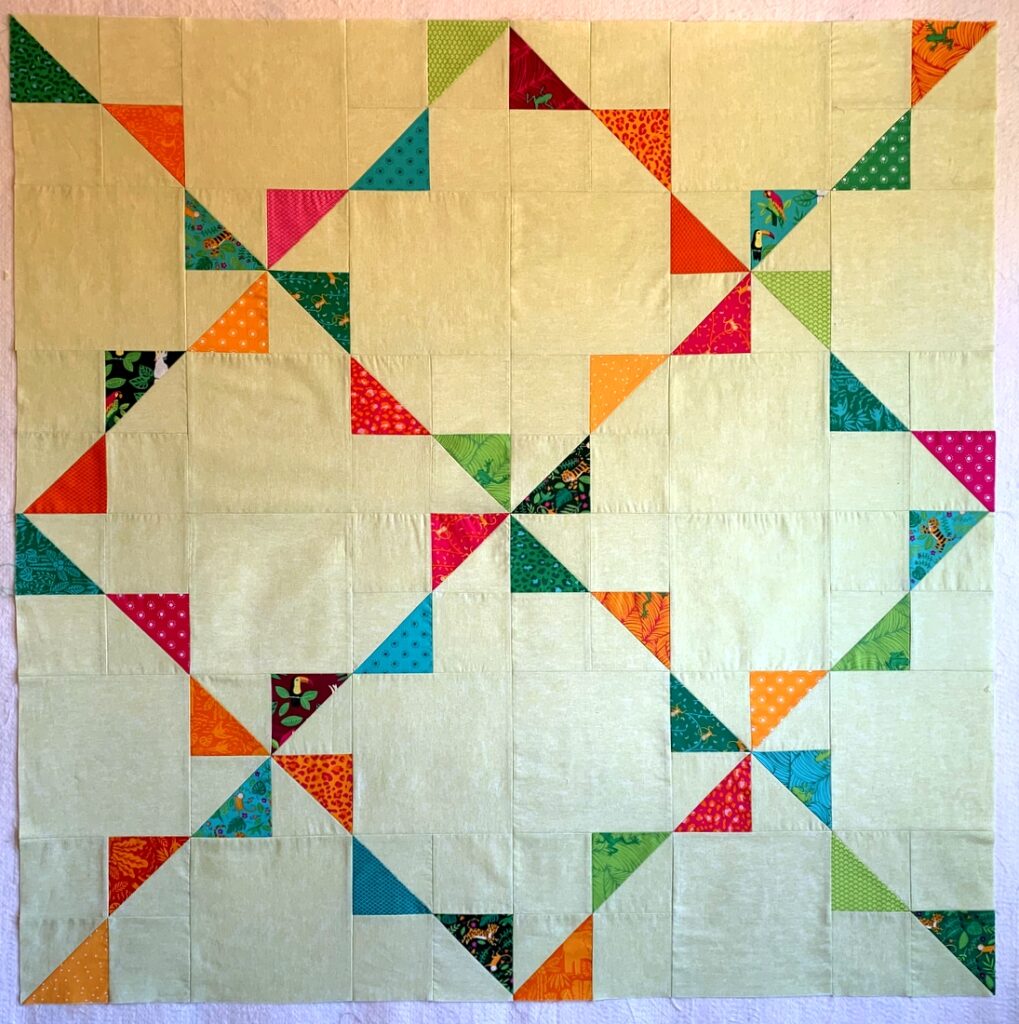 What you see is a quilt top that will measure 48″ square when bound. That's a bit on the small side for a lap quilt — but not for what I have in mind. You see, I have long wanted to make a quilt for my car (aka the Green Goddess). I think this will be the perfect size. It's large enough for the Dear Husband to throw across his lap on a road trip but small enough to fold up easily and toss in the back seat. And in a pinch it could double as a seat cushion at a baseball game.
Here's another bit of good news:  in my fabric stash I found the perfect fabric for the back. I'll be back soon to show you. In the meantime, here's a shot of the Green Goddess when she was brand new (January 2019):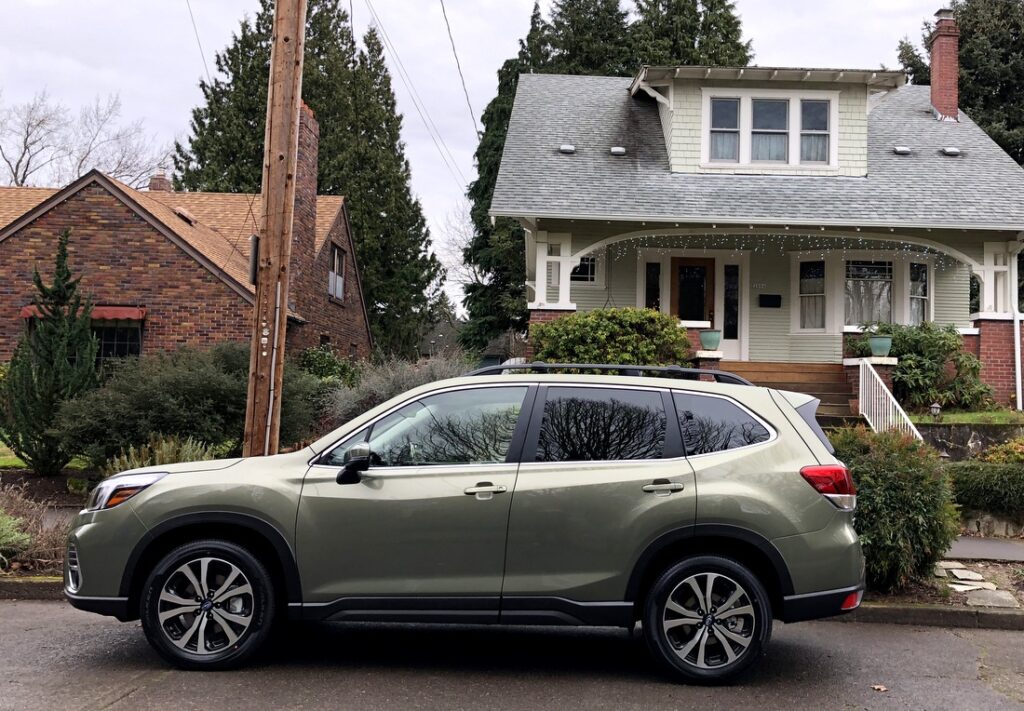 You've probably already noticed:  green house, green car. And soon: a green quilt for the green car.