As promised, here's a shot of the backing of my current project:
You will recall that the front features glimpses of wild animals and birds frolicking in the jungle: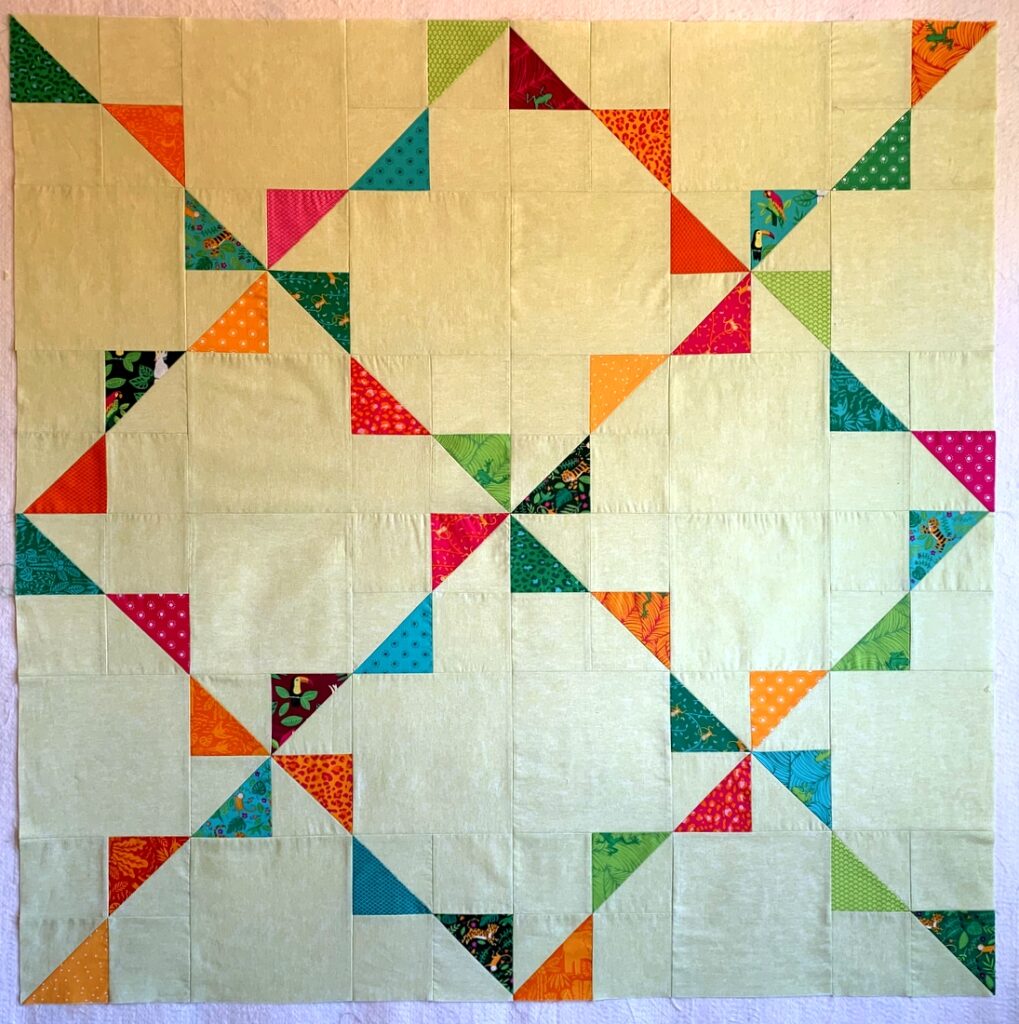 Didn't I tell you I had the perfect fabric in my stash for the backing? I hope you agree! I've had this green zebra stripe fabric for — oh, at least a dozen years. I've used it in two other projects and have enough left for at least a couple more. That's because after buying one large-ish piece, I found it for sale somewhere else and on impulse bought the rest of the bolt. It was a good impulse, right?
For those of you who like to know such things, the backing fabric is from the Peyton Collection designed by Anna Griffin for Windham Fabrics. I just checked her website, AnnaGriffin.com, and it appears she isn't designing fabrics now. That's probably a good thing for my pocketbook because if she were still designing fabrics, I'd be buying them.
On the back I added a row of leftover half-square triangles (HSTs), including one with a pink background that didn't seem quite right for the front. Here's a close-up:
The HSTs are separated from the zebra stripes by a stripy green print that makes me think of blades of grass. I'm going to bind the quilt with this same fabric, cut on the bias. I think it will add a bit of zing to both the front and back of the quilt.
Speaking of front and back, they are ready for the longarm quilter. All those straight lines and angles in the quilt top are telling me the quilt motif needs to incorporate curves and circles. I'm thinking "filigree." Stay tuned!