Who's doing the sashaying? That would be moi, doing the happy dance because my latest quilt is just back from the longarmer. Karlee at SewInspired2Day quilted it with an edge-to-edge design called "Sashay" by Anne Bright. Take a look: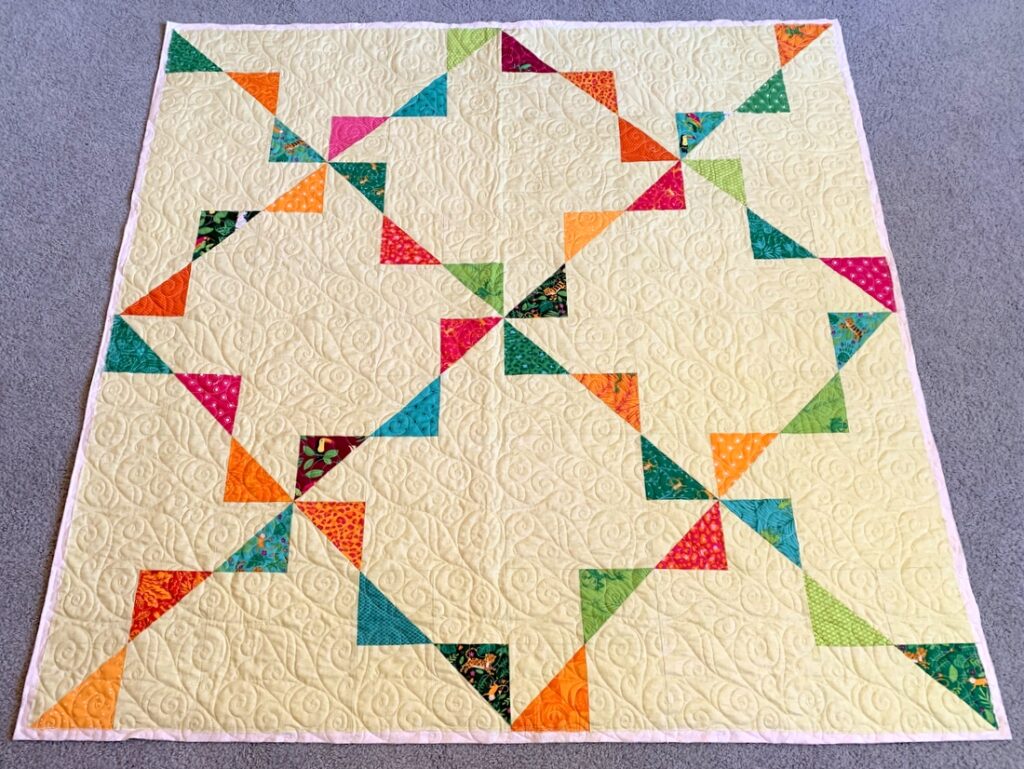 For such a small quilt (48″ square), there's a huge amount of negative space — so much so that any quilt motif was bound to stand out. I was looking for a design with loops and swirls that would provide a pleasing counterpoint to all of those straight and diagonal lines in the print fabrics. "Sashay" fits the bill nicely. I asked Karlee to match the quilting thread to the pale green background fabric so the quilting would compliment the quilt design without overpowering it. I'm delighted with the result.
Here are a few close-ups for your viewing enjoyment: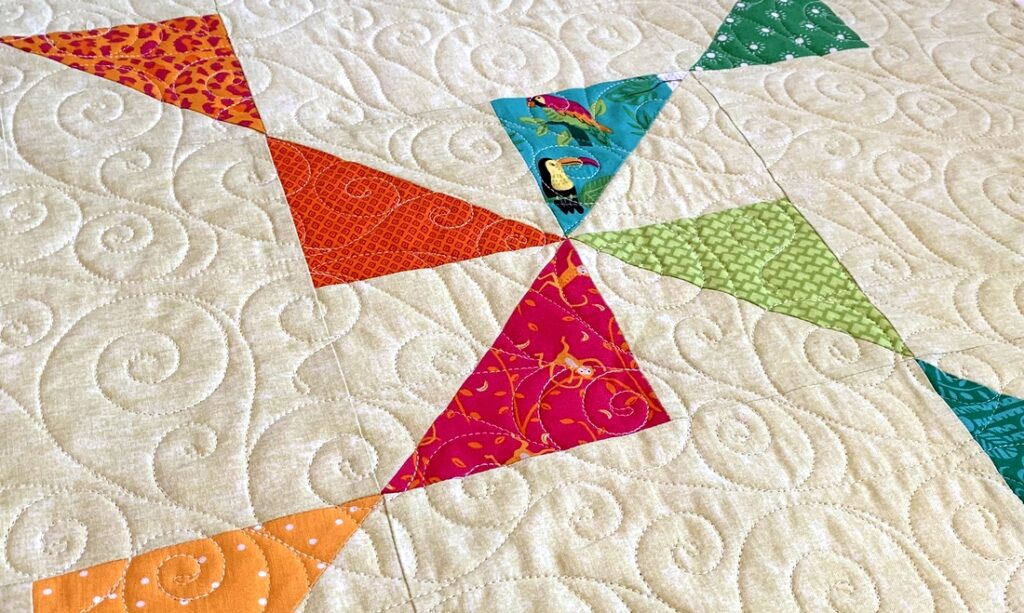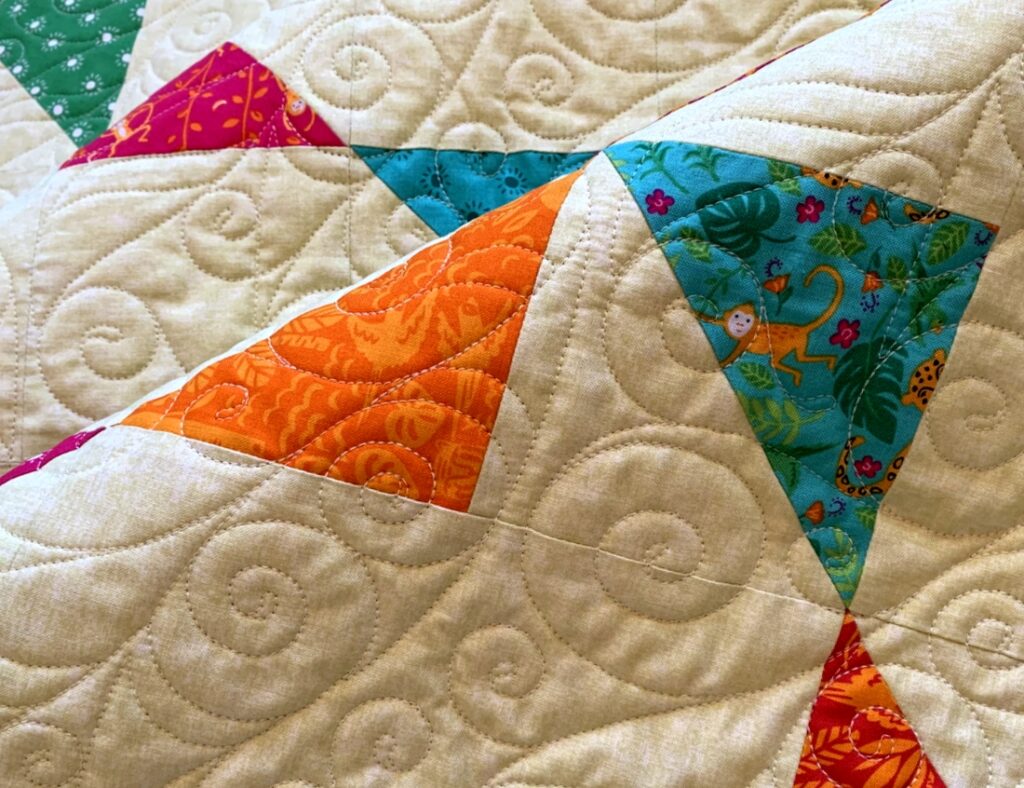 If you've just tuned in, those fabrics are from the "Jungle Paradise" line designed by Stacy Iest Hsu for Moda Fabrics. The quilt pattern is a freebie from Melissa Corry called State Fair.
Here's a look at the back of my quilt:

When I turned the quilt over to Karlee I asked her to extend the quilting about a half-inch beyond the edges of the quilt top. The reason? With no border on this quilt, I knew I'd have to be very careful when trimming the excess batting and backing fabric to leave enough so that no points are cut off the triangles when the binding strip is added. Having the quilting stitches go all the way to the very edges of the fabric (and beyond) helps keep the edges flat, making it easier to trim the quilt and add the binding.
If you look at the top photo you'll notice I didn't trim to the very edges of the quilt. I left a half-inch margin all around. Now that I've measured and know that the quilt is square all around, I'll trim most of that extra off, leaving just an eighth of an inch because I'm going to make my binding finish at 3/8″ instead of my usual quarter inch.
This is actually the second time I've chosen "Sashay" for a quilt. Back in 2017, longarmer Sherry Wadley used that motif on a baby quilt I made for my great niece Selene. You can see Selene's quilt here.
With all of the Major League Baseball playoff games under way, I'm eager to get the binding sewn to the front so I can settle down in front of the TV with the Dear Husband and handstitch the binding to the back while watching to see which teams continue their advance to the World Series.