Yesterday afternoon I finally got the bias binding attached to my Green Goddess car quilt (made from the free State Fair pattern by Melissa Corry). It's a little hard to tell from this photo but I'm attaching the binding with a 3/8″ seam, the same measurement the finished binding will be: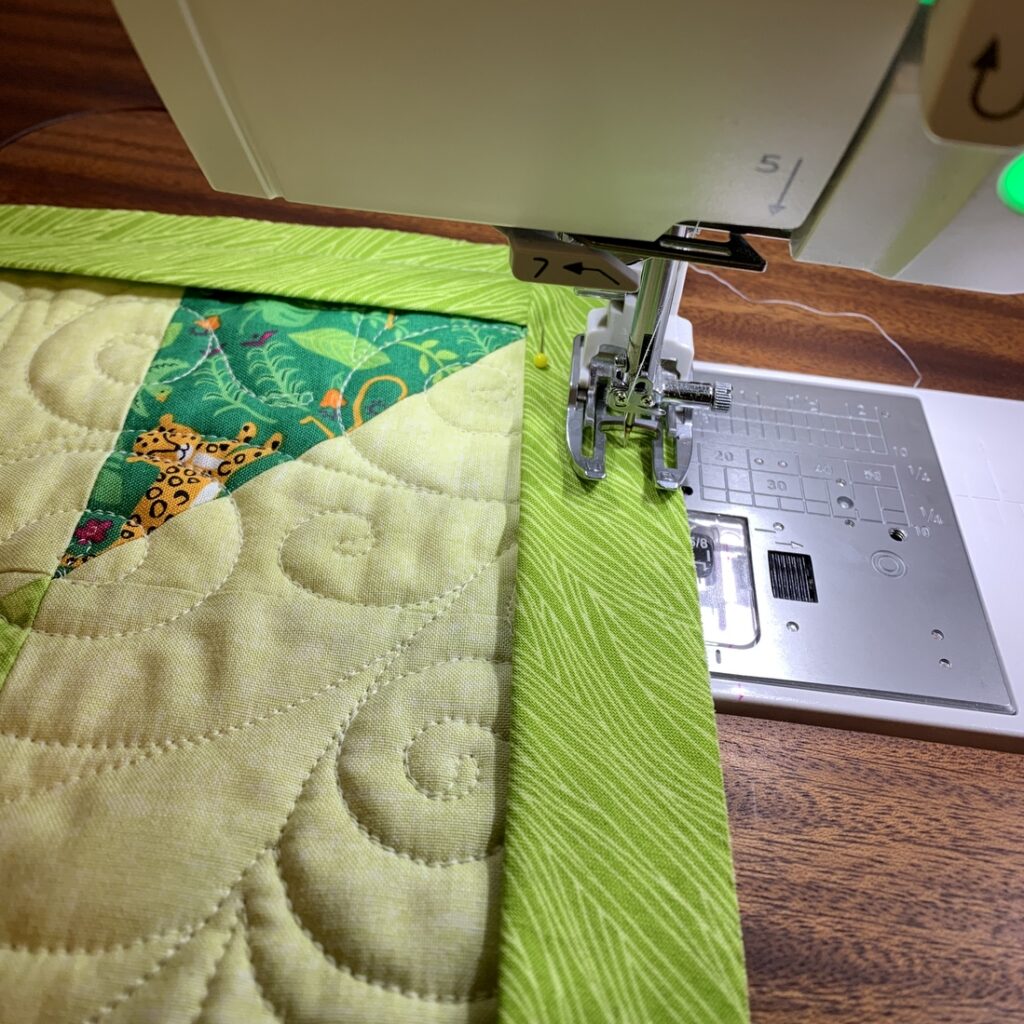 The binding got attached shortly before the beginning of yesterday's Game 6 of the National League Championship Series, with the Atlanta Braves holding a 3-2 edge over the Los Angeles Dodgers (last year's winners of the World Series). If the Braves won, they would advance to the World Series; if the Dodgers won, the two teams would be tied at 3-3 and force a Game 7.
The Dear Husband and I settled down to watch the game and I began hand stitching the binding to the back of the quilt. Many quilters dread this step in quiltmaking but it has always been a process I've enjoyed. And it was oh, so appropriate to be working on this while a baseball game was underway.
You see, whenever I bind a quilt I have a visual in my head of each corner being the base of a ballfield. I start out a few inches from one corner, and as I get to each corner I tick off the base mentally in my head. It's always satisfying to round third base and head for home plate.
I didn't get all that far yesterday because the game was so exciting I kept pausing with my needle in midair. By now (if you're a baseball fan) you know the Atlanta Braves won the game and will be going to the World Series for the first time since 1999. Twenty-two years! The team will face the Houston Astros, winner of the American League Championship Series.
I hope to have my quilt completely bound before the first game of the World Series on Tuesday. In the meantime, here are a few process shots of my binding, starting with first base — er, the first corner: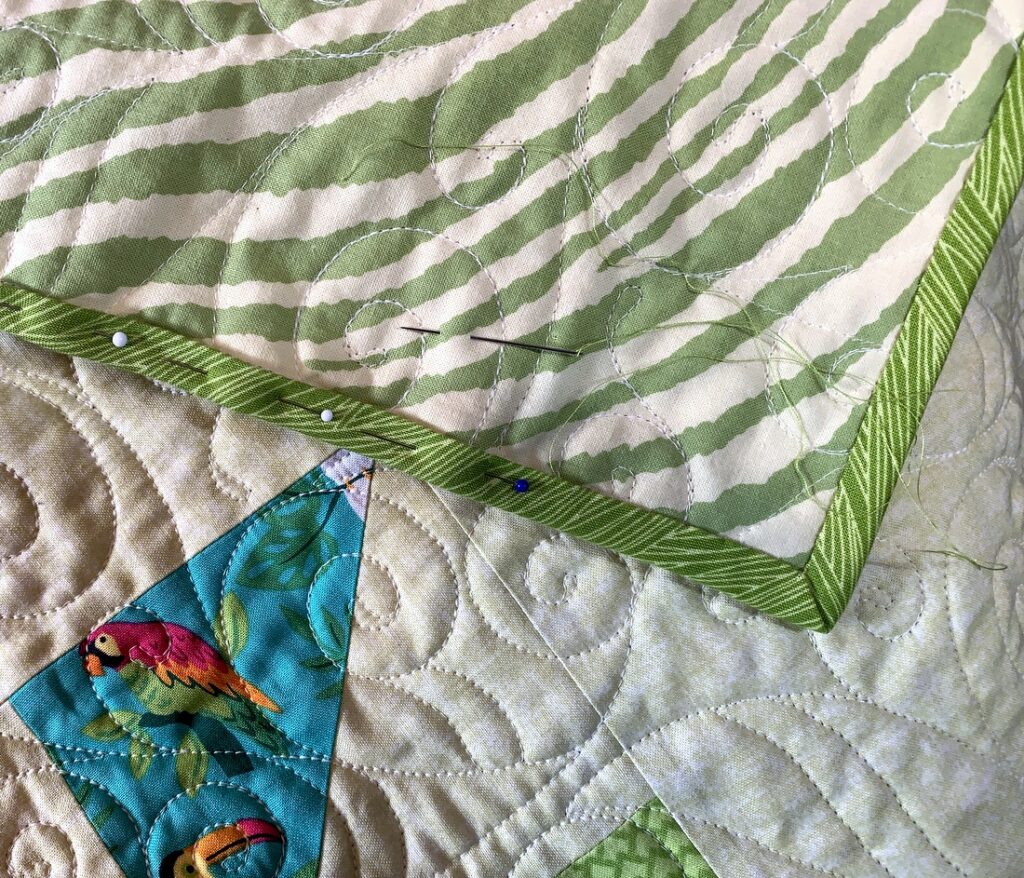 . . . which looks like this from the front: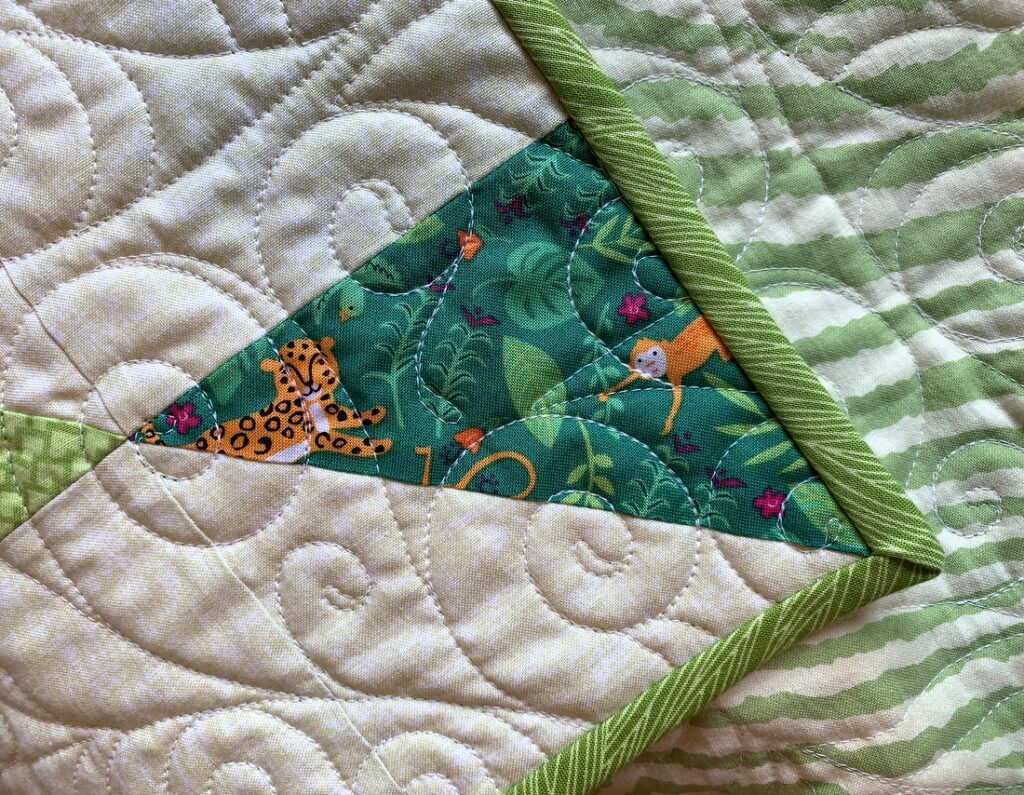 . . . and the second corner: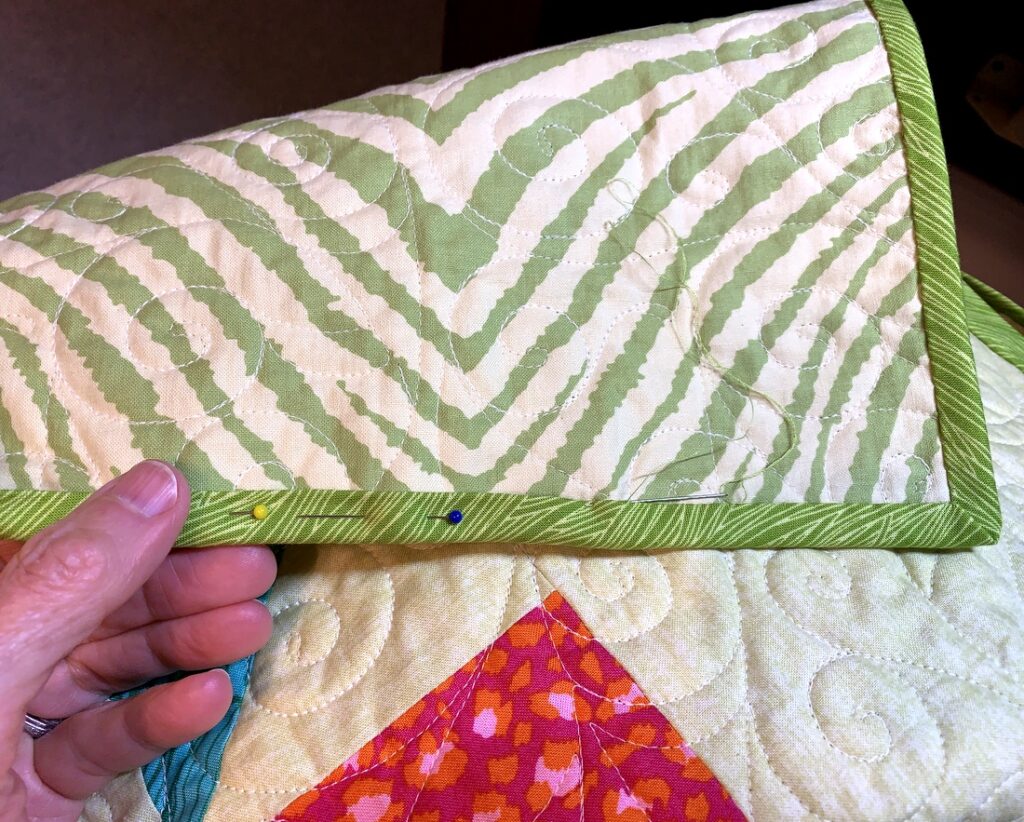 . . . which looks like this from the front: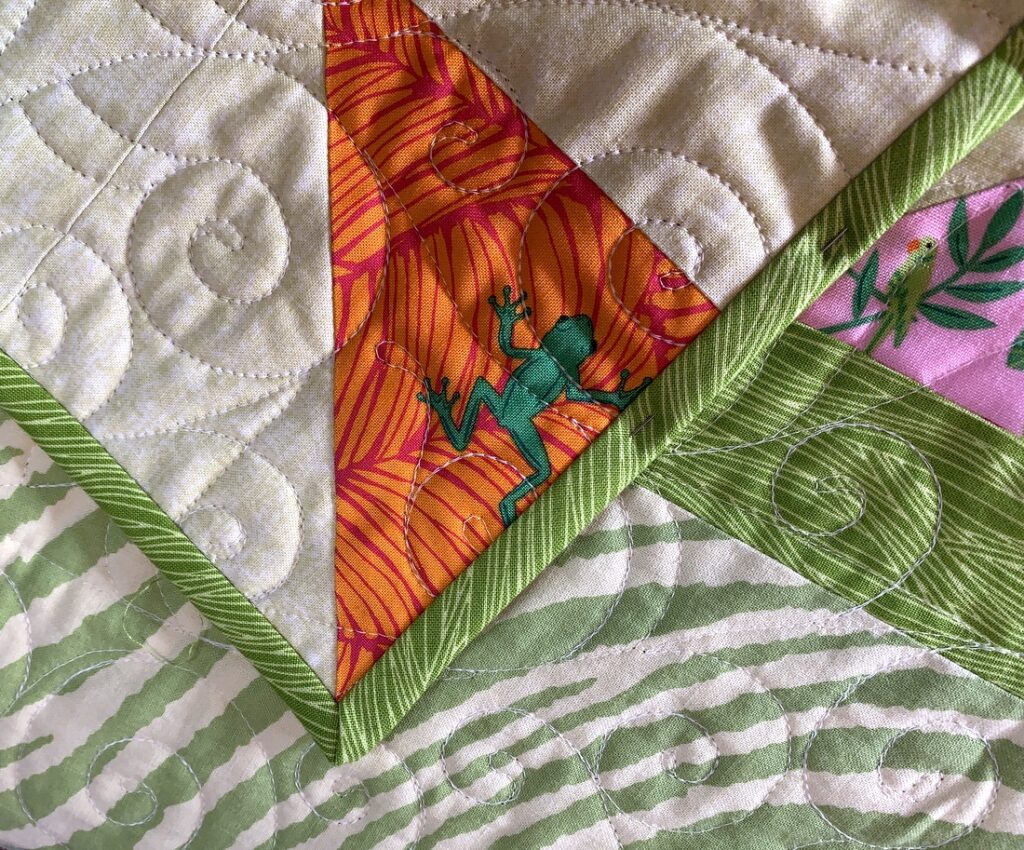 Depending on the time of day and the amount of natural or artificial light, the colors of the quilt — especially the greens — can look so different. Nevertheless, I think you can see how cute the fabrics are that feature the animals in Stacy Iest Hsu's "Jungle Paradise" fabric line.
Can I say it? I think this quilt is a home run!